When we added new bookcases to the office a few weeks ago, I knew it was only a matter of time before I started adjusting the staging. When I found a plain $1 frame from Michael's in my craft stash, I decided to turn it into a nautical inspired beauty to go along with the large anchor art I already have in the room.
I shared my easy tutorial for this DIY Nautical Frame over at My Crafty Spot today. I'd love you to click the photo below to check out the instructions and more photos!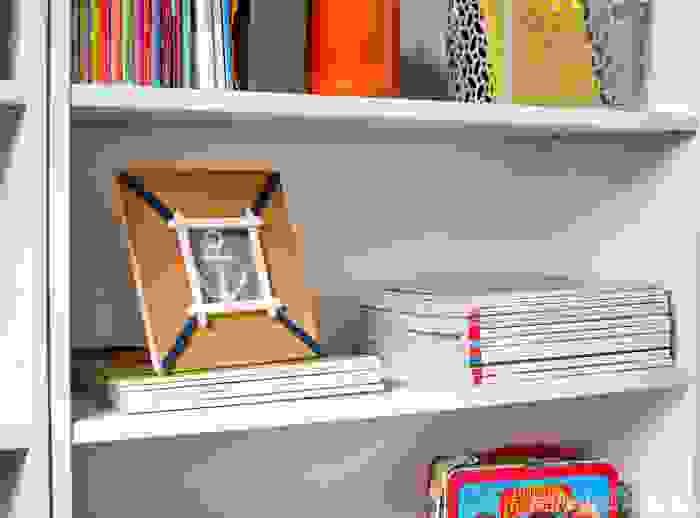 Here's a picture of the DIY Anchor Art on the other side of the room in case you missed it. The anchor is made of inexpensive twine! Click on the photo to see the close-ups and a full tutorial.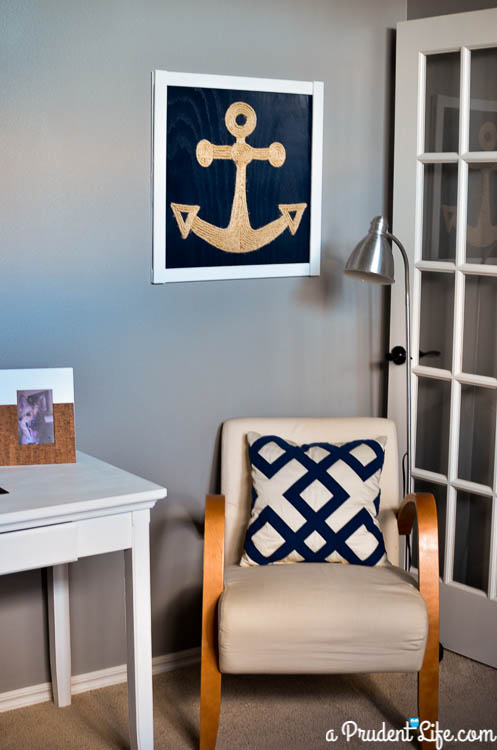 With all the nautical projects I've been doing lately, I think I need a beach house! If you could have a second home, would you put it at the beach or in the mountains?
Post linked up at: The Makers, Do Tell Tuesday