As much as I'd like a gorgeous chandelier in our bedroom and a bold light fixture in the living room, there is no way we could give up our fans. Since I love the challenge of mixing function and style, I was determined to find a more modern ceiling fan for our bedroom that actually looked as good as it felt on a hot Oklahoma day. Frankly, it's shocking how many UGLY fans still exist in stores. Between the truly horrendous ones, and the ones that add a nice breeze but no style, I found a few gems and didn't want to keep them all to myself! Of course, I'm sure some of you will find these UGLY too, either because you aren't somewhere fans are an essential, or because they are too modern for your taste. Hopefully you'll still enjoy seeing some fun new options!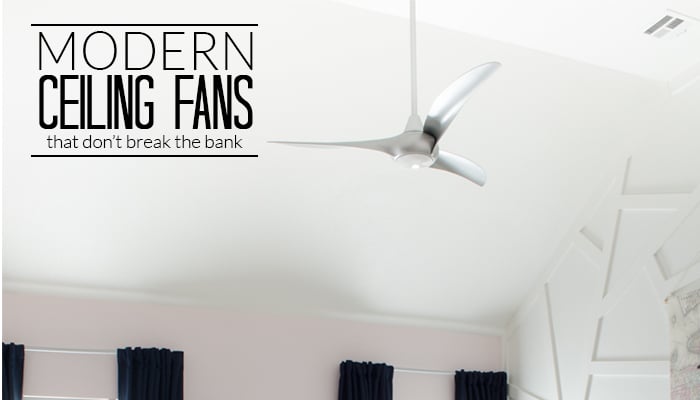 I couldn't be happier with the one we used in the bedroom. It's the Minka Aire Light Wave and feels so fresh compared to our old one. I decided my goal for the fan in this room was something that didn't steal attention from other other features, but that looked great once you noticed it. We were pretty worried about the small light, but it's actually brighter than our old traditional fan, which had 3 bulbs. The light is even dimmable with the included remote. It puts out an amazing amount of air as well. All for under $300! And I'm going on and on out of pure love, the fan was NOT a sponsored part of the room, so there's no obligation for my car salesman-like talk about it.
If we had a beach house or library, I'd be using this next one for sure. It's the same shape as mine, but without a light and in a ridiculously gorgeous wood finish. It's half fan, half work of art!
For a more industrial look, I found a metal fan from Westinghouse that is insanely-inexpensive and has great reviews. It does say it should be installed a minimum of 10 feet from the floor, so it's limited to rooms with higher ceilings. And the wall controller is the ugliest thing ever, but many reviewers mention alternatives. Even with those caveats, the great price and clean lines convinced me to include it on the list.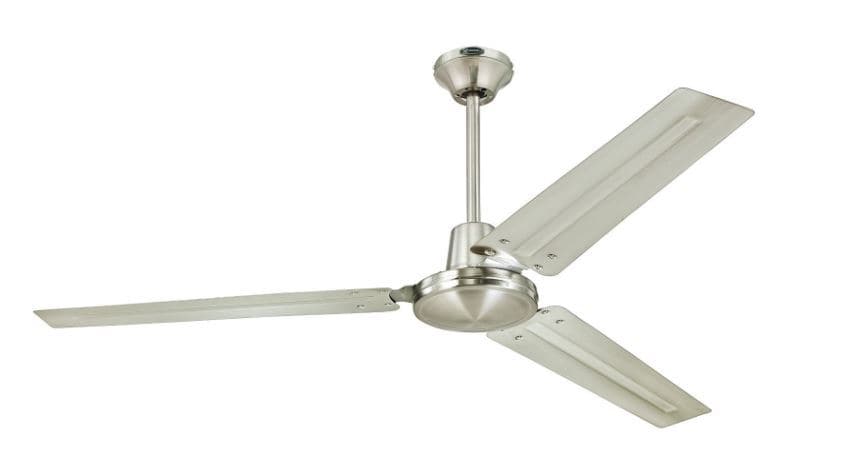 If someone told me they were buying a black ceiling fan last week, I would have been skeptical. Then I found this black beauty from Fanimation. It's so sleek and sexy! This one could work in a dark moody room or as a dramatic feature in a more bright glam space.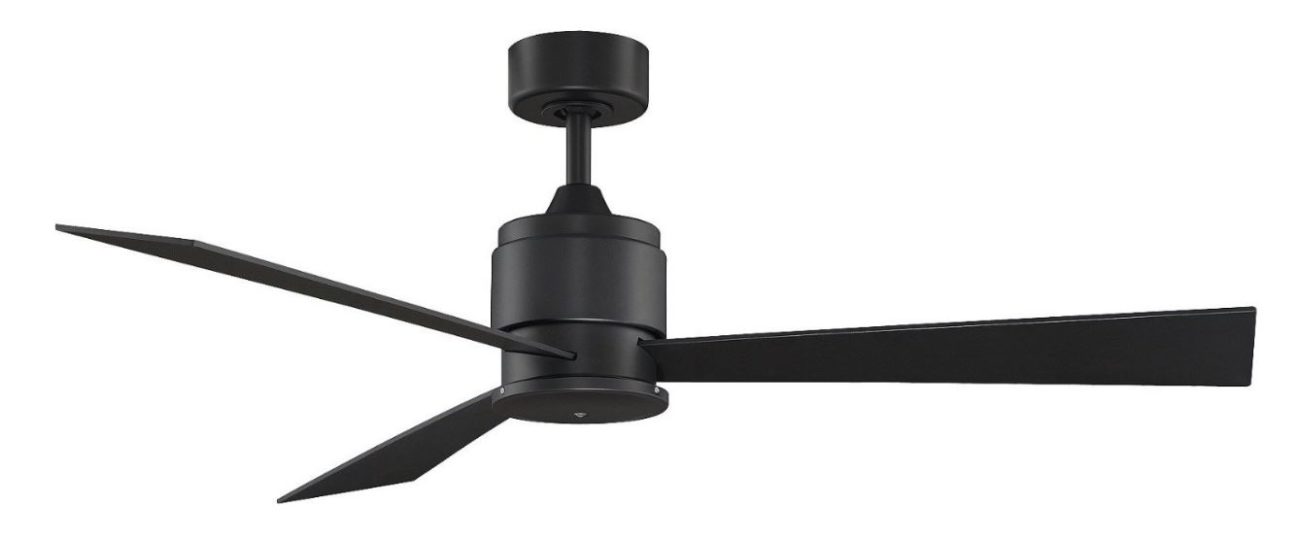 The Uchiwa by Minka Aire is a little pricier than the others on the list, but I think it would easily be worth the splurge because it would become a focal point in any room. It was my second choice for the bedroom, but in the end I had enough focal points happening and I needed something streamlined instead. I'm thinking this one might make an appearance in our living room at some point in the future. I love the unique shape!
Minka Aire Uchiwa (also available in Chrome)
If you're looking for something modern, but less funky, the Casa Aleso from Lamps Plus would be a great choice. It's got more traditional blades that the Light Wave, but would have the same affect of not drawing attention, but looking great when it is noticed.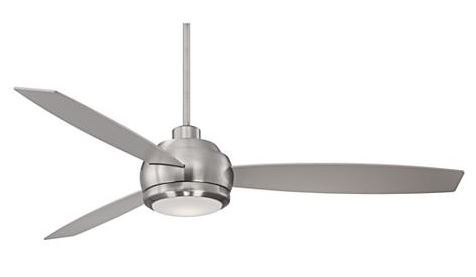 If you share my obsession with Art Deco, this next ceiling fan may be for you! The Fanimation Jennix does a great job nodding to vintage styling. The blades have such a unique shape!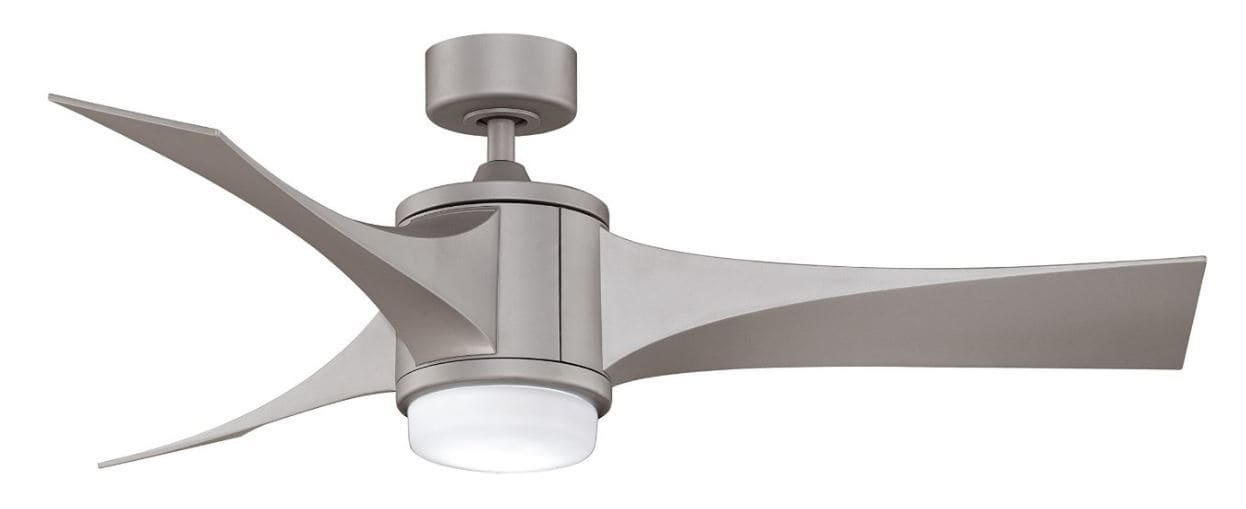 I'm realizing that Minka Aire seems to be the leader in innovate fan design. The Spectra inches into splurge territory for me, but isn't totally outrageous for a 60″ fan. It comes in four different colors and would be great in a family room or game room. It's pretty narrow top to bottom, so might even work in a cool basement!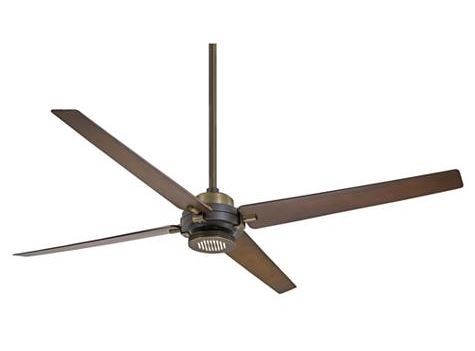 One big tip when you are looking for fans or lighting is to check out LOTS of different stores. I found the propellor inspired Fanimation Prop on Lowe's website and it is an exclusive product to them. Sometimes I assume Amazon has EVERYTHING and forget to check out some of the most obvious places. Or I do the opposite and think I'm limited to what I can find in Lowe's.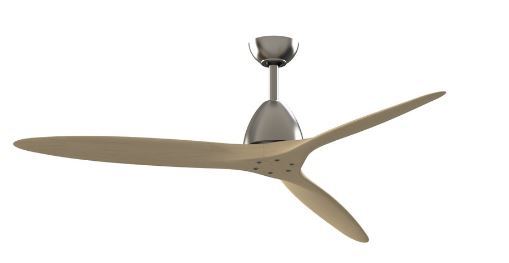 I'm still a bit jealous of those of you who don't need a ceiling fan, but at the same time, I've got new excitement brewing over the possibilities these fans are offering. We still have 5 fans in the house with glass shades. You know, the ones that look like this: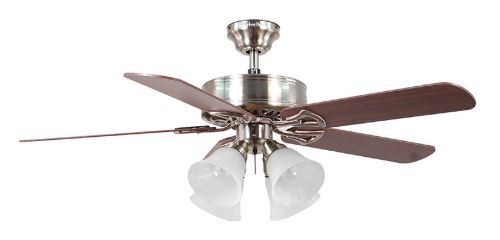 Ahh. I can't wait to get rid of them for something with more personality! What do you think? Would you go for one of the options I found? If so, I'd love you to pin the image below as a reminder!