Who else is trying to get creative with meals during this tough time? This week, we had three different dinners out of one $7 pork roast!
I know this plan will now be in our meal planning rotation for years to come because it's so simple, cheap, and flexible.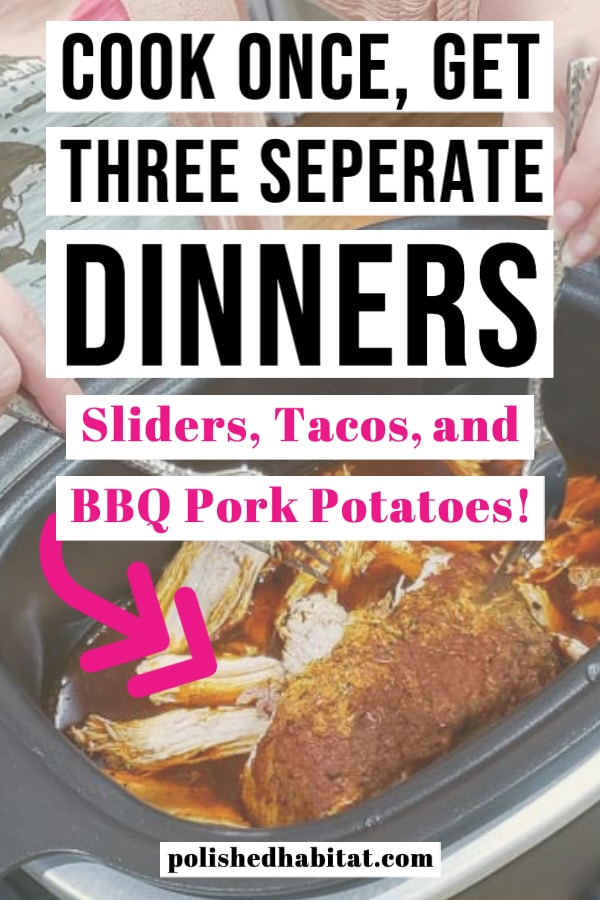 This post is sponsored by Head Country BBQ sauce, who deserves a special thank you for collaborating with me to switch our original plan to something that could be the most help to you right now.
I picked the pork roast because they were available and affordable at our grocery store when beef products were not, but you could follow this same idea with a beef roast if you prefer.
This won't be a typical "recipe" post because everything is so easy. Instead, I'll just show you how I made the roast and then the three different ways we used the meat.
Our roast was about 3 lbs, but you can adjust that to the size of your family.
You'll also need some Head Country Original BBQ Sauce, Salt, Pepper, a little water, and optionally Head Country Championship Seasoning.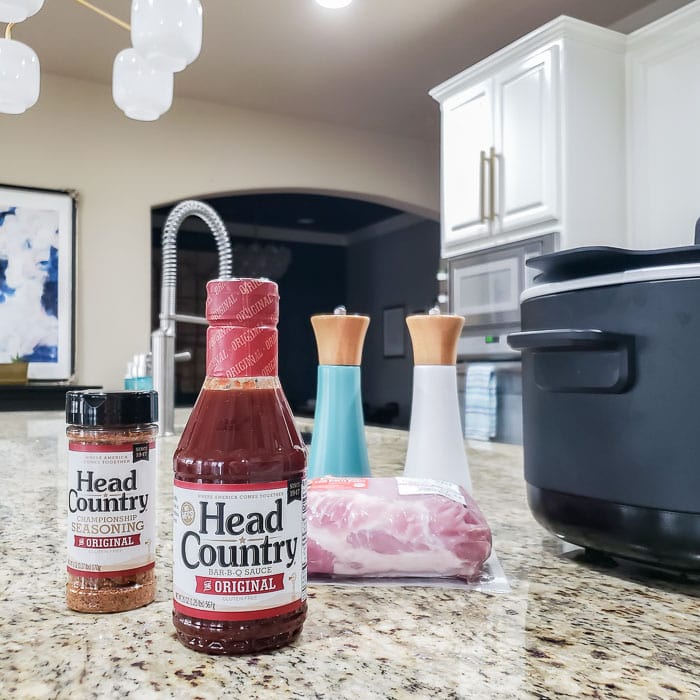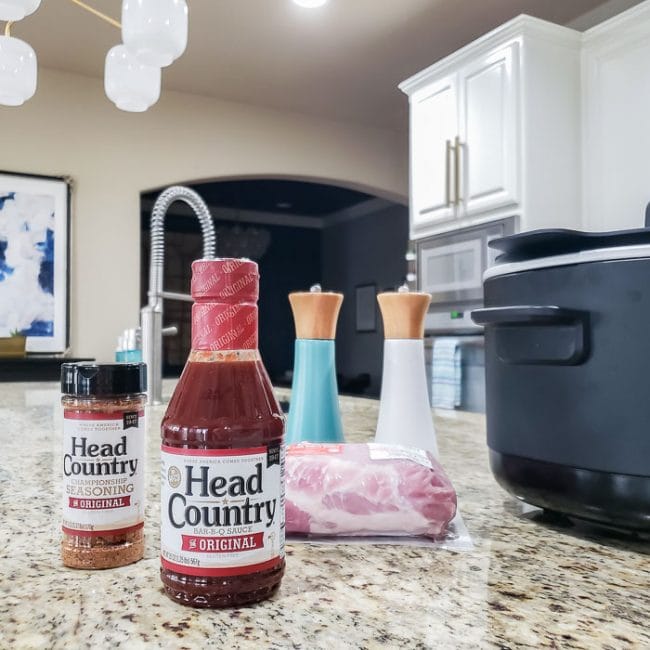 Cooking a pork roast couldn't be easier!
Our slow cooker has a stovetop mode that lets me brown the outside without using a separate pan. It's a bit of an unusual (but handy) feature, so you'll likely need a pan on the stove over medium-high heat.
Put your roast in the hot pan, and season each side with salt, pepper, and your favorite BBQ seasoning. We love using the Head Country Championship Seasoning when we're making meat that will be versatile for multiple meals.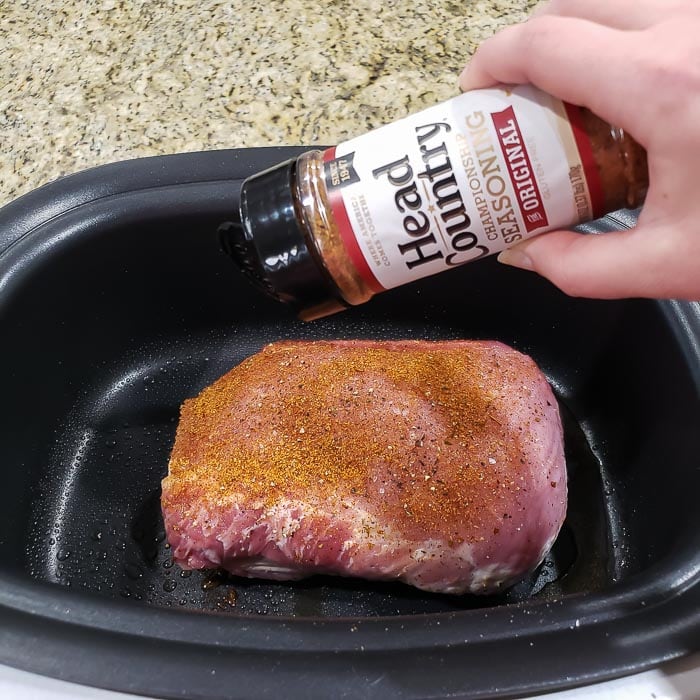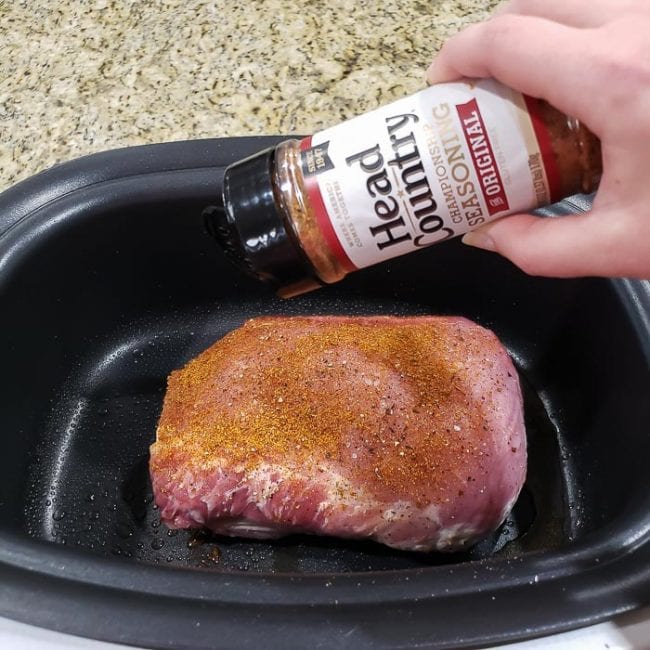 Once you've browned all the sides, put your pork into a slow cooker / crock-pot.
Cover the top of the roast with Head Country Original BBQ Sauce. I didn't measure but used about 3/4 cup. I also added 1/4 cup of water to keep everything juicy while it cooks.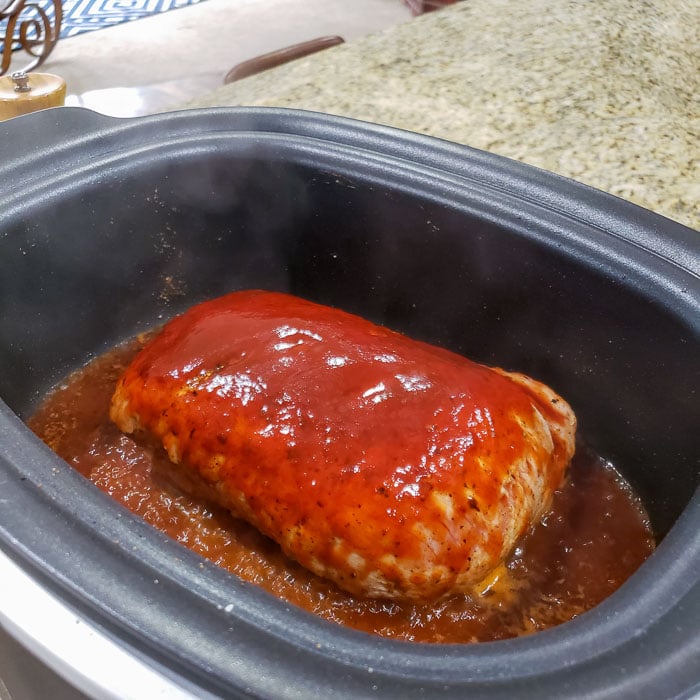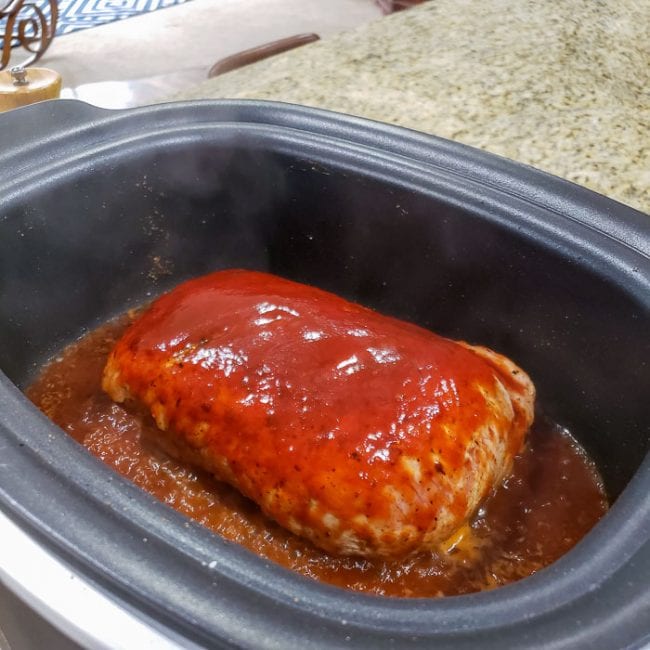 Use the high setting for 4 hours or the low setting for 6-8 hours or until your pork is cooked through.
Then, we shredded the full roast with two forks.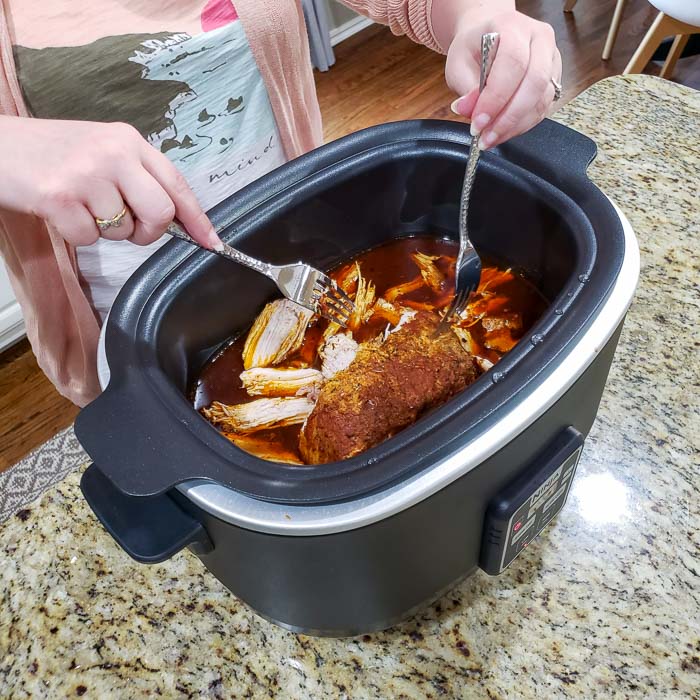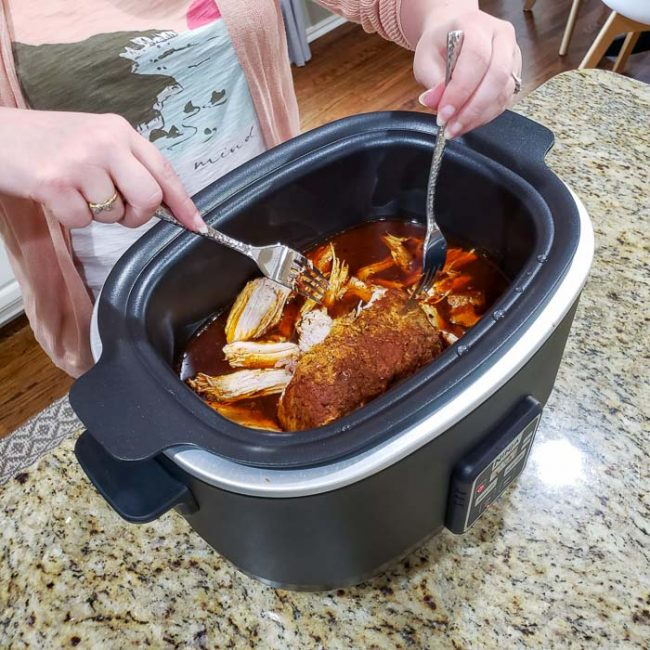 I divided the meat up into three bowls to make sure we had enough for all three meals.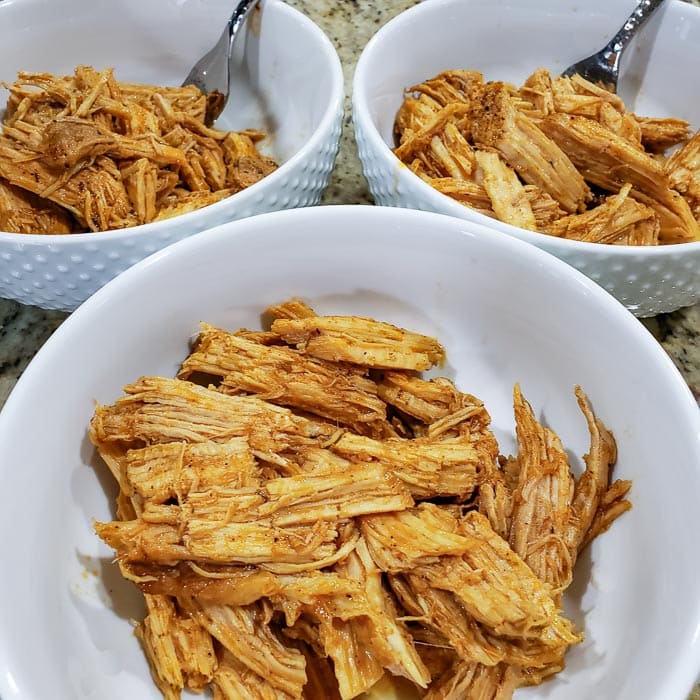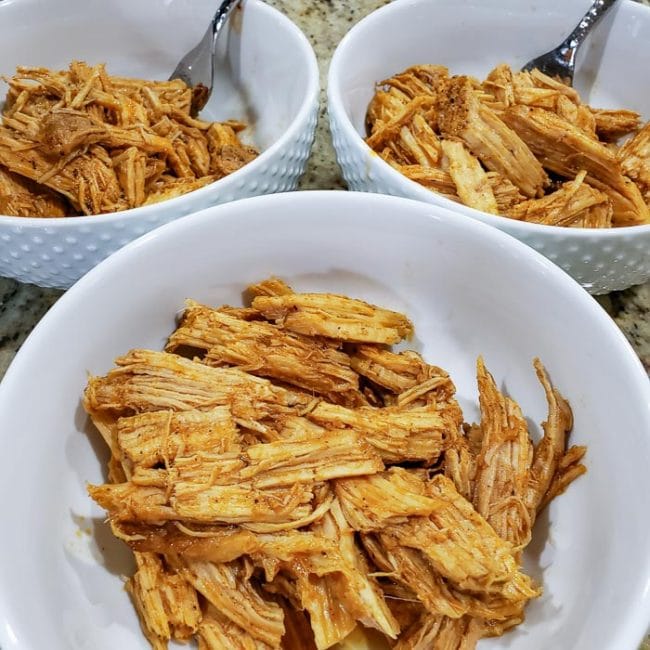 Once the meat is ready, prep for your meals is also easy!
Meal Option #1:
BBQ Sliders or Sandwiches

I was able to get slider buns at the store, but you can get creative if needed. Anything from sandwich bread to dinner rolls would taste great.
We tried the Hot & Spicy Head Country and the Sweet & Sticky Head Country and they were both DELICIOUS!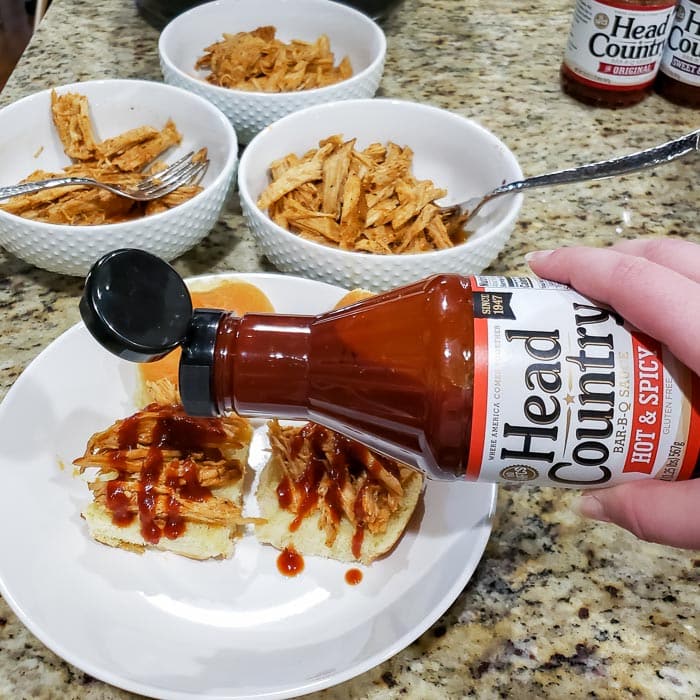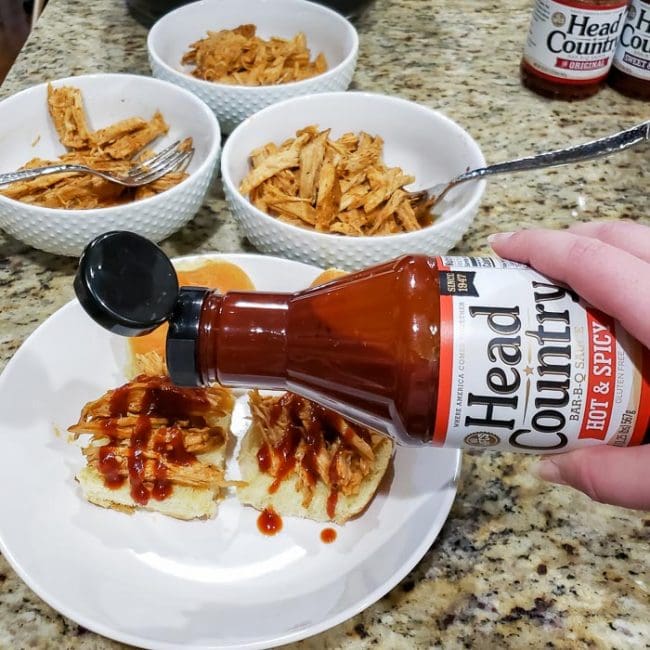 We had baked beans as our side, but you could do any easy side item like mac & cheese, fries, chips, or veggies.
Meal #2
BBQ Baked Potatoes
The second night, the only cooking we did was baking two potatoes.
When the potatoes were ready, we added salt & pepper and then topped them with reheated leftover BBQ pork, cheese, and more barbeque sauce.
If you happen to have green onions, you can add them as well, but they're totally optional!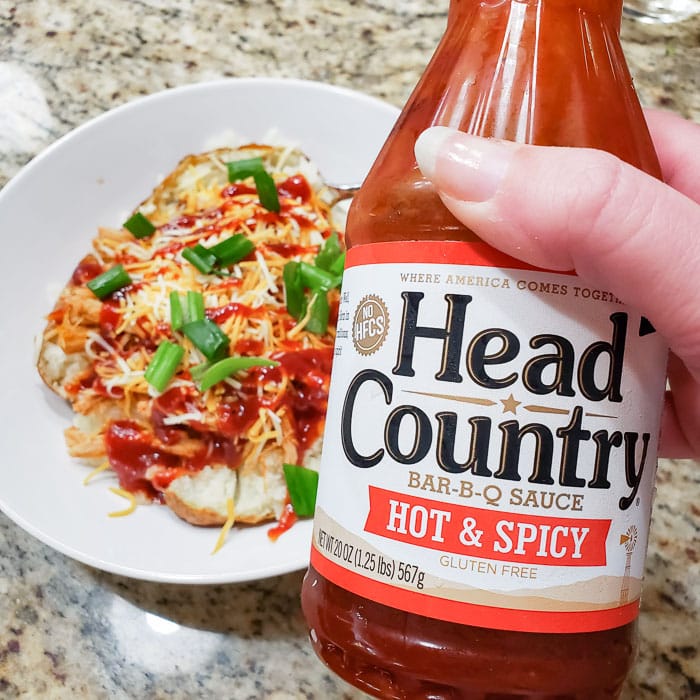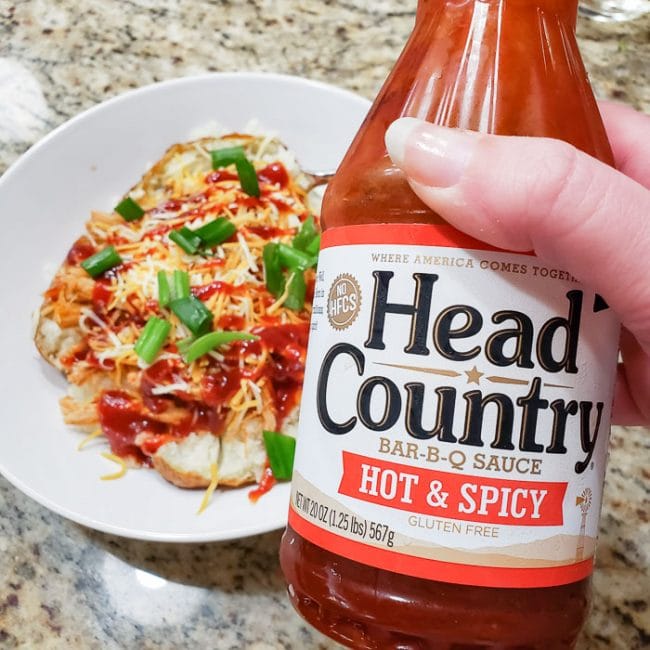 I've ordered loaded potatoes like this at a local BBQ restaurant, but we've never made them at home. It was a simple, tasty, and affordable dinner!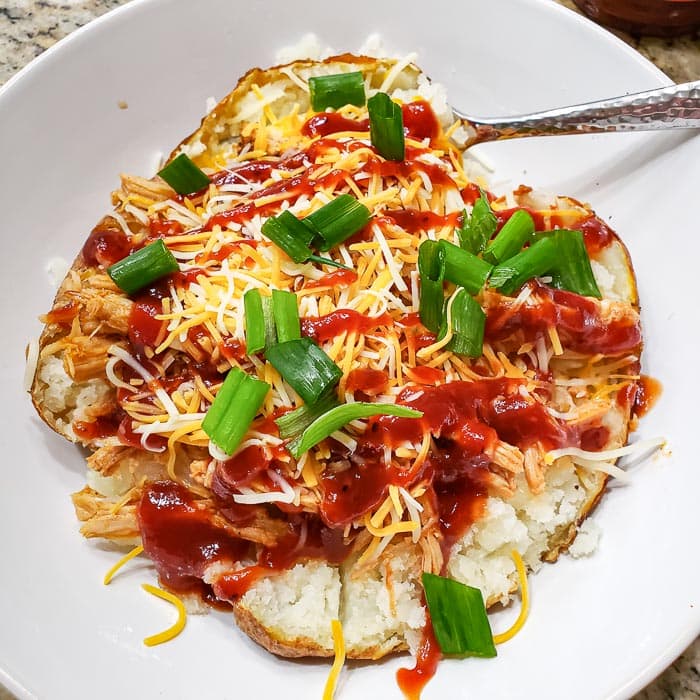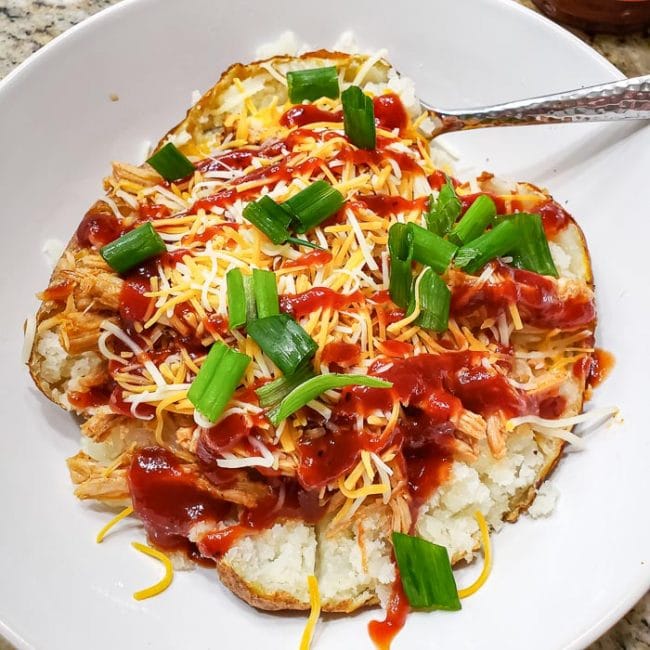 Meal #3:
BBQ Pork Tacos
The final night might have been our favorite!
In less than 10 minutes, I made a quick slaw that we put on tortillas with the rest of the BBQ pork and a bit more sauce. SO GOOD.
For the slaw, we used a bag of precut coleslaw mix. You can either pick up a kit with dressing or make your own. I promise it's SO easy!
I used this recipe, and added 1 tsp of Head Country Seasoning. When the dressing is mixed together, add in the bagged coleslaw mix, stir well, and then you're done!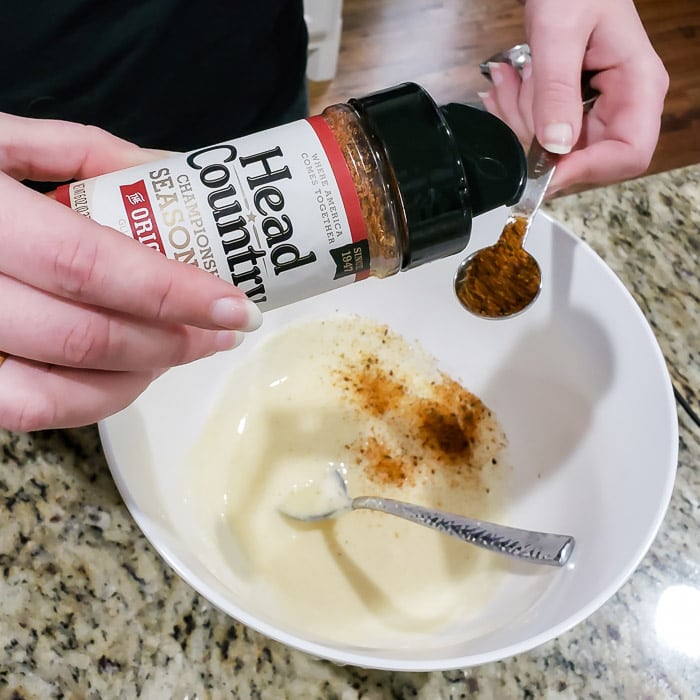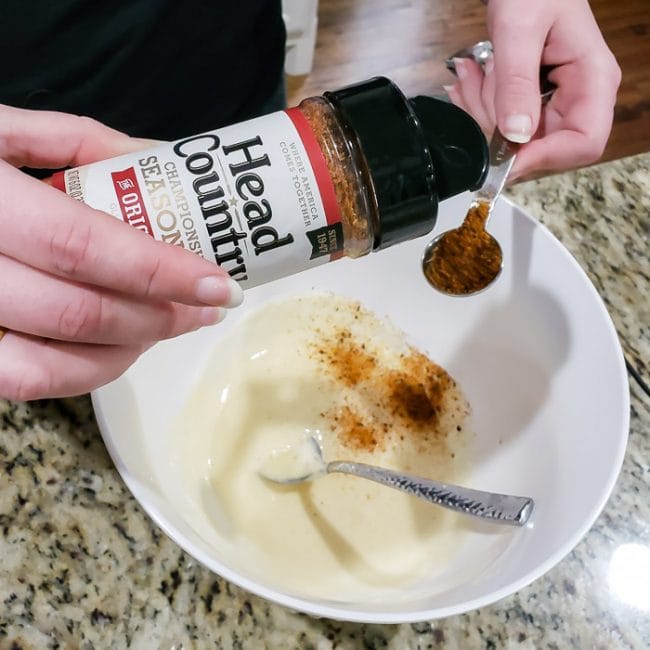 Add your slaw and meat (we reheated this is the microwave first) to a tortilla with more sauce and enjoy.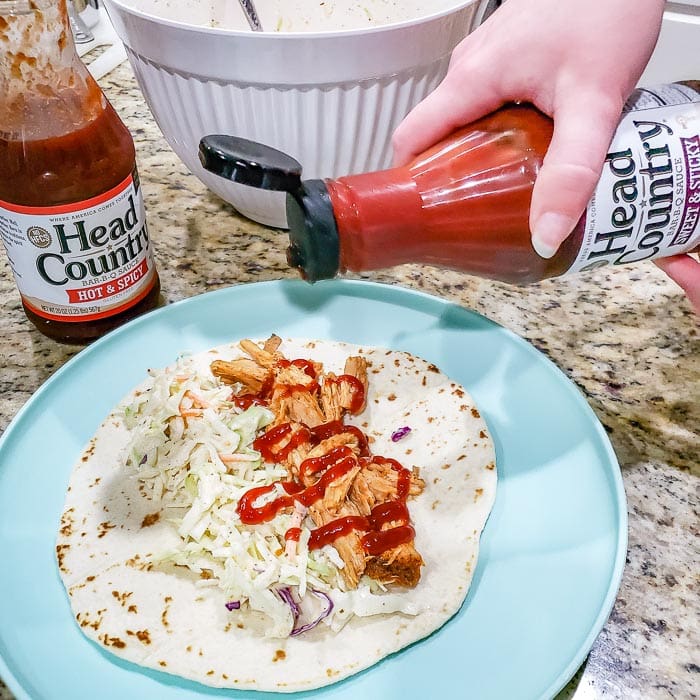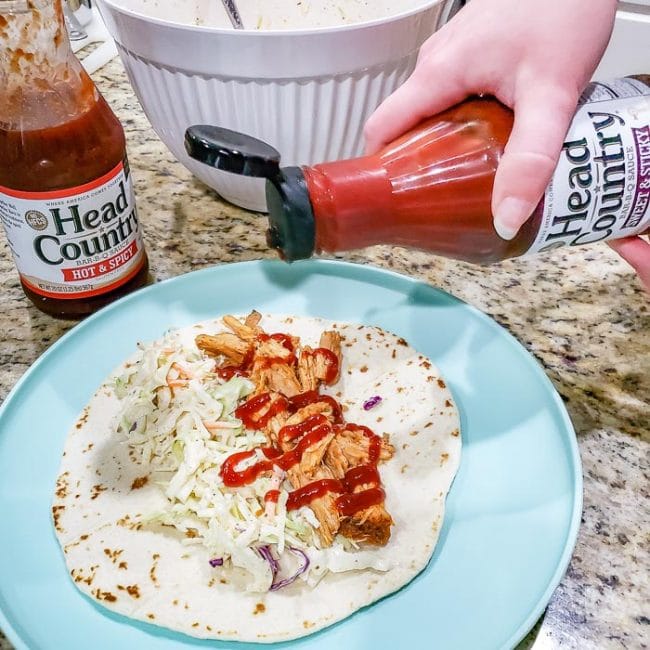 It doesn't look like the fanciest meal, but we both LOVED them and wanted more!

Shopping List:
-Pork Roast (could also use beef or chicken)
-Buns/Bread for Sliders
-Side Item for Slider Night (We did baked beans)
-1 Russet Potato per person
-Shredded Cheese
-Bagged Coleslaw Mix
-Tortillas
-Head Country BBQ Sauce
-Head Country Seasoning
–Premade Coleslaw Dressing OR:
Mayo
Sugar
Vinegar (We used Apple Cider Vinegar)
Lemon Juice

It's a pretty short list for 3 tasty meals, right?
All the Head Country products I linked to can be purchased online at very reasonable prices. You can even get a gift pack with 3 different sauces and the seasoning I use. It truly is the best BBQ sauce. Mmm!

I hope this triple meal idea makes a few meals easier during this difficult time.

A personal note: We've been fans of Head Country as a fabulous Oklahoma company long before I ever blogged. Their willingness to adapt our plan for this post so they could still help support our family at a time when my income is dropping (like SO many others around the world) will always be appreciated from the bottom of our hearts.