For years we made a mess of either our dining room or our living room floor the weeks leading up to Christmas. Wrapping paper, bows, and gift tags took over. Last year, I had the brilliant-if-I-do-say-so-myself idea to set up a temporary gift wrapping station in the corner of our game room.
This year I couldn't wait to do the same thing! Even though it isn't the most beautiful corner of the house to look at, my wrapping station makes me smile every time I use it. And it's so easy!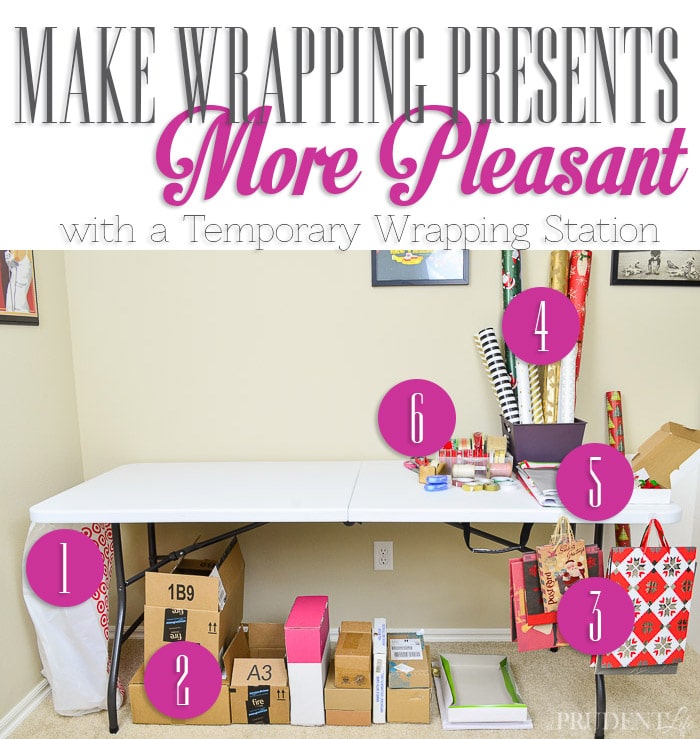 I start with a basic folding table. This one gets used for Christmas gatherings, but since the supplies will be put away by then, it's no problem to "borrow" it from the attic for the week leading up to Christmas. Once I have the table set up, the fun begins!
Here's the key to all the marked areas above.
1. Trash bag – Use a tiny command hook on the end of the table to hang a trash bag. No more tiny paper or ribbon scraps floating around!
2. Empty boxes – I hate having to go find a box when I'm on a roll. I use the space under the table to stash boxes in various sizes. We collect boxes throughout the year just for this!
3. Gift bags – Little command hooks to the rescue again! I use two of them to hold gift bags for those gifts that just can't be wrapped.
4. Wrapping paper – I have a larger selection of wrapping paper that we've collected over the years, but I'm kinda crazy about all the gift wrap being kinda coordinated. For example, this year, no blue is allowed! Having my selected papers out on the table has the perk of helping my husband appease me by keeping anything he wrap right in line with my theme.
5. Gift Tags, tissue paper, little toppers – I've got a close up of our DIY gift tags below!
6. Ribbon, tape, scissors –  I went nuts at Michael's after Christmas last year. Ribbon was 70% off AND I had a 25% off everything (even clearance) coupon. I've got enough ribbon for years.
Here's a closer look.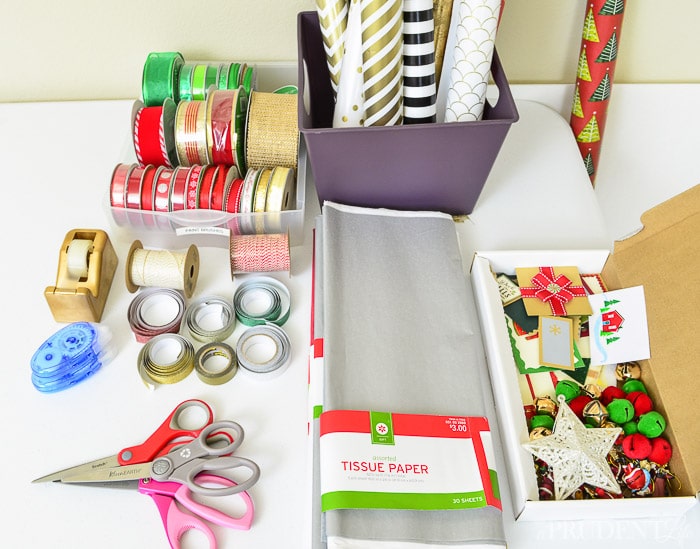 Scissors disappear in our house constantly, so I'm starting out with three pairs. We'll see how long they last. I also added double-sided adhesive rollers. They work great for attaching my DIY gift tags to the packages.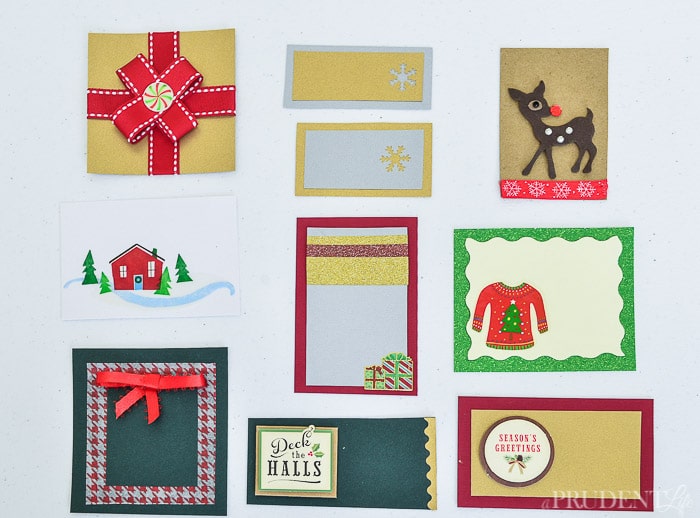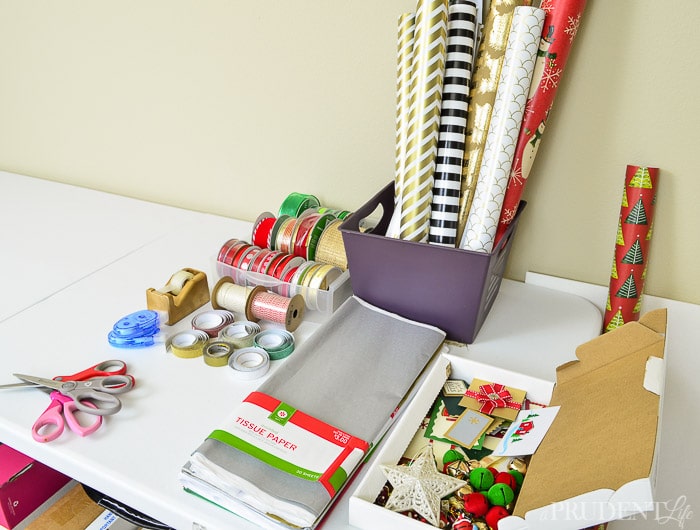 I love having over half of the tabletop clear to wrap and test out ribbon/wrapping paper combos!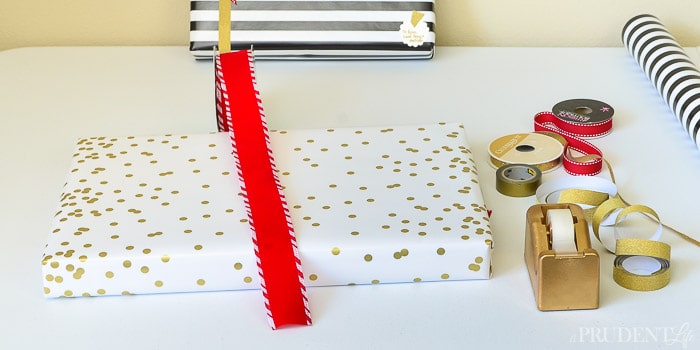 It's so amazing having everything we need tucked away in a corner. It's not my most beautiful organizing project ever, but it doesn't need to be since it's only out for a week!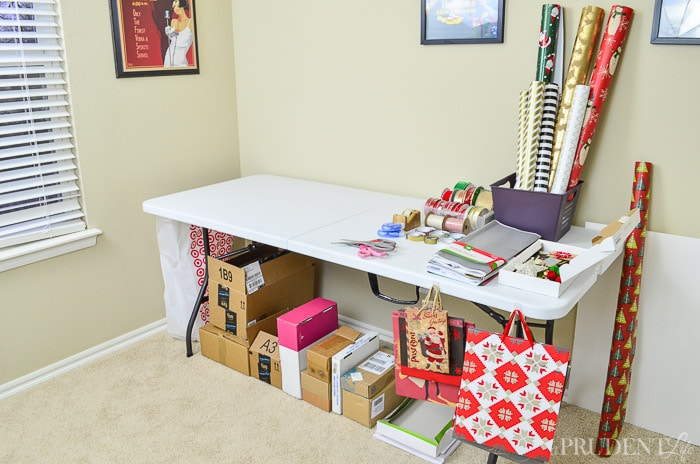 Where do you wrap?