It's the most wonderful time of the year!  No, 
Not Christmas, Back To School! 
My girls will be heading back in just a couple weeks and we've started working on morning and evening routines.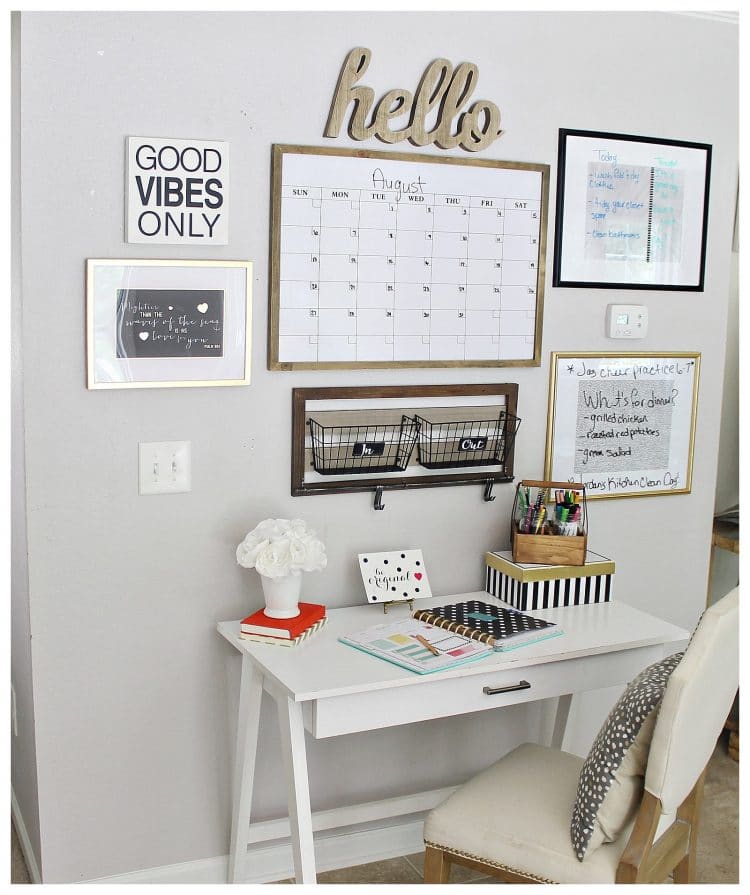 I love reviewing and updating how we keep everything organized for school each August. One important system that I decided to create for the girls this year was a homework station. 
 I wanted to make a space where they could hang their book bags, drop off important papers, and do homework. We have what we call "the awkward wall" in our house. I knew that would house the new homework station perfectly!
Here are the items that we used for our homework station :
1. A Dry Erase Calendar
2. Dry Erase Boards- I used picture frames and inserted patterned scrapbook paper to make them pop!
3. An In/Out Basket for important papers
4. Inspiring Art
5. Pencils, Pens, Highlighters, Notecards, Erasers, Calculator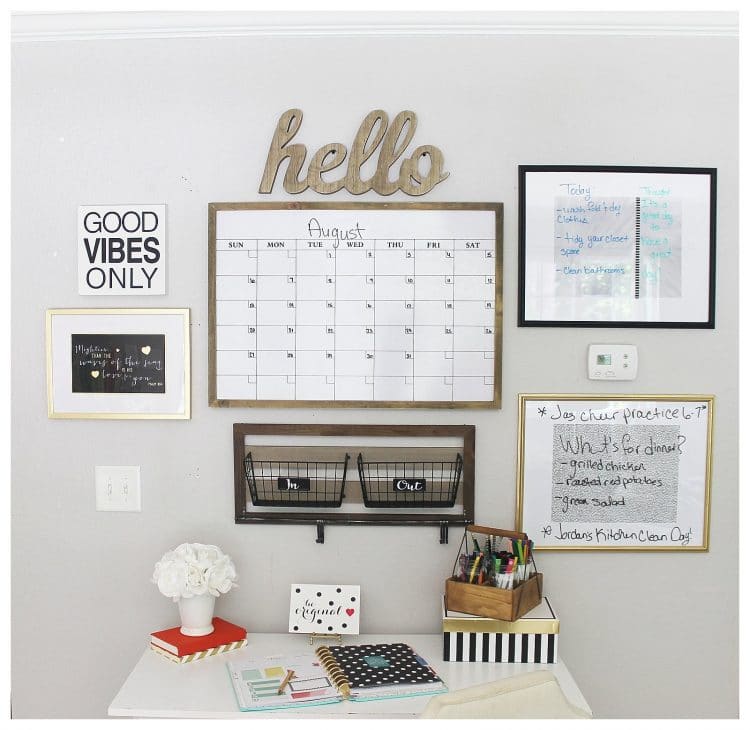 I wanted the girls to be able to have quick access to the things they may use such as sticky notes, extra pencils and washi tape of course! I purchased clear bins that were the perfect size to fit inside this shallow desk drawer.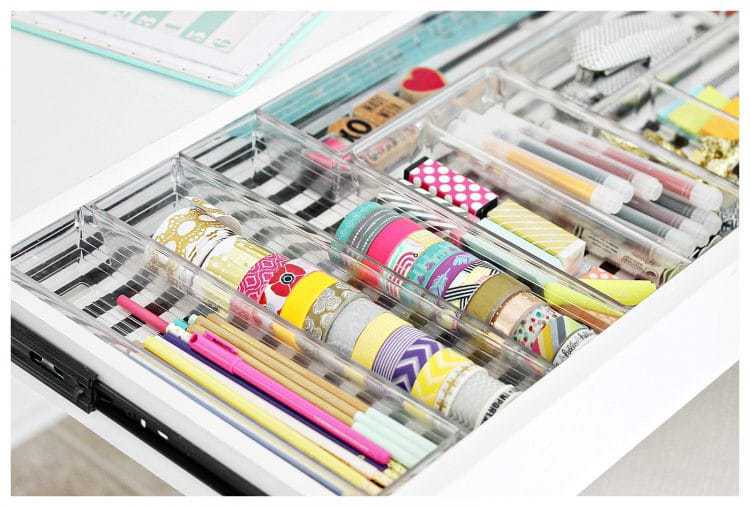 Adding some florals is always a good thing. This floral arrangement is perfect without taking up too much space.
I'm so in love with how our space turned out!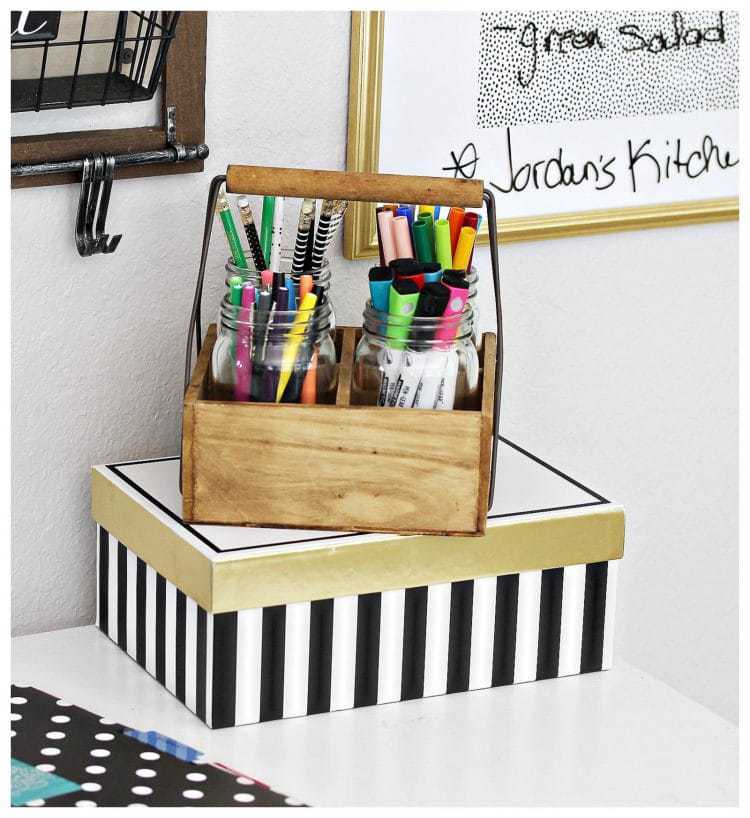 Here are a few tips to keep in mind when creating your homework station: 
 Assess your family's needs BEFORE you shop. 

 Make sure your space is functional in addition to being visually appealing.  

 Be sure to include adequate storage to hold all necessary school supplies. This will help keep your space tidy.

 Include a space where the kids can drop off important school papers.
Below I listed out of school supplies to consider in your homework station – separated by age group.
Elementary School 
Backpack
Lunchbag

#2 Pencils

Erasers

Pencil Box or Pencil Pouch

Pencil Sharpener

Pens

Colored Pencils

Highlighters

12 inch Ruler

5 inch Blunt Tip or Point Tip Scissors

Gluesticks (lots of them!)

4 oz. Glue

Wide Ruled 1 Subject Notebook

Composition Notebook

Loose Leaf Filler Paper Wide Rule

Folders

3 Ring Binder or Zipper Binder

Crayons

Markers

Watercolor Paint

Ruled Index Cards
Middle School Supplies
Backpack

Lunchbag

#2 Pencils

Eraser

Pencil Sharpener

Pens

Highlighters

Markers

12 inch Ruler

Tape

Scissors

USB Flash Drive

TI Calculator

Ruled Index Cards

Folders

One Subject Spiral Notebooks

Composition Notebook

Loose Leaf Filler Paper Wide Rule

3 Ring Binder or Zipper Binder

3 Ring Binder Hole Punch

Tabbed Dividers

Stapler

Weekly Planner

Book Covers
High School Supplies

Backpack or Messenger Bag

Lunchbag

#2 Pencils

Colored Pencils




Pencil Sharpener

Pens: Red, Blue, Black

Highlighters

Markers

12 inch Ruler

TI Calculator

Dictionary

Thesaurus

Pocket Folders

Single-Subject Spiral Notebooks

Sticky Notes

Sticky Flags

College Ruled Loose Leaf 3 Hole Paper

Tabbed Dividers

Book Covers

Wire Bound Weekly Planner

3-Ring Binder

USB Flash Drives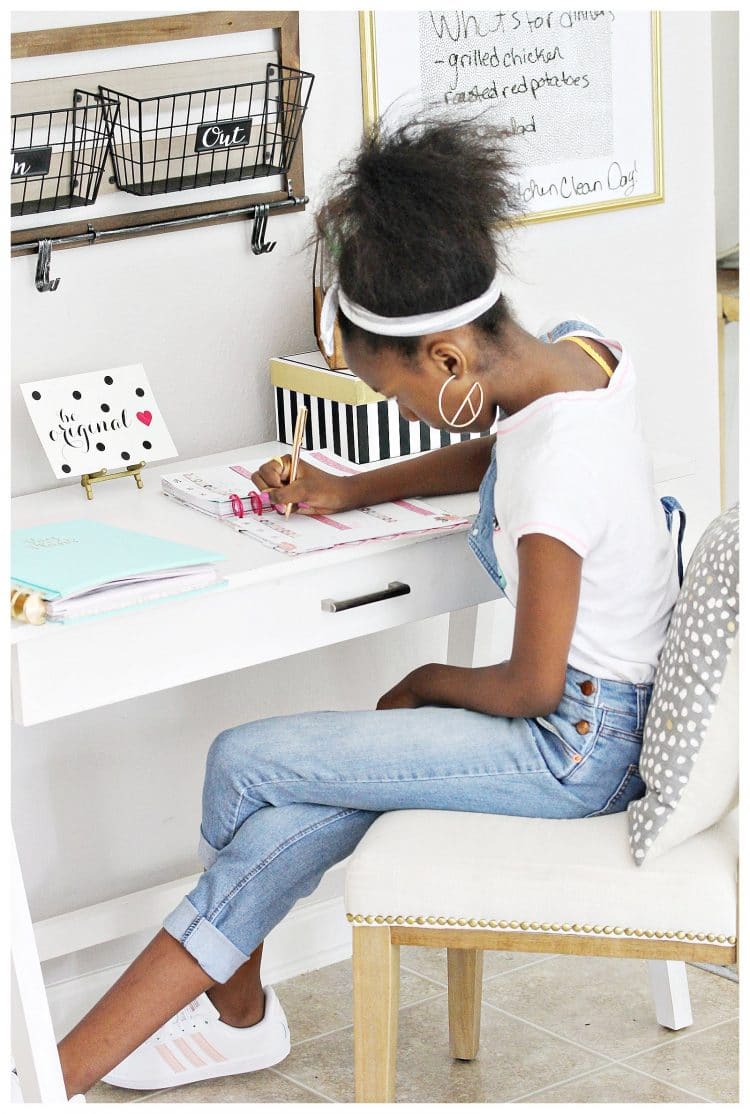 There you have it! A functional space for the kids to do their homework. I know it's going to be a great and organized school year! 
What are some organizational systems that you have put in place for your kids this year? 
Happy Organizing 
Nicole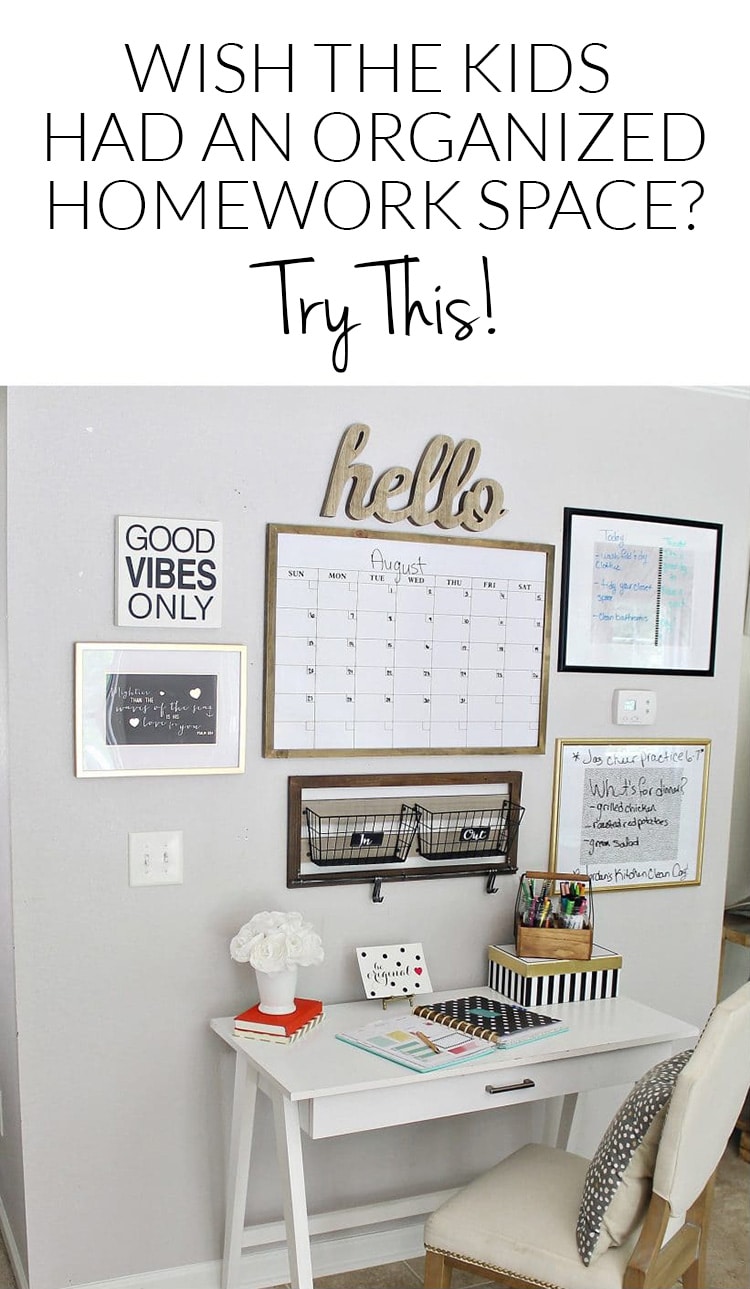 Hello! I'm Nicole,Homemaker, Party Stylist, and blogger at She Does a Bunch! I'm a wife of 15 years to my high school sweetheart and a mom to 3. When I'm not styling parties, you can either find me organizing something or spending time with my family. I like to think of my design style as classic and traditional, but with a twist. I love timeless pieces, but with just a little flair!

Latest posts by Nicole Patterson (see all)