Whew, over the last week, we made a dream home project list in part 1, prioritized our lists in part 2, and FINALLY made it to the super fun part today! Some of you will probably be relieved to see that this final post involves more pictures and less words. The first two parts were SUPER important though, and you won't have as much success getting your dreams to become reality if you don't start at the beginning.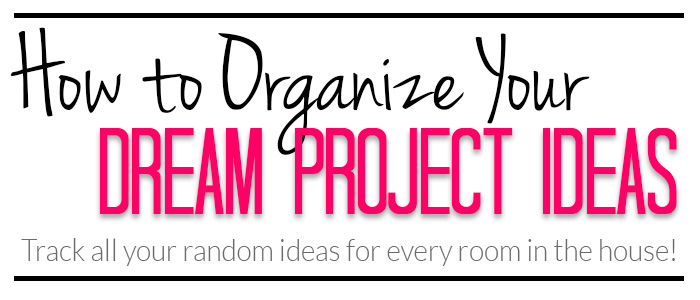 Here's what you'll need for your new project idea system (Links are Amazon affiliate links):
3-Ring Binder (I used a 1 1/2″)
Quick-Load Sheet Protectors (Trust me, you want these specific ones!)
Dividers (I used some we had, but realized I need to order these so they'll stick out past the sheet protectors)
Your Prioritized List!
Since I'm a compulsive labeler, I started off by making a pretty gold label for the front of the binder. I just can't help myself.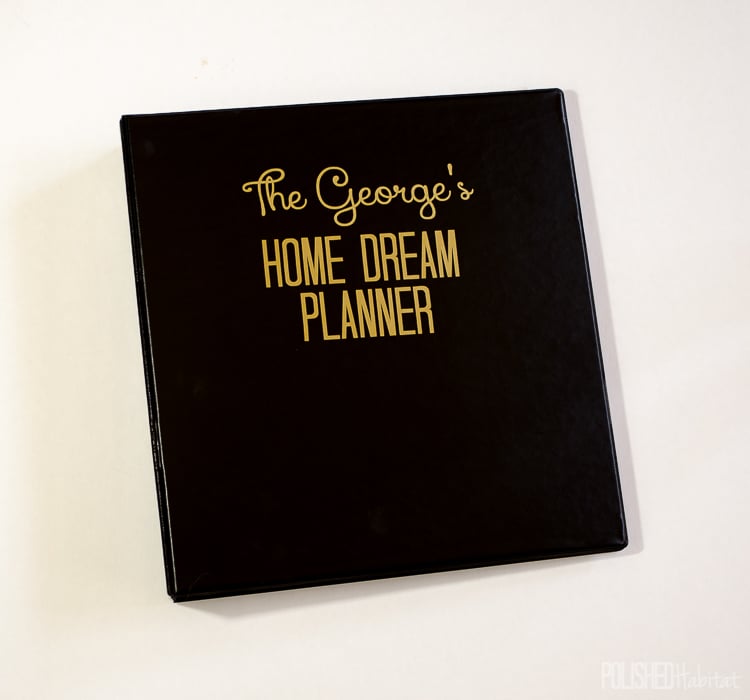 Once I start labeling, I can't stop. I also created pretty tabs for each of the major rooms on the list, as well as a section for paint color inspiration and fabric inspiration. Sometimes I see a color or fabric I LOVE, but I don't have a specific spot I'd like to use it.
In the picture below, you can see why I need to order the extra-wide dividers that I recommended above.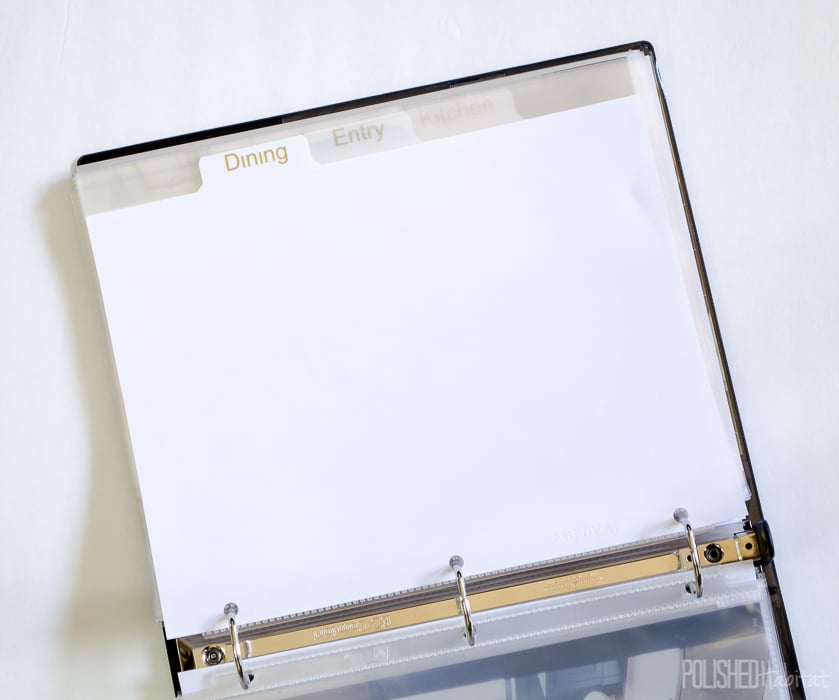 I added my labeled dividers to the binder, with a bunch of sheet protectors between each tab. Then I printed out my big dream home improvement list and added it to the very front. I highlighted the projects that earned top priority status (as discussed here). I also added a post-it note to remind me that I'm supposed to be making a plan for three spaces to help me determine which one I'm most passionate about doing first.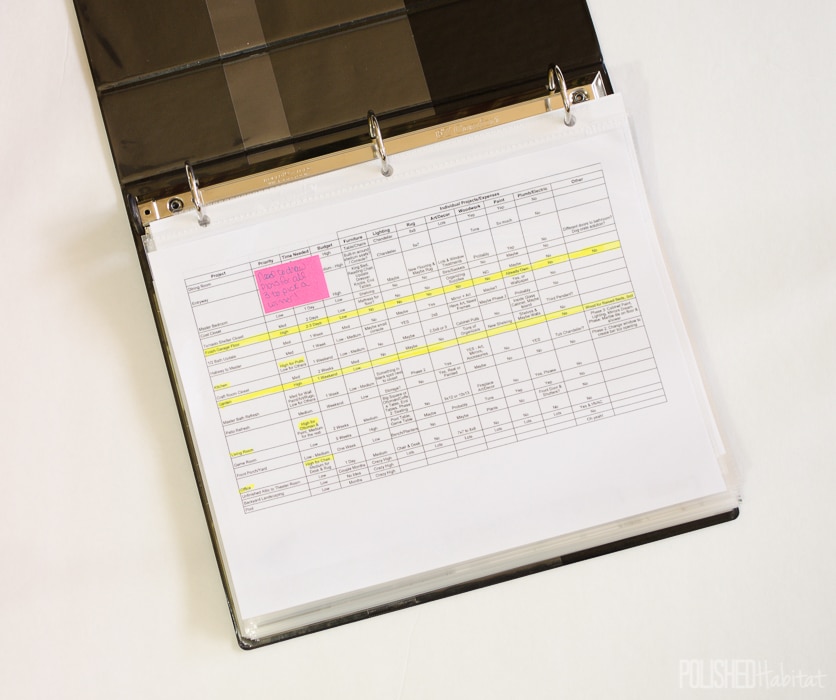 And then the SUPER fun part happens! I started going through magazines and catalogs ripping out inspiration for each room on my list. Of course, there are TONS of pretty pages in magazines, but I asked myself which ideas I was REALLY drawn to, and which of those were realistic for our home. Even though I may absolutely LOVE a kitchen with super modern cabinetry or a rustic cabin feel, they wouldn't work in this house or this neighborhood. However, modern chairs in our dining room would be dreamy. So don't exclude any styles you love, just think through the best way to include it.
Of course, you could always start a second binder for future home inspiration or just general design inspiration (which I'm totally going to do). I recommend keeping the primary binder as current home inspiration though, as these are the dreams that you are working to make reality.
With my binder all set up, I can now fill it up with specific inspiration for each room on my list. Ideally, this process happens over time. As I find new inspiration, I can really refine what I want for each space. I imagine that I'll be adding and removing things from each section forever. I got a start yesterday, and it was exciting to think about the ideas in the magazines as they relate to our house.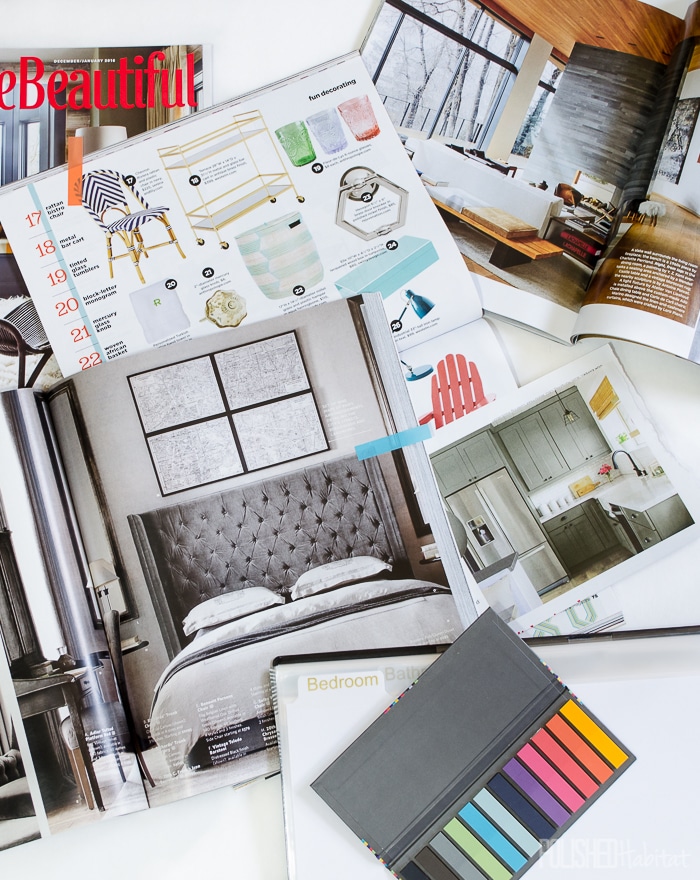 Remember at the beginning of this post when you were wondering why the heck I would bother recommending a certain kind of sheet protector? The below photo shows why! Both the sides AND the top peel back, so magazine pages zip right in. The regular sheet protectors are such a pain to get full size pages in and out of, especially since I imagine my inspiration binder to be ever-changing.
I imagine I'll be making lots of notes right on the dividers for each room. Sometimes I have crazy ideas, but no photo, so jotting them down in the binder will make sure I don't forget them. I also may end up printing out some online inspiration to put in my paper binder. Something like Evernote would be great option if you want to go paper-free, but I'm magazine-obsessed. I also love a nice paper catalog versus browsing digital catalogs. Technology is great, but paper is better in my book.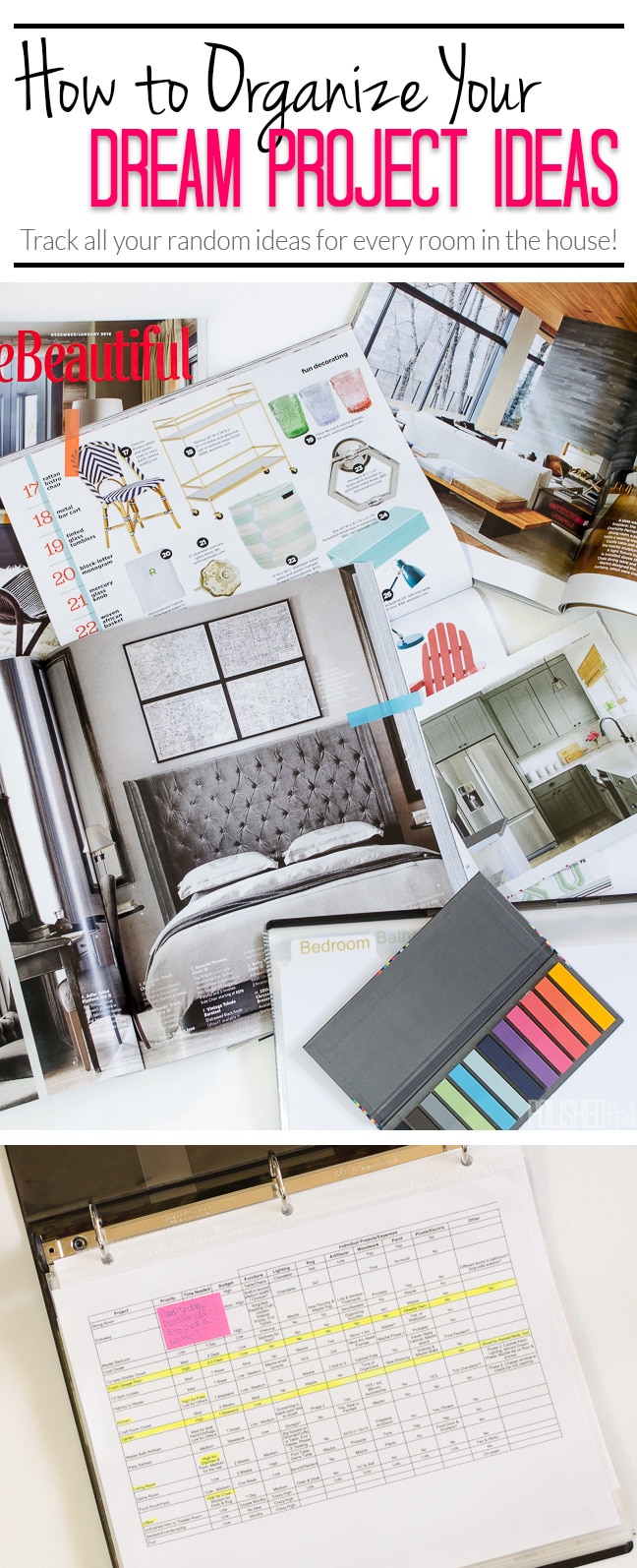 Now you should have a solid, organized plan for improving your home this year. Keep your priority list and binder handy, and set a goal date for your first project. Next time you're tempted to impulse buy something at Target (dang you and your beautiful things, Target!), think about your priorities.
Yes, that fox cookie jar IS adorable, but what do you want more?