I officially survived my first week as a One Room Challenge Linking Participant! Is it weird that one week in, I'm already daydreaming about what room I'm going to tackle in the spring ORC? It's been great accountability to know I have to report in to everyone once a week. Several times when I wanted to quit painting, I knew I HAD to keep going.
If you missed my week 1 post with the before pictures, you can find it here.
While I was checking things off my week 1 list, pretty much every day All About that Bass was going through my head. Except it was All About that Paint. Lucky for you, I'm exhausted. Otherwise I would have expanded past the title and a full fledged Weird Al style version of the song would be getting stuck in your head right now.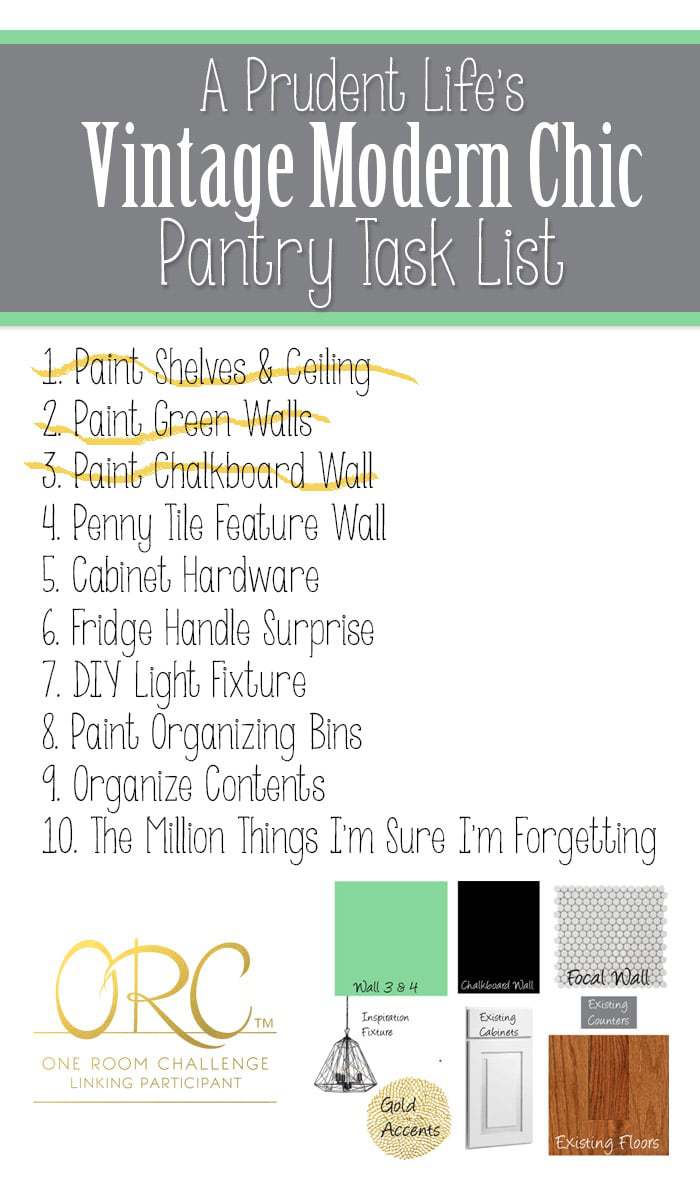 Before I could get started on my official list, I had to clear out the pantry. It looked so much better immediately! I also learned that during the ORC, there's no time for "real" photos. Here's a cell phone shot of the empty pantry.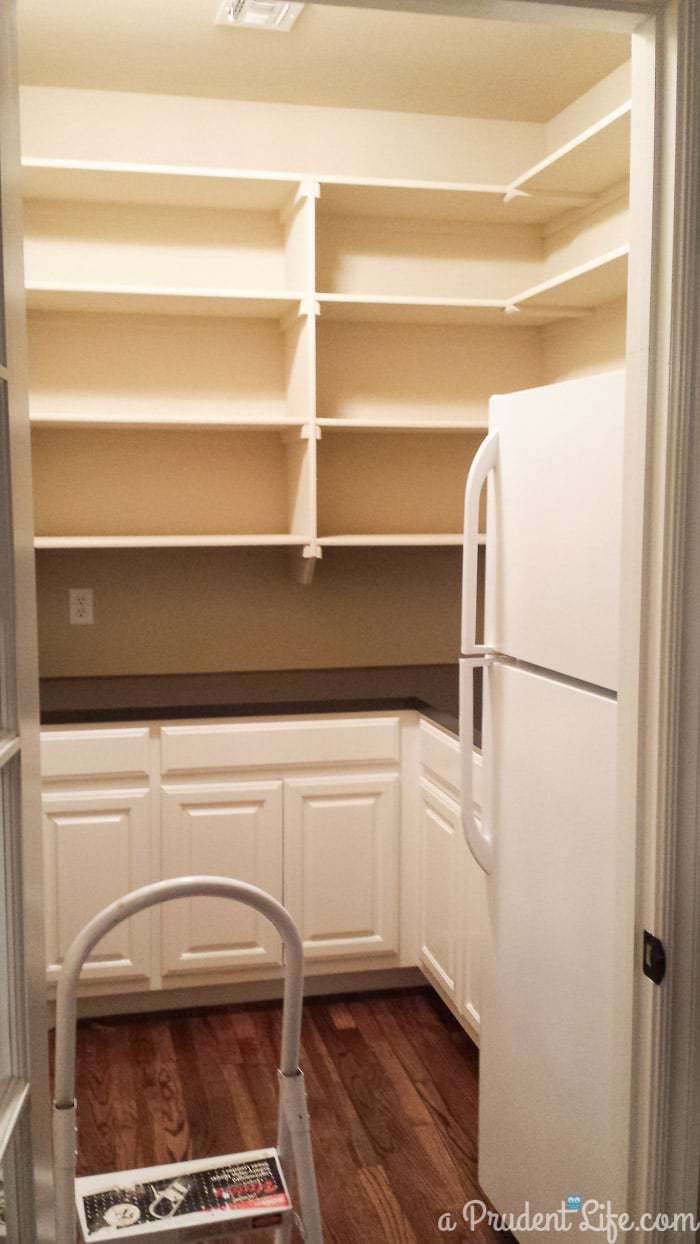 The flip side of the beautiful empty pantry was that all the crap had to go somewhere! I tried to maintain some kind of order so the kitchen wasn't a complete disaster, but it's still a little distressing! Getting all this stuff back in the pantry is added motivation to keep working quickly.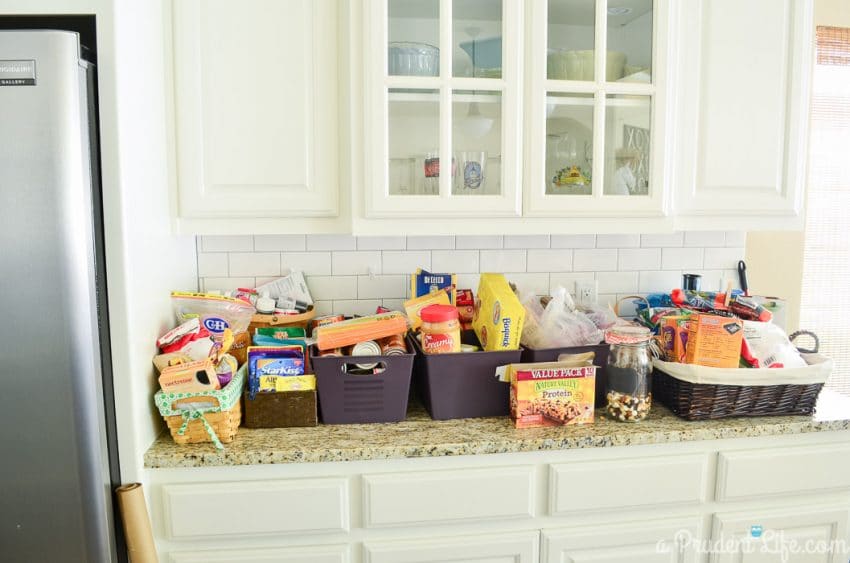 I really should have kept track of how many hours I was painting in the pantry. Some of it was just the shear amount of cutting in required, with a dose of three coats of black chalkboard paint. BUT, I also learned SEVERAL things that would have made this process so much quicker. Watch for a post coming Tuesday with all my new tips and tricks!
Here are some of my progress shots from the week. I'm LOVING the black wall.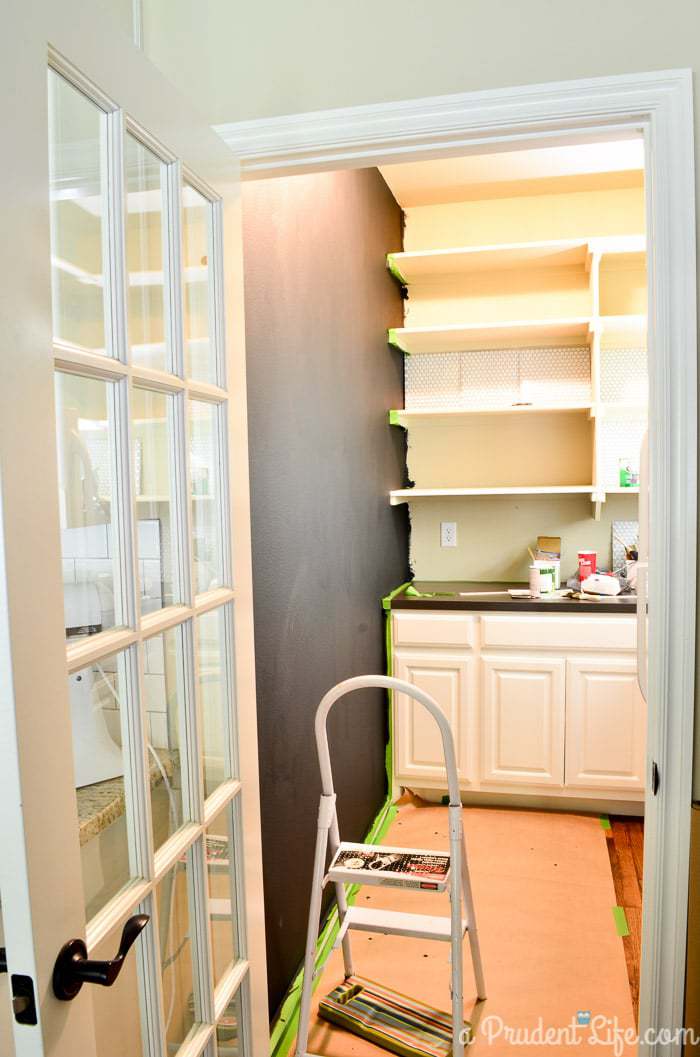 The beige has been banished from the shelves and the ceiling! Semi-gloss white makes the whole room look so much brighter than the light sucking flat beige. It's downright weird having a white ceiling in this house, but a good weird for sure.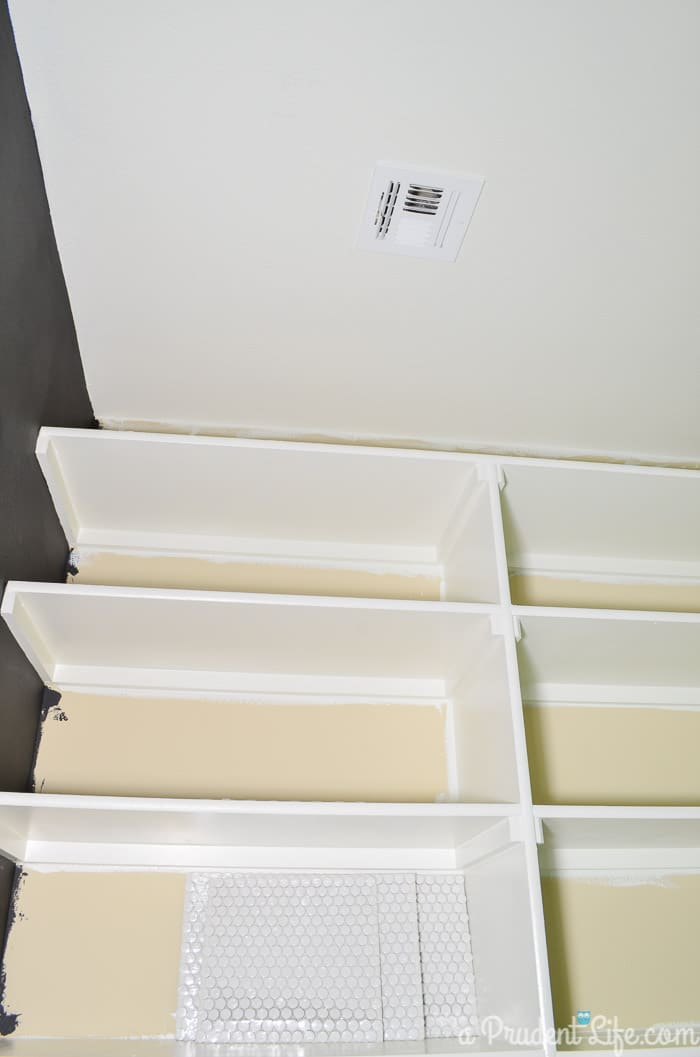 Here's a peek at the green…and the mess I've been living in for the last 6 days. The room has been covered in painting supplies, Diet Coke, beer/wine and Gilmore Girls. During the painting process, Rory met, went out with, and finally broke up with Dean. Which was fine with me. Jess is better. At least until Logan comes on the scene. That will probably not be until ORC week 3 or 4 though. Everyone measures time in Rory's life events right?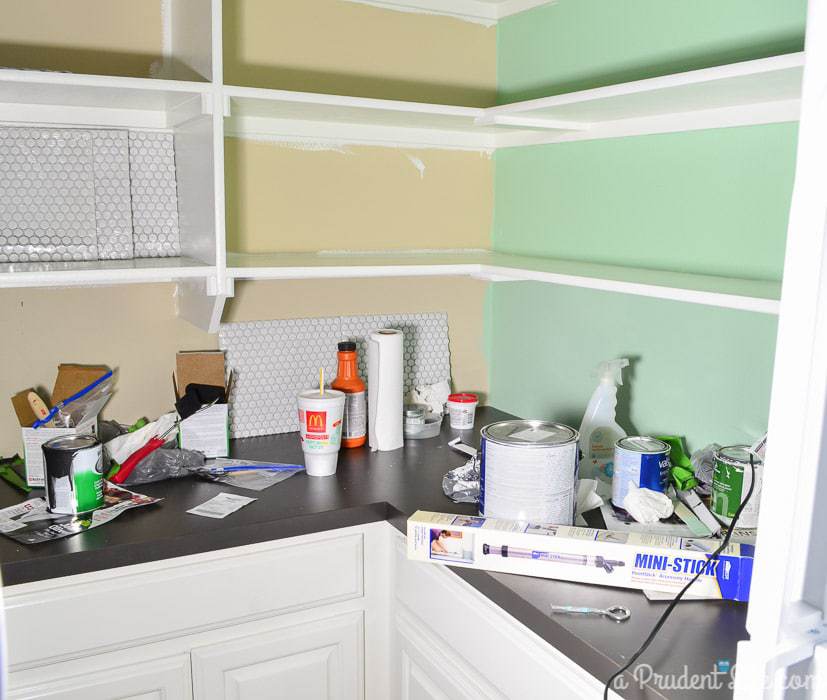 Staring into the pantry at the progress has been my #1 favorite thing this week. The photo below is a close second because it represents an end to the painting! Mid-afternoon Wednesday, I was finally finished with all the painting and got to clean up all my painting gear. Seriously, how did I end up using 7 paint brushes?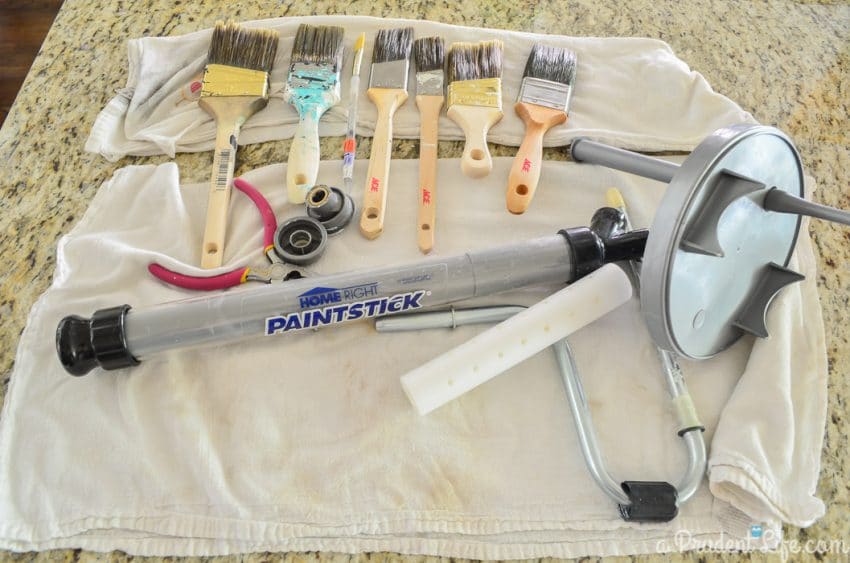 Color Guide
Benjamin Moore White Dove
Valspar Retro Green
Rust-Oleum Black Chalkboard Paint
That's all for my progress this week – I am no longer All About That Paint! For the next week, I'm going to be All About That Tile. 
Don't forget to check out the twenty official ORC-ers week 2 updates & the other 96 linking participants updates! In between all the painting, I went through everyone's week 1 posts last week. There are some seriously amazing room makeovers happening including entire kitchens!
OH! One more thing! If you want to see my updates DURING the week, make sure you are following along on Instagram! I try to share pictures as I go, and I'm certain I'll be posting pics as the tile wall goes up.
I'd love you to enter your email address at the top of this page so you don't miss out on my weekly progress posts.
[metaslider id=3850]