My mad for plaid phase is still going strong. I really wanted new plaid Christmas stockings this year, but didn't want to spend a ton of money for them or spend a ton of time making them from scratch. I came up with the perfect solution – a 5 minute, $9 stocking!
The secret is starting with an inexpensive purchased stocking. I found these burlap stockings at Hobby Lobby for $5 each during a 50% off sale. I already had some plaid flannel on hand from my entryway art project.  I knew if I combined the two together, it would be magic!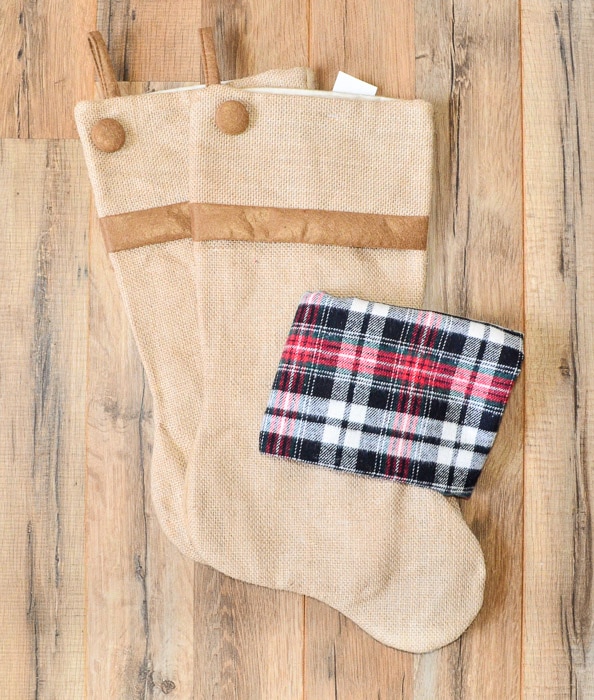 I started by cutting the button off so I could reapply it once my stocking was plaidified. Plaidified really should be a word, don't you think?
Then I cut my flannel long enough to go all the way around my stocking and about 3 inches taller than the part I wanted to cover. I wanted it to be tall enough that I could wrap it over the top and into the opening. Wrapping like that makes the top look finished.
I had a rather brilliant idea to use some spray adhesive on the fabric for instant adhesion, then also use some craft glue for backup.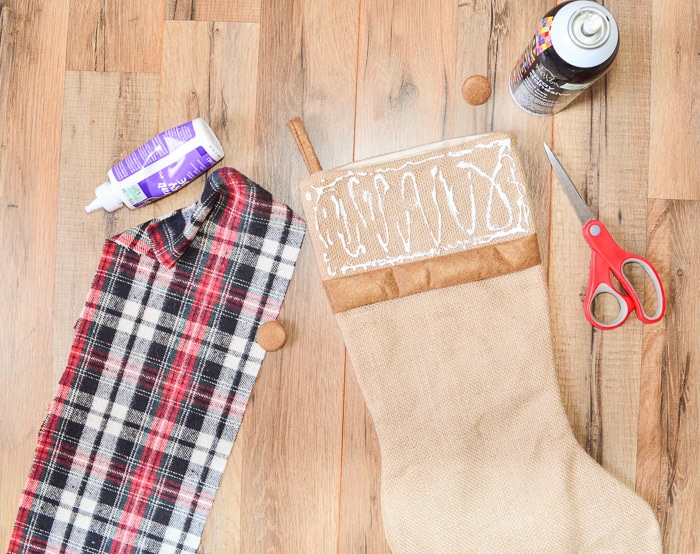 I glued the front down, then flipped the stocking over. On the back side, I notched out a section for the hanger before folding all the excess fabric into the stocking.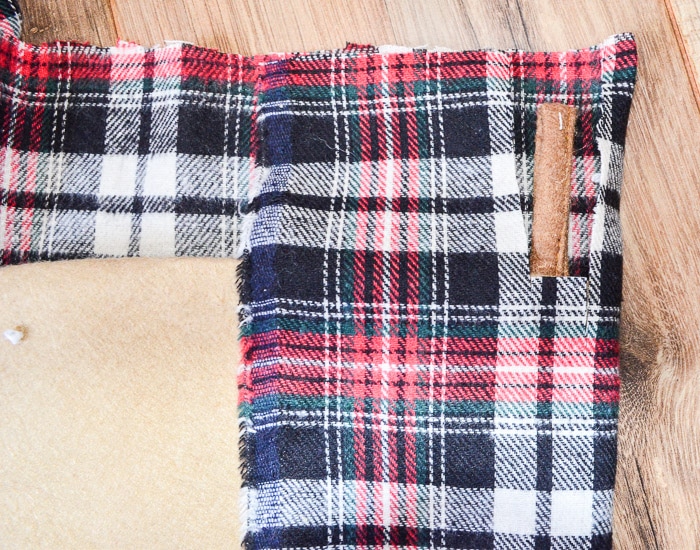 The last steps were gluing the button back into place and adding a metal monogram (Target sale find!). They were dark when I bought them, but as you'll see in the final photos, I goldified them. Yep, goldified should also be a word!
The monograms came with pins on the back, so they were really easy to attach.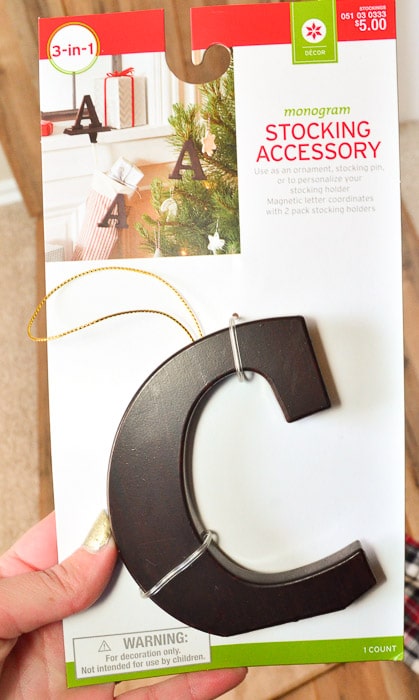 Here's what they look like all put together. Pretty cute for 5 minutes & $9 each right?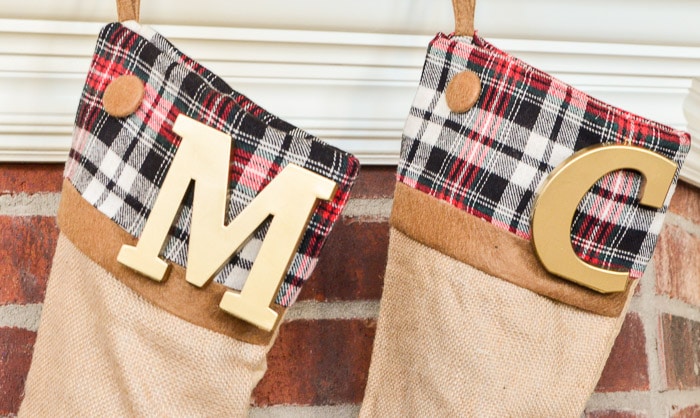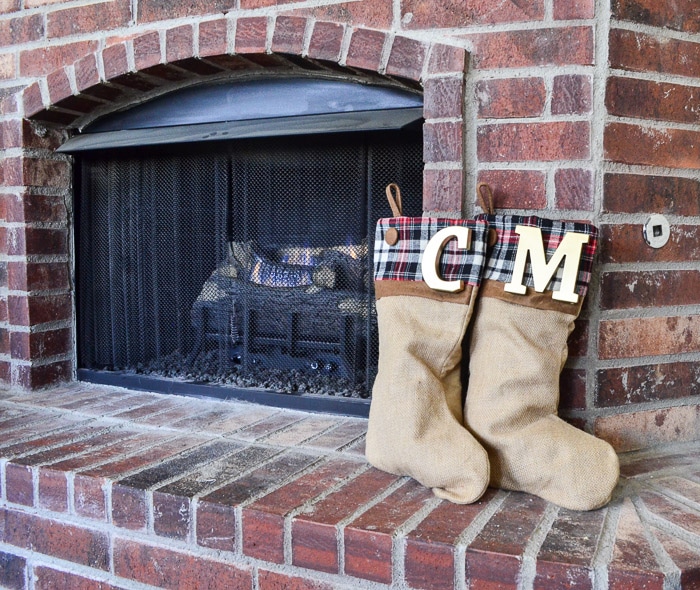 I had to be all super secret with these photos so I didn't ruin the house tour next week. It's also possible that the mantel is only half dressed at the moment. But can we pretend it's all done and I didn't want to spoil the tour?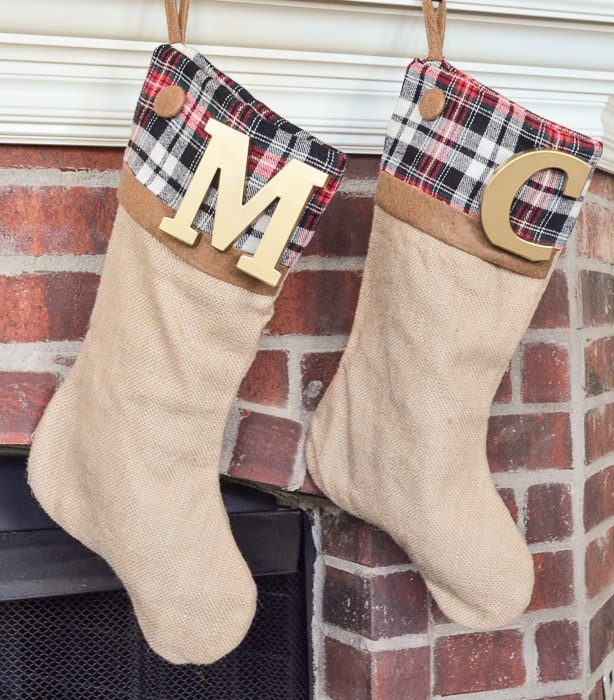 Need more Christmas plaid in your life? Check out my embroidery hoop art project!