Do you ever get stressed out that you'll forget something when packing for a trip? Or, have you ever gotten to your destination without a phone charger or a toothbrush?
Last year, I started doing three new things with my packing list. They have been a HUGE help in the fight against packing stress and forgetfulness.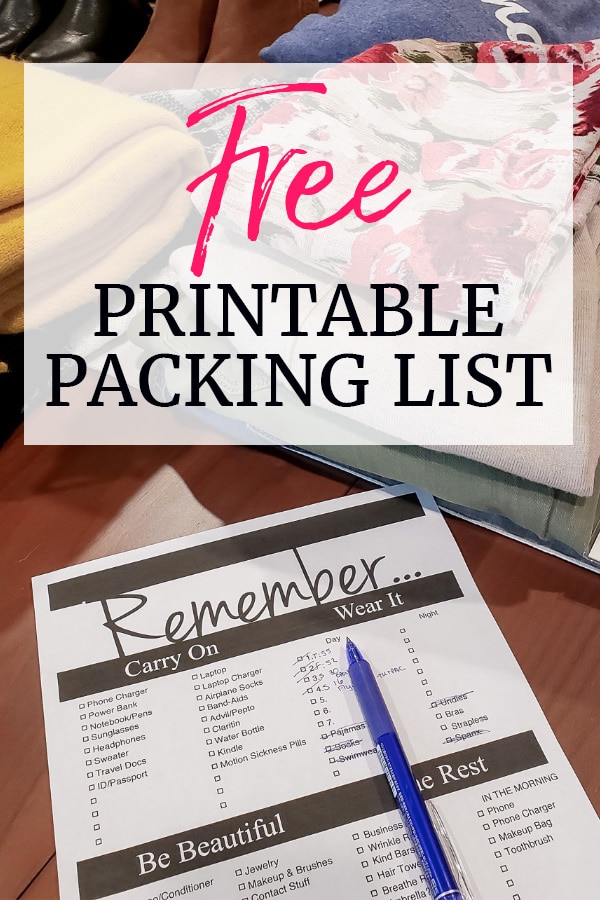 The Master Packing List
Instead of creating a brand new list for each trip, start with a master travel checklist that you've customized for your needs.
Spend time brainstorming everything you need on every trip. For example, I've found that I save a TON of money traveling with a reusable water bottle. But if it wasn't on my list, I wouldn't remember to add one to my bag.
When your master list is ready, make a few photocopies. This list will give you a huge head start every time you need to pack.
After a few revisions, I've perfected my list and I'm happy to share it with you! When you join the Insiders weekly email list in the box below, you'll get an email with a blank printable packing list and my filled in packing list.
Start Early
About a week before you travel, grab one of the master list copies. Start adding the extra things specific to this trip. In the clothing section, think about any special needs, like evening events that require dressier outfits.
Leave the list somewhere handy so you can add to it throughout the week.
When it's time to start packing, keep the list by the suitcase and cross off items as they go in.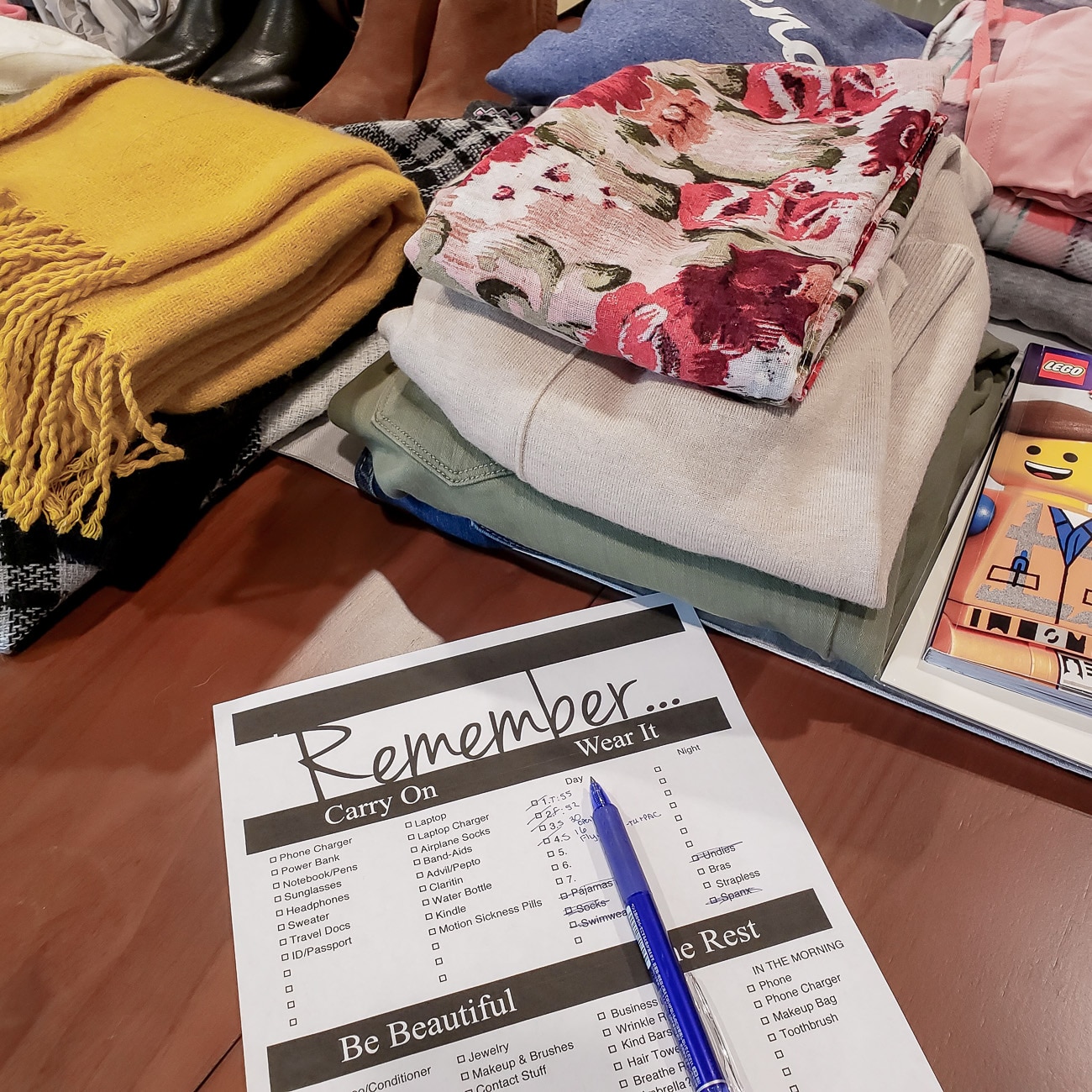 In the Morning
This section has saved me so many times, especially with early morning flights!
Keep a section of your packing list dedicated to the things that can't be packed the night before. I also include anything that I'll feel better if I double-check before leaving the house.
The phone, phone charger, and toothbrush are always on this list.
The night before your trip, make sure you've packed and crossed off everything possible. When I'm sure I have everything in a row packed up, I cross through it with a vertical line so I know I don't have to worry about that group of items anymore.
Move anything you can't cross off to the "In the AM" section.
You'll sleep easier knowing you have a small checklist of everything you have to grab in the morning.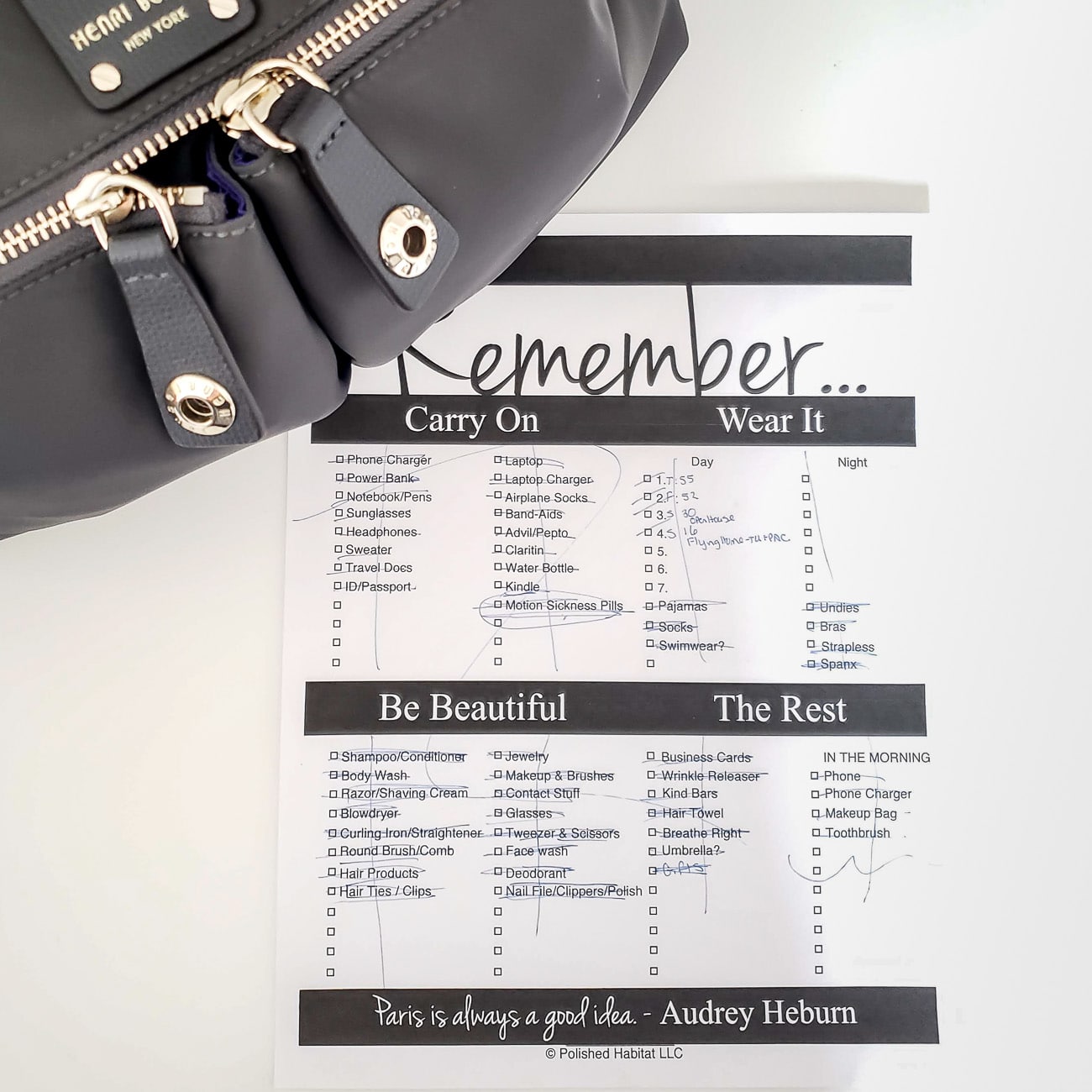 I put the list with my purse before bed so I can give this section one last glance before heading out the door. Then, I leave confident knowing I've got everything I need.
You can use these packing techniques on any piece of paper, but I love having a pretty printable packing list to fill out. Breaking down my list into categories helps me stay a little saner during the whole travel prep process.
Happy travels!
For more travel organization tips, head over to see how to pack a suitcase next!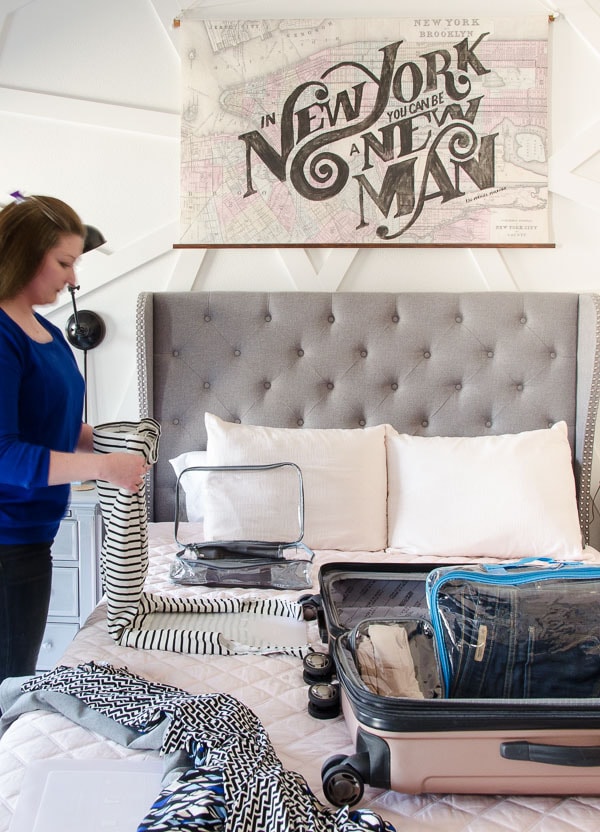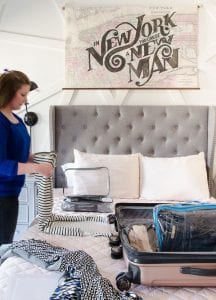 In 2013, Melissa founded Polished Habitat to share her passion for intersecting style and function to make everyday life more beautiful and less stressful.

She does this by sharing easy home organization tips, home decor tutorials, and creative ideas to help readers think outside the box, no matter their budget.

Her work has been featured in print in Better Homes & Gardens and Room to Create Magazine, and online by HGTV, House Beautiful, Buzzfeed, & more.

In 2018 & 2019, Melissa was named as a Style Maker by Better Homes & Gardens. In 2019, Polished Habitat was shortlisted for the Amara Blog Awards Best Interior Styling Blog - International.

Latest posts by Melissa George (see all)