Before we get to my new project, I wanted to give a shout out to Angela from Blue i Style, who is featuring my DIY Luggage Tags as her Five Minute Friday feature today. So sweet of her!
I decided I should share a new under 5 minute project in honor of her awesome series! Except really it's a one minute project. What can I say, I'm an over achiever. Or, lazy. Depends on the day.
The only materials I needed were a thrift store candlestick ($1.50), a Halloween Bowl (Dollar Tree $1), and web-y fabric (Dollar Tree $1).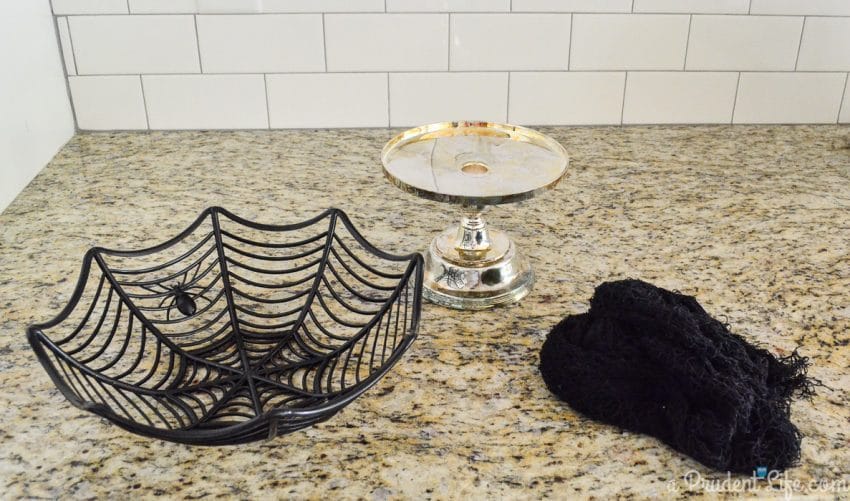 I put the bowl on the candlestick.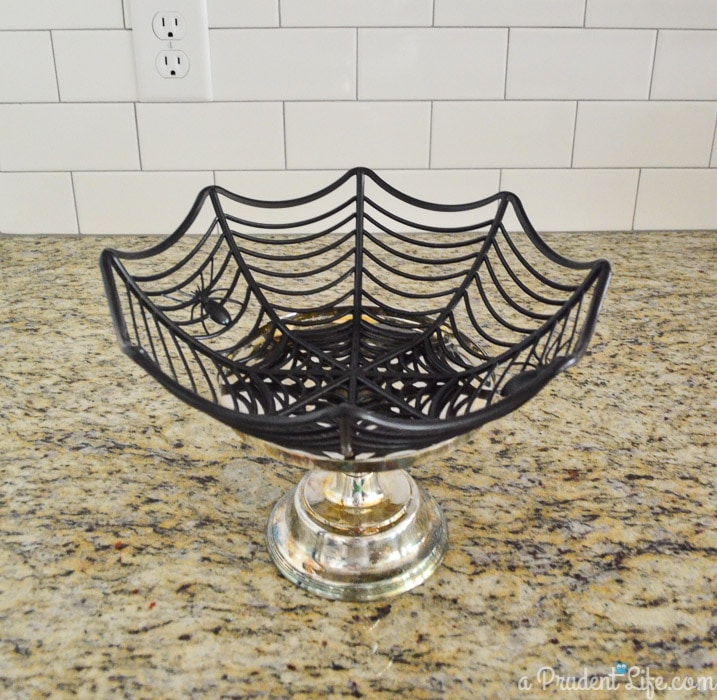 Then I put the web stuff in the bowl.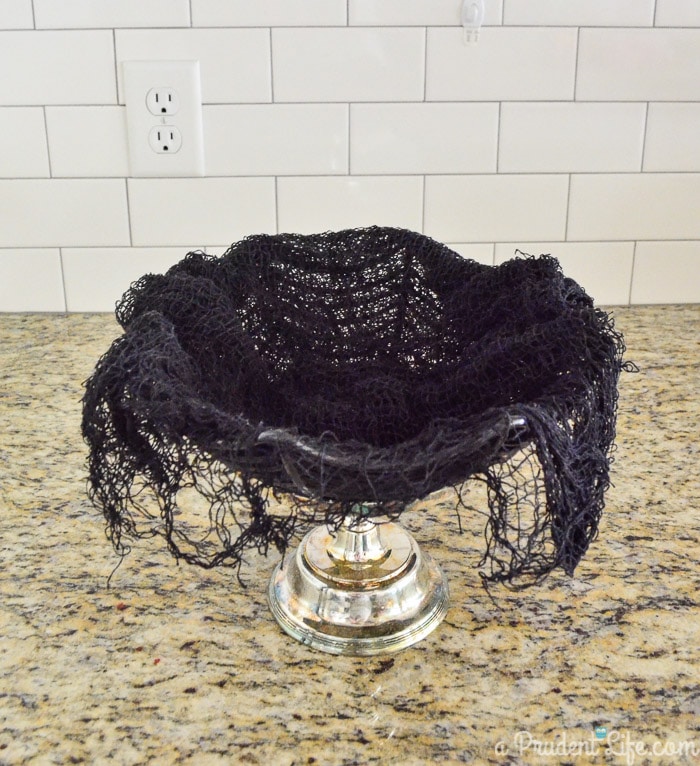 Can you tell this was a really mentally tasking project?
I think I'm going to fill the bowl with apples, but for now I tossed in some pretty pumpkins. I must have got them on clearance last year after Thanksgiving. Wherever they came from, I was really excited to find them with my fall stuff in the attic 🙂 Do you ever find stuff in your seasonal decorations that you completely forgot about? It's like a bonus birthday or Christmas when that happens!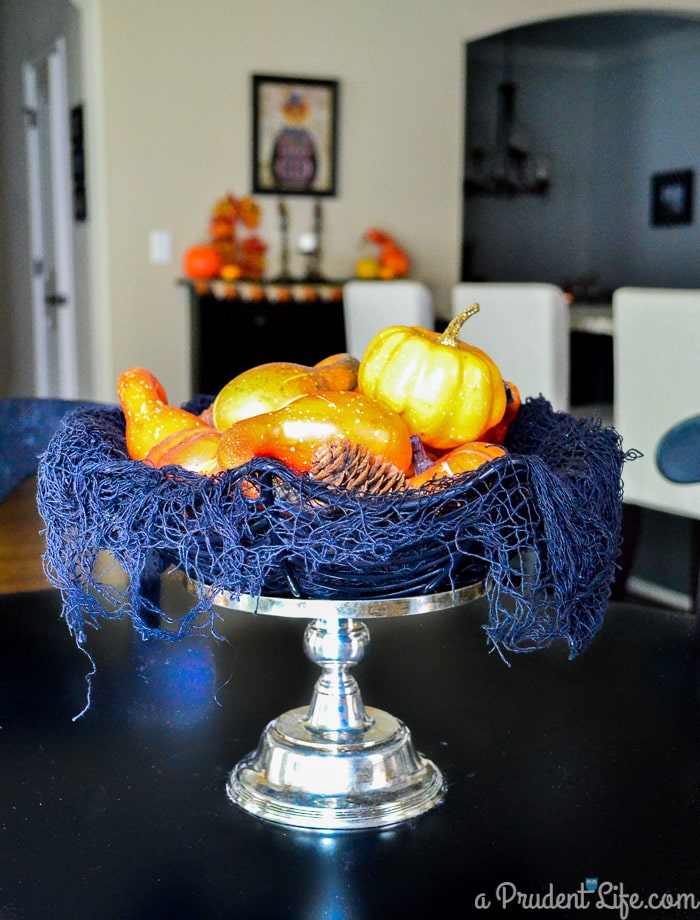 We don't decorate too much specific to Halloween, most of it is just general fall. Using the web stuff is about as spooky as my decor gets.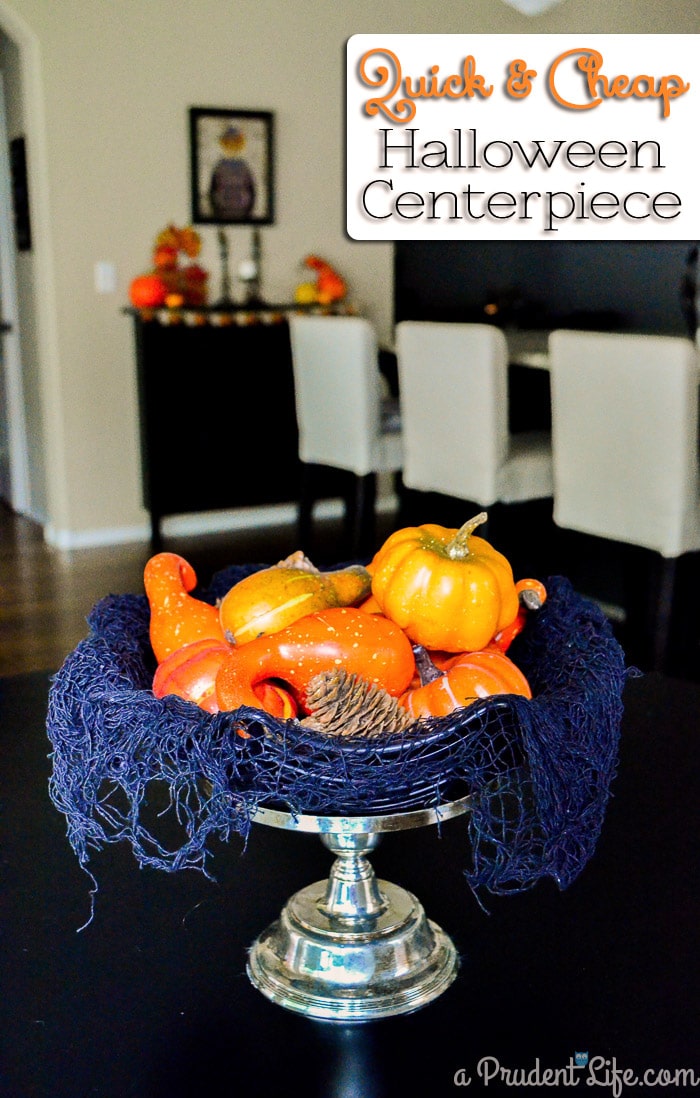 I highly recommend grabbing cheap candlesticks whenever you see them at a thrift store. They can be painted to match any decor, or can be repurposed into stands like this. So handy!
Have you started decorating for fall or Halloween yet? I'd love you to follow my fall pin board for more inspiration!
Follow A Prudent Life's board Fall Decor on Pinterest.

Have you already seen my quick leaf monogram tutorial?