Last month, Rust-Oleum challenged me to take $10 to the thrift store and find an item to makeover into something new. Five other bloggers received the same challenge, and all our projects are being uploaded to Rust-Oleum's Creator's Studio today so people can vote on them. AND the winning project will be shipped off to one of the voters. I thought that was a great twist on their part and it made us execute the project at a higher level knowing it could get mailed off and wasn't just for us. That kind of challenge was right up my alley!
Here's what I came home with: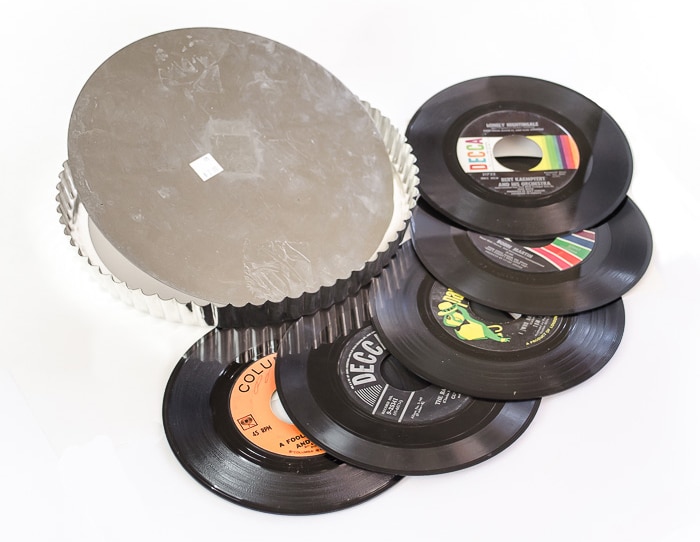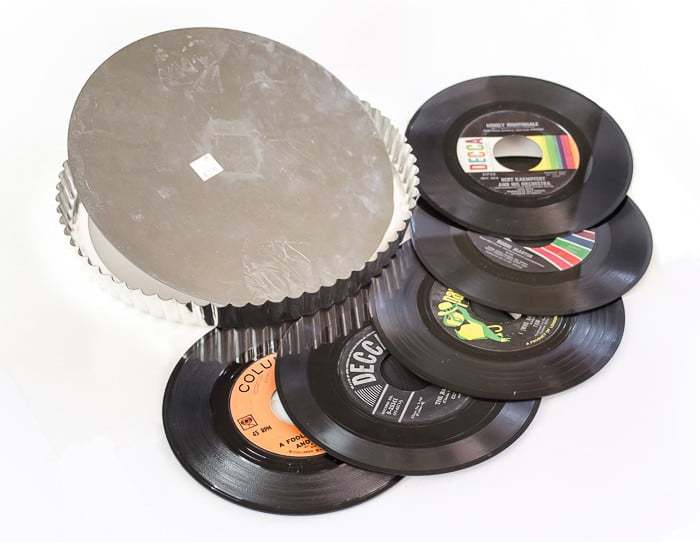 Yep, I uploaded the right picture. Of all the furniture and other easier to update items, I came home with a random tart pan and some old 45's. What can I say, I love a challenge!
I wanted to do a total repurpose of something old into something new, so I decided to turn my seemingly random items into a retro-chic clock. I've never made a clock before, but I can say now that this won't be the last. The parts are surprisingly affordable and not as intimidating as I expected when we followed the simple directions on the package.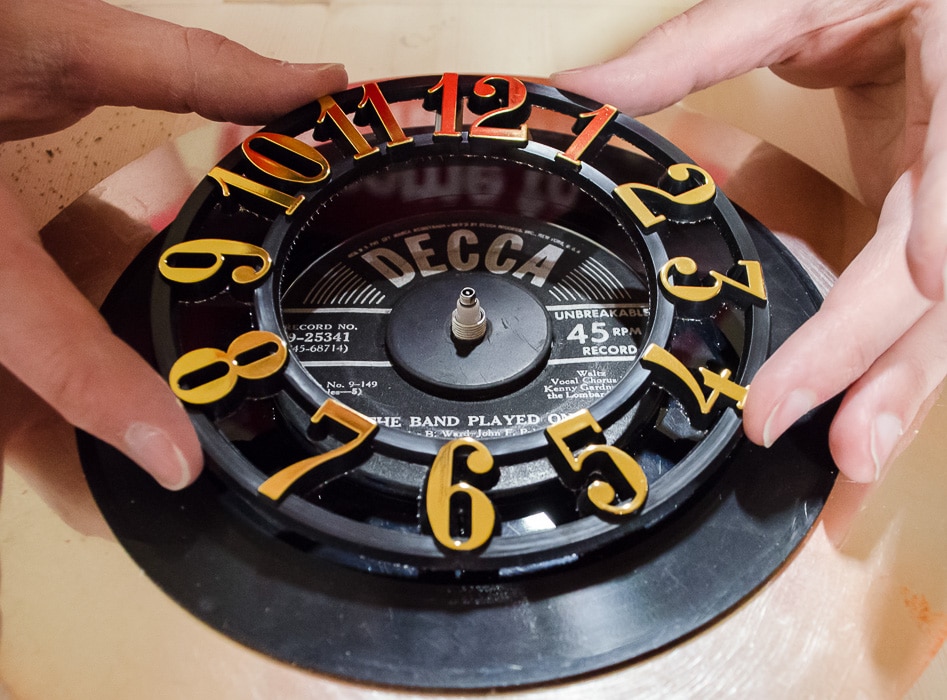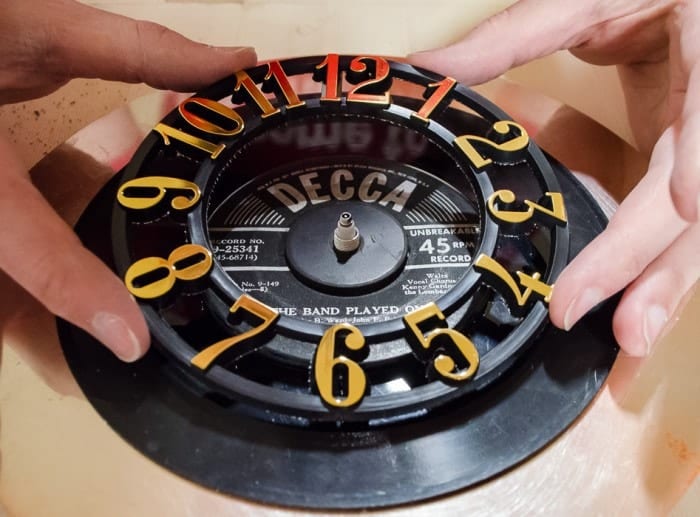 A little paint and some clock parts from Hobby Lobby was all it took to totally transform the seemingly random items into a unique clock!