How many times have you bought something that you thought would be useful, but instead it turned into clutter? I'm SO guilty of getting super-excited about random new products (I'm looking at you, Toss & Chop). On the other hand, there are some basic items that never fail me. You could even say I was smitten with them!   As a little bonus, I'll share a purchase regret at the end.
SMITTEN WITH: Fiskars Fabric Scissors

These scissors make all my fabric projects so much easier, even with thicker fabric like I used to update our office bookcases
. They were also great along with my rotary cutter when I made the pretty corkboards in the craft room/guest room. Just make sure you hide them from the family – they should be set aside for fabric only to keep them nice and sharp!
SMITTEN WITH: Rust-Oleum Comfort Grip
Spray paint is my go-to DIY supply, and this handle makes the process so much better. Any time I spray paint without it, my fingers end up with paint all over them and I regret not using it. But it doesn't just keep your hands clean, it also gives you more control. I've used this on TONS of projects, but spraying the cabinet hardware might be my favorite since it saved so much money. I couldn't have spray painted all the IKEA RAST dressers for the garage workbench without it!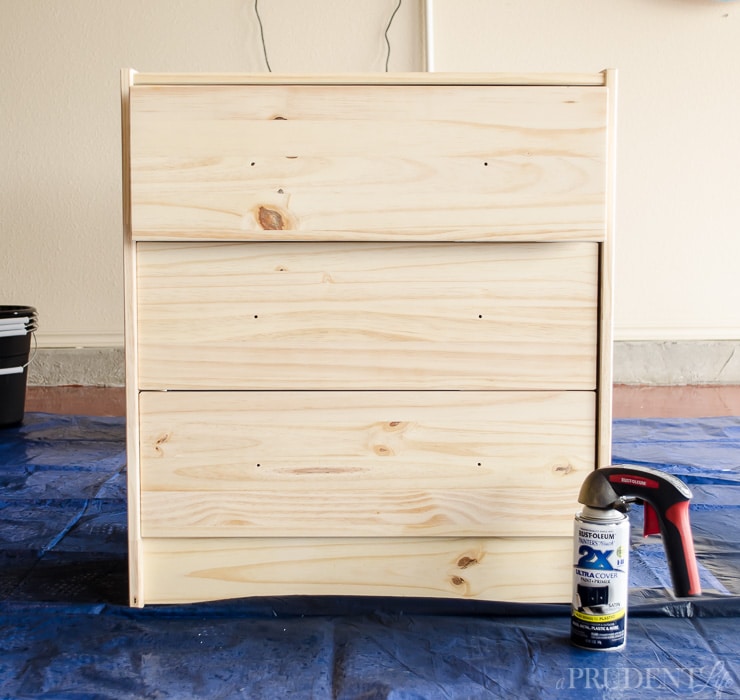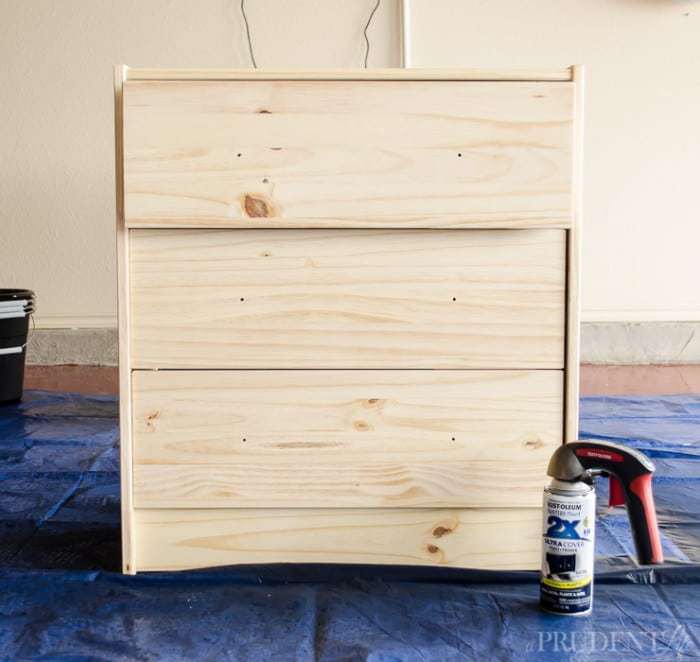 SMITTEN WITH: My INDOOR Tools
This pink tool kit was one of my favorite Christmas gifts EVER. For the first many years of our marriage, all the tools were in the garage, which was always a mess before the big makeover.  And I don't know what it is, but I swear Craftsman screwdrivers STINK when they've been in a drawer. Like, actually smell bad. I didn't want to go out in the cold or hot to get a stinky screwdriver every time I needed one, so I asked for my own indoor tools and LOVE them. And you know which tools get used on 90% of our indoor projects? My pink ones!
SMITTEN WITH: Cordless Screwdriver
This little screwdriver is a lifesaver when it comes to putting together furniture (IKEA, Sauder, etc). We used ours on the dressers in the closet, the printer stand and new desk in the office and several times in between!
Not-So-Smitten With: My Dremel 
For YEARS, I was infatuated with the Dremel displays in the hardware stores. They were so fun with all the gazillion attachments. Well, my husband got me one for Christmas a couple years ago and do you know how often we've used it? Like once.  I was super excited when I opened it, and then realized I had no idea what to do with it. Lesson learned, don't get blindly infatuated without thinking through multiple projects you could actually do with whatever you are looking at!
What basic tools do you reach for again and again?