In my March goals post, I shared my plan to whip my refrigerator into shape. I'm happy to report that I met this goal and my fridge is organized! I even went above & beyond and shared the entire kitchen this week. It didn't feel right showing you INSIDE the fridge when I hadn't done a full kitchen tour before.
Speaking of before, here is what the fridge used to look like. I waited to do this project until right before grocery day. That minimized the amount of food sitting out & made it less overwhelming. Just make sure to plan for all the things you normally have on hand!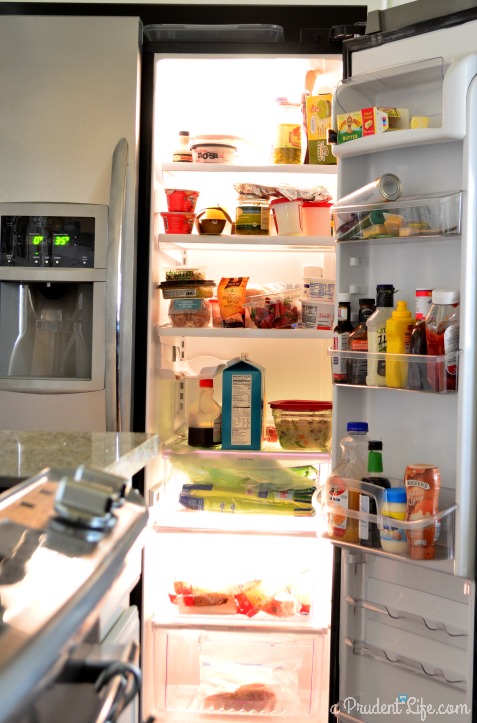 My first step for this project was actually clearing the counters so I had room to organize. Next I emptied EVERYTHING out, including the shelves and drawers so I could give them a good cleaning. When I replaced the shelves, I also adjusted the height of them to best fit our needs.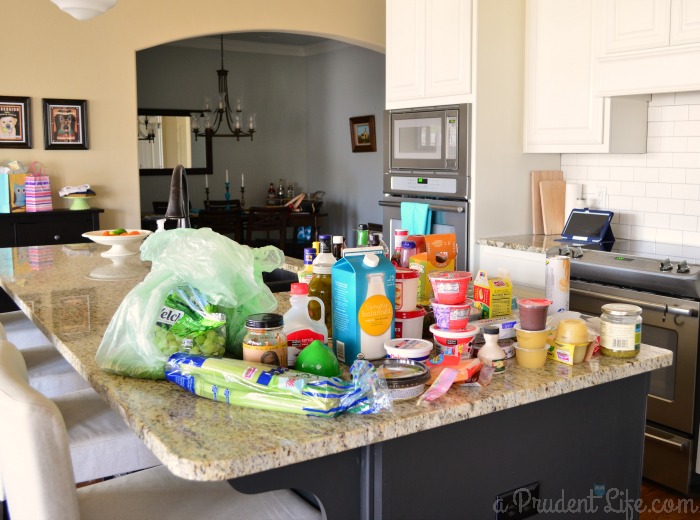 Like my other organizing posts, I started looking for bins to use a few weeks before I was ready to start. Have you seen how much the special clear refrigerator bins cost??? Not so budget friendly! I'd rather save on this project so I can splurge in other areas.
I found some almost clear containers on clearance at Target for $3.81. I bought three of them, plus a few Dollar Spot bins and one gray basket I had on hand. Total out of pocket cost was only $13.50!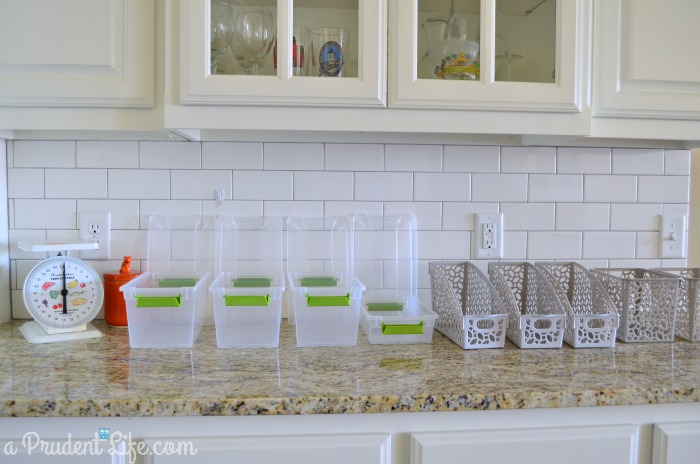 When I emptied all the food, I put in on one counter. Then I started categorizing it into bins that I had laid out on a separate counter. I knew I wanted a shredded cheese container because we always accidentally end up with multiple open packages. Before, you could find the cheese on a shelf, in a drawer, or even in the door. It was madness! 🙂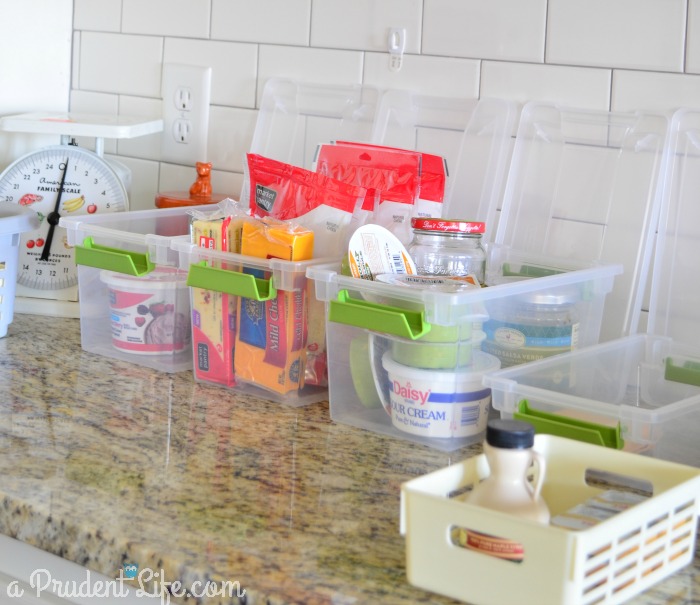 The grouping I didn't originally plan on, but that I'm most excited about is our Mexicano container! Mexican is our go to food several times a week and now it's really easy to grab the whole bucket at once. We've got salsa, jalapenos, sour cream, & guacamole all together! I LOVE making fresh guac & salsa, but we always have some on hand for quick weeknight dinners or lunches.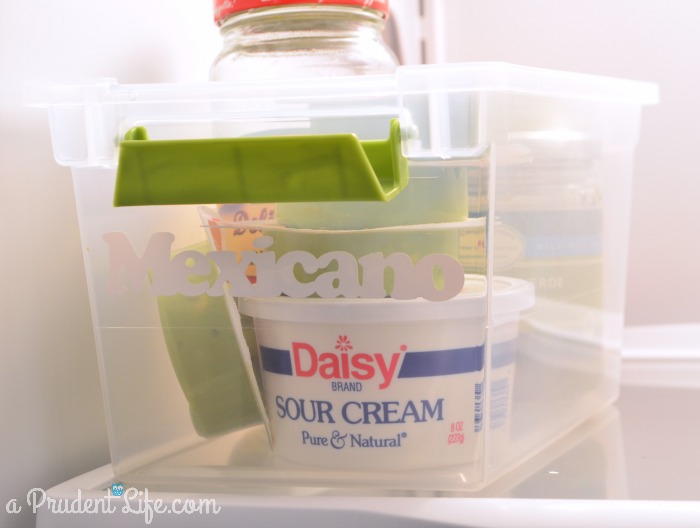 When I had everything sorted, I loaded the fridge back up and walked away for awhile. This helped the refrigerator get everything back to temp and gave me time to make sure I was happy with the new system.
After a couple hours, I opened the fridge and was giddy that it was all neat and clean. The final step was creating labels so the system is clear for everyone. I used my Silhouette Portrait
* and some white vinyl to make labels, but you could also use mailing labels in a regular printer or even a sharpie.
Everyone's categories will be a little different, but I ended up with these sections:
Mexicano
Snacky
Cheesy
Dairy (Yogurt & Cream Cheese)
Meaty
Fruity
Veggie
Buttery
Bakery
Leftovers – I actually reserved the entire top shelf just for leftovers. Now if there is something up there, I know we need to eat it soon. Before leftovers were shoved in, ended up behind other things, and got forgotten.  You can't see this shelf in the pictures (it was empty), but I can't wait to use it!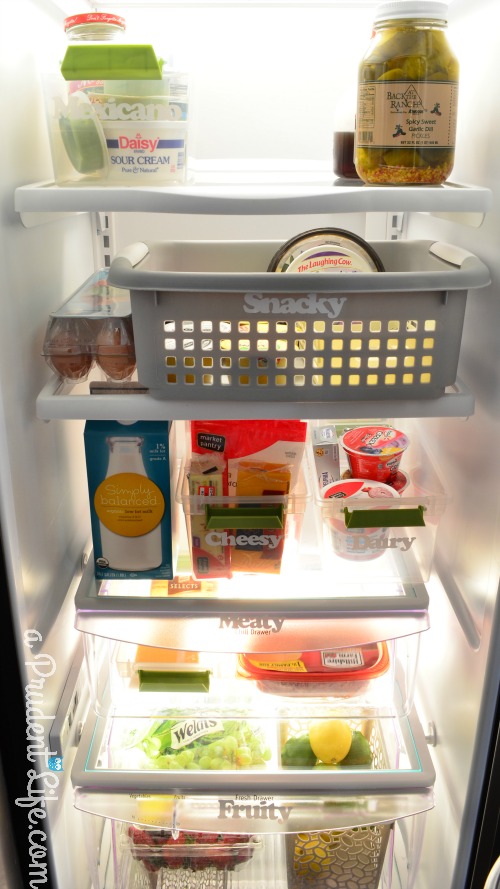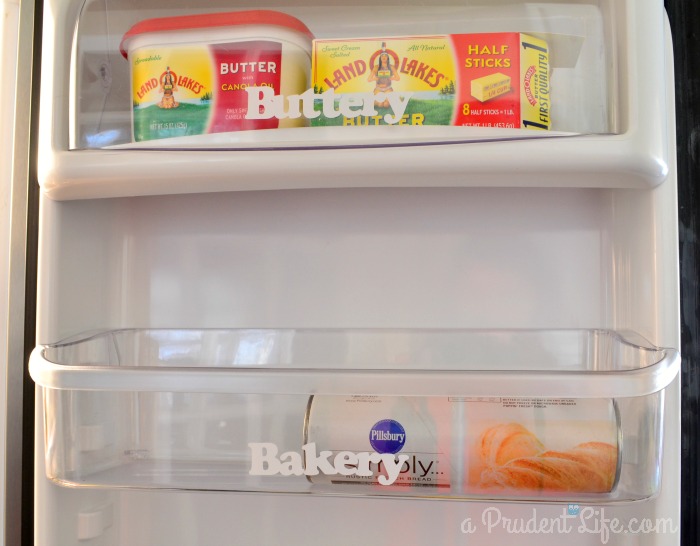 Here's a "map" of where I put everything.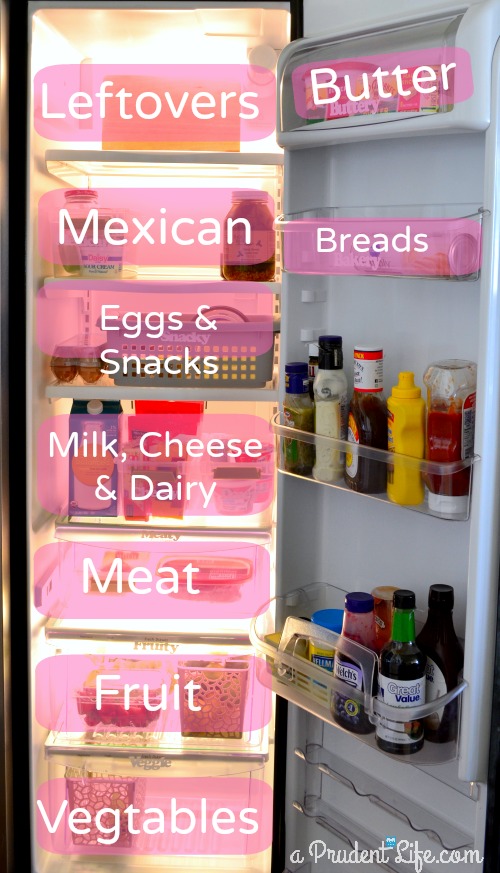 And a few more pictures….
I LOVE my new citrus bin in the fruit drawer!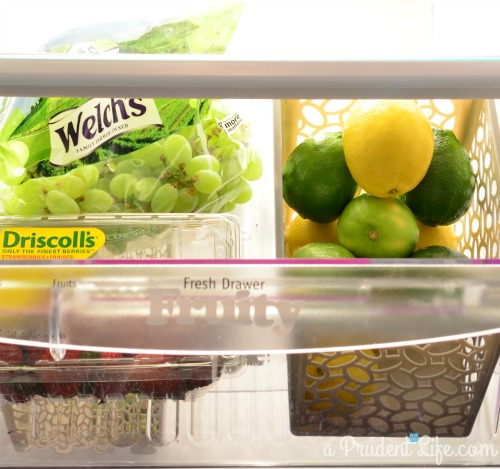 How great is it that all the easy grab snack items are in one place? I think when I separate fruits & veggies into snack baggies, they will go in this bin as well.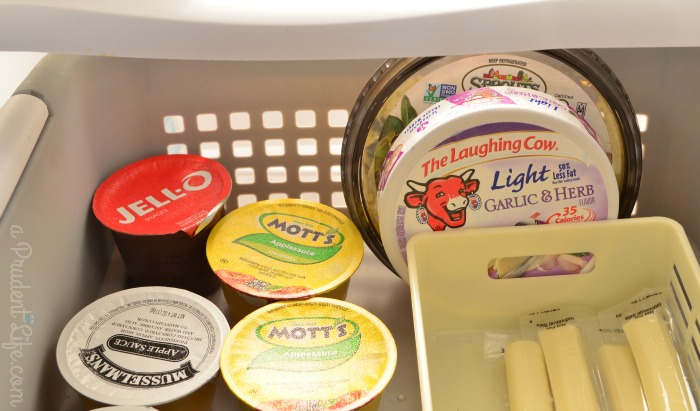 I love that each drawer now has a specific "job".  Before everything was all commingled in the worst way! I did make an exception and put the sandwich cheese in the meat drawer. It makes more sense to be with the lunch meat than up in shredded cheese land.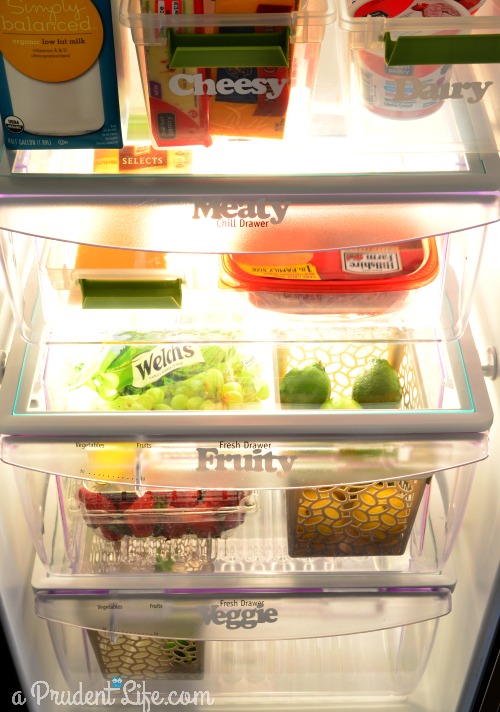 Next up, you can see how I organized the rest of the kitchen to make cooking and entertaining a bit easier!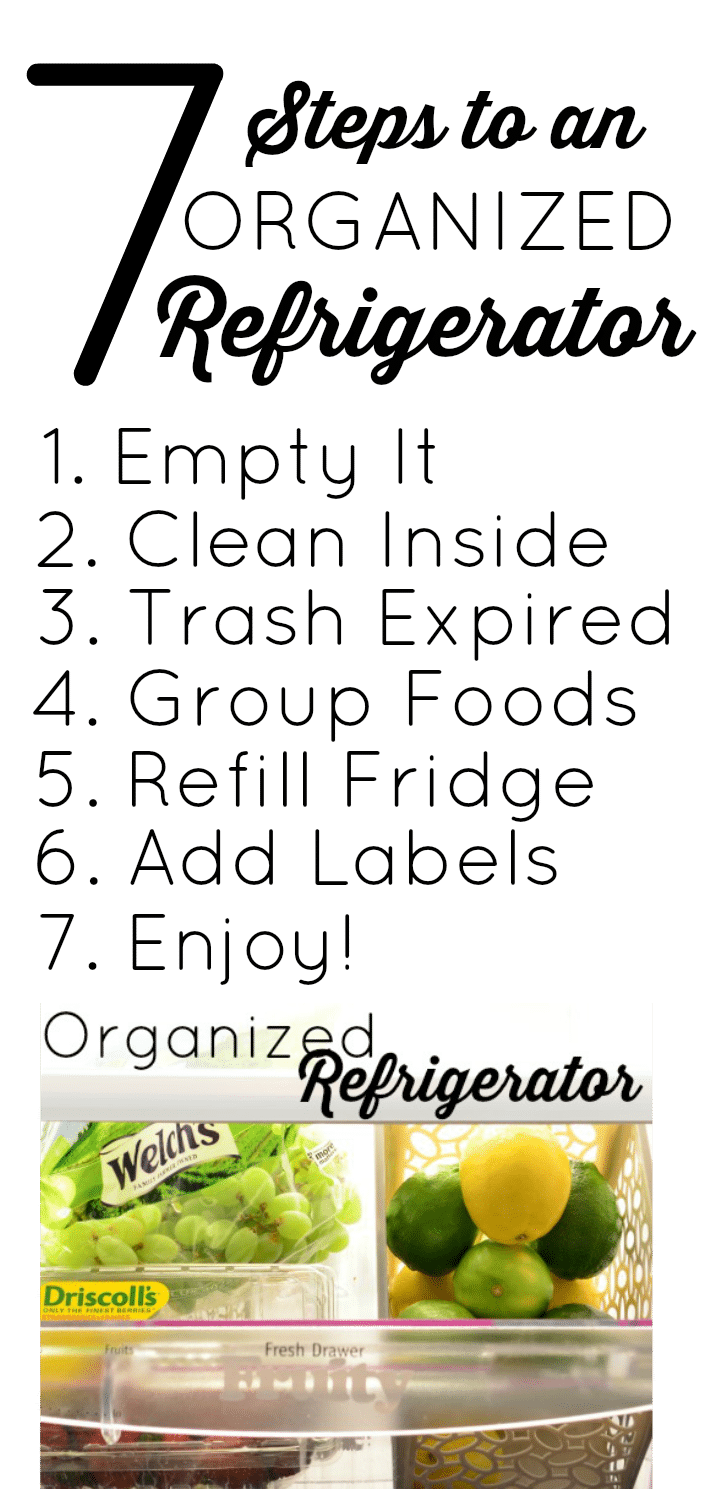 This process was actually very fast – probably 30 minutes of hands on time. I can't wait to see how much time and money we save because we know what we have and where it is!
*Affiliate Disclosure: Please note that when you click links to other websites and buy items, I may receive a small commission. Using affiliate links to show you the products I use helps me offset the cost of running the blog.  The products used in this post were all purchased by me.