I'm sure you've noticed in all my nautical posts, but I'm trying to add pops of navy throughout the house. On one of my ribbon buying rampages at Hobby Lobby, I found an amazing navy and white roll and couldn't wait to incorporate it somewhere in the living room.
Luckily I didn't have to wait long. I had some wooden boxes on hand from my favorite area of my favorite store – the Target clearance section! It was the perfect size to hold the TV remotes in the living room, but the glossy blue top wasn't quite right for us.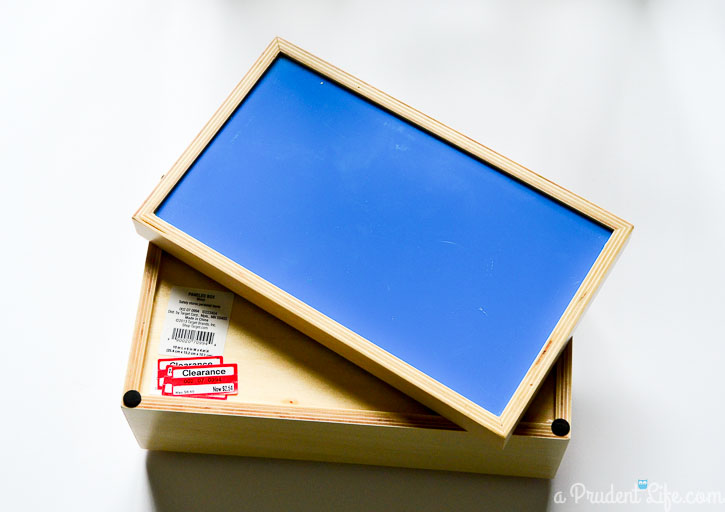 To make the box fit our decor, I decided to add a woven top using my new ribbon! Step one was cutting ribbon pieces to fit vertically & horizontally on the top. I placed all the horizontal pieces on the top and glued the end of every other piece to the top with super glue. Next I wove the first vertical piece in and out and glued it to the box as well.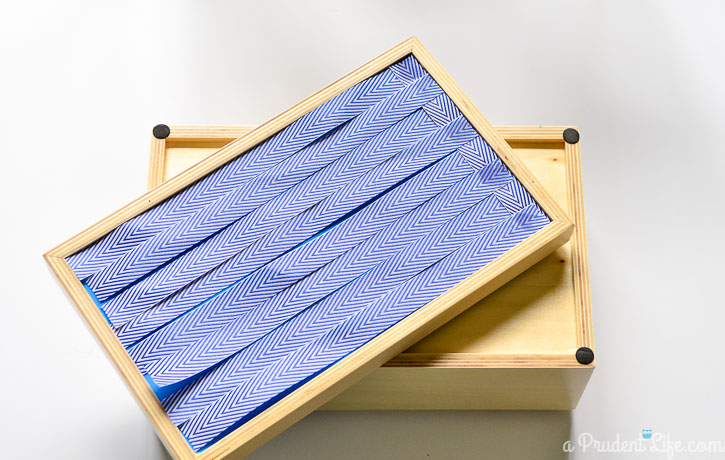 To add the remaining rows, I pulled every other horizontal row back so I could glue down the next vertical piece. When it was glued, I switched the rows that were pulled back and added the next vertical row.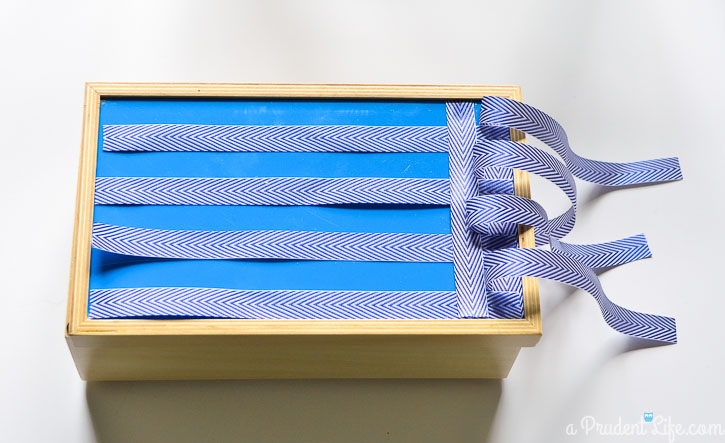 The pattern was repeated until the entire top was covered. When I was done, it looked great in the living room!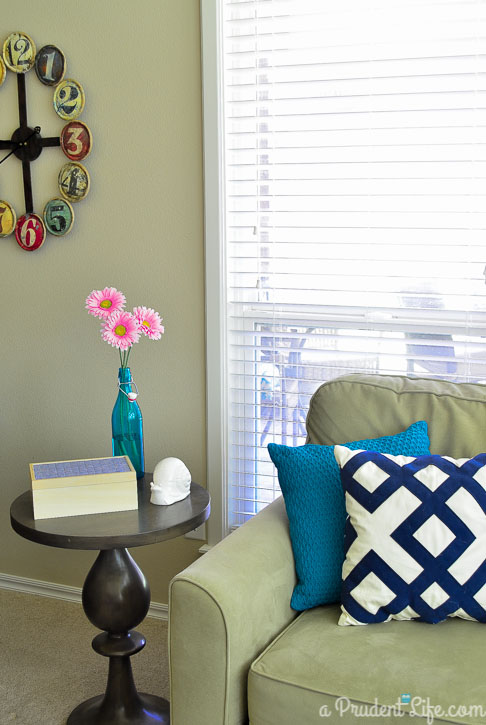 Here's a close up!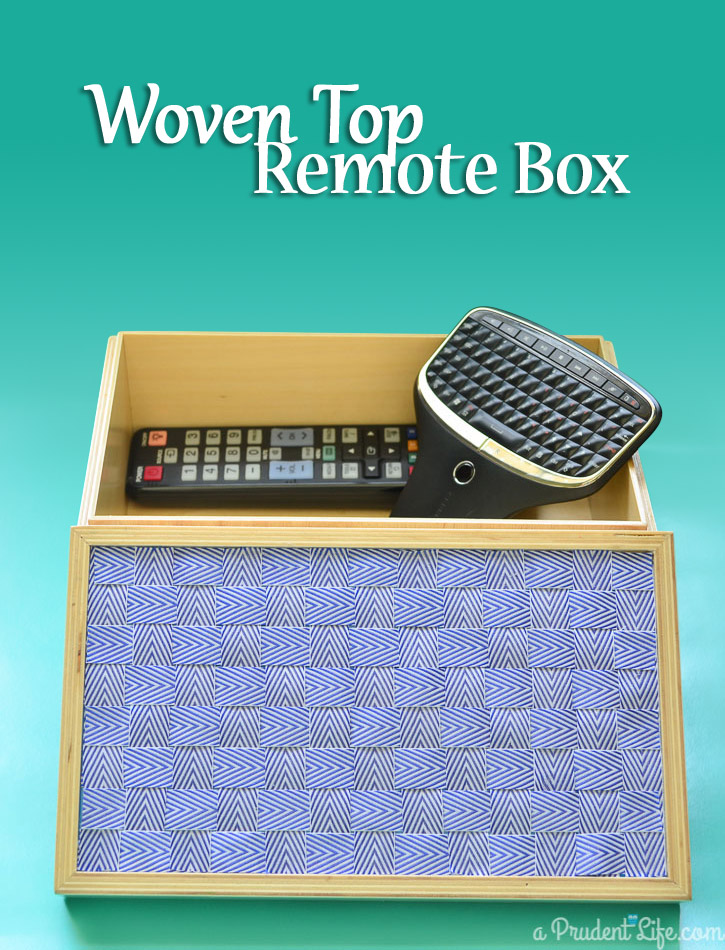 This wasn't the only clearance box I made over this week. I shared my other makeover at My Crafty Spot today. Click on the before photo below to see how I upcycled the green box into a blingy jewelry box. It is quite a transformation!