The process of buying furniture can be stressful for anyone – you're spending a chunk of money, trying to create a stylish home you love, and ideally are making a puchase that you'll use for many years to come.
The challenge is amplified when you have space limitations. Your selection may be limited and each piece plays a larger role in the function and design of your room.
I put together a guide for selecting furniture for small spaces over on apartments.com today. But, really, the guide is applicable for anyone looking for furniture.
In fact, I'm on the hunt for the perfect piece to implement one of the tips in my one living room. In the section on adding storage, I mention using an accent cabinet in the living room instead of a traditional endtable. Kathy used a very similar tip in her small space storage post last week, and we didn't know each other than written them. Clearly, it a brilliant idea!
I've been looking for the perfect cabinet to use between our couch and leather chair. The green table was never intended to stay in the living room, and it's time for it to move on to a new home.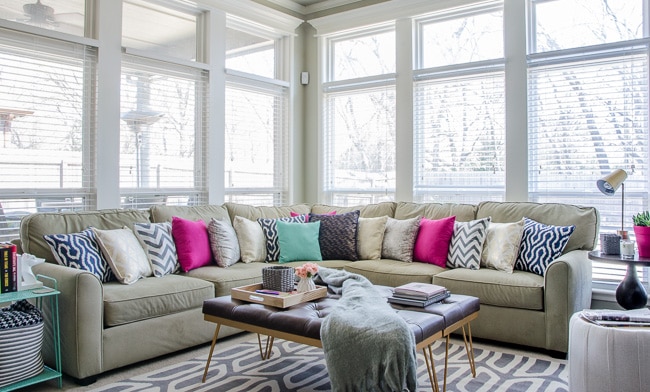 My top contender so far is this metal cabinet from Cost Plus World Market. I heard their 30% off sale is coming up soon, so I'm holding out for that. In the mean time, I've been looking at other options all around town to make sure I've done my research before the sale starts.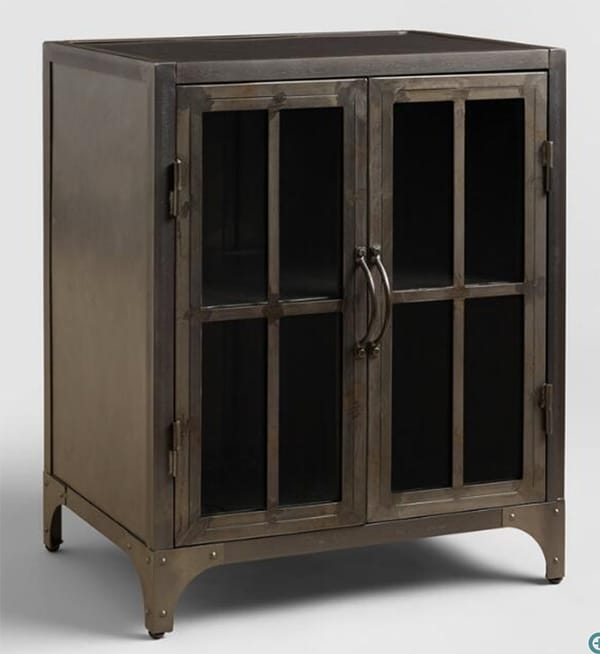 To see the rest of my small space furniture tips, make sure you check on the whole article on apartments.com.

In 2013, Melissa founded Polished Habitat to share her passion for intersecting style and function to make everyday life more beautiful and less stressful.

She does this by sharing easy home organization tips, home decor tutorials, and creative ideas to help readers think outside the box, no matter their budget.

Her work has been featured in print in Better Homes & Gardens and Room to Create Magazine, and online by HGTV, House Beautiful, Buzzfeed, & more.

In 2018 & 2019, Melissa was named as a Style Maker by Better Homes & Gardens. In 2019, Polished Habitat was shortlisted for the Amara Blog Awards Best Interior Styling Blog - International.

Latest posts by Melissa George (see all)