TOTALLY SMITTEN WITH: The acrylic makeup organizer that now lives on my closet vanity. I spotted it on Amazon during the One Room Challenge, but it didn't make the budget cut. Then I realized it was something I could put on my Christmas list. My mom-in-law ordered it for me, and I was SO excited when I opened it. When I went to find the link for you guys, it alerted me that the price just dropped to below $20. Woo hoo! Order here: Makeup Organizer on Amazon (affiliate link).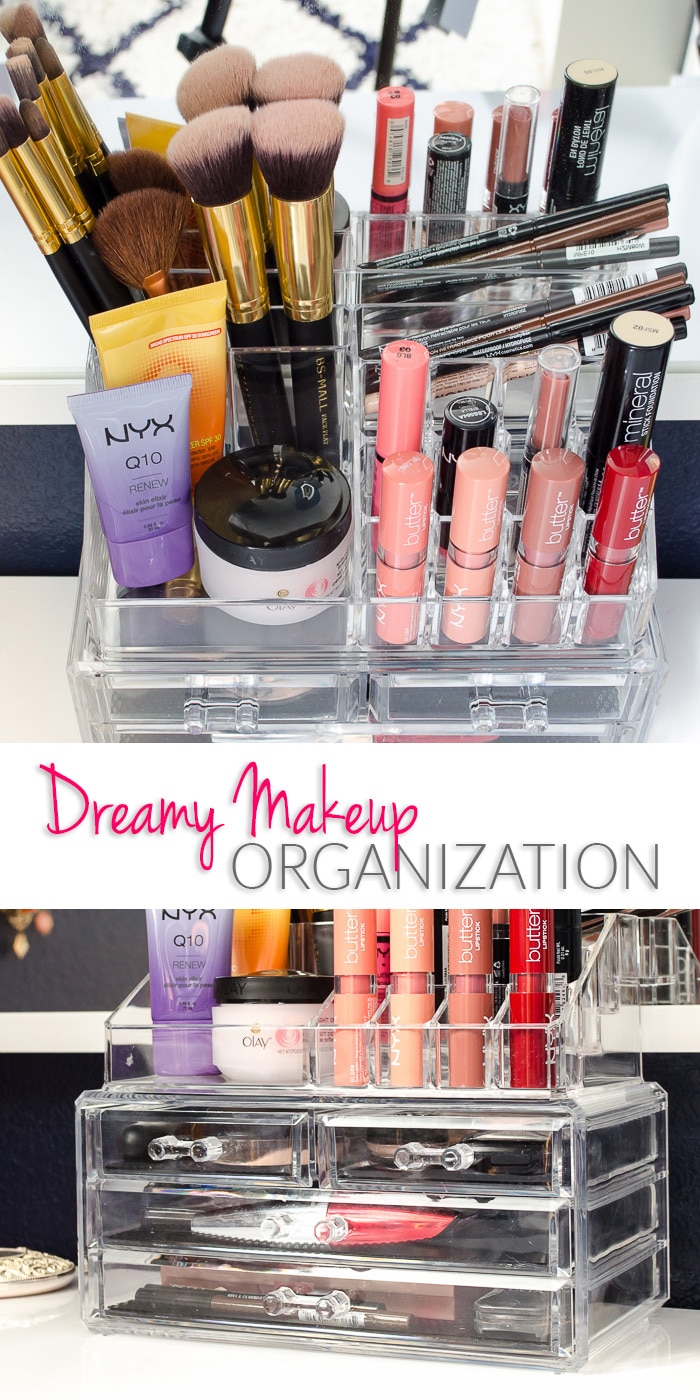 SPENDING TIME ON: Creator's Studio by Rust-Oleum My love of spray paint is well-documented, so when I heard that Rust-Oleum had launched a new community of DIYers, I had to check it out. I know a lot of you do projects around the house but don't have the time or desire to create a blog about them. The Creator's Studio is the place for your to share your ideas easily AND enter them in contests for sweet prizes.  I love that you don't need a blog to play along! I've got the inside scoop that they are launching a new challenge on Thursday, so hop over to register today.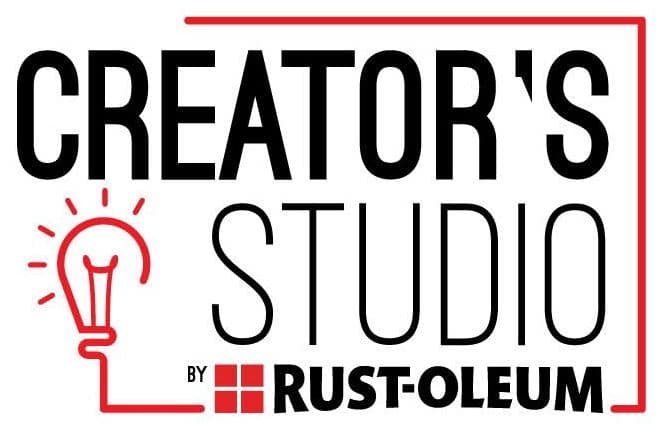 ADMIRING: All the Pretty Closets in the Friday Eye Candy Post at A Thoughtful Place and the new envy-inducing coat closet at Blue i Style
LISTENING TO: Hamilton Soundtrack  I'm totally in can't stop, won't stop mode with the soundtrack to Hamilton.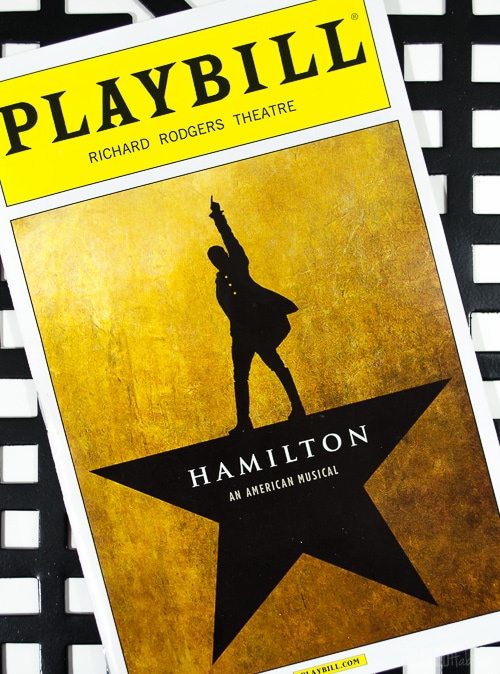 We were lucky enough to see this genius show by Lin-Manuel Miranda on Broadway last August right after it opened. One of the repeating lines throughout the soundtrack is "I am NOT throwing away my shot" and I work at little harder every time I hear it. Fair warning, there are some explicit lyrics, so it's a grown-ups only kind of history lesson. Alexander Hamilton had some….unsavory ways to spend his time between penning most of the Federalist papers.
EATING: Blue Apron! We're a bit obsessed around here because we have tried SO many recipes we'd never pick out of a cookbook. It's not the cheapest or fastest way to cook, but having unique fresh ingredients delivered makes it worth it for us. Since the recipes are free online for anyone, I thought it would be fun to share what we think about them.
This week we had a White Pizza with Baked Eggs & Arugula-Brussel Sprout Salad that was DELICIOUS despite us over cooking the egg. We'd make this one again, in fact, we probably will because it was like the egg issued a challenge.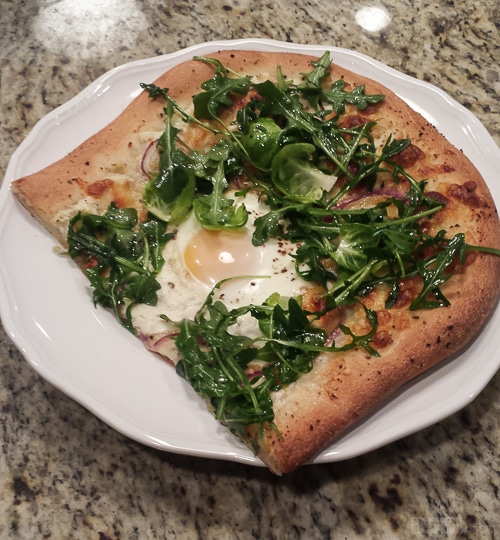 The next night, it was this Chicken Meatball and Creamy Polenta dish, but we had a total (and very rare for a Blue Apron dish) fail with the polenta. We're blaming the stove. BUT, not all was lost! We had a steamer bag of brown rice, so I microwaved that to use instead of the polenta and the whole thing turned out surprisingly well. Literally, we tasted it and looked at each other in complete surprise.
That's what's been happening behind the scenes at the Polished Habitat house, what are you smitten with this week?