A couple of years ago, we switched from using a spice cabinet to storing spices in a kitchen drawer next to the stove. While having a spice drawer has been the perfect solution for us, I know it won't work in every kitchen space. I've seen some other spice storage ideas that provide easy access in a variety of kitchen configurations.
I gathered up a list of different spice organization ideas and hope you'll find one that is perfect for your kitchen!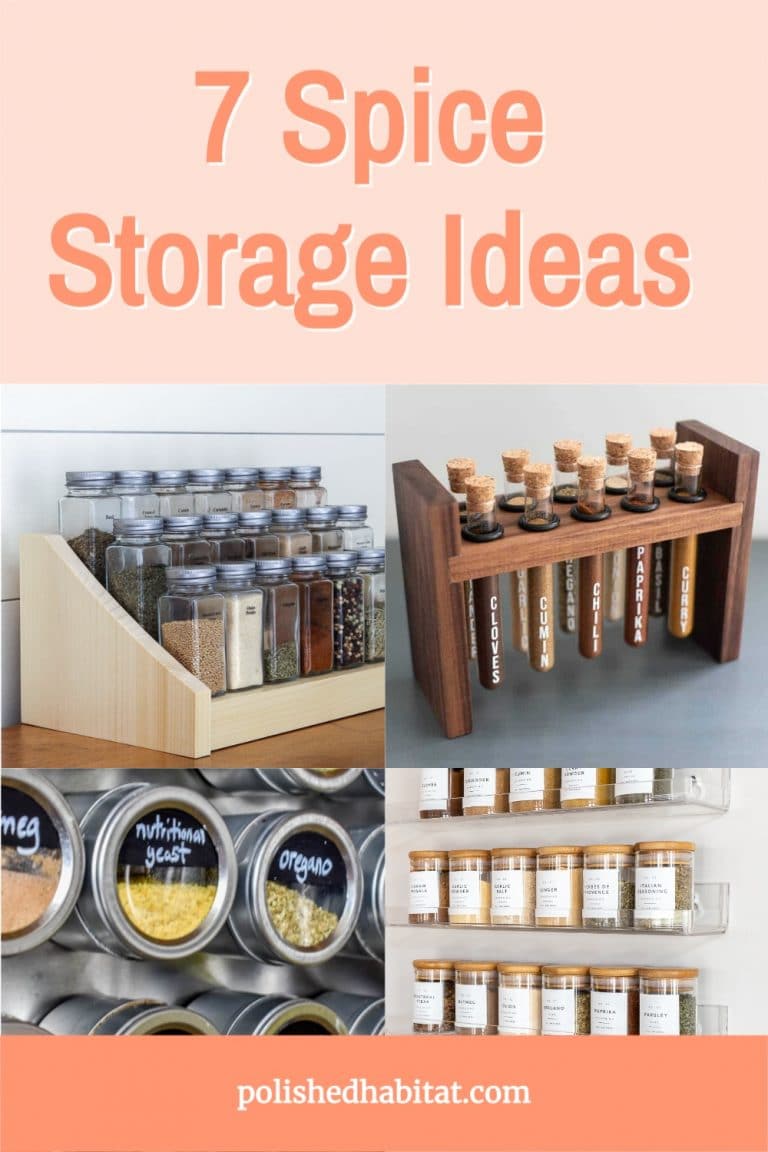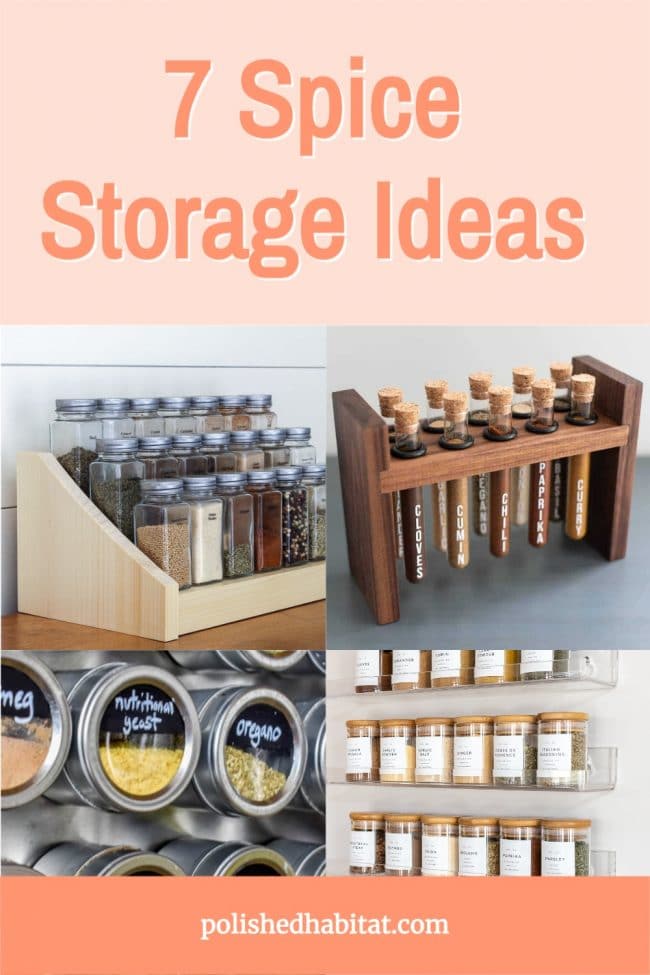 Before we get to the individual spice jar ideas, I wanted to share two other ways to organize other seasonings since they're also an important part of cooking.

First, we added a lazy susan on the countertop next to the stove for the items we use almost every time we cook, like salt, pepper, avocado oil, and olive oil. Using either a lazy susan or small tray instantly makes the random collection look more cohesive and intentional.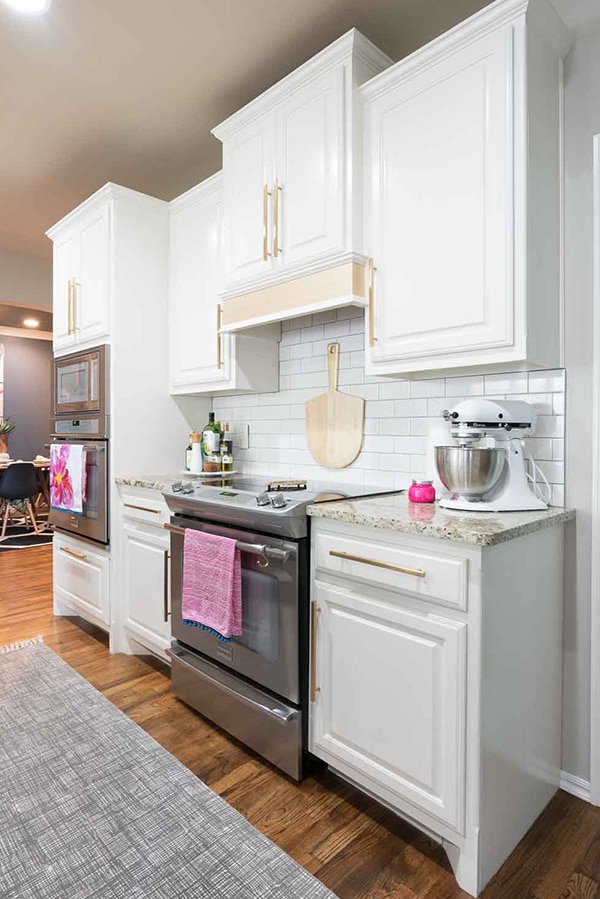 We also have a lot of extra seasoning blends, oils, bottles of vinegar, etc, because we love trying new things. All our single spices are in the drawer that you'll see when we get to the list of great ideas below, but sometimes people wonder what to do with other very important things, like Everything Bagel seasoning.

I added clear drawer organizers to the bottom two shelves of our upper cabinet. They're perfect for packets and smaller bottles, and function a bit like a drawer. I can pull each one forward and easily grab whatever is in the back.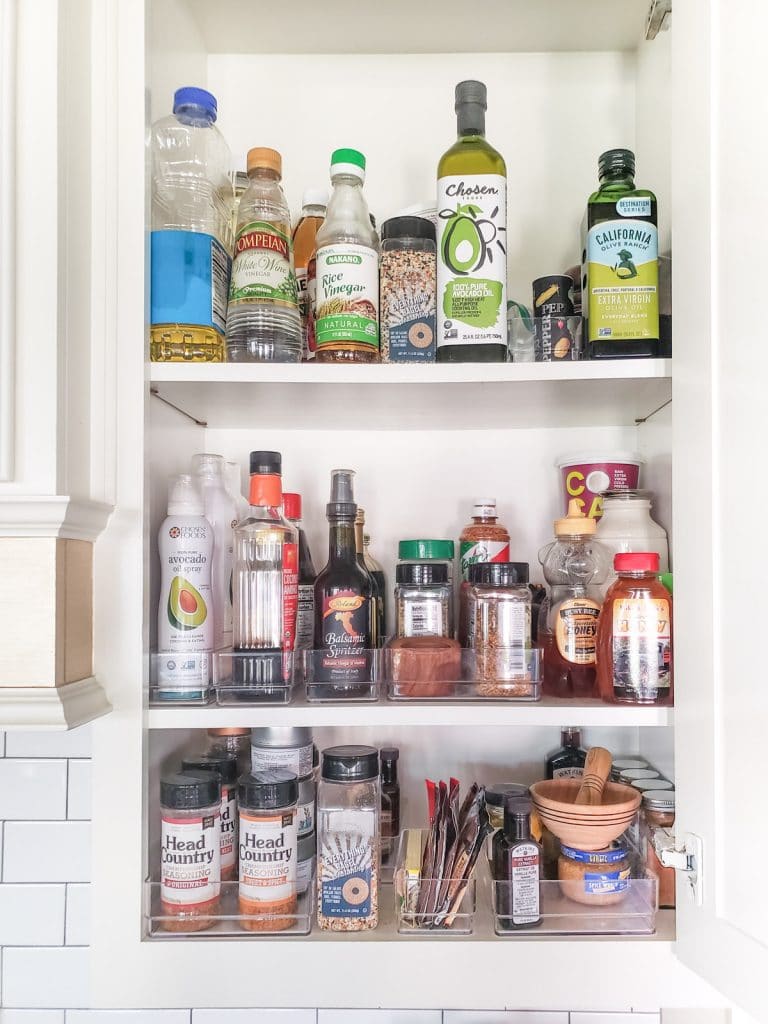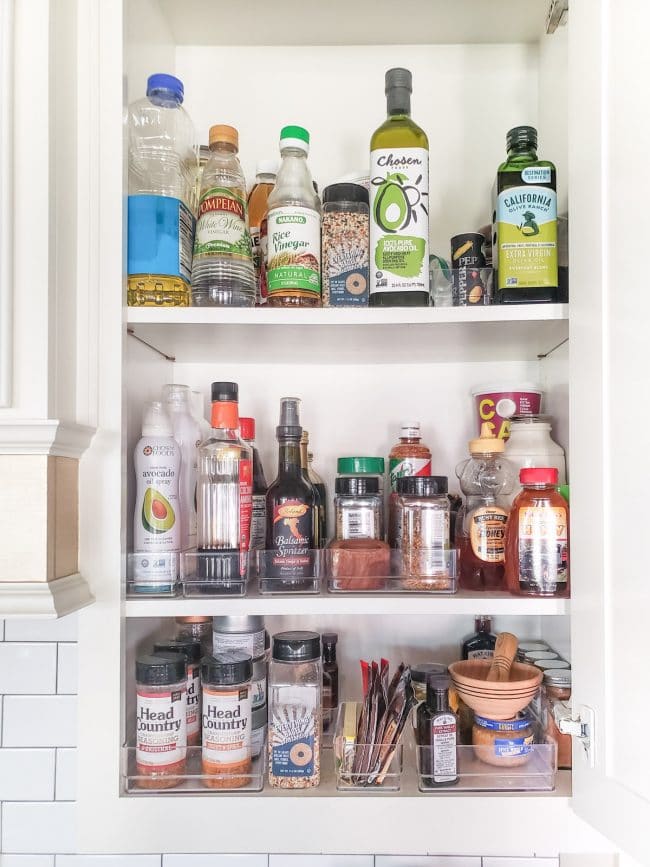 I hope one of these great ideas will be perfect for your kitchen and making cooking a bit easier!