As you may have noticed in my Art Deco Party Tub post, I've been really feeling the vintage vibe lately. I've always been intrigued by vintage drinks like the Sidecar, but had never tried one. Doing some research, I found a reference that made a comparison to a margarita and that was all I needed to know to be off and experimenting!
I found that there was no standard recipe for a Sidecar. They include brandy/cognac, Cointreau, and lemon juice in widely varying quantities. So, I was free to make up my own recipe! We sacrificed and tried a few different versions to find our favorite. Although, we were in agreement that no matter what quantity of each ingredient I used, the end result was DELICIOUS.
We landed on the recipe I'm sharing because it is still strong, but not as potent as some of the other versions. This was important because I wanted to be able to have more than one. 🙂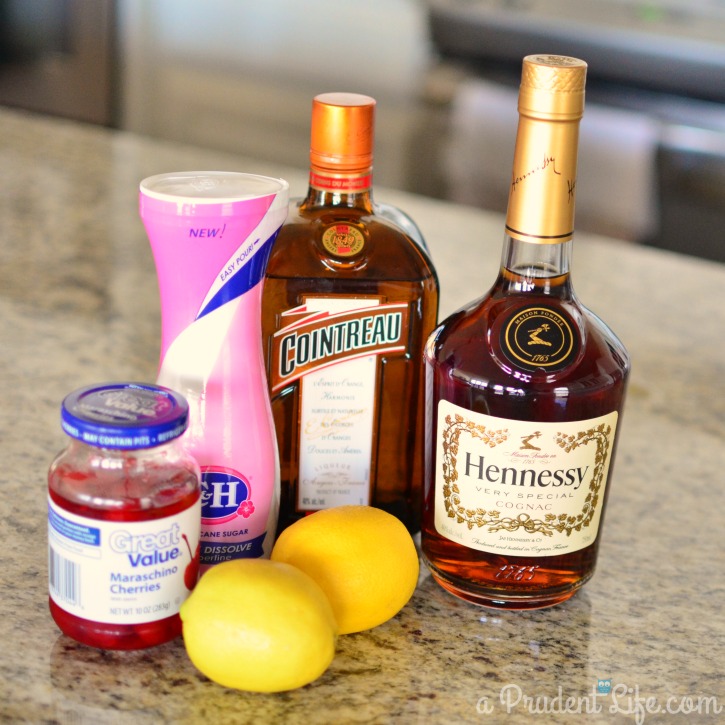 Before starting, I threw a couple glasses in the freezer to chill them. Having a frosty glass adds to the fun!
To begin making the Sidecar, I juiced some lemons. I found that each lemon provides between 1 – 1.5 ounces of juice. I've been buying big bags of lemons now that we are on a Sidecar kick! I'm sure they would be fine with bottled lemon juice as well, but I haven't tried it yet. Ignore the photo-bombing lime please!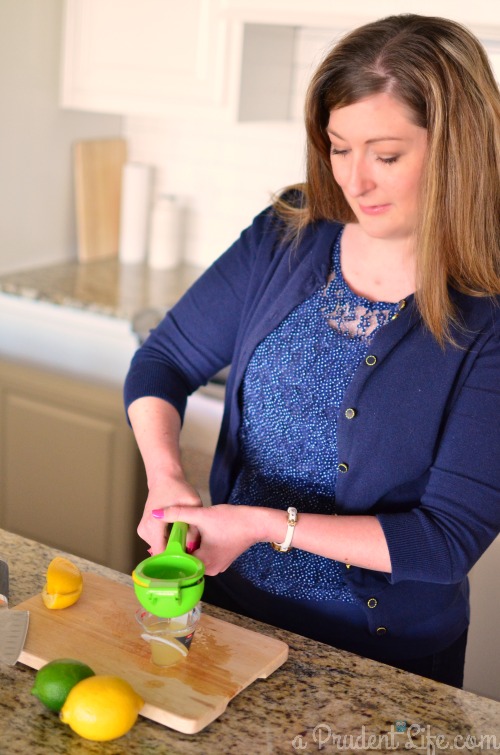 I made our drinks individually, so I started with 3 oz lemon juice DRAMATICALLY poured into a shaker full of ice.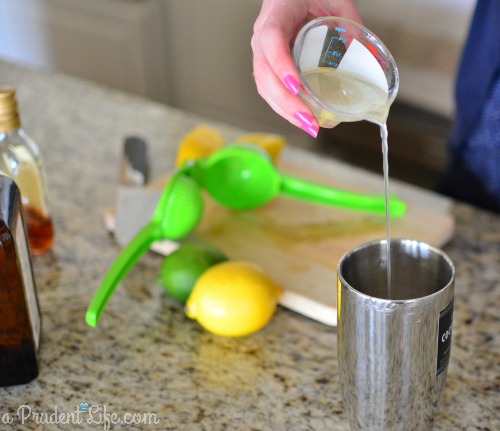 I read different recommendations on whether to use brandy or cognac (cognac is made from special grapes & required to be aged longer). We are totally new to the brandy/cognac game, so decided to trust the experts – you know, all the rappers. 🙂 I picked up some Hennessy VS! Actually, it was recommended on some legit websites talking about classic cocktails, but the fact that Snoop Dog is a fan was an entertaining bonus. I added 2 oz. to my shaker.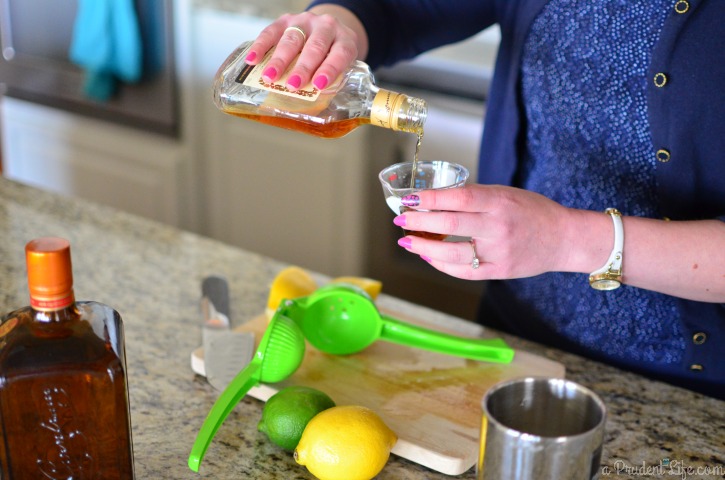 No research was needed for the next ingredient. Cointreau lives on the bar cart all the time for margaritas. I used 1 oz.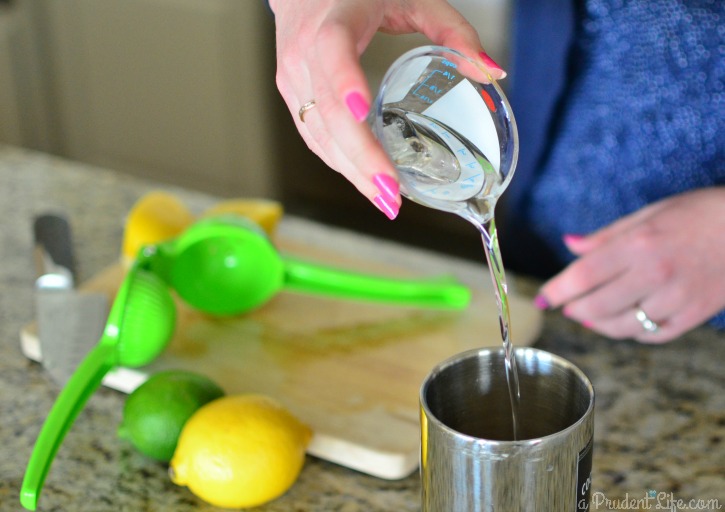 You can also add a splash of cherry juice at this point. We did the first time, and then forget the next time. It was still great without it, so we simplified and eliminated that step.
Then…
Shake it like a  Polaroid picture….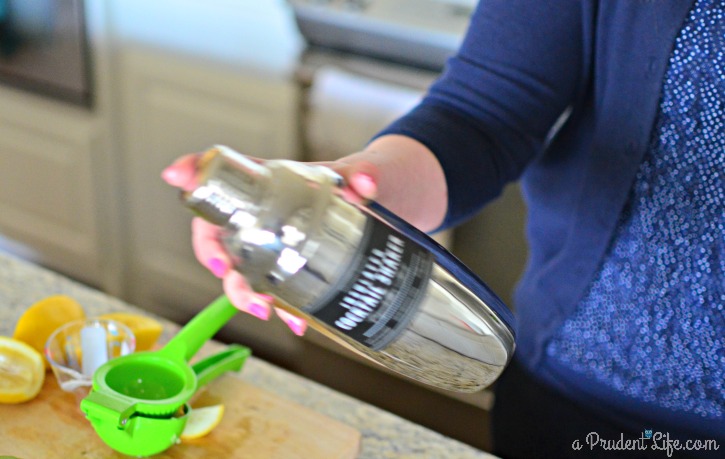 Almost done!
A sugar rimmed glass was the only constant in all the recipes I found, so it was a must. I grabbed a glass out of the freezer and ran a lemon wedge around the outside.
Then I twisted the glass in a thin layer of super-fine sugar. Bonus tip – plastic kid bowls from IKEA are the PERFECT size for rimming glasses.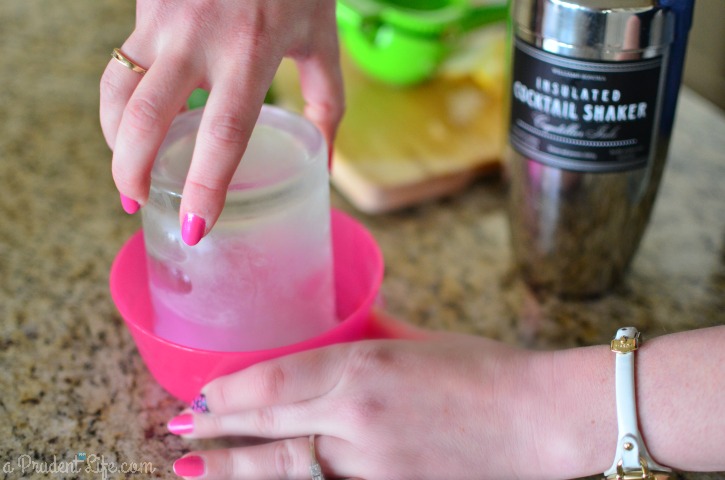 Once the glass was sugared, I filled it with ice, then with my cocktail. Yum!
At this point, take a sip and potentially add a small amount of sugar to taste. It's designed to be a sour drink, but depending on your lemons, you may need some sugar for balance.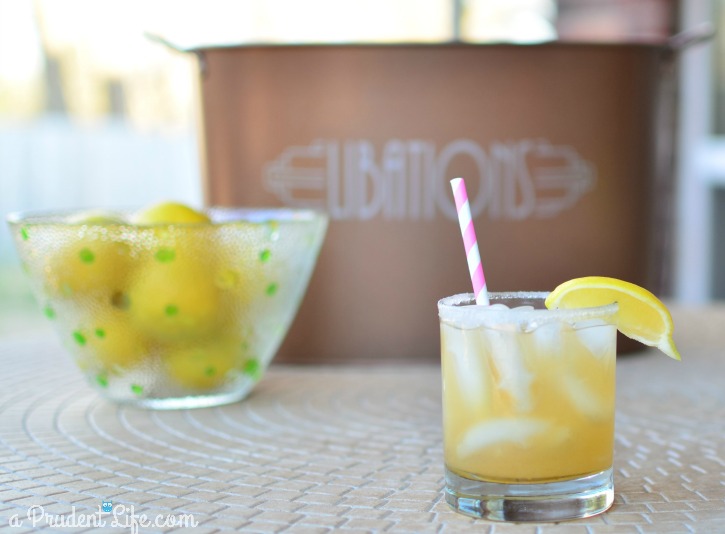 All those words and pictures boil down to this:
Not So Classic Sidecar Recipe
3 parts Fresh Lemon Juice
2 parts Hennessy VS (or other cognac)
1 part Cointreau
Superfine/Quick Dissolve sugar to taste