I have joined up with more than 30 AMAZING bloggers to tackle the challenge of creating a patriotic project or recipe without using the traditional red, white and blue color scheme! How fun is that?!
For my project, I started off with a brainstorm of things that were distinctly American. One of my favorites is the Statue of Liberty, so I picked her for this challenge.
I started off with a 10″ x 20″ board that I had the hardware store cut for me. If you just need a couple cuts, sometimes it is faster to have them do it than to drag out the tools! I hand sanded the edges to round them off, then added a few coats of watered down cream paint. My goal was to make sure the wood grain was still visible.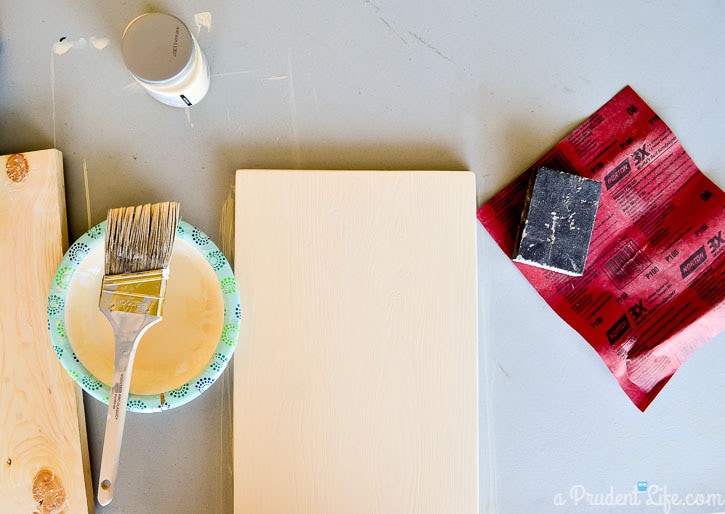 Next, I downloaded a Statue of Liberty image from the Silhouette store to use as a stencil. Once I had my image, my brilliant husband suggested that I add words or a quote to the background.
I played with a design in the Silhouette software and figured how to make the ending of the Pledge of Allegiance wrap around Lady Liberty! The font I used was AR Bonnie – the same one I used for my libations party bucket!
This project was the first time I've ever truly needed the larger Cameo model cutter instead of my Portrait. Because the Portrait can't cut 10″ wide, we had to piece the vinyl stencil together. It still worked, but took a LOT longer than it could have.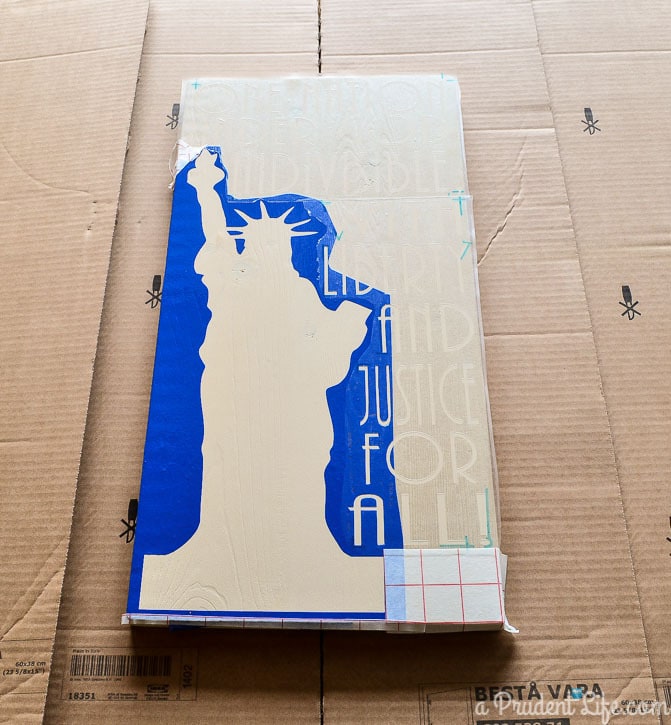 Once the stencil was secure, I used  RUST-OLEUM Universal Metallic spray paint in Flat Burnished Amber. To make sure all my lines stayed really crisp I did several VERY light coats. The trigger on the RUST-OLEUM Universal line makes it so easy to get even coverage in light coats.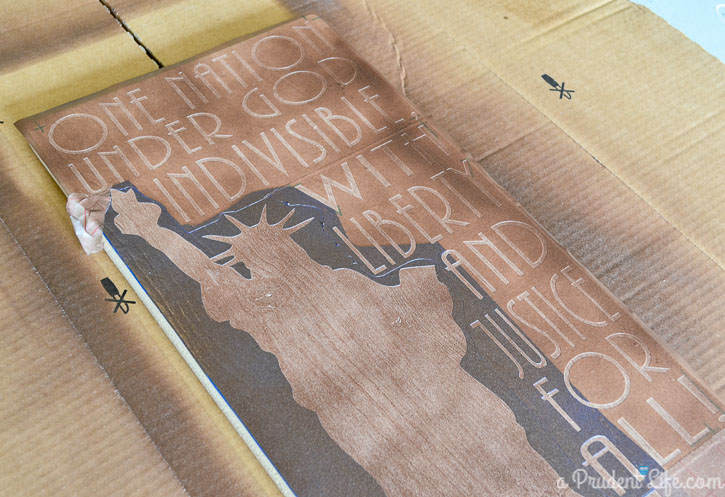 Once I got the coverage level I wanted, it was time to peel up the stencil. I only waited a few minutes after my last coat.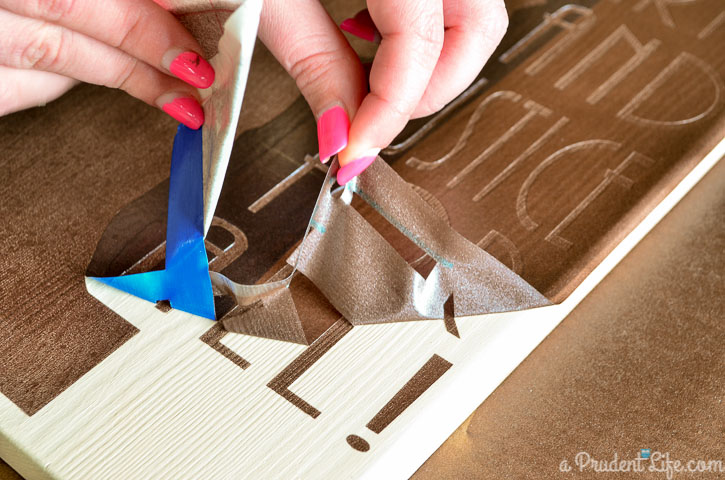 I was so relieved the borders were so clean! No touch ups needed!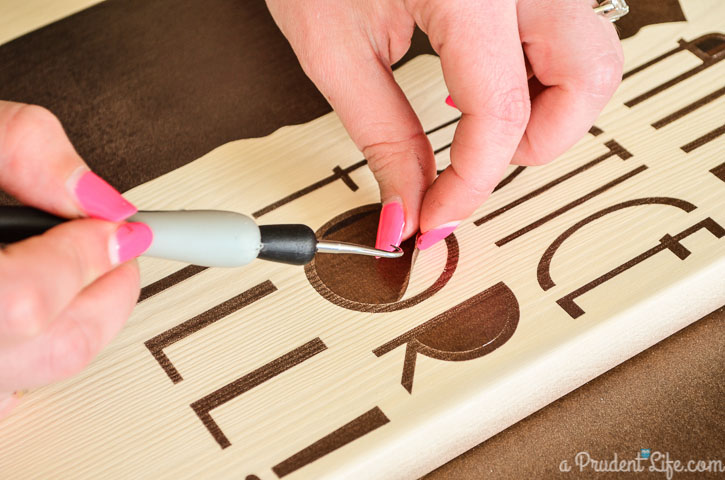 I couldn't be happier with the way this project turned out. And it just happens to look awesome in my new slightly mod dining room!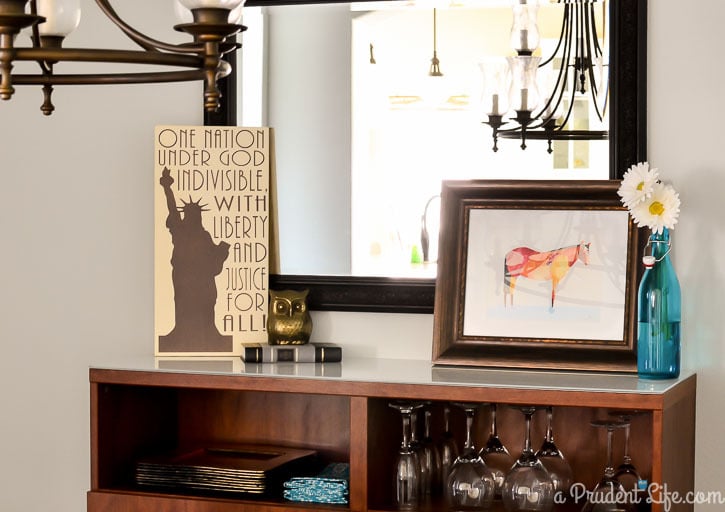 When I signed up for this NO red, white, or blue hop, I was pretty nervous. But now I am glad I accepted the challenge! It was a ton of fun and now I've got a piece of patriotic art that I could even leave displayed all year round.