I'm way overdue in sharing this 'project' with you because it's my MOST asked about piece of decor. It gives me great joy that something you can still buy for $2 (as of May 2017) always steals the show!
While I love a white kitchen, the area above our stove used to feel naked. Here's an old picture from right after we moved in.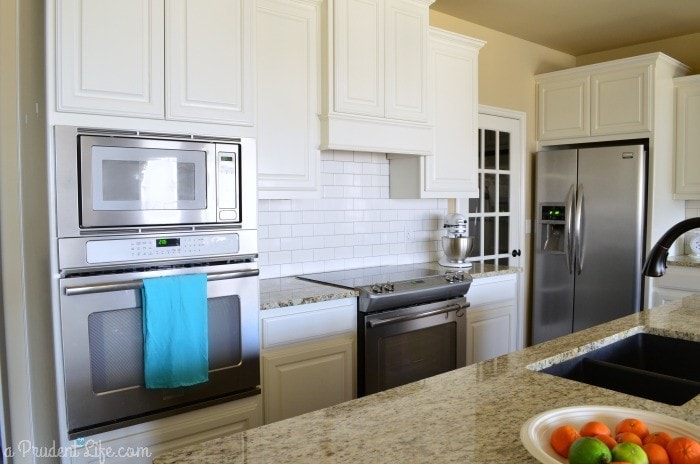 Replacing all the brand new tile wasn't going to happen, so I had to get creative. When I spotted a plastic placemat at Target a couple years ago, the angels started singing in my head and I had the perfect solution.
Isn't this better?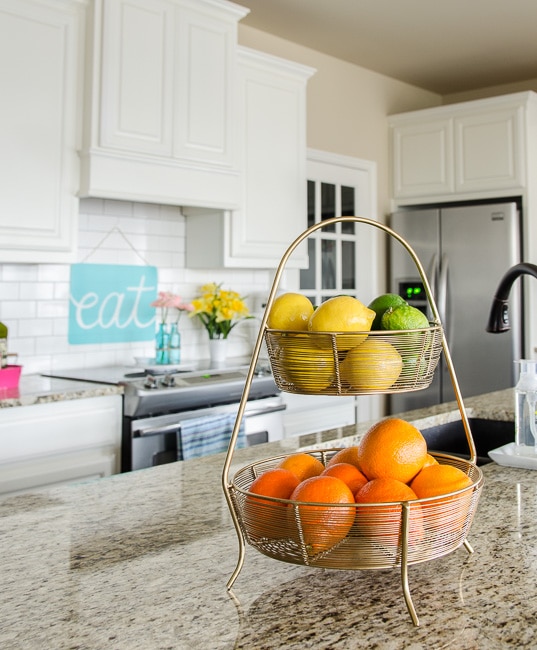 Target still sells the placemat! I snapped a photo in the store last week. You might as well buy the yum version too – it's perfect for fall and winter if you change out your accent colors!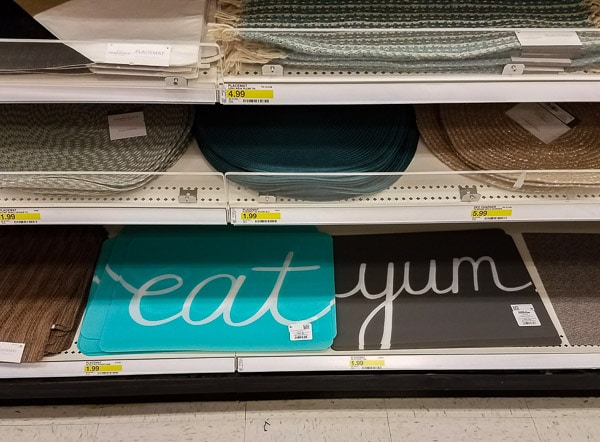 To turn the mat into what everyone thinks is a "sign", I got REAL fancy…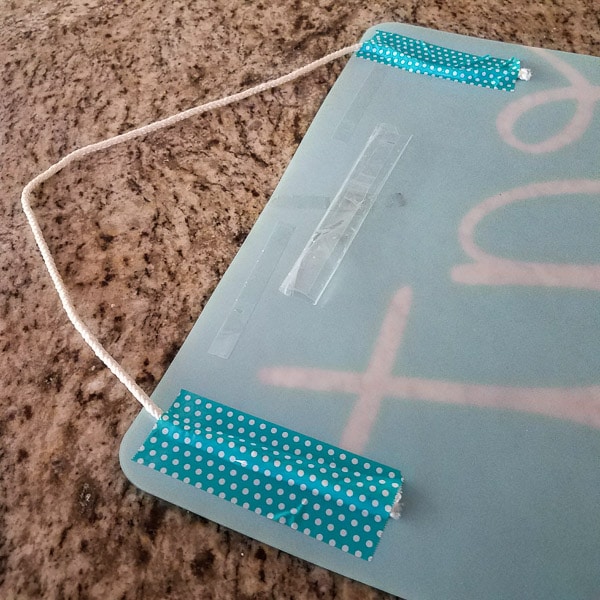 Yep, that's a scrap piece of rope from the garage and a bit of packing tape on the back. You'll also want to add some clear tape in the middle to keep your new sign from bowing out once you hang it.
To hang your new art, a small clear Command hook won't damage the tile and it's pretty inconspicuous.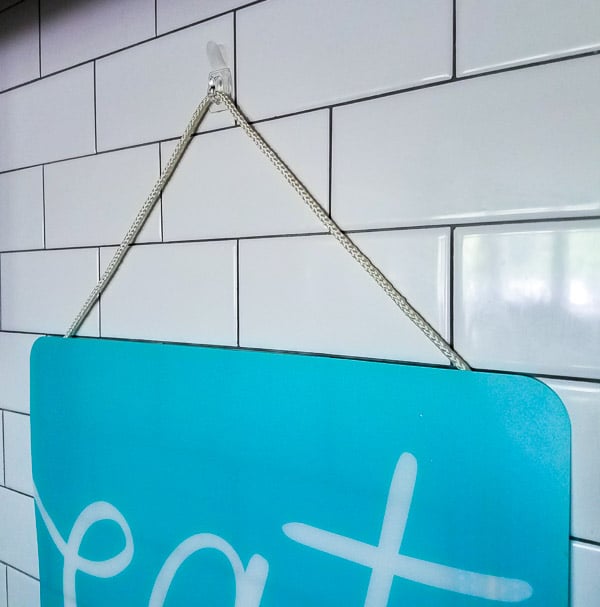 Can you believe how simple and cheap it was to dress up my tile? How's that for a Fast Fix!?!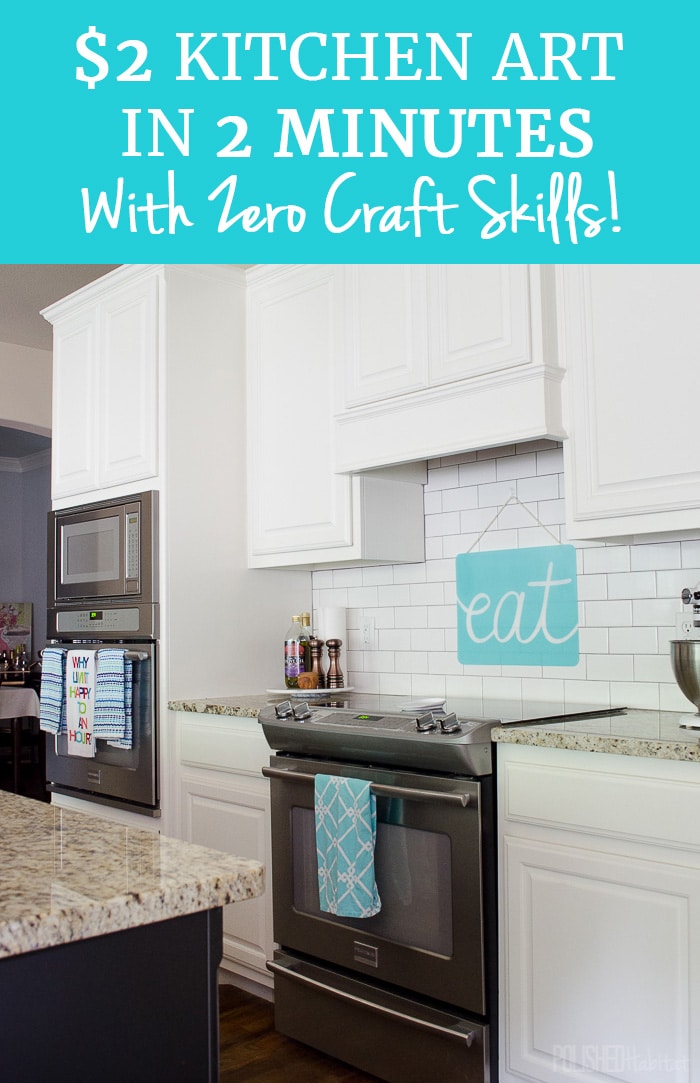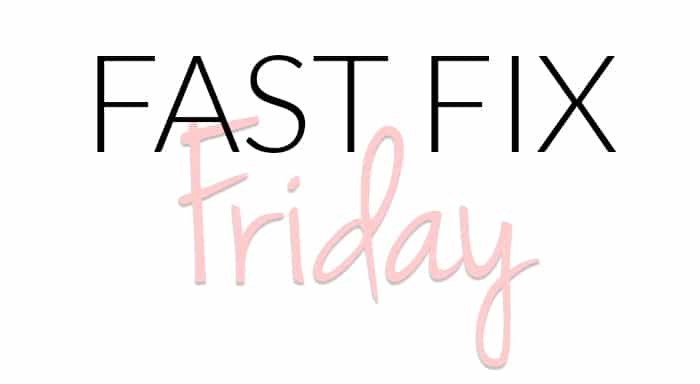 For more fast ideas, check out the first 2 editions of Fast Fix Friday.
#1 – Faux Plant Tips
#2 – Quick Garage Organizing Hacks

In 2013, Melissa founded Polished Habitat to share her passion for intersecting style and function to make everyday life more beautiful and less stressful.

She does this by sharing easy home organization tips, home decor tutorials, and creative ideas to help readers think outside the box, no matter their budget.

Her work has been featured in print in Better Homes & Gardens and Room to Create Magazine, and online by HGTV, House Beautiful, Buzzfeed, & more.

In 2018 & 2019, Melissa was named as a Style Maker by Better Homes & Gardens. In 2019, Polished Habitat was shortlisted for the Amara Blog Awards Best Interior Styling Blog - International.

Latest posts by Melissa George (see all)