Hi there! It's so nice to be visiting with you again. I hope you are having a wonderful day in your neck of the woods. We finally have warmer weather in Japan and I switched out my winter clothes for sundresses and shorts. Wahoo!
I so enjoyed sharing tips on how to hide eyesores in your rental a couple of months ago and today I'm excited to share the best steps for creating a chic and sophisticated home that your friends and family will swoon over.
How to Decorate Like an Adult
Tips for creating a well designed temporary space without spending a lot!
Most of my friends are military spouses like me and often ask for help when decorating their temporary place.
I often see matching sets of furniture, bland walls, and not much decor. They are usually overwhelmed with how to create a home that feels more permanent without going over their often limited budget (and managing kids and deployments!).
Here are the decorating ideas I suggest for them. These rental friendly tips are easy to do and work with limited time and budget.
Add a wall treatment's
Painting walls is a great way to add more personality to your rental. If painting is not in the cards, try temporary wallpaper or a quick geometric design with washi tape on just one wall for a focal point.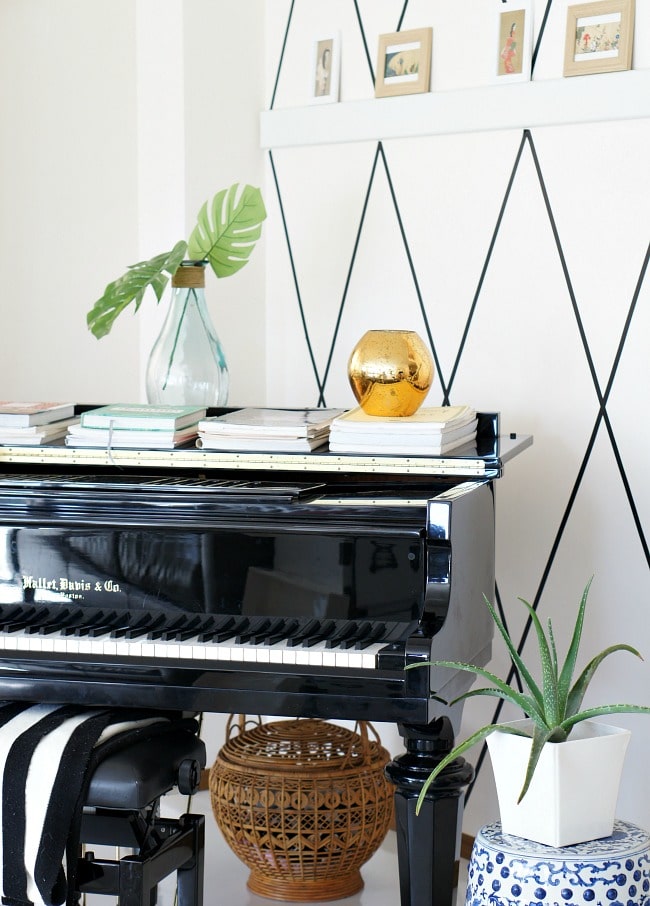 Add artwork
Opt for framing something that catches your fancy like a pretty patterned paper or book page instead of over-produced prints from big box stores.
You will have something unique and special without a high price tag. Shop thrift stores for original pieces of art like student paintings or unknown artists.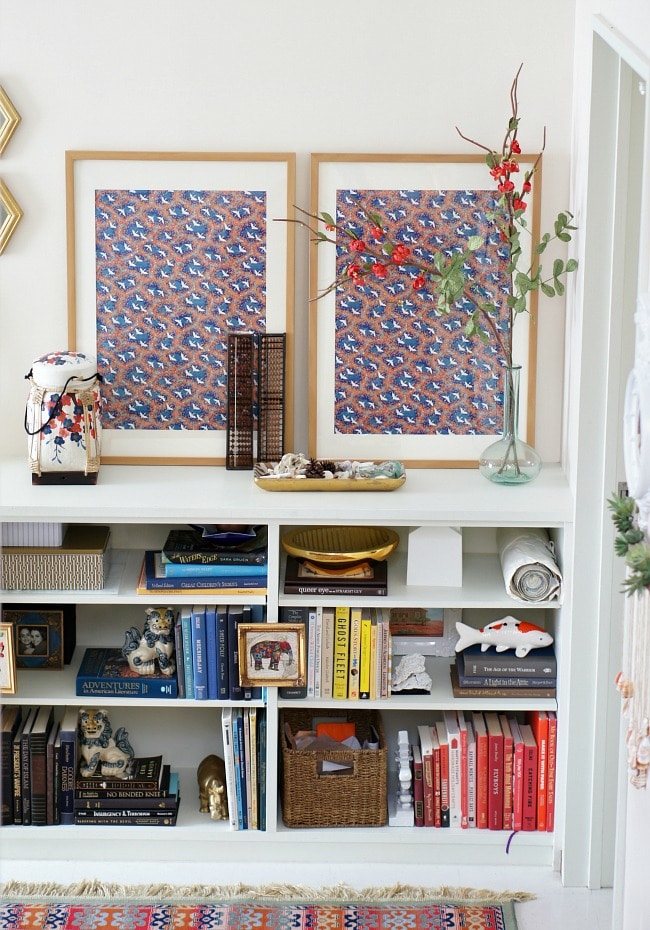 Use plants in your room
Plants are such a lovely addition to any space and make the room feel "lived" in.
Try a couple of easy to care for plants like aloe, snake plant, or peace lily. You can also mix real with faux to maximize your plant decor.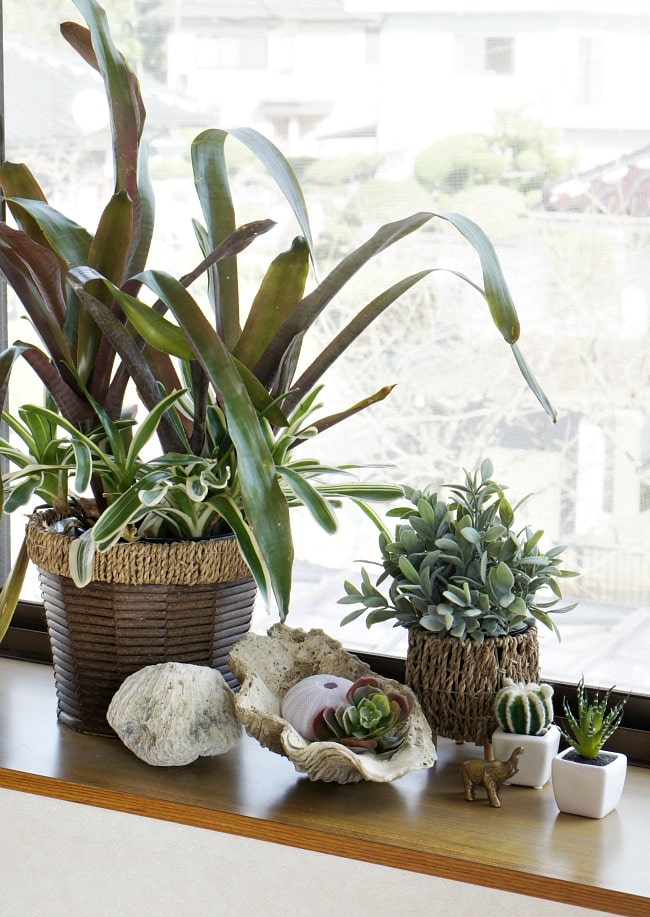 Don't forget rugs
Not only are rugs great for hiding ugly floors but they are flexible in defining spaces or zones.
With so many great resources for inexpensive rugs, it's hard to find a reason not to use them. Check out this post for everything you need to know about type, size, and placement for the perfect rug (with shopping guides!).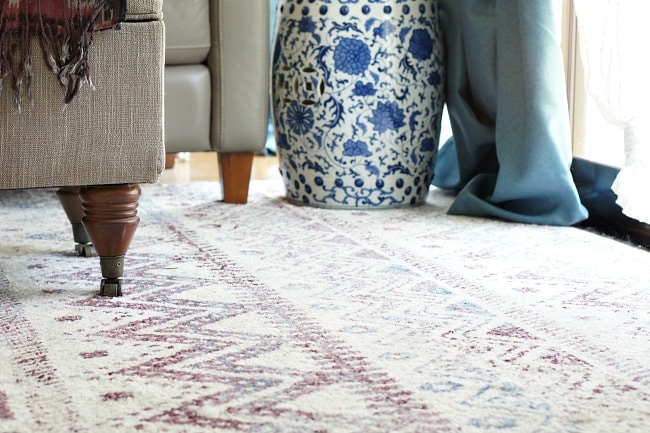 Hide cords under furniture and behind baskets
Rentals have a knack for outlets and cable covers being located in inconvenience spots.
Don't let that stop you from placing furniture in a functional arrangement or with good lighting. Just run those cords under furniture so they aren't showing, just be mindful to leave enough breathing room for any heat from the cord to escape.
Placing an attractive basket or plant in front of a mess of cables and cords is an easy fix too.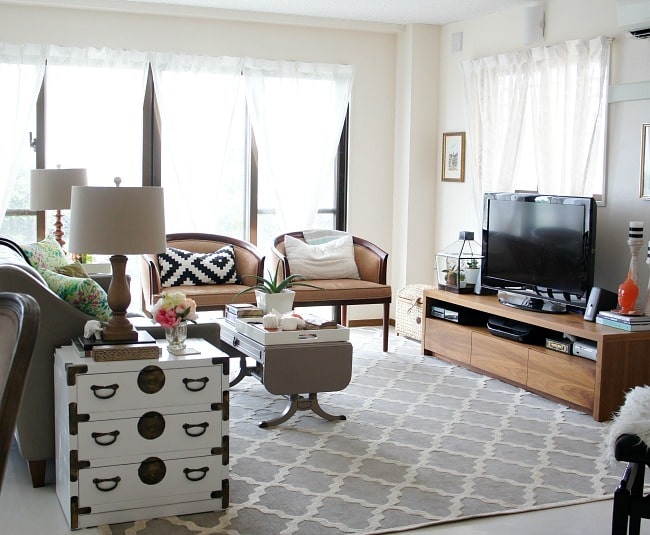 Mix accessories from different big name stores, thrift and antique stores
Mix high and low with your decor finds.
A brass figurine from the thrift store with cute candle holders from Target? Yes please.
I love corralling decor items with a tray, basket, or book for a well thought out design. Also using something tall, horizontal, and sculptural together is aesthetically pleasing.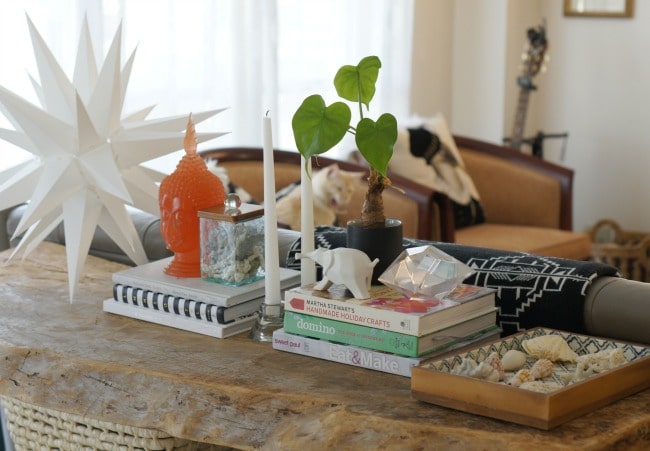 Cover your windows
Apart from painting walls, hanging curtains tall and wide are the easiest way to change a room and make it come together.
Just make sure the curtains are tall enough to reach 3-6 inches from the ceiling and at least brush the floor.
If it's easier and more practical to keep vertical blinds and window blinds that are already in your rental, use extended rod brackets to cover them. Otherwise remove the blinds and store them until you move.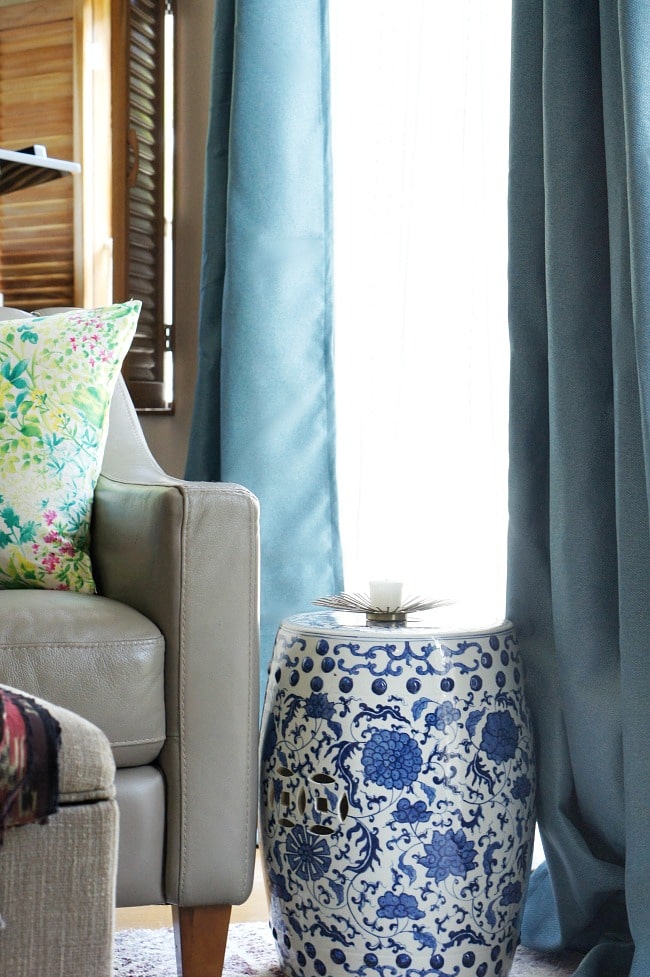 Switch out hardware and pulls
An easy solution for dressing up rental cabinetry is to swap out the cabinet pulls for some that suit your personality.
If you are really daring, add a pretty patterned contact paper or wallpaper to your cabinet fronts.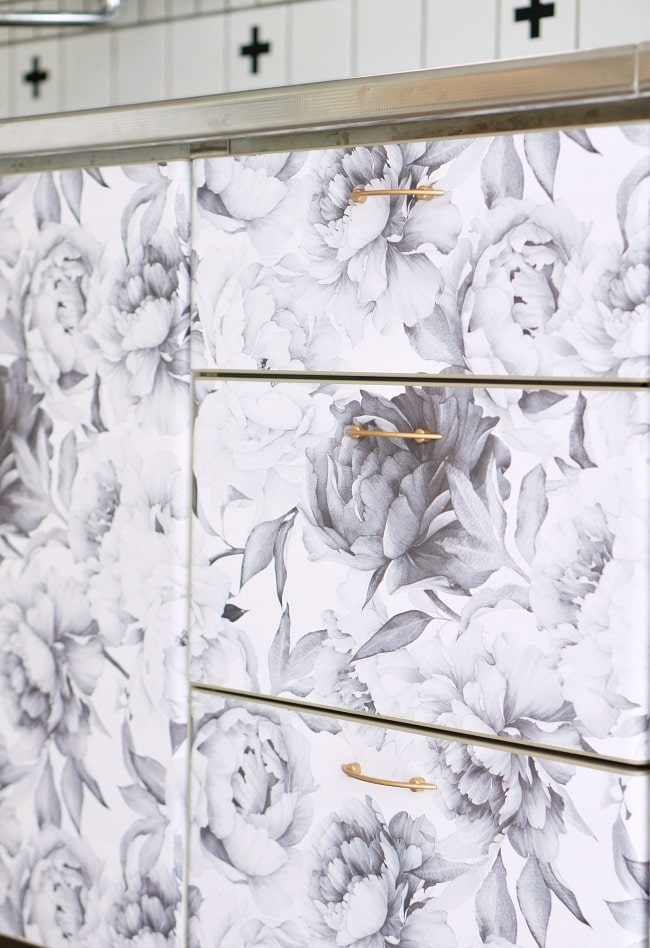 Swap furniture from rooms to break up sets
Switch up those bedroom, dining, or living room sets by swapping with different rooms or painting a different color.
White, taupes, and grays will look good with any wood stain when selecting a color. You will love how much more interest it creates in your room. Yay!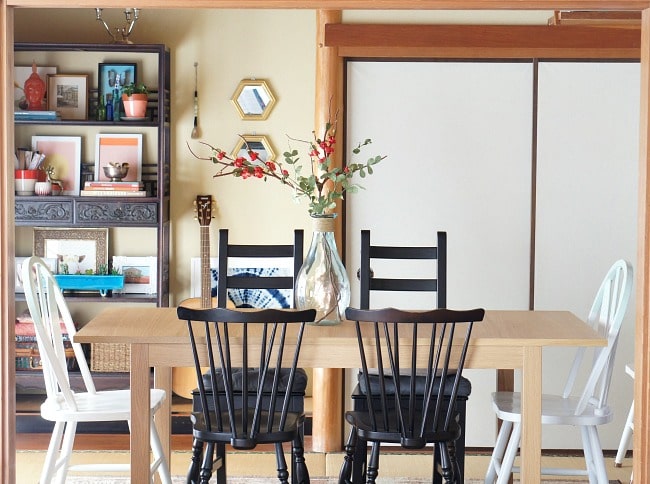 Utilize proper lighting
Lighting is often harsh and limited in rentals. Consider changing out overhead lights for inexpensive stylish ones.
If you find a high-end light fixture that you are in love with remember you can take it with you when you move! Add additional lighting with table and floor lamps in your living room and bedrooms.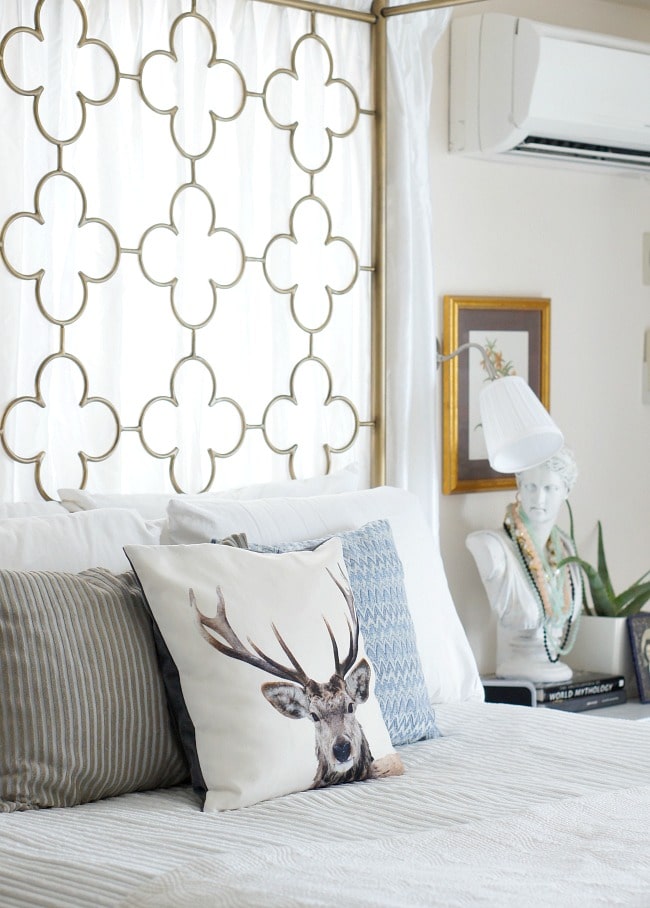 With these 10 decorating tips, you can turn any rental into a lovely haven to enjoy no matter how long you live there.
Have you tried any of them?