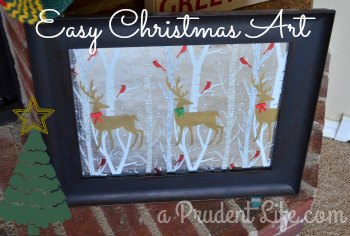 I just can't stop making new Christmas art. This one was crazy cheap for me – probably under $1! The only thing I bought was black craft paint, which I needed anyways.
It's a little embarrassing to admit that at some point, MANY years ago, I bought this ugly art to put on the wall. In my defense, I think it was when we were going crazy getting ready to sell House #1 and I needed wall filler. It seems I must have come to my senses and never hung it up, but I still moved it twice thinking I could use the frame for something.
The day has finally arrived!
Here's what it looked like before I started: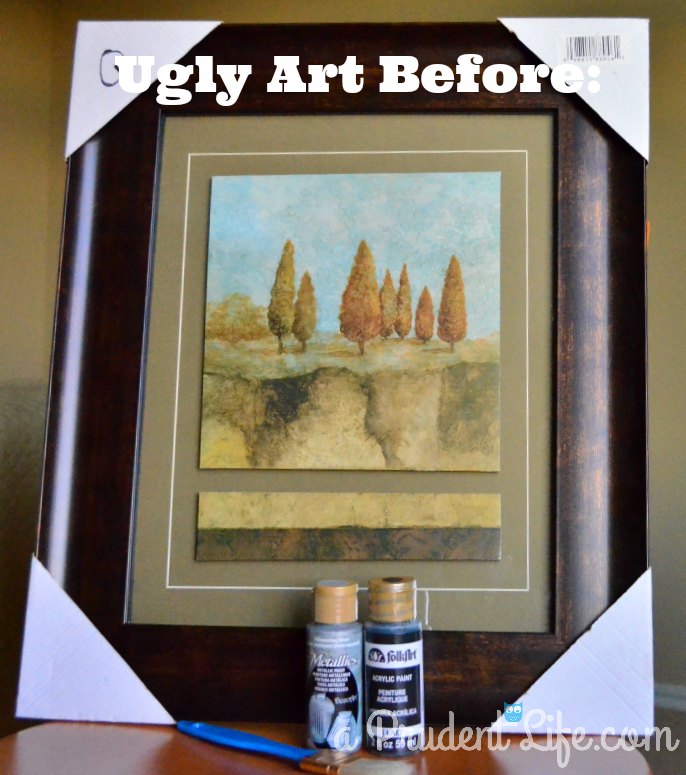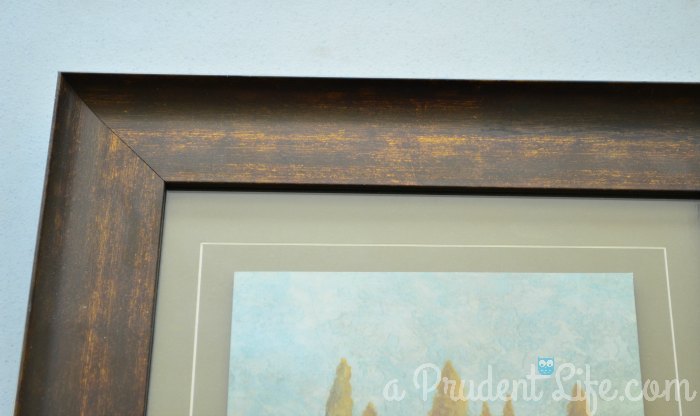 I needed the frame to be darker so it wouldn't distract from my reindeer. It was a quick fix using some black craft paint and an old brush. I combined the Wrought Iron with a deeper black to get an almost chalky finish. I didn't want a solid coat of paint, so I brushed most of the paint off before using it on the frame. I was careful to only brush in the direction of the existing "grain".
Here's what I used:
And here is a close up of the result: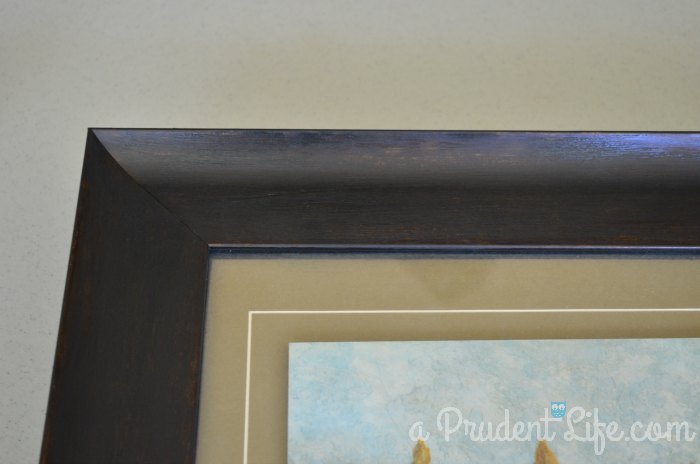 Now for the fun part! I decided to frame this beautiful wrapping paper.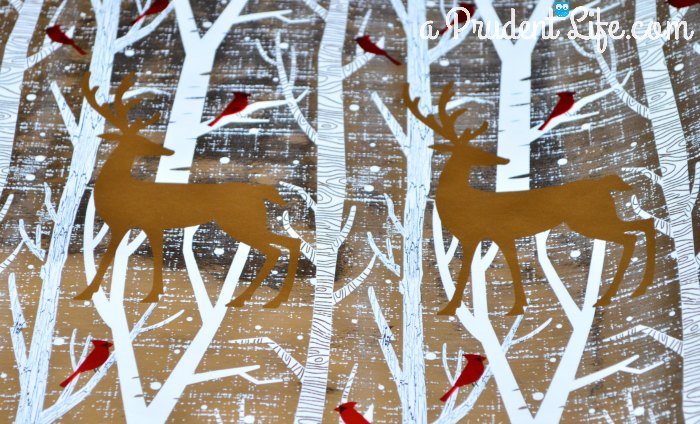 I used the ugly art to trace the perfect piece of paper – didn't want any accidental reindeer decapitations 🙂
Then I used double sided tape to attach the wrapping paper to cardboard so it wouldn't slide around in the frame.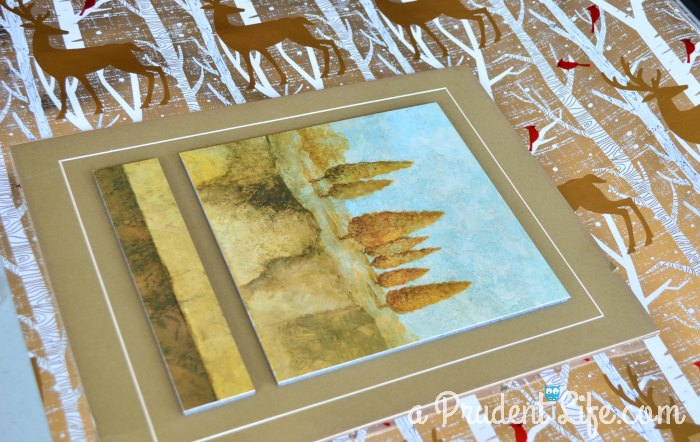 And then I had the best idea – I made all the reindeer their own little collars using the same bow technique I showed you in the gift tag post.
 SOOO adorable!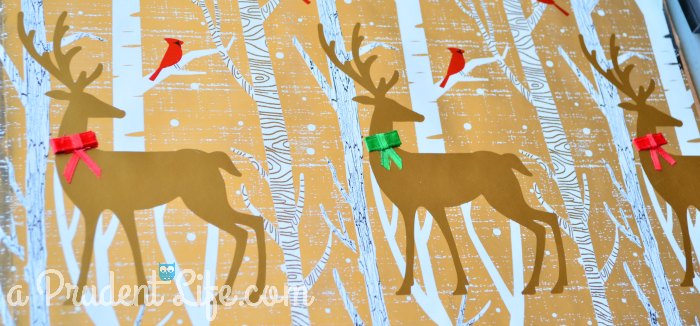 Once the deer were festively dressed, I put them into the frame.
Prest-o change-o, we went from ugly generic art to almost free Christmas art with personality!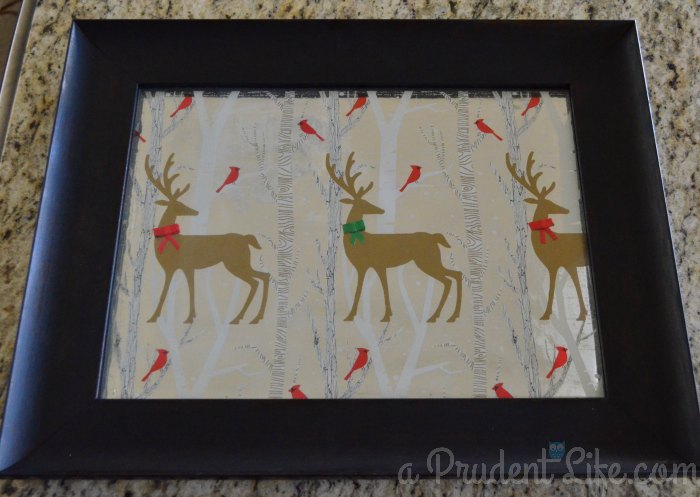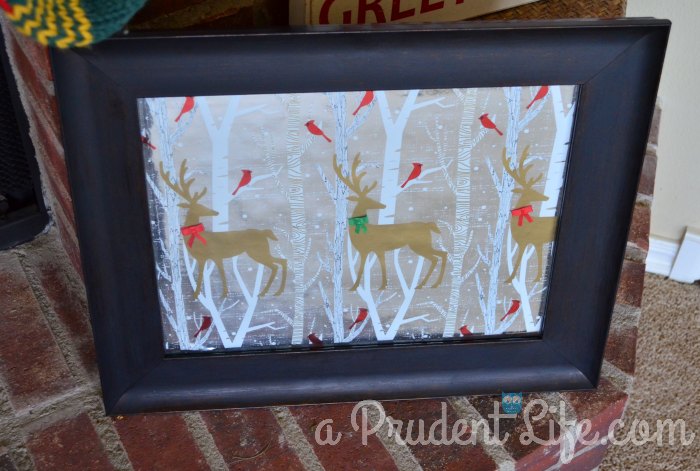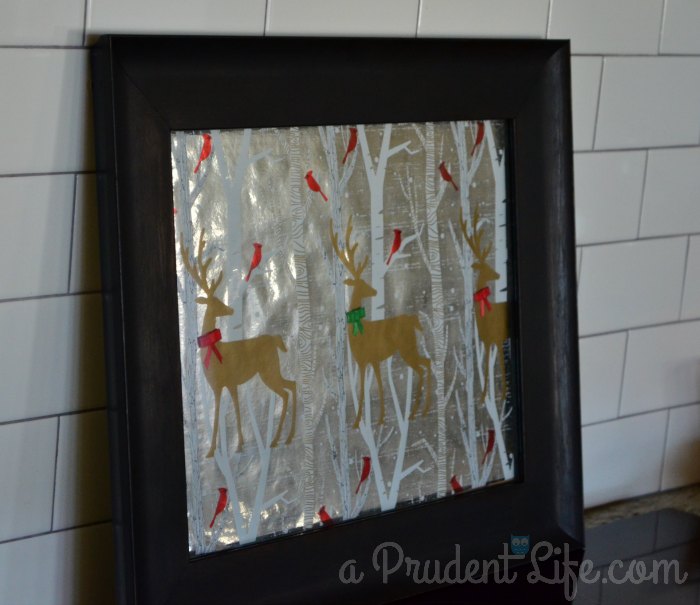 My only lesson learned on this project was that it is pretty impossible for a beginner photographer to take a picture of silver foil wrapping paper. Especially if it is behind glass! I think I carried this thing to every room in my house and have pictures from every angle. The reindeer were super cute companions on my "learning" experience though!
Ready to see more Christmas ideas? Check out our 2nd link party – REALLY Last Minute Christmas.