I don't know about you, but I could NOT take another year of my dining room table being covered in wrapping paper, ribbons, & bows for at least a week. Yesterday I realized I could avoid the mess by taking advantage of the 6 ft folding table that is in storage most of the year. Genius!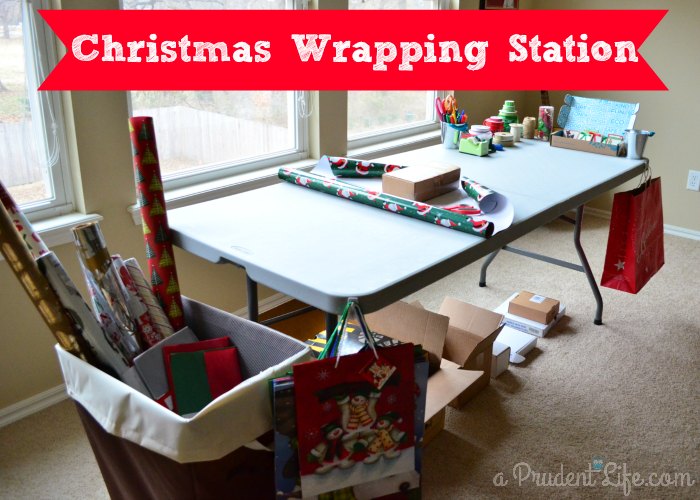 Here's a list of everything you need to set up your own one stop wrapping shop!
Step 1: Find a tall box or bin to corral your wrapping & tissue paper. I borrowed a tall laundry basket from another room.
Step 2: Attach a command hook to your table for gift bags. Some gifts just are not a wrap-able shape!  Dollar Tree is my favorite place to get cute (& cheap) gift bags!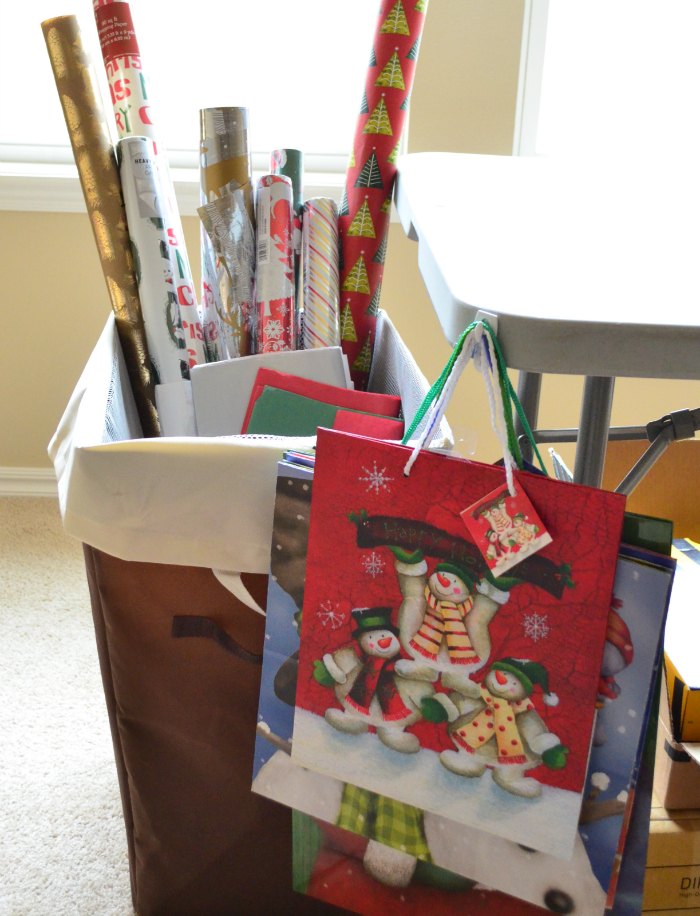 Step 3: Gather up some empty "good for wrapping" boxes in various sizes & line them up under your table. We have a designated spot to keep good boxes throughout the year.
(PS: This has got to be THE MOST exciting blog photo ever!)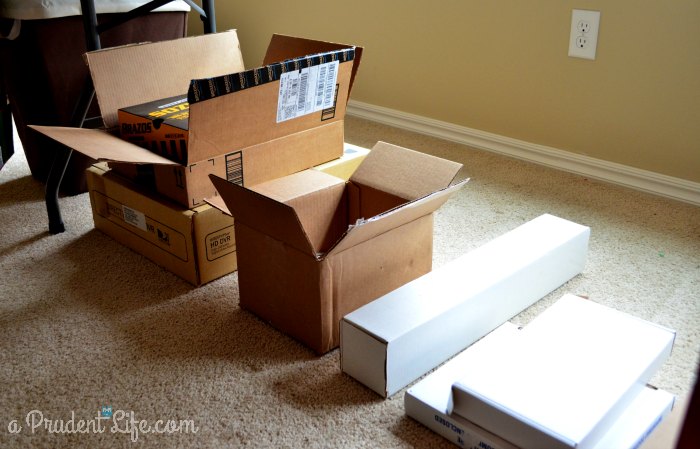 Step 4: Gather up some Sharpies, pens, & scissors. More than one pair of scissors is best because you know how they love to disappear.
Step 5: Tape, tape, and more tape! In addition to normal Scotch tape, I have packing tape to seal boxes and double sided adhesive to help with bow making.
Step 6: Stack your ribbons in color groups for quick access.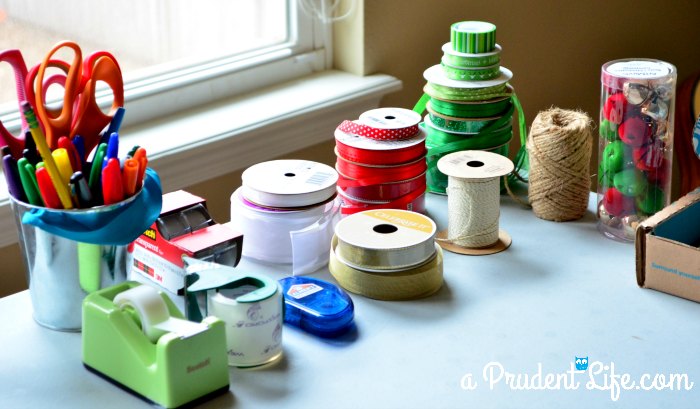 Step 7: Gift tags! This post is a tutorial on making your own tags.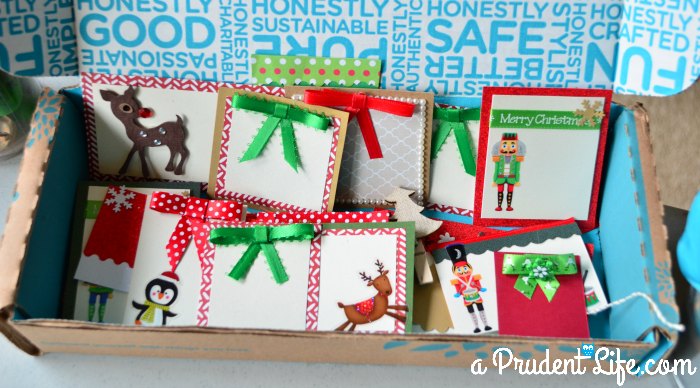 Step 8: Find a container to gather receipts as you pull them out of your shopping bags.
Step 8: Reuse a shopping bag as a dedicated trash container. This will help keep your table nice & clean. I attached my bag with a small Command hook. So convenient!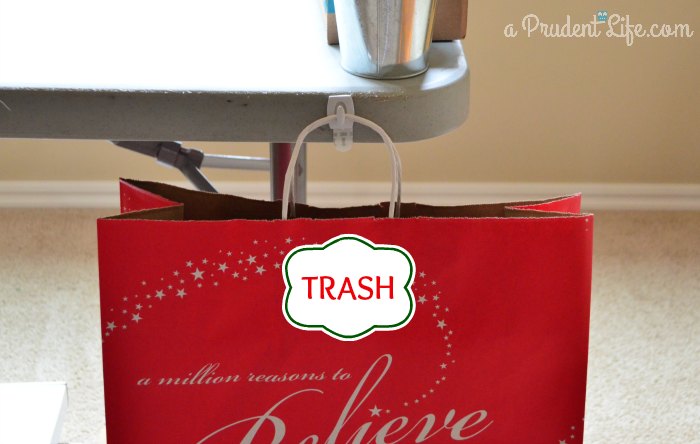 That should be everything you need to wrap gorgeous gifts!
Here are a couple I did right after I got the table finished.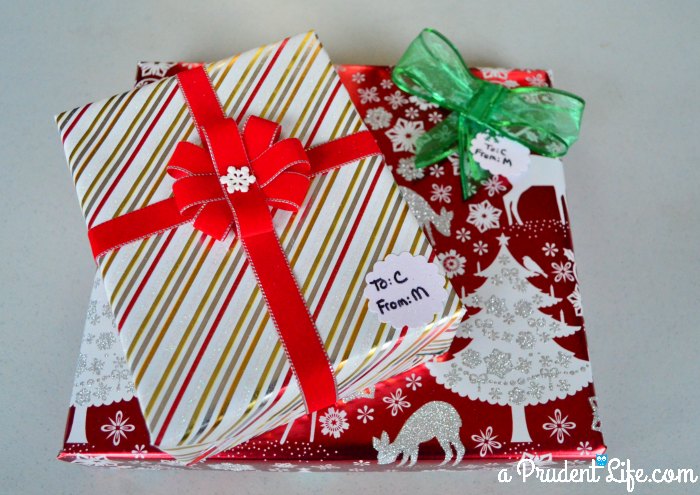 Did I miss anything you use to wrap? Do you have a designate spot to wrap?