Have you ever gotten ready in your bathroom and thought you looked pretty good?
BUT THEN you walk by a mirror or see your reflection in a storefront and realize that the color of your makeup or clothing looked different than you thought?
Even when I feel like my makeup is a bit heavy at home, I've been walking out into the real world and realizing I'm pale.  Or at least that had been my life before this week's fix. While appearances shouldn't matter, it was always a disappointing confidence-killer when I didn't see what I expected!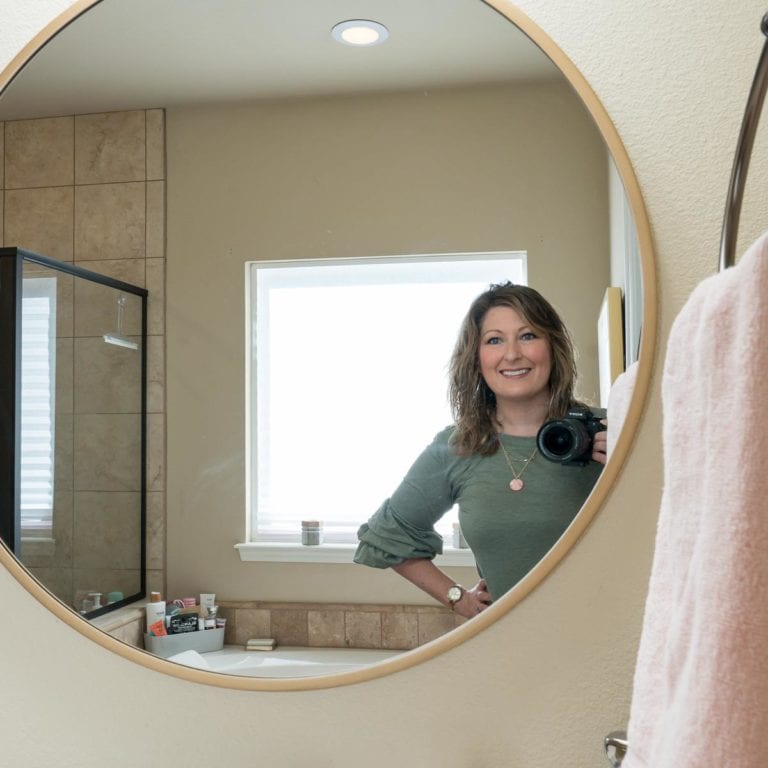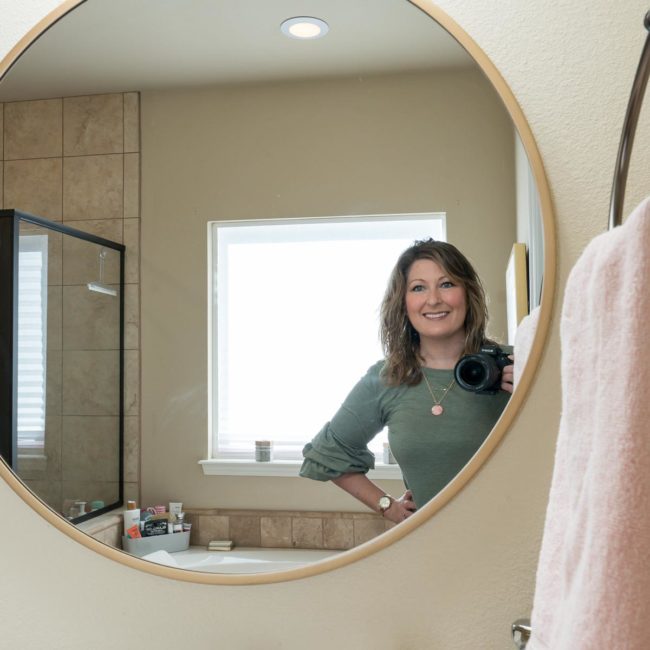 I had been doing my makeup at the closet vanity, which seemed perfect for a while, but I realized there were two problems.
First, the only closet lighting is on the ceiling behind the vanity, which means my face is in the shadows. Everything automatically looks darker. Second, the vanity is deeper than a sink counter, so I'm always leaning way over it trying to see myself closer while applying makeup. I tried a lighted mirror and that wasn't the right solution either.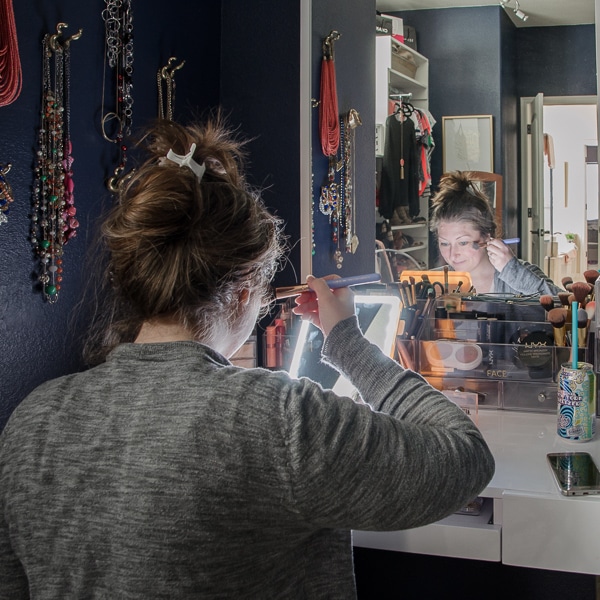 After my last trip, I somewhat unconsciously left my makeup in the travel case and started carrying it into our master bathroom each day for application.
However, the bathroom fixtures had generic incandescent bulbs. And those bulbs didn't help my ongoing discrepancy between home and public mirrors. Because they put off a yellow to orange hue, my perception of my skin tone was still being skewed.
Once I realized new lightbulbs would be my solution, I went full Melissa and decided that the light fixtures needed a makeover before they would deserve new bulbs. A couple of quick coats of gold spray paint later, they looked brand new!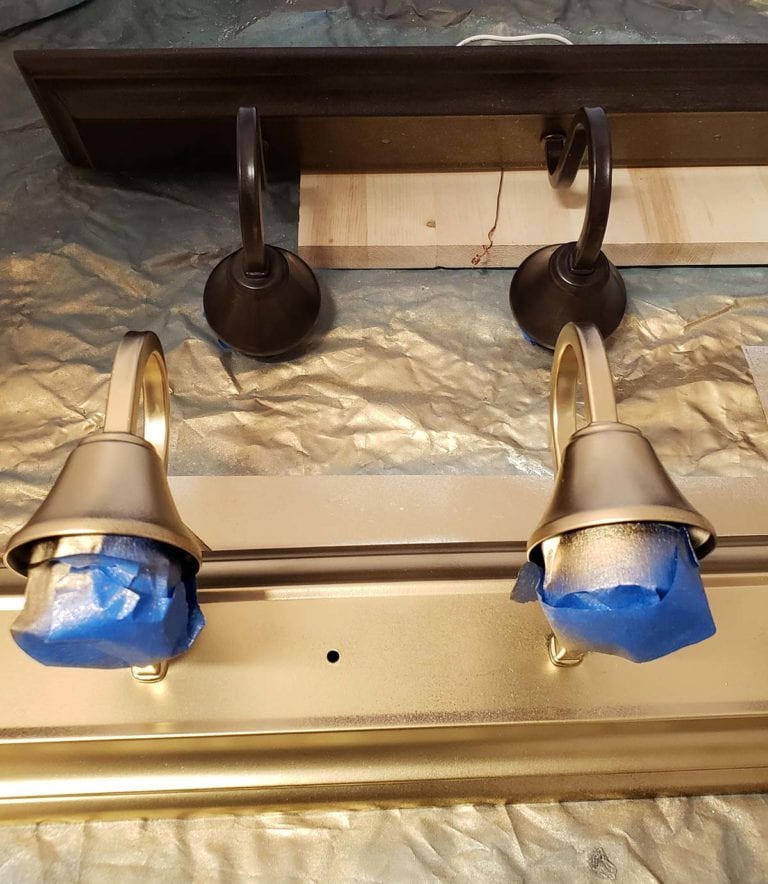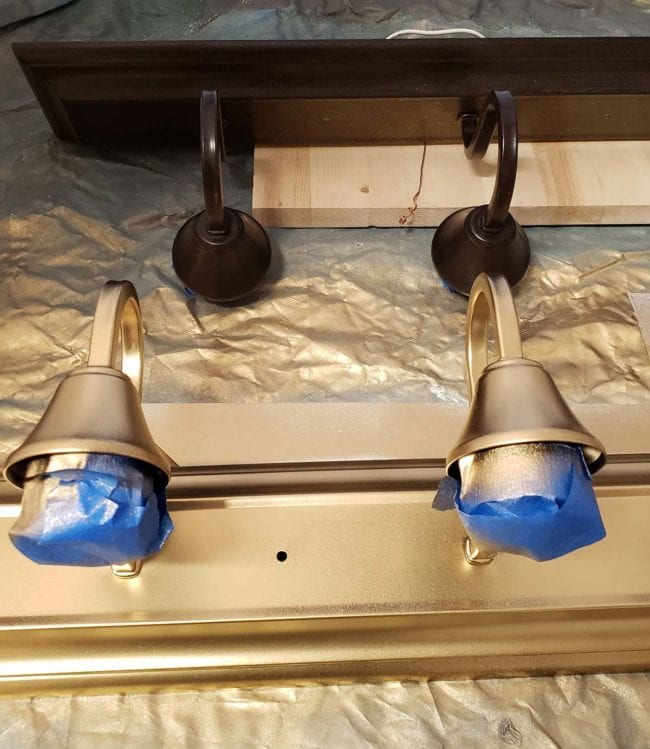 With the fixtures under control, I headed out to explore the more important part of the makeover.
Thankfully, our local Home Depot carries Cree brand bulbs, which emit high CRI light. That means colors appear more vibrant, rich, and natural. Just what I needed!
They also use 83% less power than my old bulbs, AND I could afford them!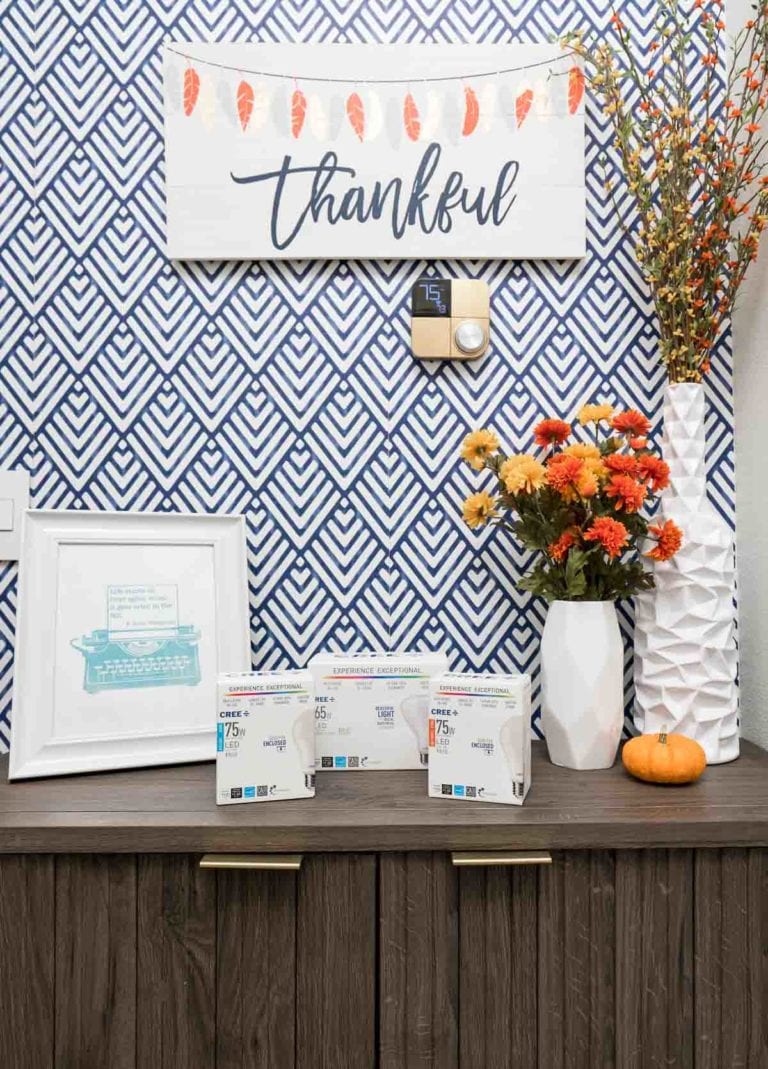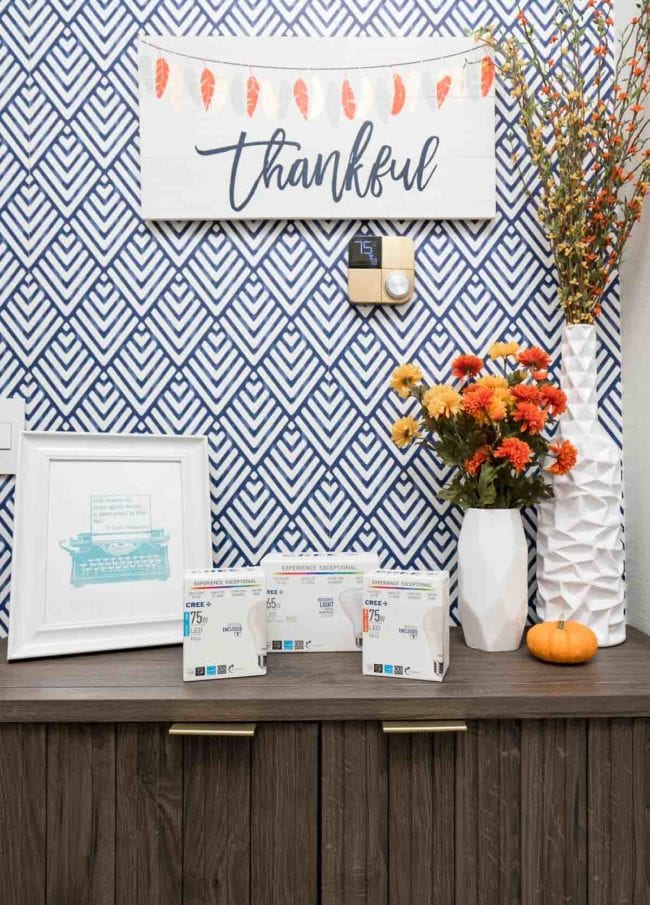 I still wasn't 100% sure that my usual preference for Daylight bulbs would be ideal for the bathroom, so I did some research.
These bulbs will literally last two decades even though the 2-pack only costs about the same as a magazine or fancy coffee. With that expected life, I didn't want to be married to them without testing.
The first bulb below is the Cree Daylight LED, the second is Cree Soft White LED, and the third is my old incandescent bulb.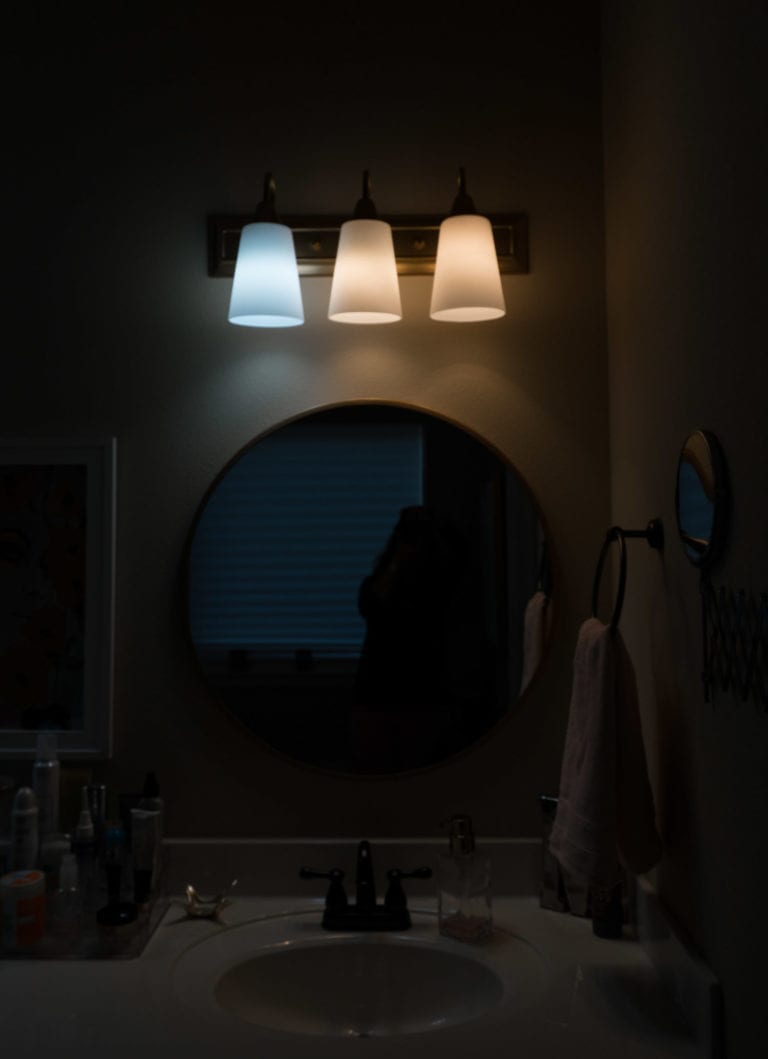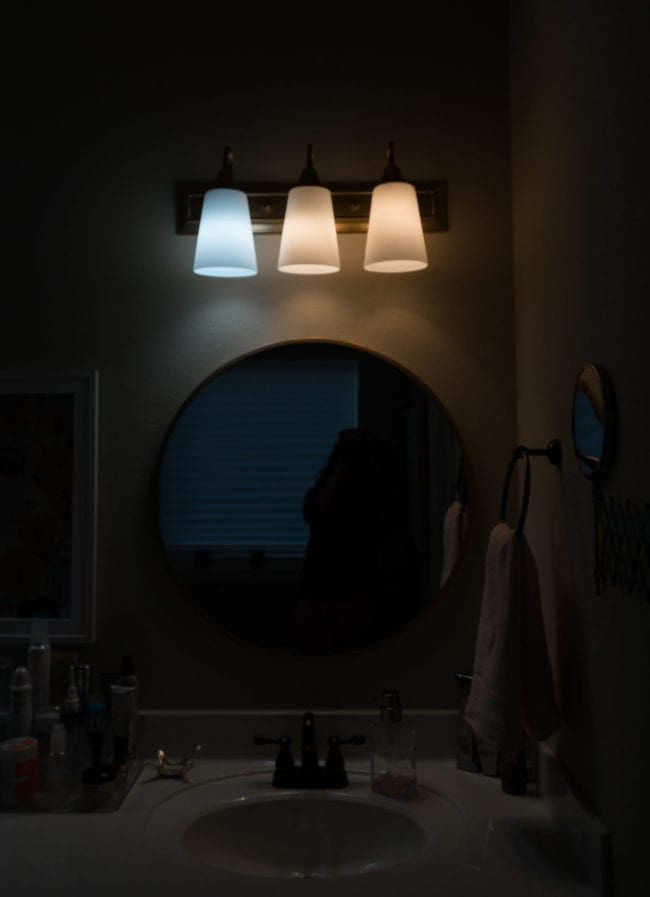 The shades on the lights are a true white so you can see how each bulb affects the color. Every screen will show the color a bit differently, but I hope between the visual and description, you'll be better equipped next time you hit the light bulb aisle!
The Cree Daylight bulb is the closest to pure white light, it's cooler, but not cold like some daylight bulbs.  In a minute, I'll show you how it compares to sunlight!
The Cree Soft White bulb was the most pleasant surprise. They've somehow captured the warmer tone light many people prefer for their homes, but it doesn't have the orange undertone that many others do. It feels much more natural and soft. Which it should since it's called "Soft White," but in the past "Soft White" bulbs have always made our beige walls feel harsh and these don't have that effect.
Because this room is already warm with beige walls and tile, I went with the cooler Daylight hue.  I wanted to show you what a good job Cree did mimicking actual daylight. You can see the bulbs on the left side compared to real sunlight coming in the big south-facing window on the right.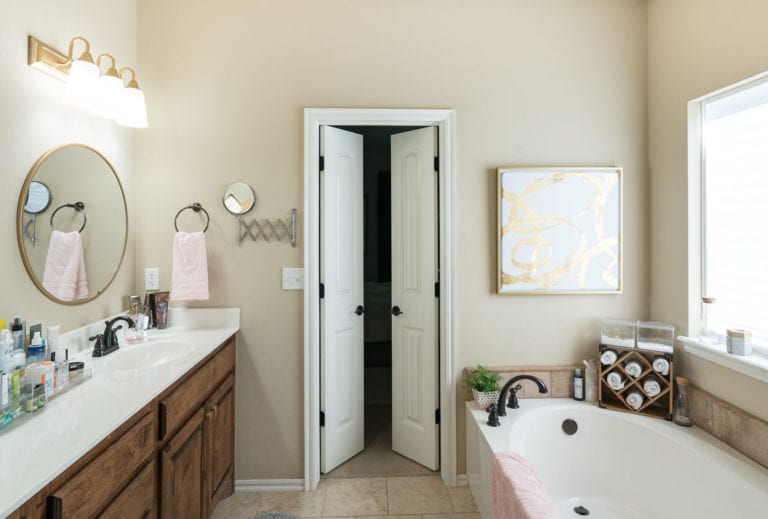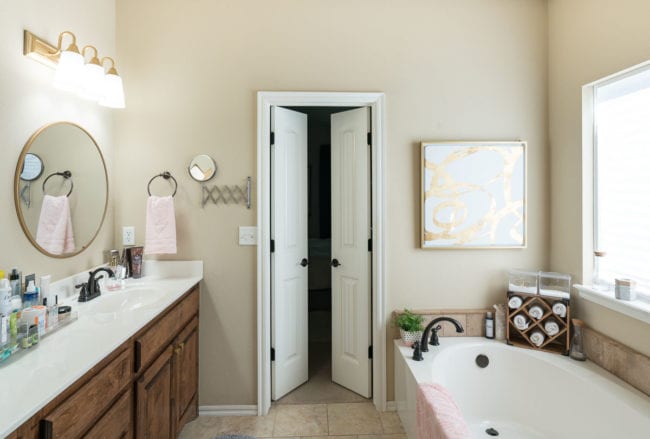 I didn't realize this part until later, but the old bulbs were also the reason I've thought the bathroom countertops were more yellow than they were supposed to be for the last 7 years. I love how white they look now!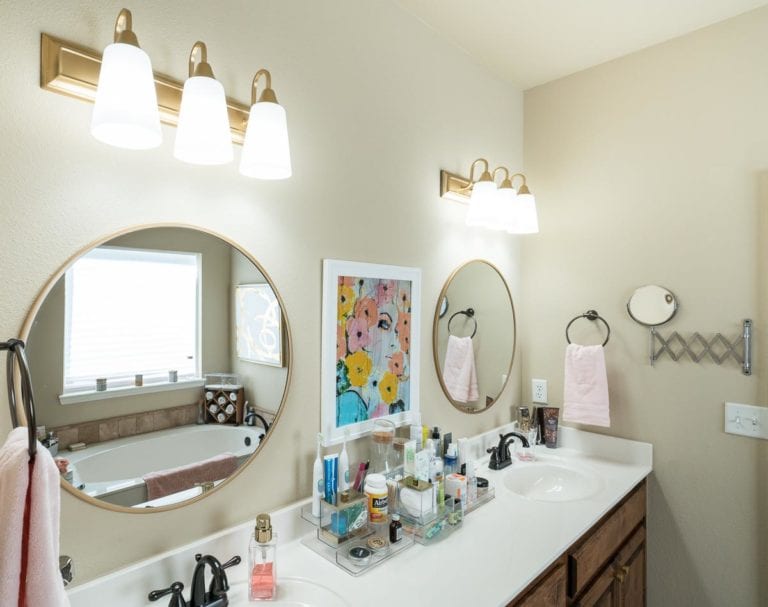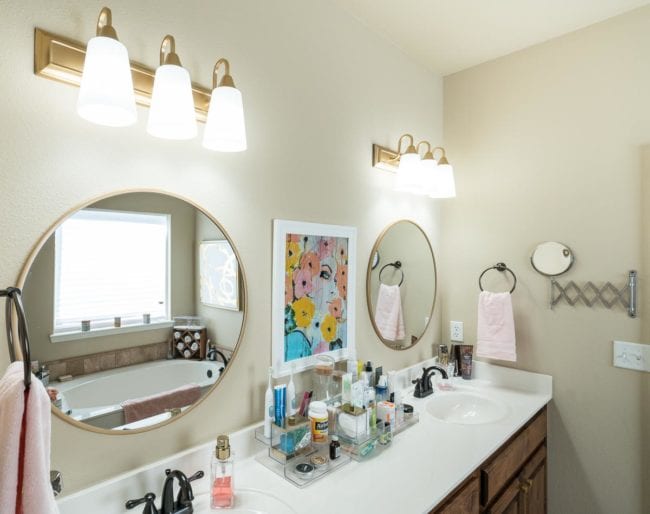 I couldn't be happier with my little form + function update of our vanity lighting. From the fixture makeover to the new Cree bulbs, our master bathroom has taken another leap forward.
Home improvements don't have to be major to be impactful. I'm so glad we didn't wait until a full bathroom makeover could happen to make this change. I still have other dreams for the space long-term, but I've learned that smaller changes along the way help define the direction and keep contentment high in the waiting.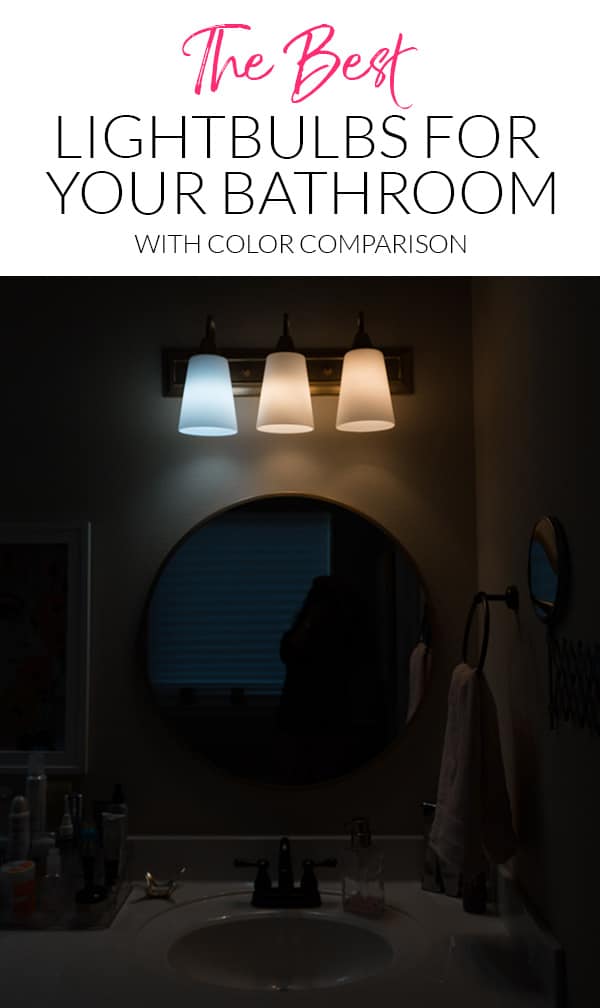 As soon as we've wrapped up the kitchen update, you can bet my next move will be adding drawer organizers to move the makeup permanently back to the bathroom. My jewelry will still live at the vanity, and I'm already scheming thinking this move will give me more jewelry space!
This is a sponsored conversation written by me on behalf of Cree. The opinions and text are all mine.