It's official, I'm another year older and hopefully wiser!  Last year, I started a new tradition of having a giveaway on my birthday. It's the perfect time for me to stop and appreciate how much joy you guys bring me every day when you take your time to read Polished Habitat. When you comment to let me know I've inspired you to do something to decorate or organize your house in a way that makes you happier, I'm just as excited as when I finish a project in my own home!
Before we get to the giveaway, I thought it would be fun to look back on some of the unexpected stuff that happened since my last birthday. Like that time Nate Berkus liked my photo on Instagram!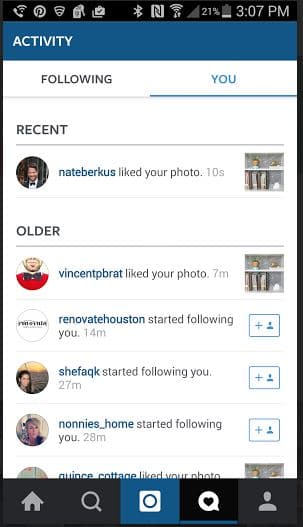 On a non-blogging note, Food Network came through Tulsa with the Great Food Truck Race.  The contestants had all their social media taken away as part of the challenge, so it was tricky to find them, but we tracked them down!  When we were standing in line, we had to sign a film release, and sure enough, if you pay attention, you can totally see us in the episode. It was HOT HOT HOT that day, but it was so fun to hunt down the trucks AND to have at little insider info of who was going to make it to the final three since that was the episode they were filming.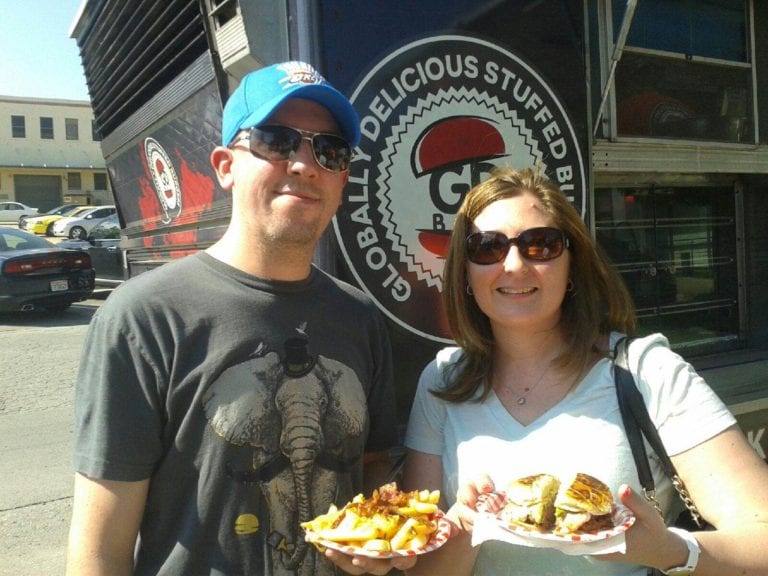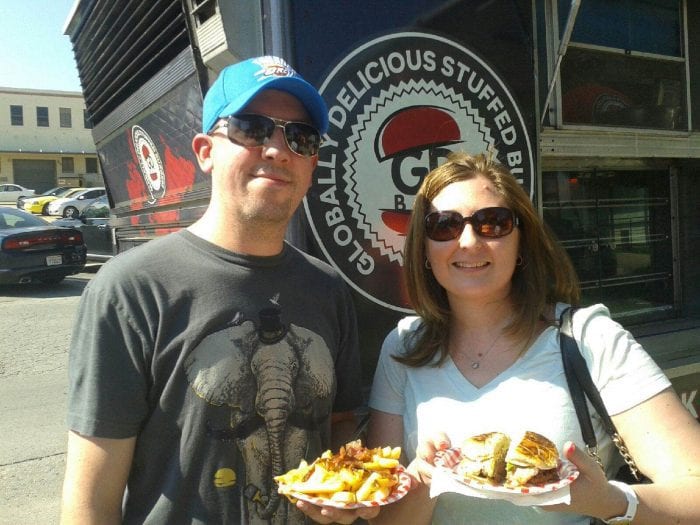 We also went to NYC for a pretty amazing trip. Angela from Blue i Style and I schemed up the idea of going to attend an HGTV event and a buyer's market for home decor brands. Since we both love New York and don't get to go as much as we'd like, we decided to extend the trip by having our husbands come with us the first few days as a vacation.  I've got to say, it was one of our best ideas ever.
The trip was like a wonderful dream as we popped from delicious restaurants to Broadway to museums to parks.  We laughed at Something Rotten, cried at Ground Zero, had our minds blown at Hamilton and agreed none of us had a deep appreciation for the "art" of Yoko Ono at MOMA. Somehow we achieved the perfect balance of having things pre-planned to maximize experiences, while leaving room to be easy-going and not rushed. You'd be shocked what you can cover in four day/three nights!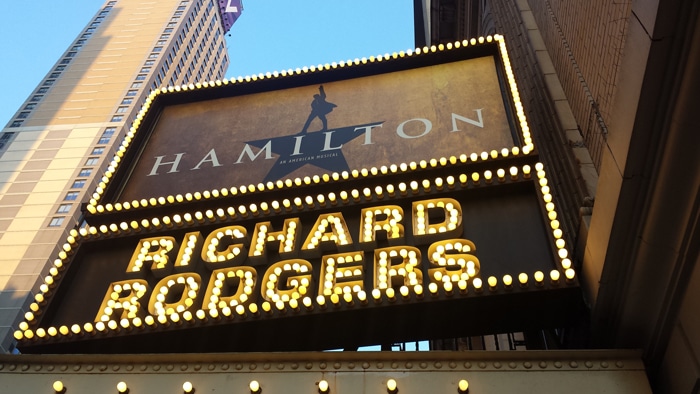 On Monday, we sent the boys home and our adventure kept getting better. We attended an event put on by HGTV and listened to Genevieve Gorder's predictions for 2016 design trends. She's tall!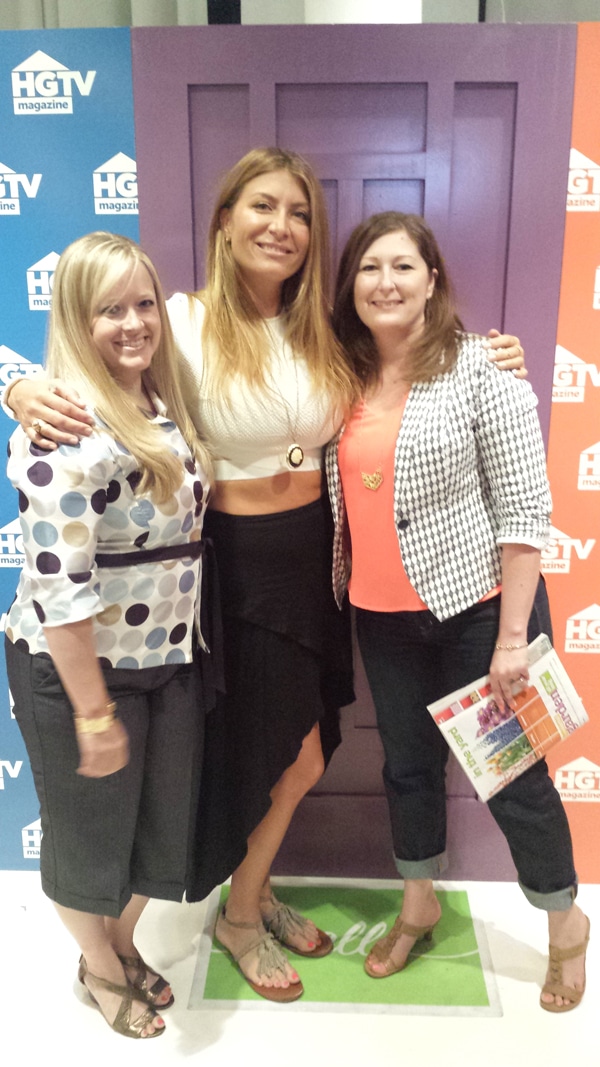 From there, we went to a pre-opening party at the first World Market in Manhattan. They had Kelly Osbourne as a guest and she was super-sweet and genuine. We found ourselves asking if this was our real life!   We spent the next day at a convention center looking at tons of new home decor products. The large Jonathan Adler booth was our favorite. Everything was so modern and glam.
Which is the perfect segway to highlight the ways our home has changed over the year! I've really tried to focus on planning out rooms one at a time and it's paying off. I'm beyond excited to see what we are able to tackle in the next year! Here's the highlights from this year.
The master closet was the biggest project by far and showed me what we could accomplish. Check out the before and after!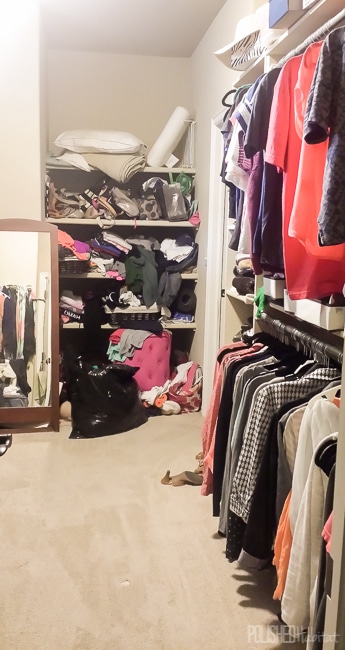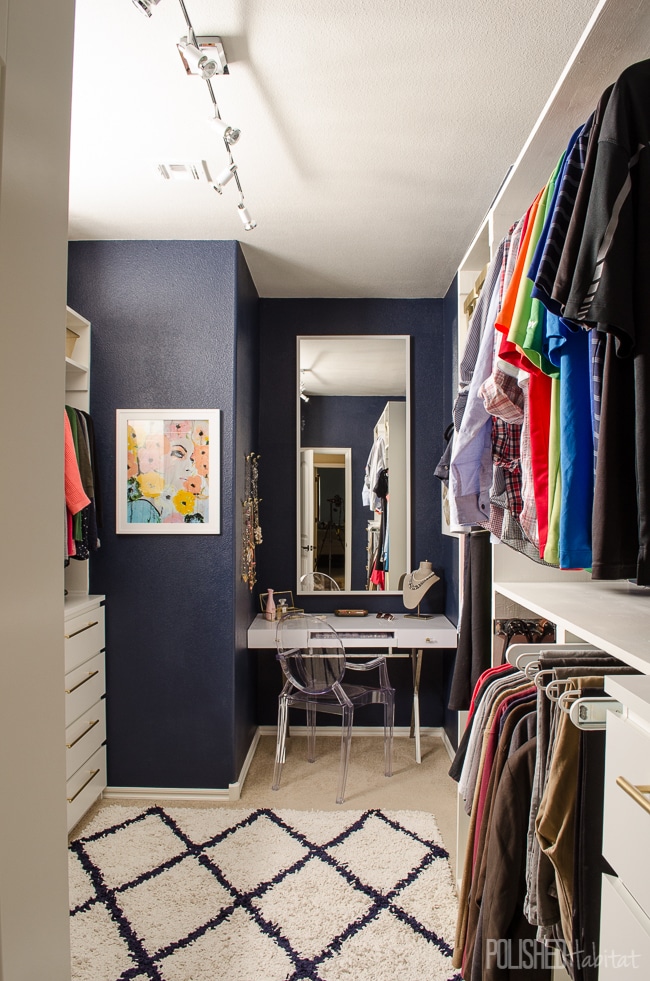 A MUCH smaller project was our tiny entryway from the garage. It was one of the many beige on beige spaces in the house and served no real function. Some paint and organization later, it has an entire new look and feel. I haven't had to look for my purse or coat or keys because they all have a home now. It's wonderful!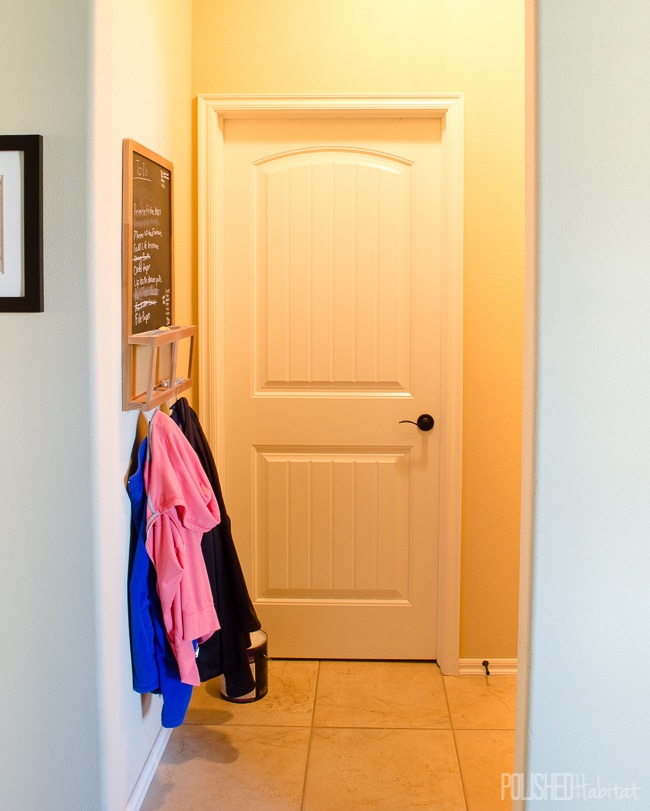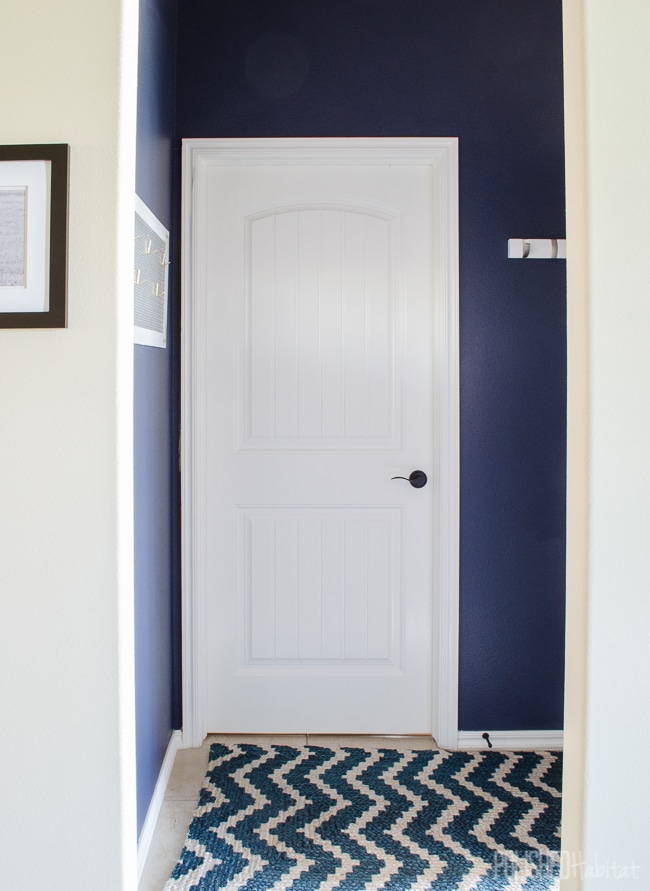 The last room we tackled this year was the master bedroom. I LOVE waking up here, especially stepping out of bed onto the warm fuzzy rug! This one doesn't even look like the same room!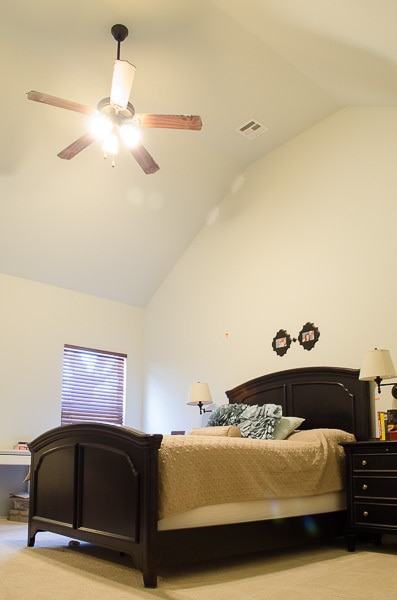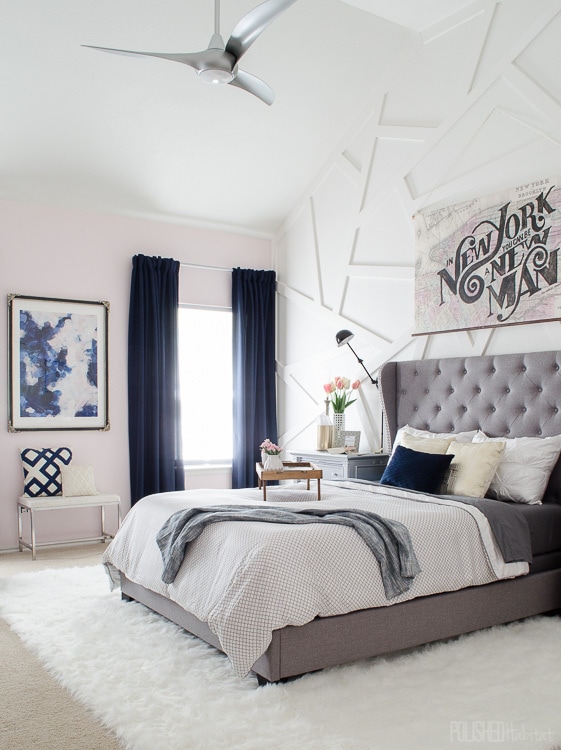 Whew, if you throw in lots of University of Tulsa football and basketball games, that covers the most memorable events from the last year! Now it's time for that giveaway I promised.
I couldn't pick just one thing to giveaway, so I thought it would be fun to make it totally personalized to the winner. SO…the winner gets to pick out what they would like to win!
$100 Gift Card to Any of the Stores Below
(or mix and match in $25 increments to get to $100 total)
Sephora
Ulta
Starbucks
West Elm
Spa Finder (Works at Spas Nationwide)
Lowe's
Anthropologie
Hobby Lobby
Bath & Body Works
Home Goods
Thanks so much for helping my my year wonderful!