Don't you just love cleaning your baseboards?
Oh my goodness!! I am SO kidding! No one likes cleaning their baseboards. Don't worry; I don't like it either and I'm not a weirdo who is going to convince you to like the "brussel sprout of all chores." With all the moving furniture, it seems to take all day. I admit it, this chore can be daunting. I must summon that inner strength that gives women the ability to survive longer in the wilderness and decide to get the job done. It's a mental game, ladies!
While I can't make the task feel like dusting the piano, I can offer you three tips that make cleaning the baseboards less cumbersome and more joyful. Let's get started!
Tip #1 Find the Beauty
You know how they say that getting started is half the battle? Well, I think that feeling beautiful before you begin is the other half!
So keep your knees cushioned with something gorgeous, tie that vintage apron with the cherries or the polka dots around your waist, and put on a little lipstick and cute shoes.  Outward beauty can be deceptive, but it can also be motivating! Try it out next time you don't feel up to the task and I bet it'll give you that little nudge forward.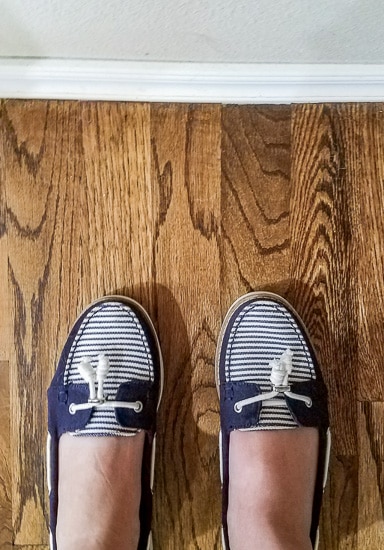 Tip #2 Danceable Music
While we're feeling all retro in our 50s apron, why not pair that apron with a nostalgic playlist? Mary Poppins doesn't have anything on the type of tunes I bet you've got for cleaning. May I suggest choosing something you like to dance to… the kind of dancing that happens when you think no one's looking.
Once you feel your body moving to the beat or swaying to the music, use that energy to get your baseboards clean! I find myself scrubbing to the beat, so make a playlist that's full of energy.
A couple of my favorites are Walk the Moon's "Shut Up and Dance With Me" and "Can't Stop the Feeling!" by Justin Timberlake. I mean, who can stay still during those songs?!
Now that you've completed the prep work it's time to follow through. You've got this!
Tip #3 A Simple Method
Some people use a bucket of water & rag, some utilize a specialized baseboard cleaning wand, but I like to keep it simple and use a dryer sheet to dust the baseboards.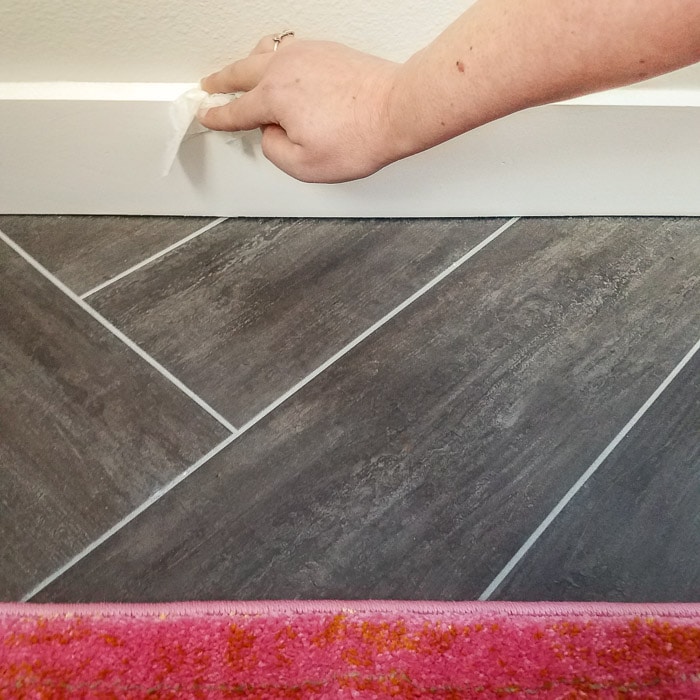 We all like to feel good about recycling, but rarely do we think about the other words in that phrase, "Reduce, Reuse, Recycle." How often do we "Reuse?" Well here's your chance!
Dryer sheets live their first lives in the container, waiting for you to purchase them. Their second life is spent in the dryer. Many dryer sheets lose heart thinking this was all they were created for, until you came along. You can give those sad dryer sheets a greater purpose, utilizing them to dust the baseboards!
Not only can you make your dryer sheets happy, you can make your nose happy too because using these sheets spreads a delicious smell while picking up dust and dirt without any of the sprays or mess. Bonus!
You are now armed with three ideas to add beauty, joy and simplicity to this dreaded task. Happy Cleaning!