Today we'll be chatting about shared closet spaces – specifically, the master closet. As much as I hated giving up any of the space, I now successfully share the small walk-in master closet with my hubby.
Since we don't have a lot of room in our closet, I've had to revamp the way I do things to create more storage on a budget. Here are a few tips and tricks to help you maximize your own shared bedroom closet.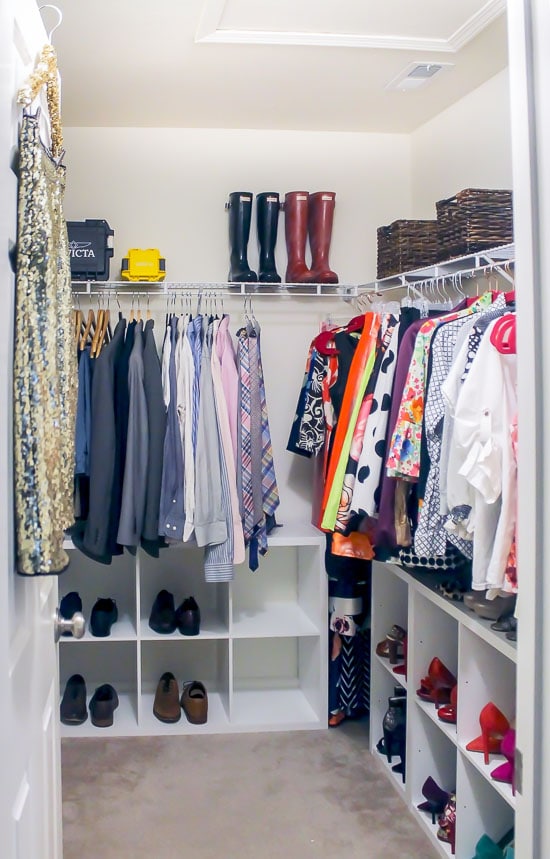 1. If you haven't worn it in a year, get rid of it
This step is important before you try to organize any space. If you haven't used it in a year, it doesn't fit, or you know it's something that you're just not going to wear…get rid of it!
Donate items to your local Goodwill or try selling to a consignment shop.  Let someone have it that will actually utilize it. This will free up space in your closet and make room for the items you love and actually use.
2. Make sure your storage is functional for both of your needs
I love storage items that are both pretty and functional. For example, I use to house all my shoes in clear shoe boxes. This worked well at our old house, which had a bigger closet. At this house, we just didn't have the room. I had to devise a new plan.
I purchased storage cubes from Target that are perfect for shoes. They look great and add storage to previously wasted space under our hanging clothes, with no construction required!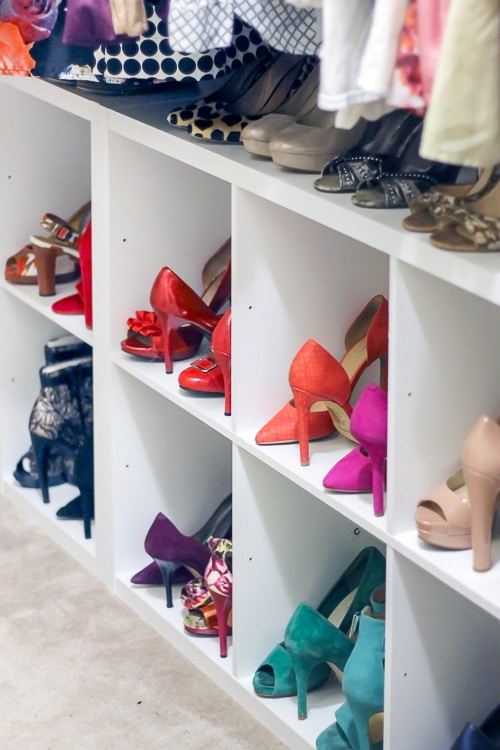 Some people have a closet full of the same matching hangers, but that didn't work for us.
My husband has a lot of suits, so wooden hangers work great for him. However, they aren't the best choice for my side because they don't work with my growing stash of bulky skirts. When you're planning out your storage, make sure you're making the best decision for each person's items.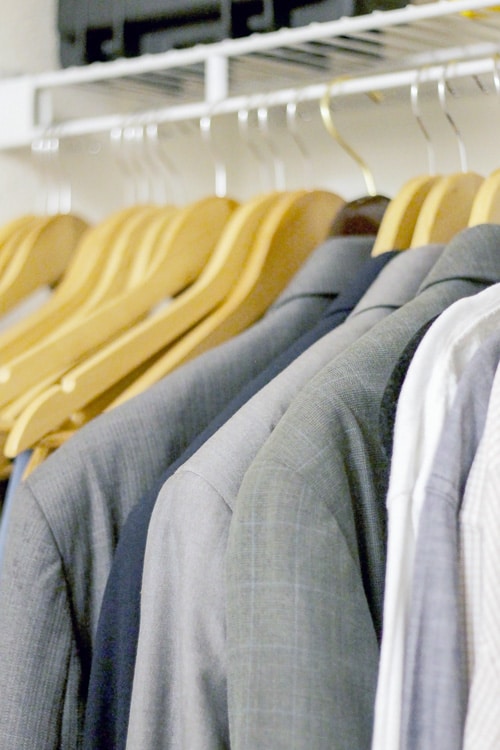 3. Utilize every inch of space you have
As you can see we don't have a lot of hanging space, but I've got quite a few pieces of clothing! To make the most of the space we do have, I purchased space saving, huggable hangers. I use the space saving hangers on my husband's everyday and dress shirts. I use them for myself for pretty much all my clothing, except for my skirts.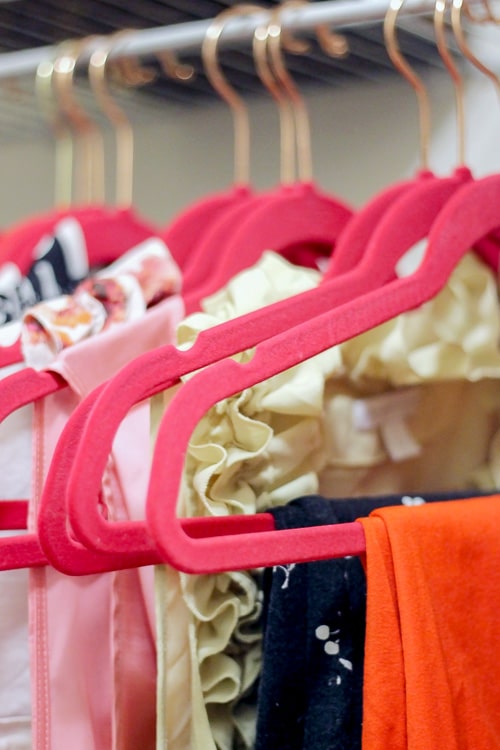 I also color code them. My husband has black hangers and I have pink. I'd hate for him to steal my hangers!
The hubby also has a lot of neck ties. I bought a couple of tie racks to house all his ties in one spot.
I also bought my favorite wicker baskets from Target and used them to hide socks, toiletries, etc neatly on the top self.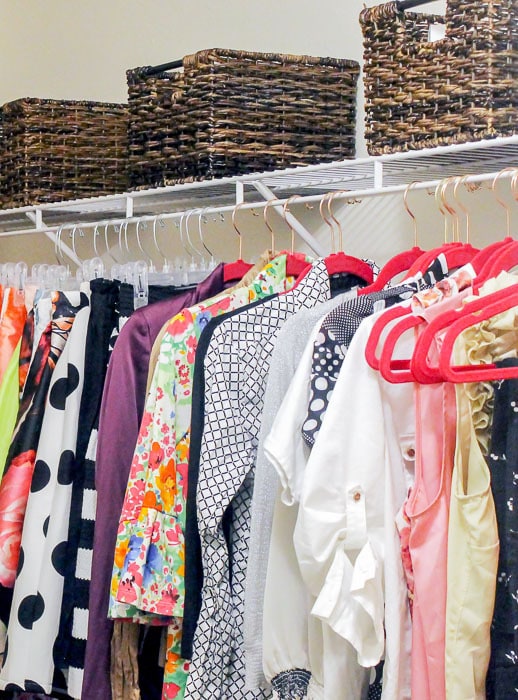 Creating a shared master closet doesn't have to be difficult or expensive. All you need is a little creativity and a plan!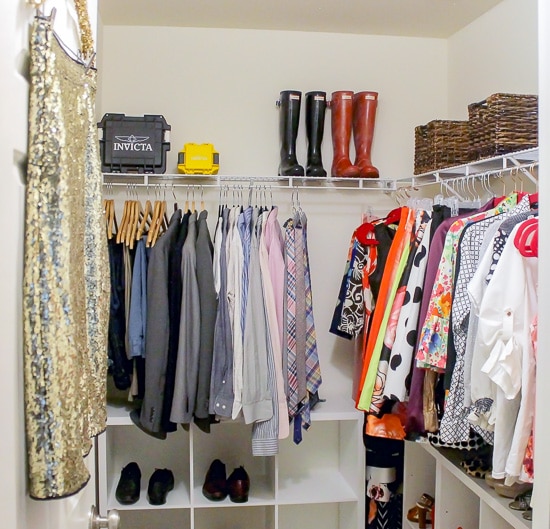 What are some ways you maximize closet space that you share with someone?