When I decided to share some of our favorite family foods, this Easy Baked Ziti Recipe was the first one that came to mind!
Years ago, Corey's Aunt Kathy decided to mix things up and do an Italian-themed Christmas because so many of us already went to multiple traditional Christmas meals every holiday season.
For the main course, she adapted a recipe she saw on TV and it became an instant hit.
I love making it when we're going to have company. You can get the casserole dish in the oven and have plenty of time to clean up the kitchen before your guests arrive. Plus, it feeds a big group while being very affordable!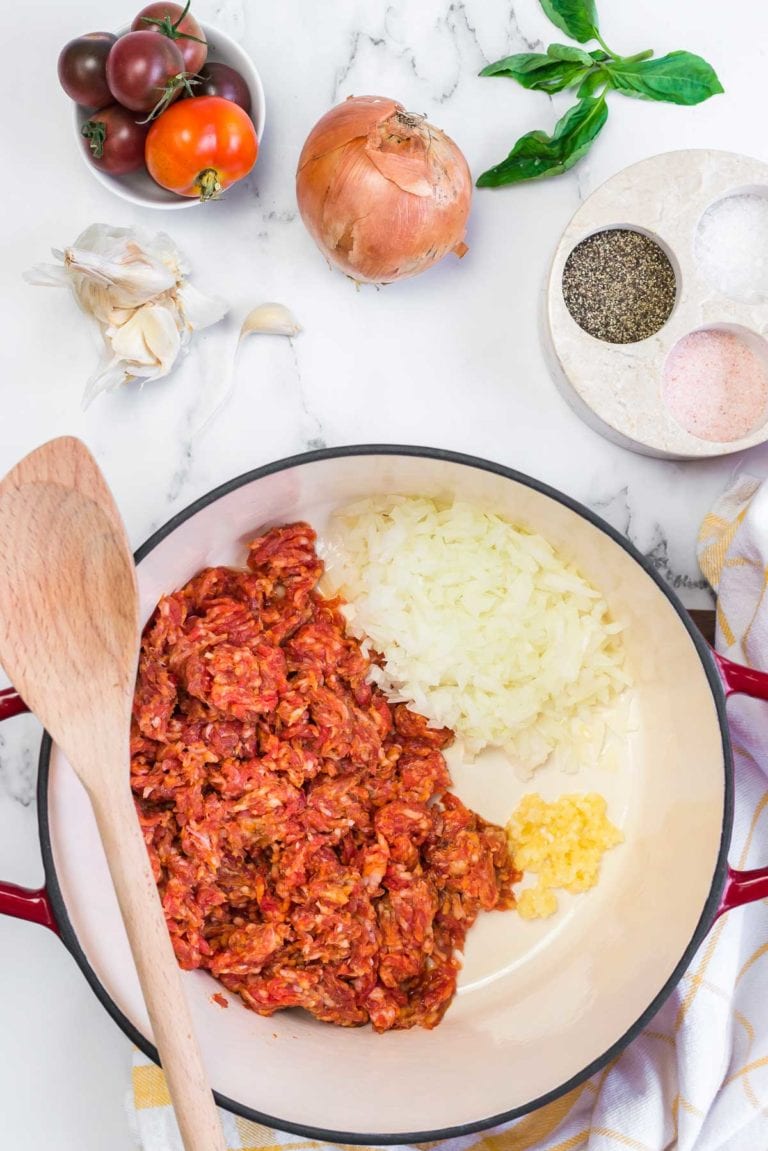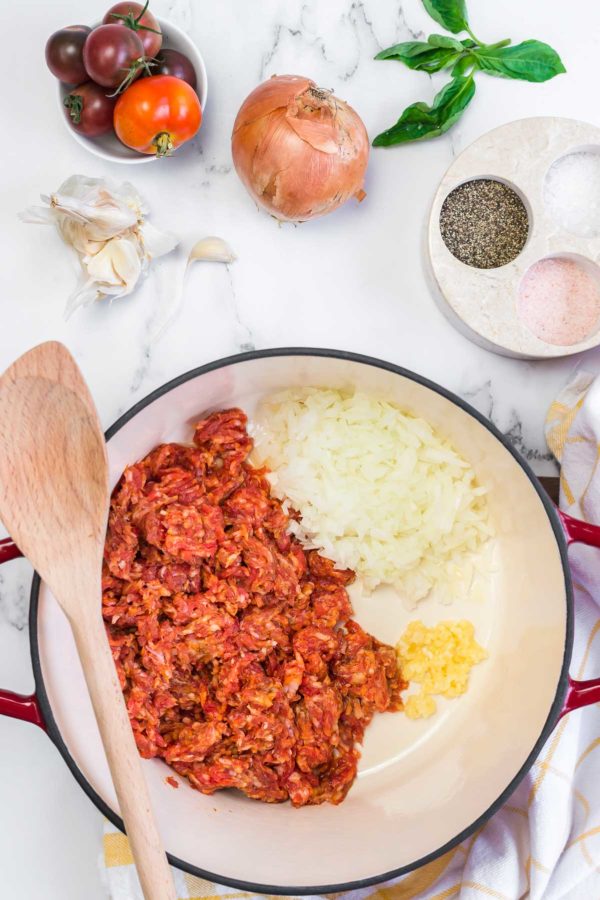 Although this baked pasta is VERY simple to cook, I always feel fancy making the homemade sauce from canned tomatoes instead of using a pre-made spaghetti sauce.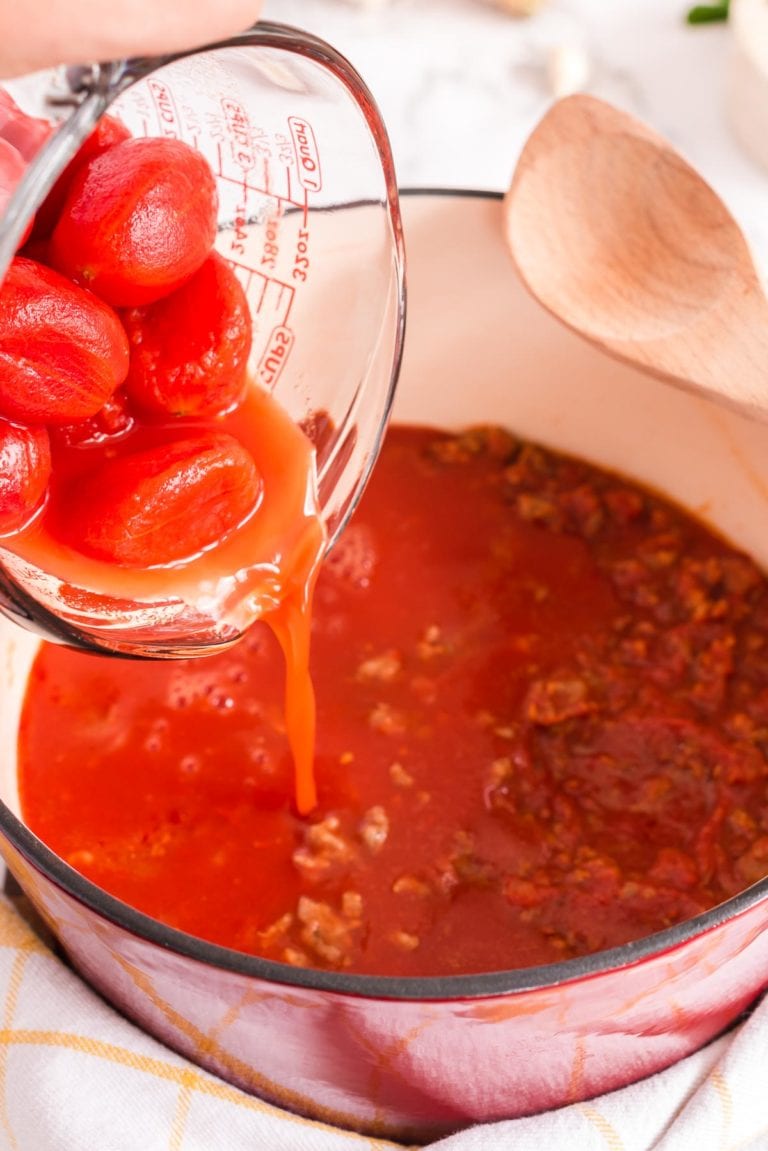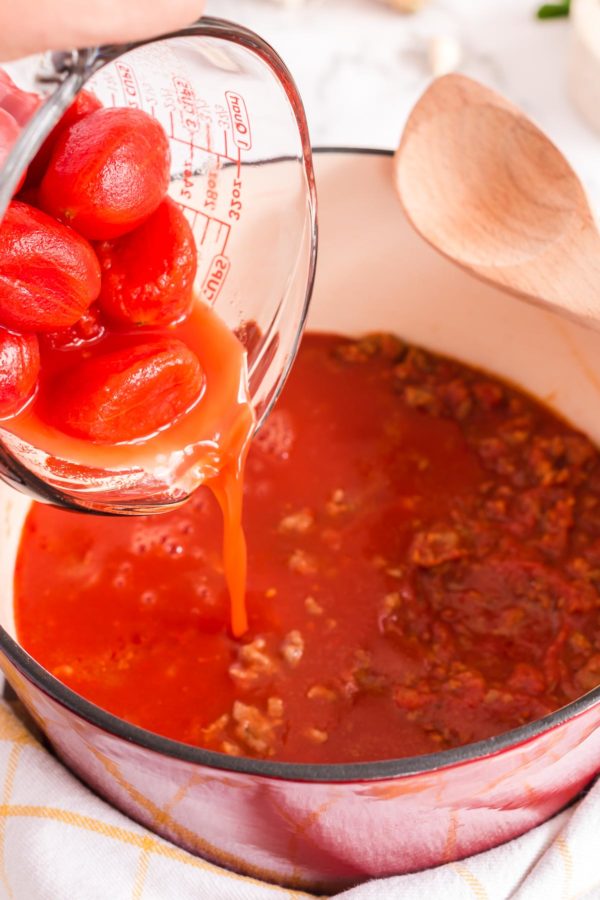 It's truly as simple as browning some onion, garlic, and Italian sausage in a large pot while your pasta noodles boil to al dente. Then you add tomatoes to the mix and combine the sauce and noodles together.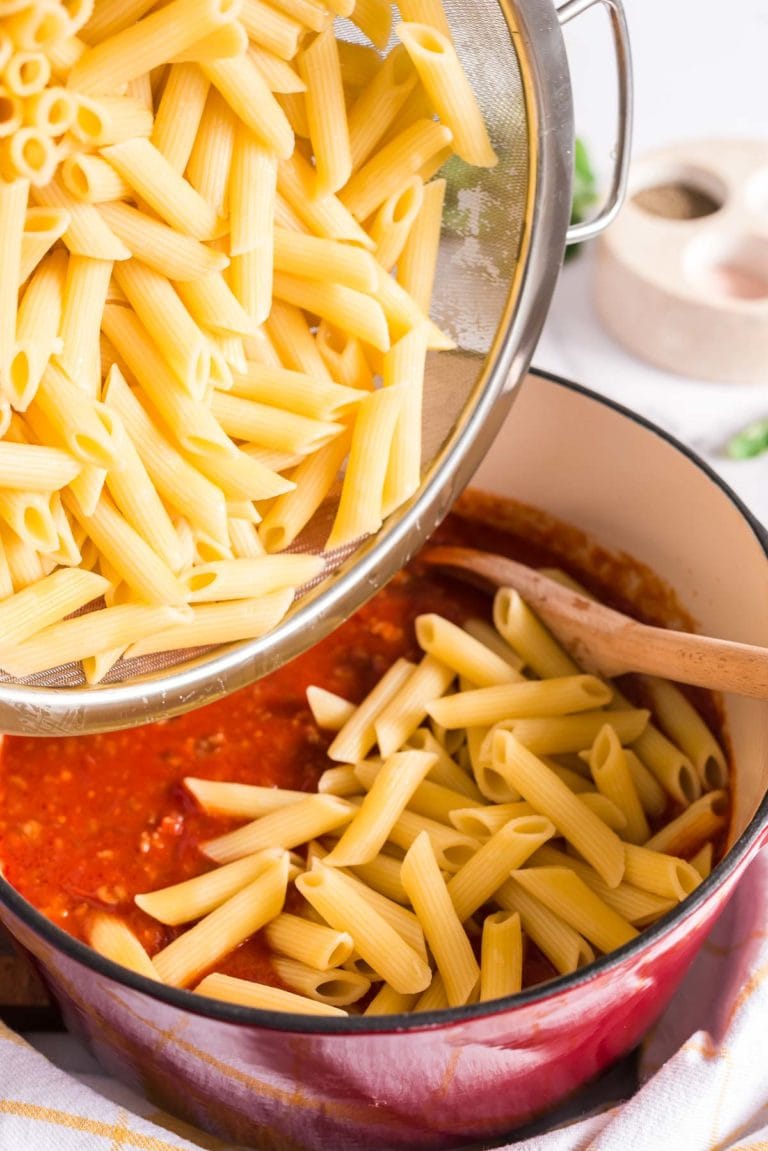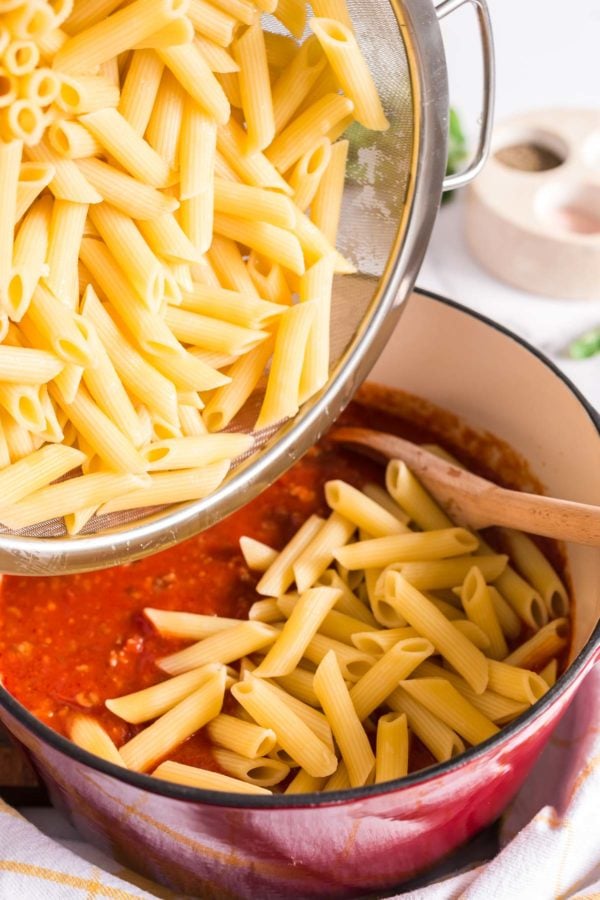 The pasta & sauce mix then gets layered with lots of cheese in a casserole dish. Three different kinds of cheese in fact. Yum!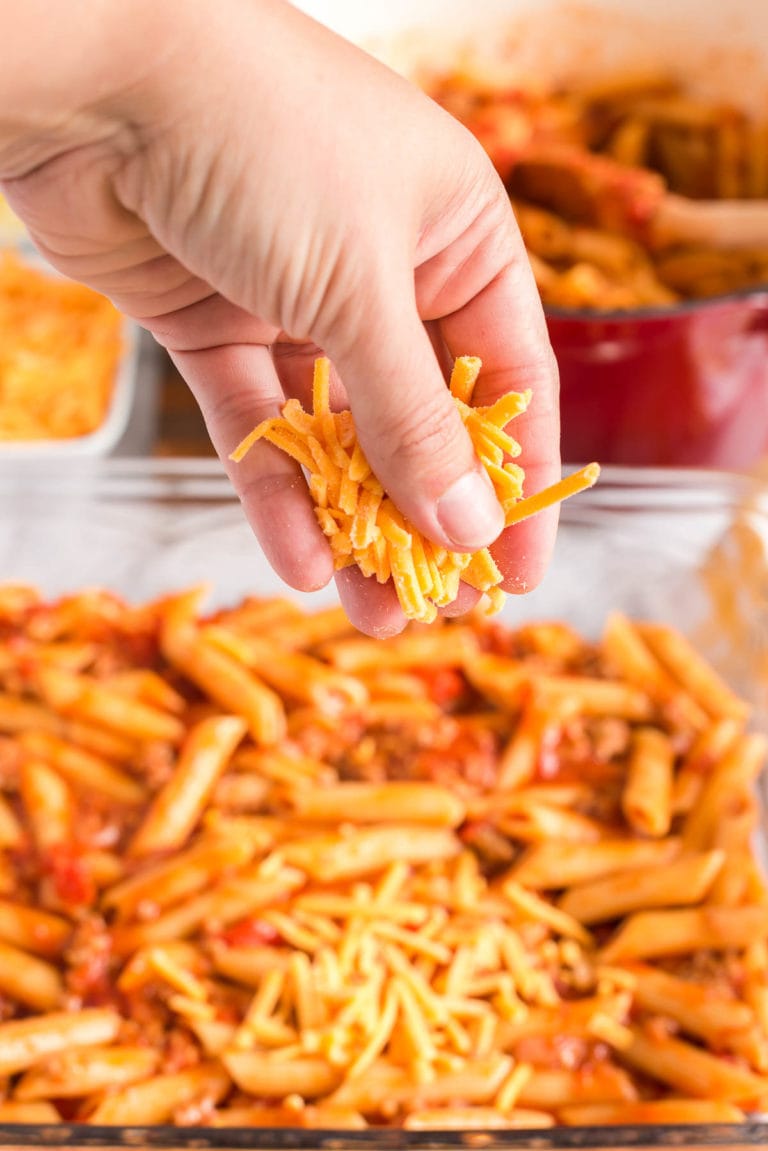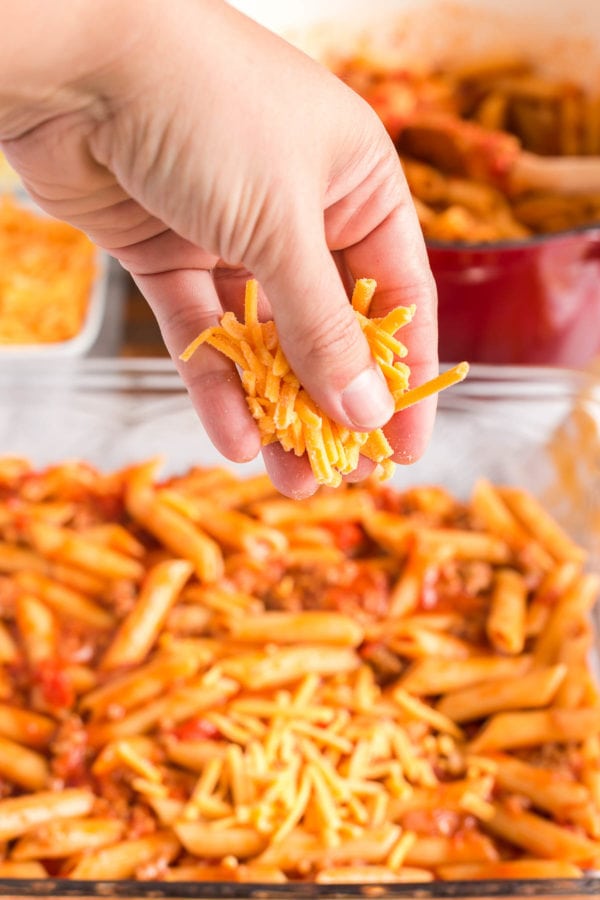 With your layers complete, everything goes into the oven to melt into delicious goodness while you clean up the pans and prep anything else needed for dinner.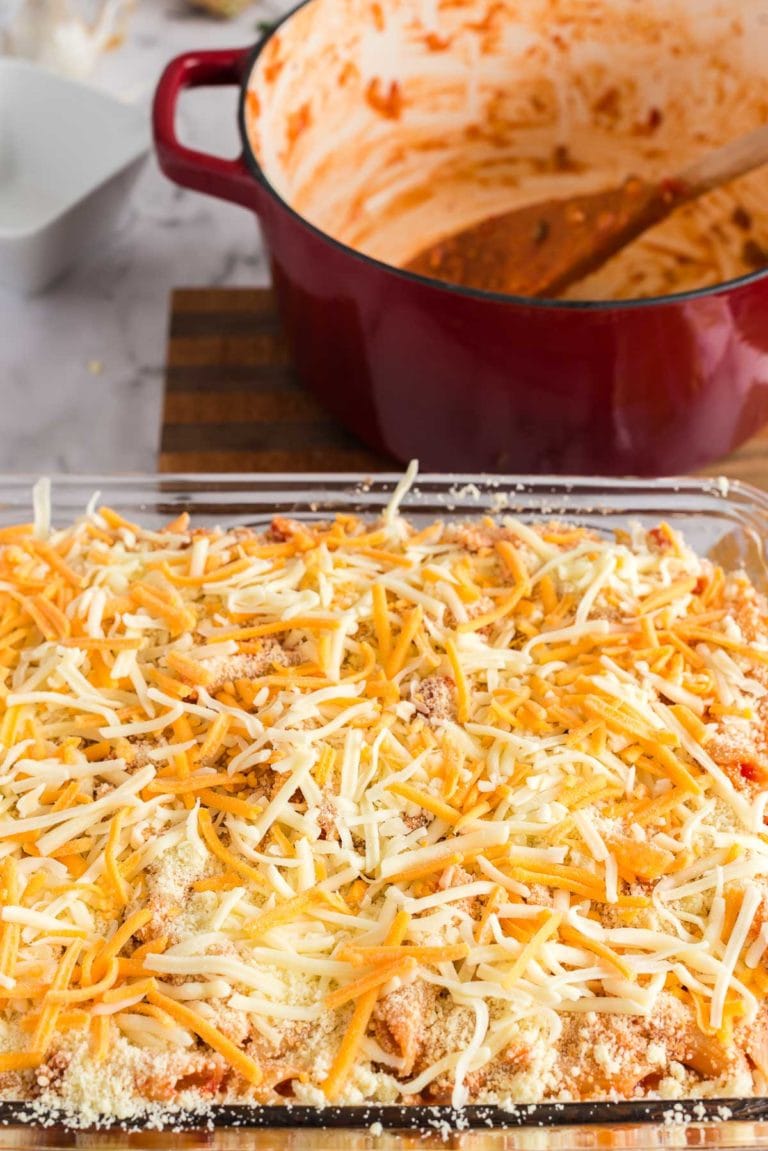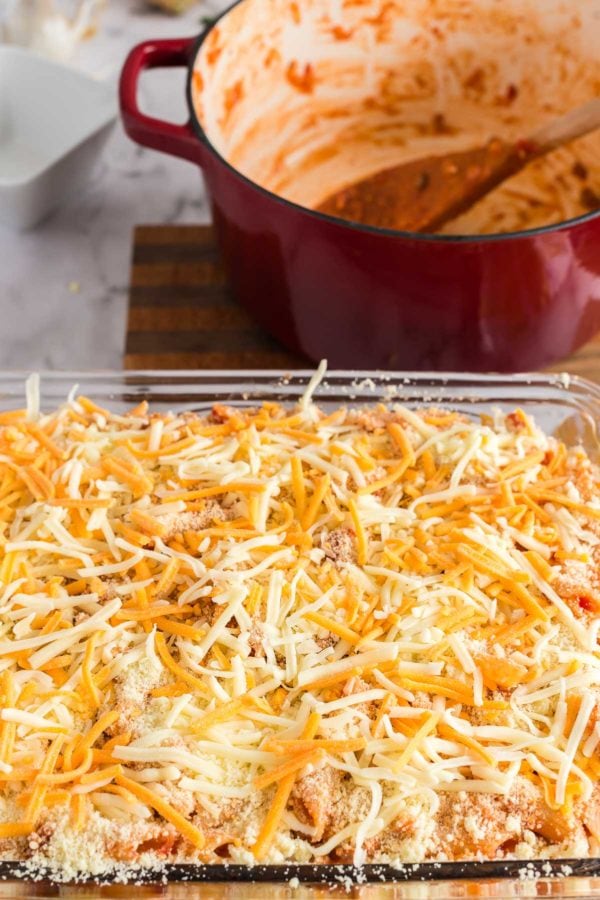 Right before serving, I like to add some fresh basil to the top, but that's totally optional!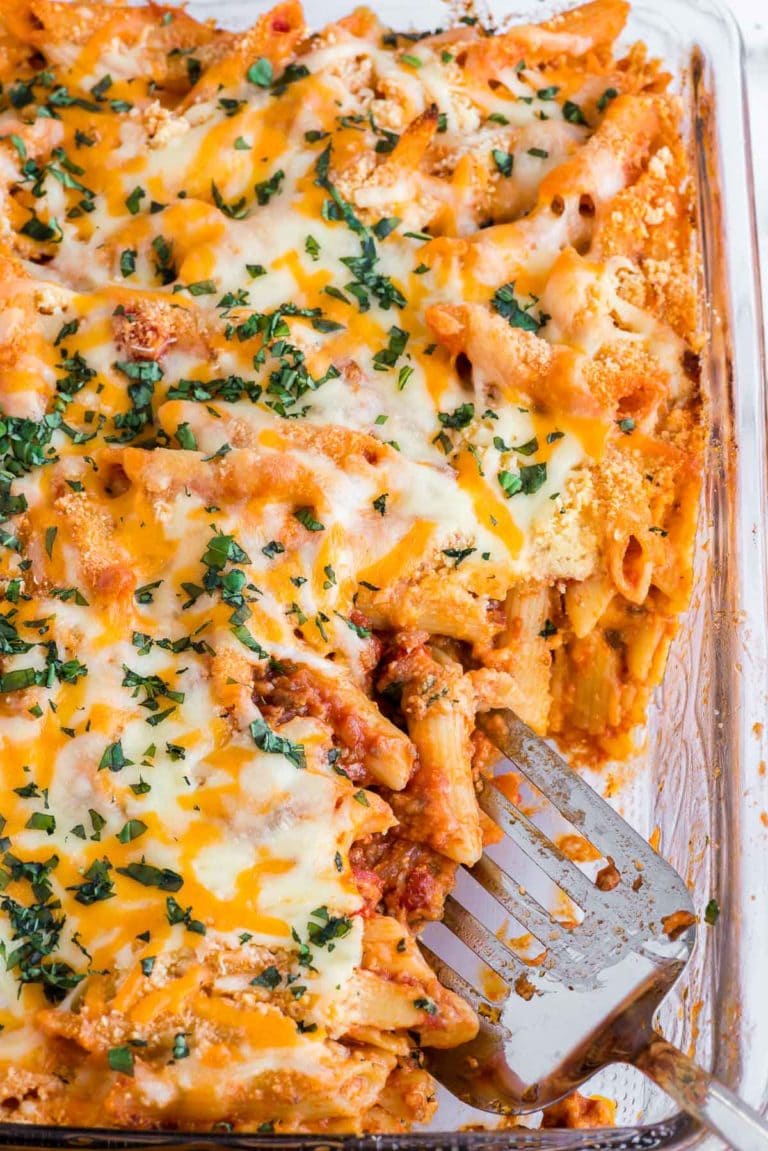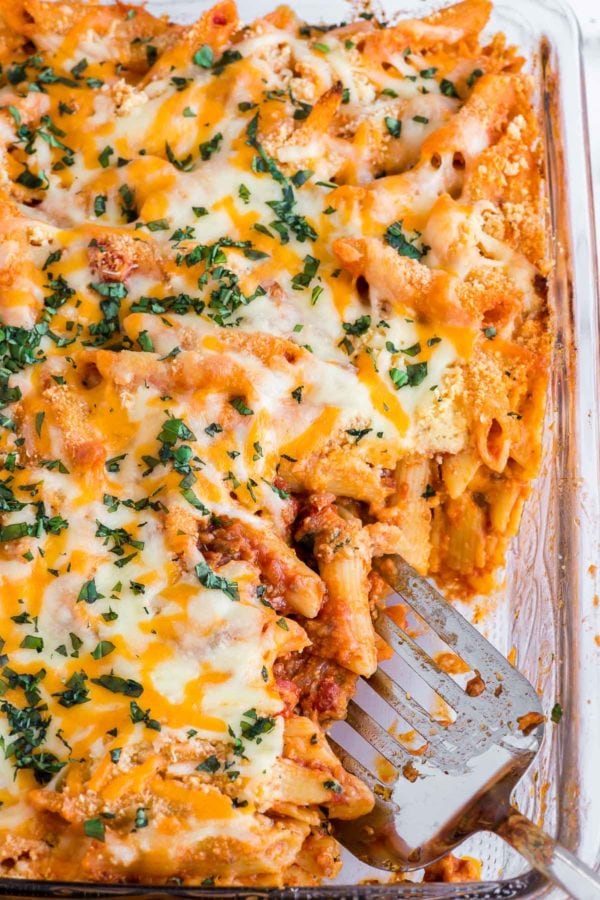 As you can imagine, this makes the whole house smell SO GOOD while it's in the oven! We like serving the ziti bake with a simple side salad using Italian dressing. It's also great with fresh bruschetta as an appetizer. Let me know in the comments if you want me to share our simple bruschetta recipe!
Here's the detailed Baked Ziti recipe ingredients and directions for you.
Doesn't it look delicious?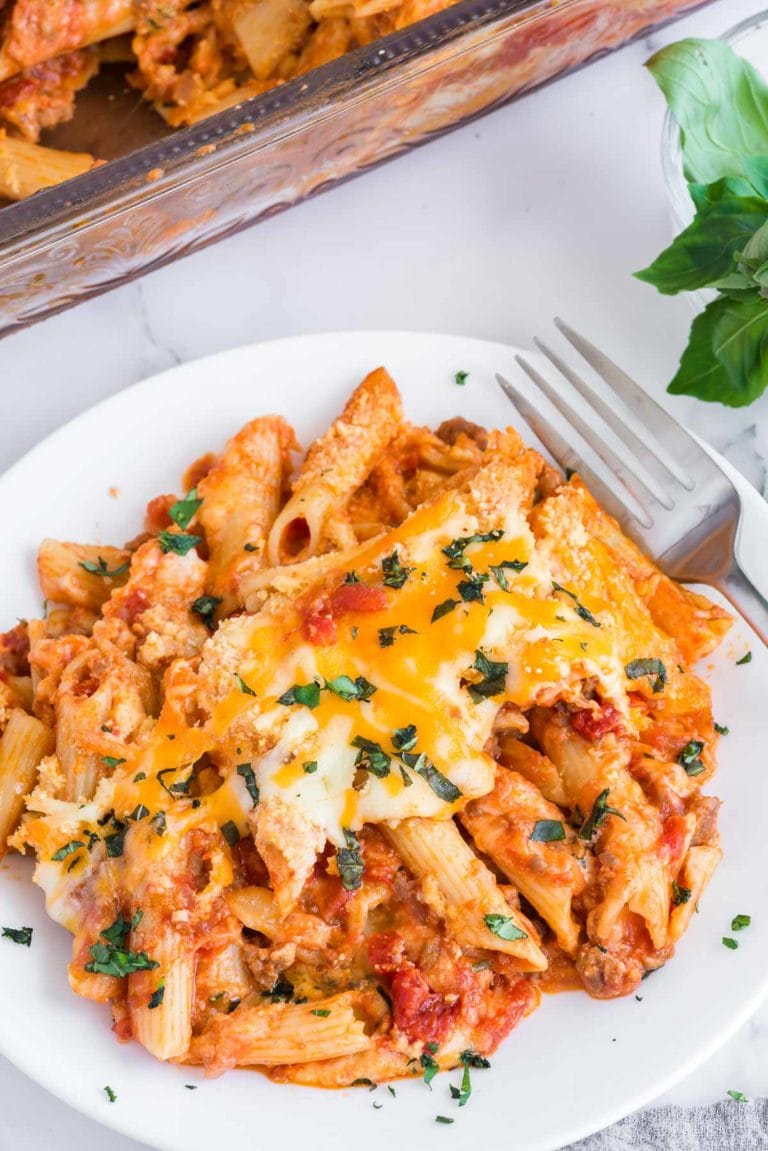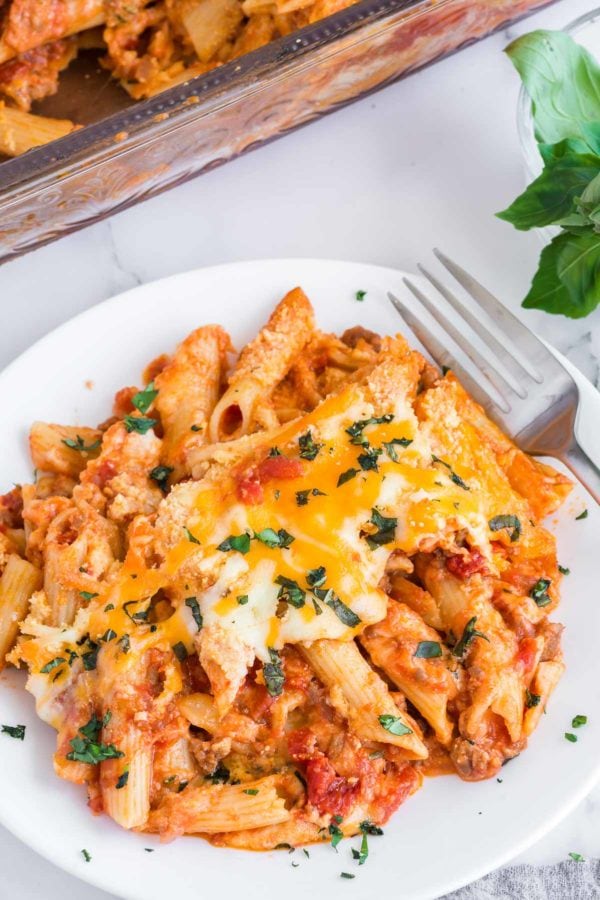 Be warned – this does make A LOT of ziti.
Sometimes we crave it when we're not entertaining. It works well to eat half the pan over a few days and freeze the other half to enjoy later. To reheat, I just sprinkle a little water onto each serving before microwaving to prevent it from getting too dry.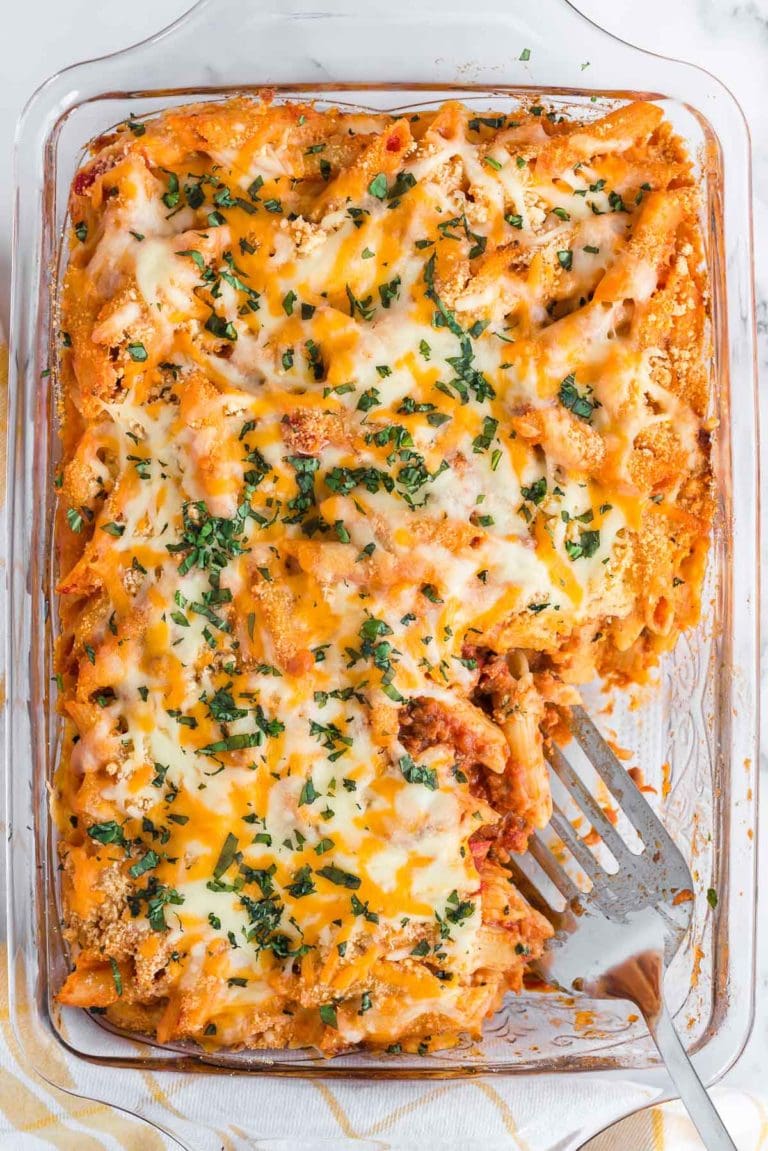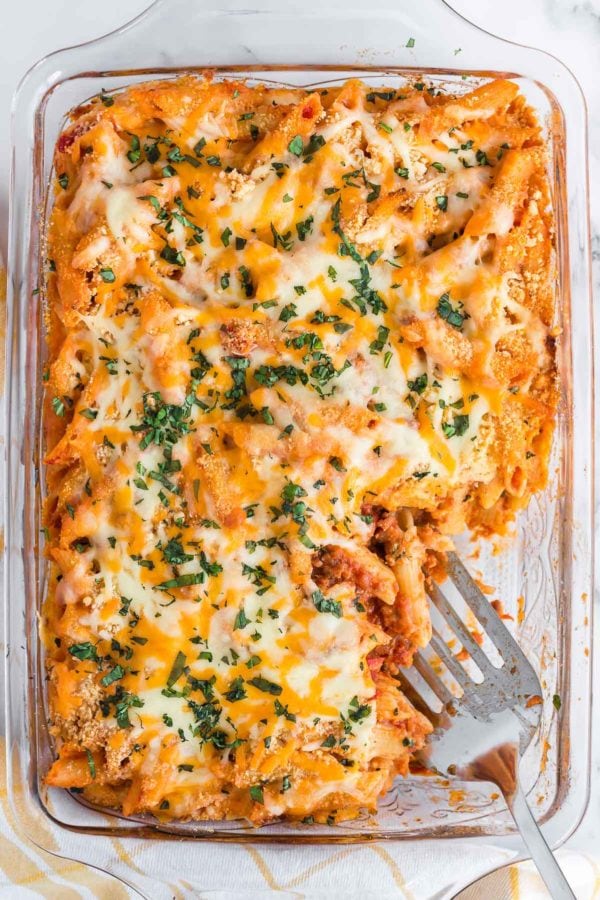 Don't forget to pin the post so you can find the recipe again later! Enjoy!