Post written in collaboration with Tuesday Morning. All opinions are my own!
In the current rushed pace of overscheduled lives, many of us (including me) rarely pause for impromptu casual gatherings. At the same time, I know whenever I take a moment to visit with friends, I feel happier and reenergized.
I want to live in a world where I see my neighbor/friend grabbing the mail and impulsively invite her in for a quick chat and a cup of coffee or tea without any pre-planning.
To make this little dream closer to reality, I wanted to prep the house before my first impromptu invitation.
I needed a few touches of fall decor, simple white serveware, coffee bar supplies, and a few fall snacks to keep on hand for guests.
One trip to Tuesday Morning helped me get EVERYTHING I needed. Plus, I got it all at budget-friendly prices.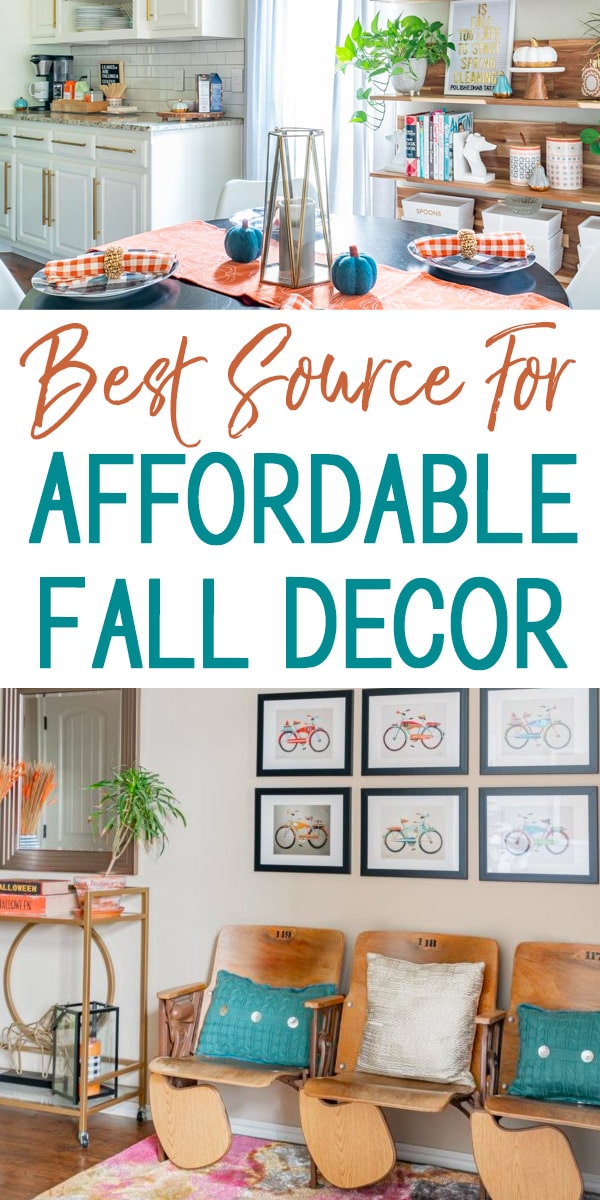 If you're not familiar with Tuesday Morning, it's a total gem of a store for all things home-related.
I always find something unique for the house and end up with the good kind of sticker-shock. I'm shocked it doesn't cost more! You can find the nearest location to you here.
Ready to see what I came up with?
I opted to keep things very simple on the dining room table so we have space to play games and do puzzles. The ceramic white and gold pumpkin from the seasonal area of Tuesday Morning adds the perfect touch of fall without getting in the way of fun.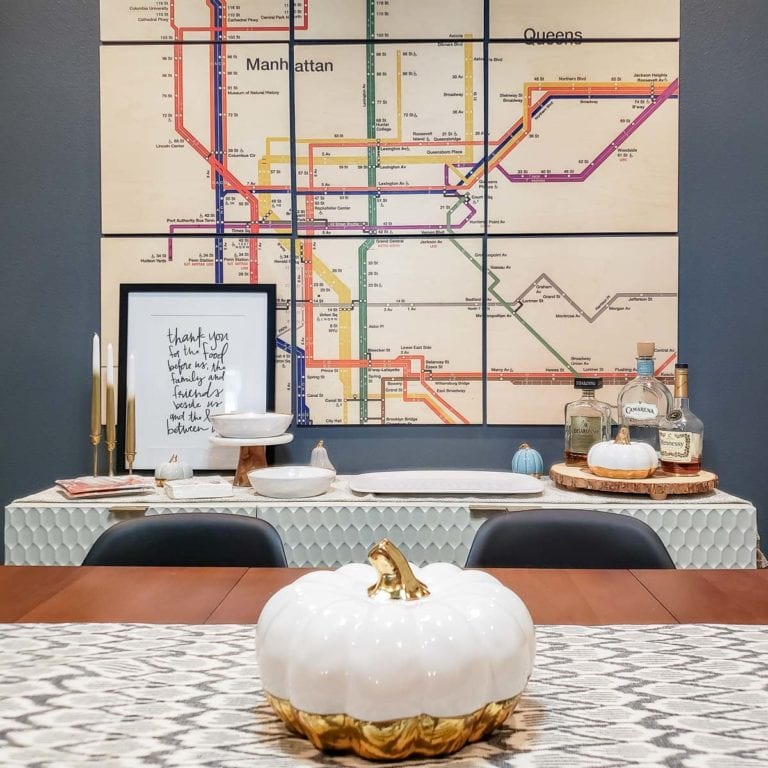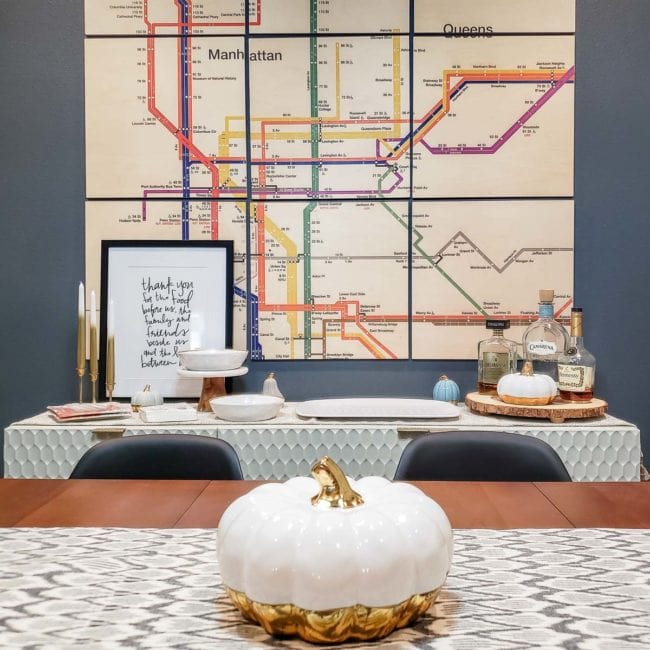 The serving console behind the table is almost all Tuesday Morning finds!
Starting on the left side, I found some really pretty gold and white ombrè candlesticks. Next to the candles, I was giddy to find a wood and marble cake stand. I love adding different heights to serving stations and this one will be versatile year-round.
I also couldn't resist the two white serving bowls with gold rims and the large white platter. Like the cake stand, I can use these serving items any season.
On the right side of the console, we found the coolest wood stand for fall entertaining. It's a slice of a real tree!
Each tree stand was totally different, so it was fun picking out which slice we wanted. This is a perfect example of the kind of unique items I love finding at Tuesday Morning!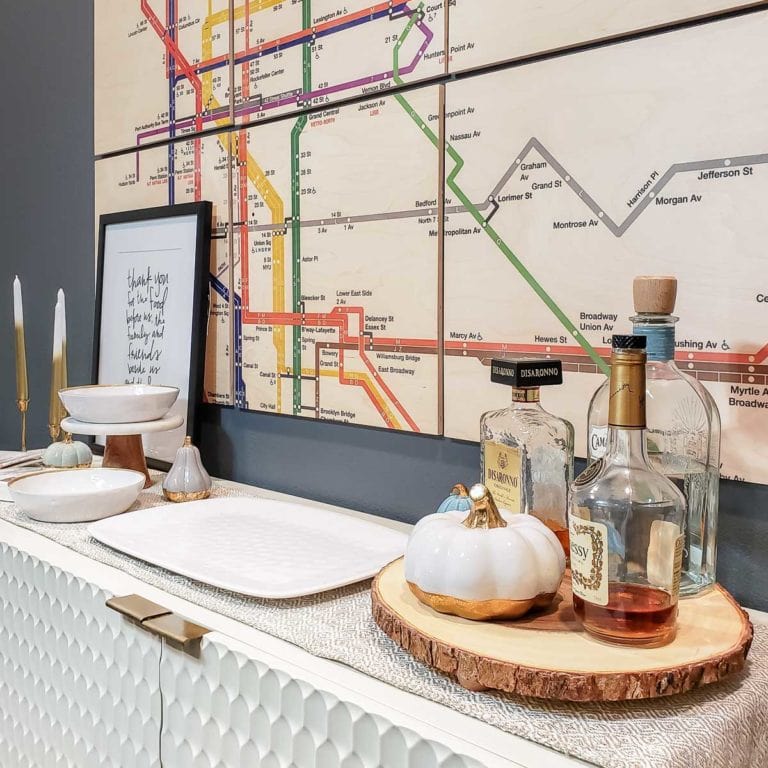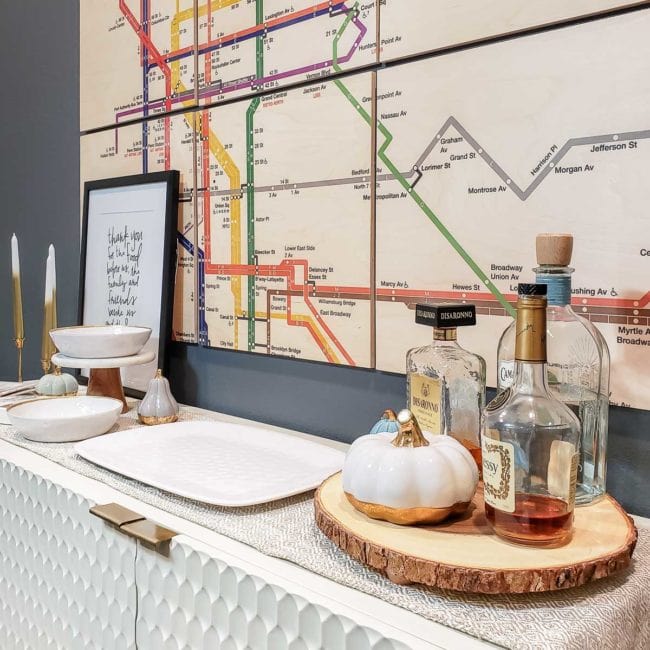 The table runner creates a layer of warmth and texture under the other pieces.
Across the console, I used several small gold-bottom ceramic pumpkins. You'll notice more of them in the kitchen photos. Having the coordinating pumpkins throughout the house helps pull the decor together across the rooms. But let's be real, I really have so many because they were so dang cute and affordable (Under $3 each) that I needed one of each shape & color combo.
Since I kept the table clear in the dining room, I wanted to set the breakfast table with a casual fall look.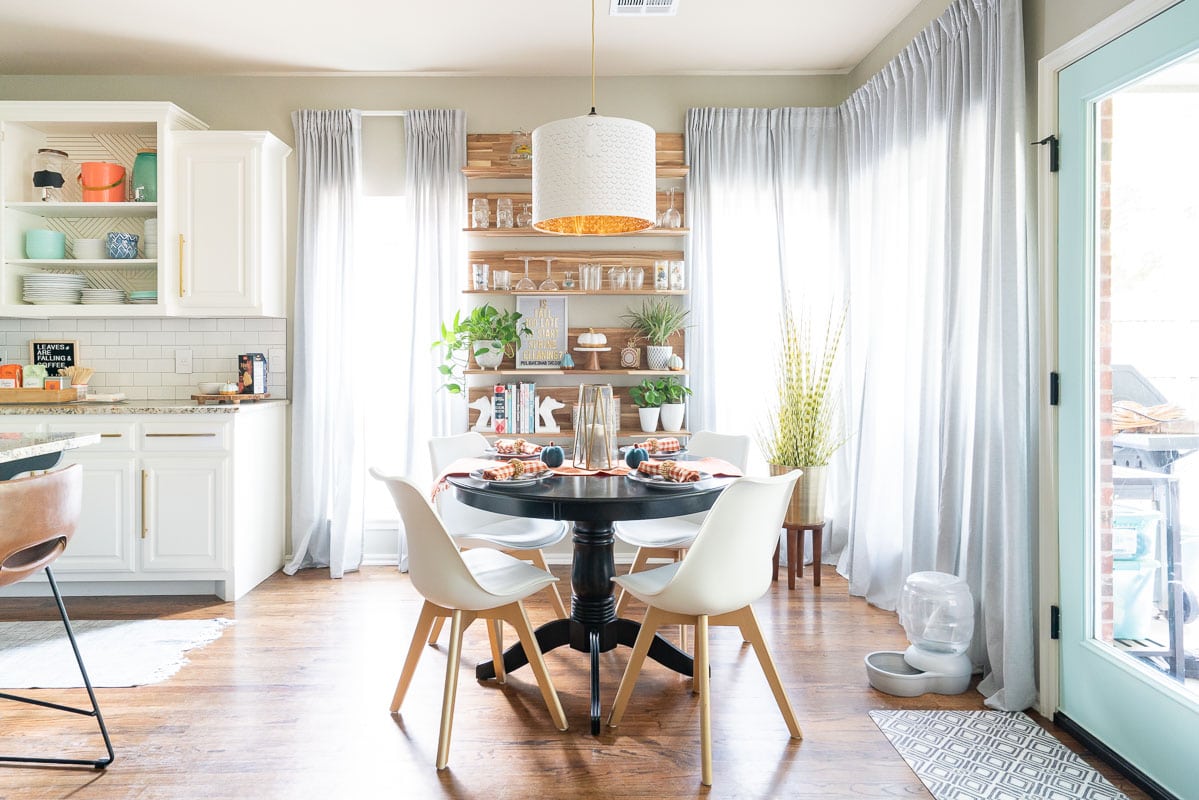 The black and white buffalo check plates look great with orange for fall, and will be just as perfect with red for Christmas.
The centerpiece of the table is a gold geometric lantern. The height of the lantern is impactful without taking up too much of the limited table space.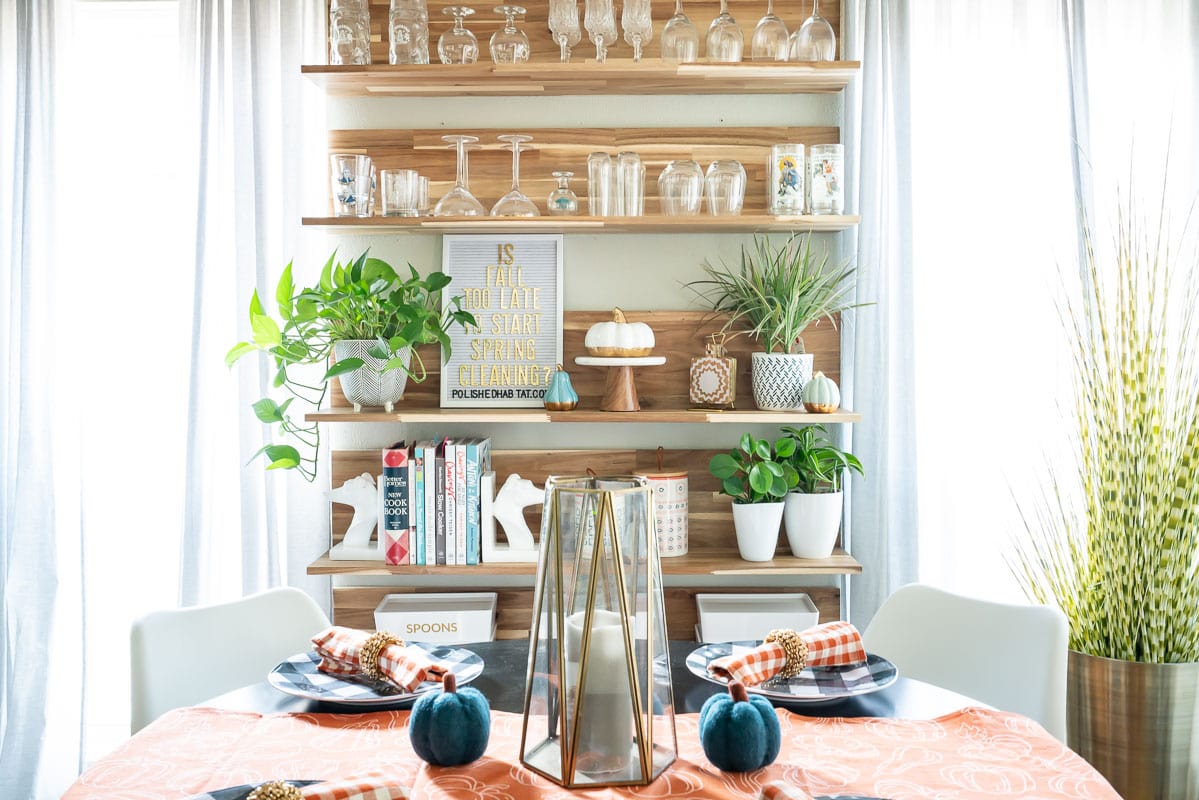 I spy more ceramic pumpkins!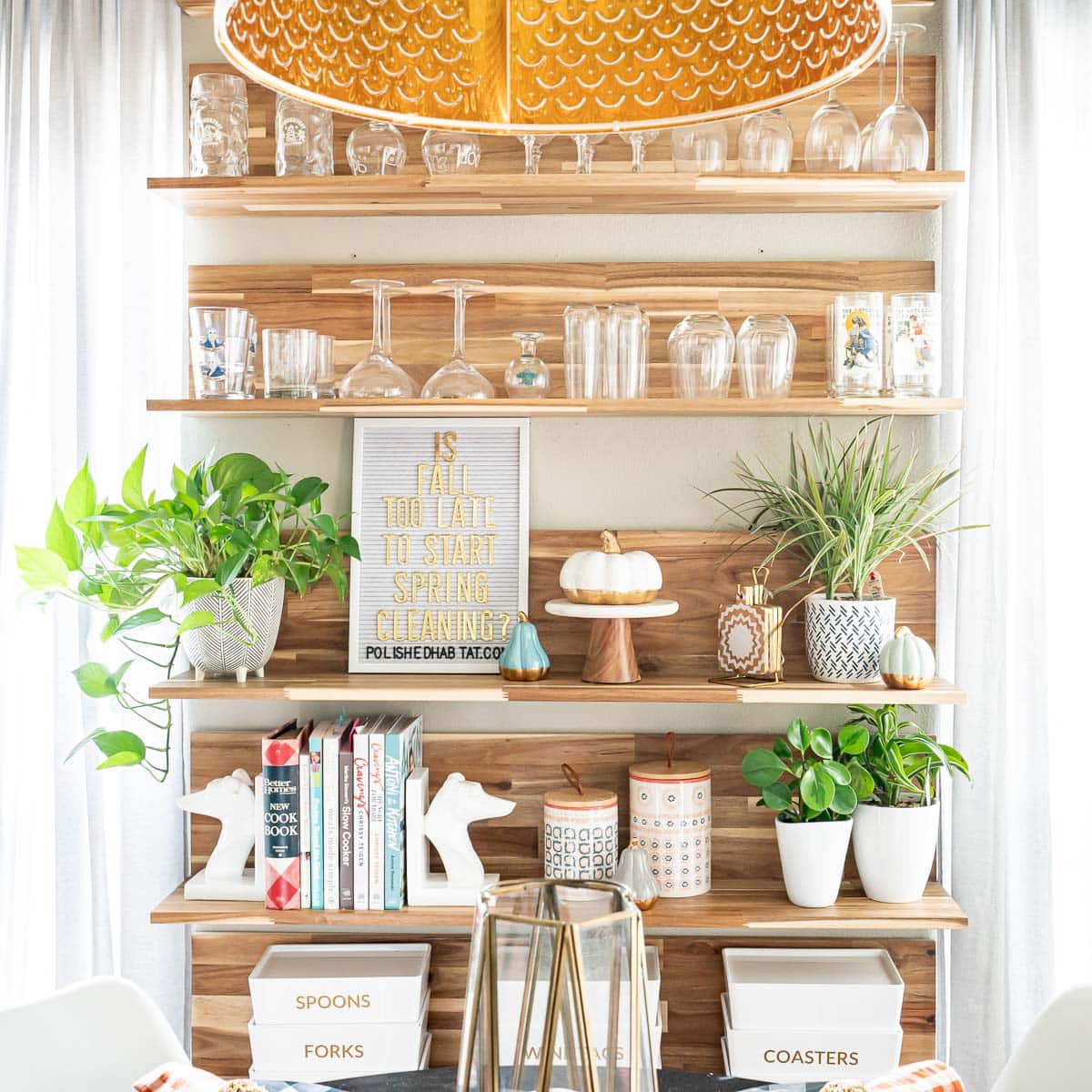 The set of hanging coasters was another unique item I couldn't get in my cart fast enough. They're both decorative and functional, which you know is my favorite combo.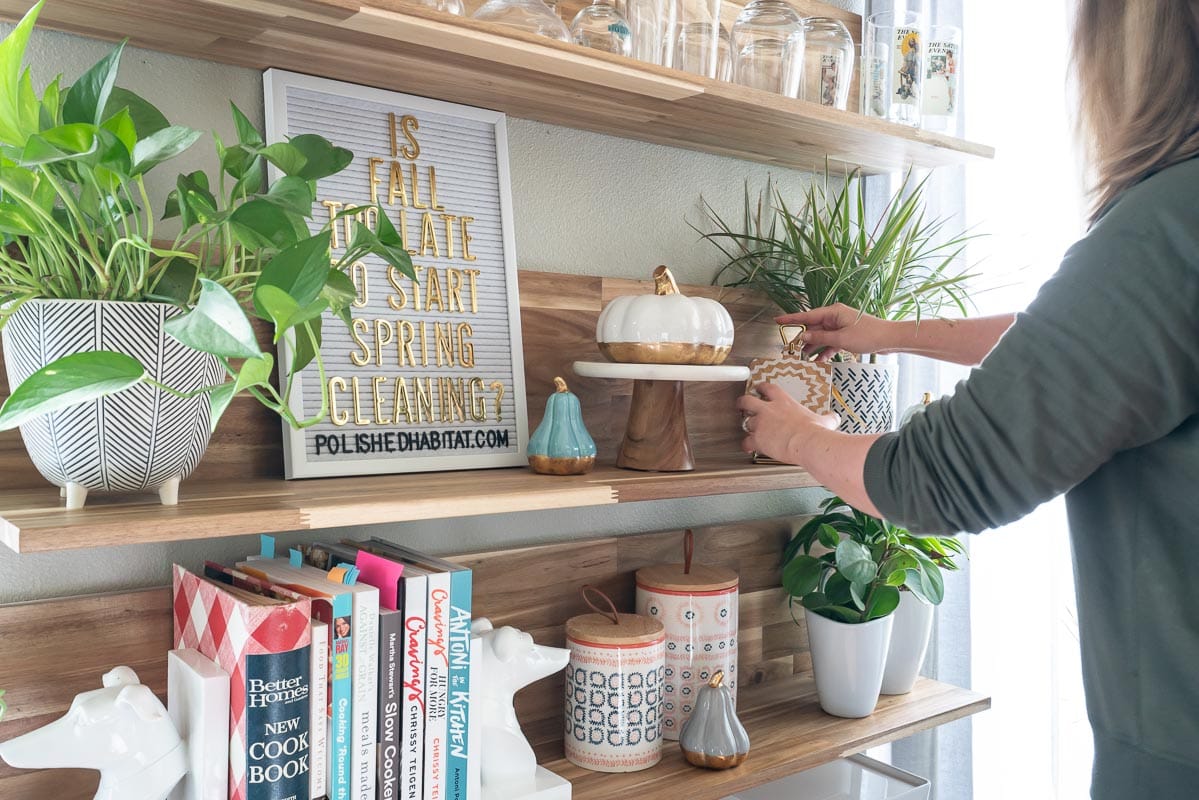 I promise I didn't forget that my main purpose of this shopping trip was to prep for impromptu gatherings!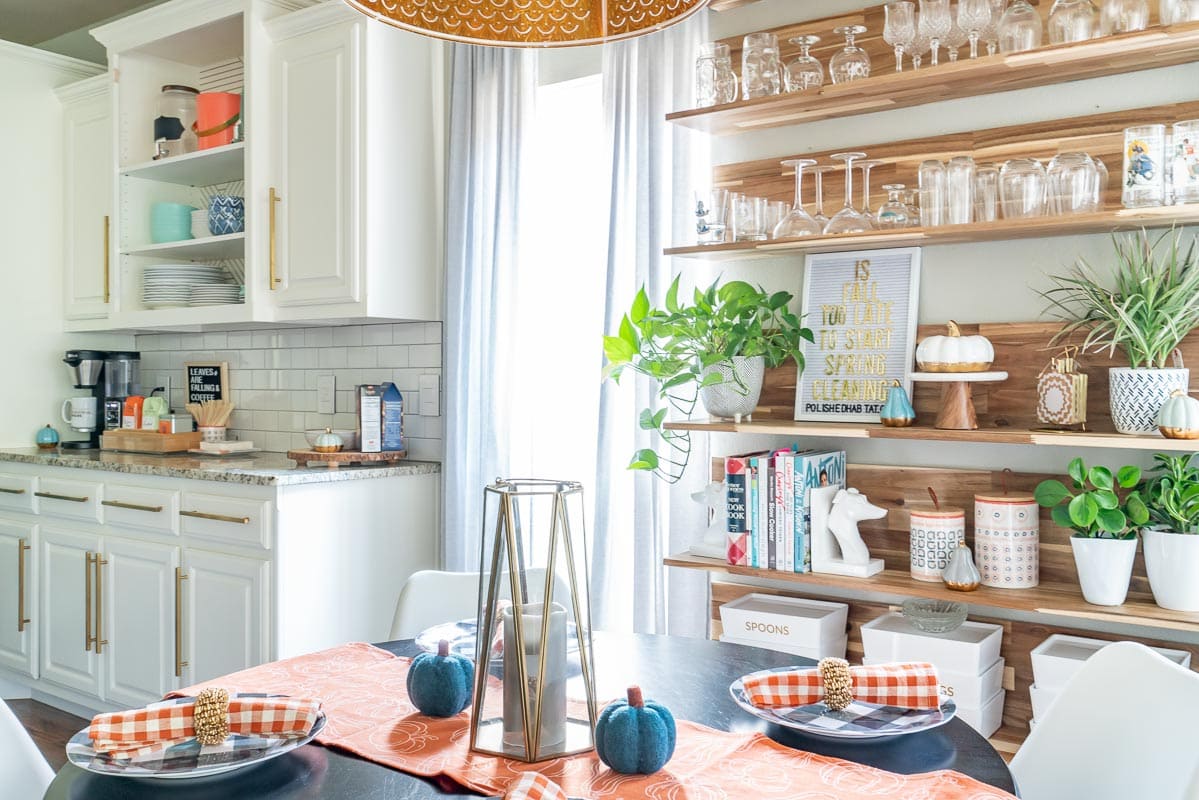 I spent some time in the coffee and tea aisle at Tuesday Morning picking out some tasty fall varieties to offer guests. I can't wait to try the Southern Pecan.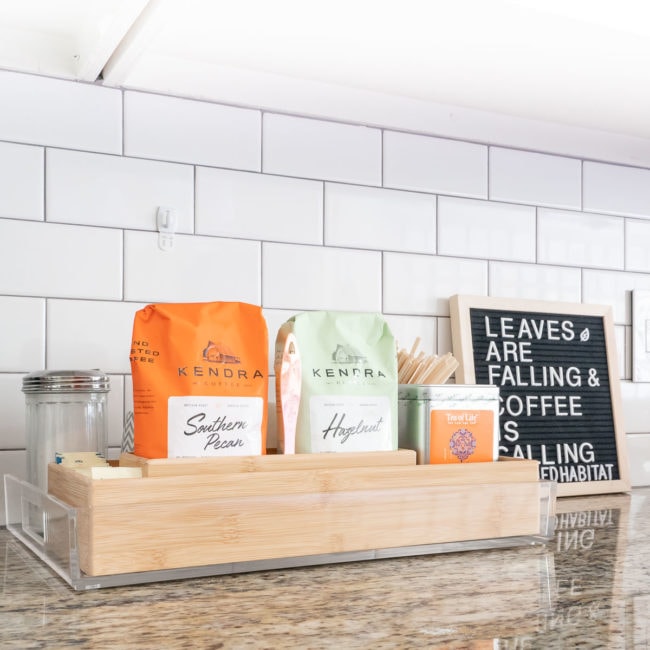 I also grabbed new bamboo organizers to keep everything tidy in my coffee station. They really do have EVERYTHING you need at home!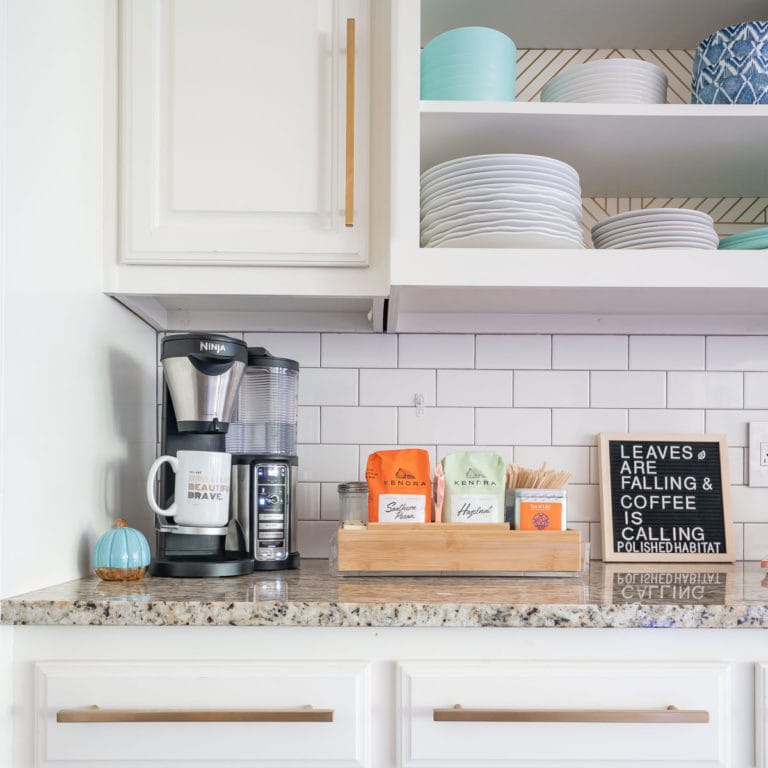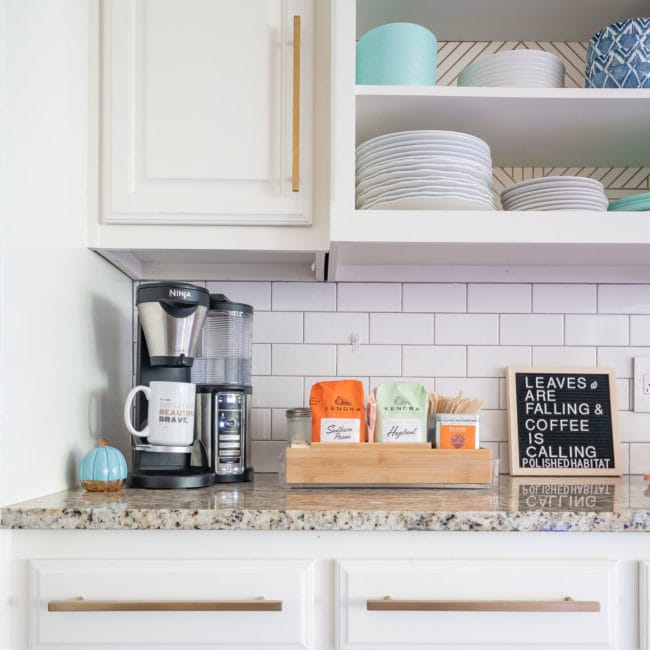 Every gathering needs some napkin humor!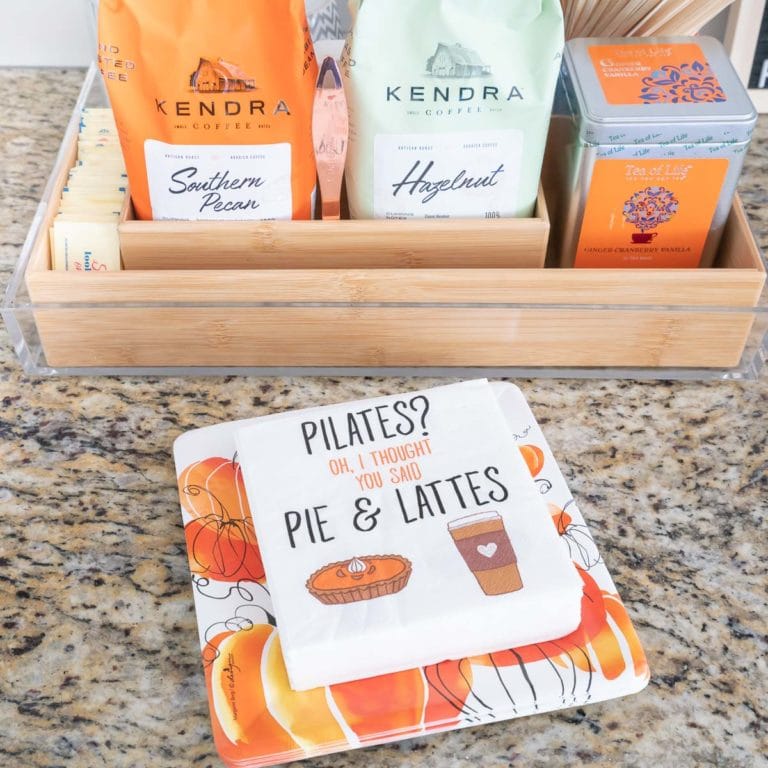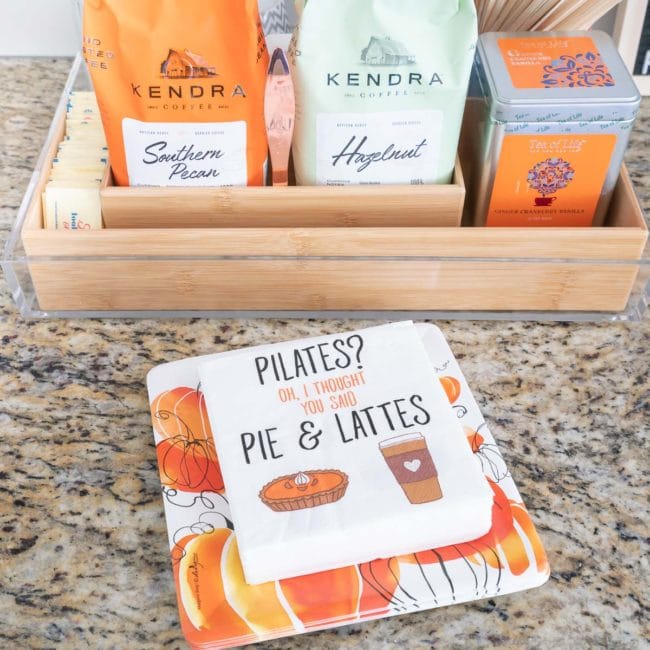 In addition to having coffee & tea on standby, I wanted to have some packaged treats in the pantry to pull out at a moment's notice for guests. Especially if I can sneak a taste!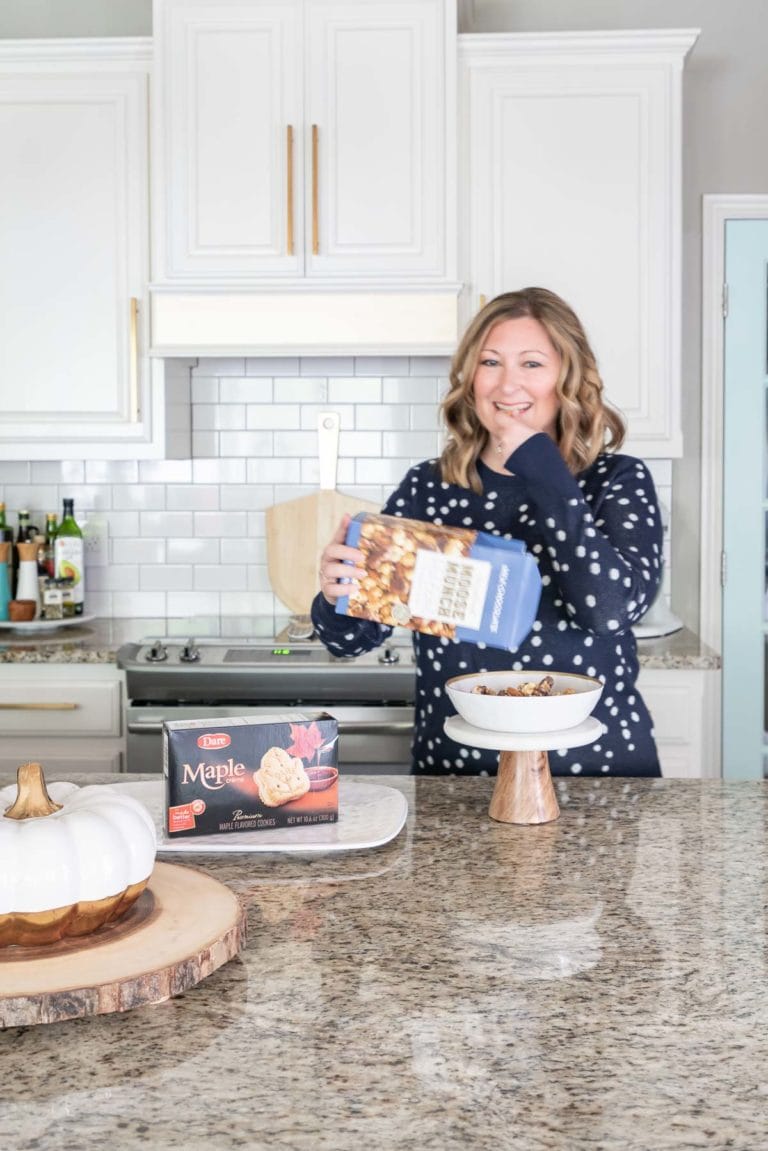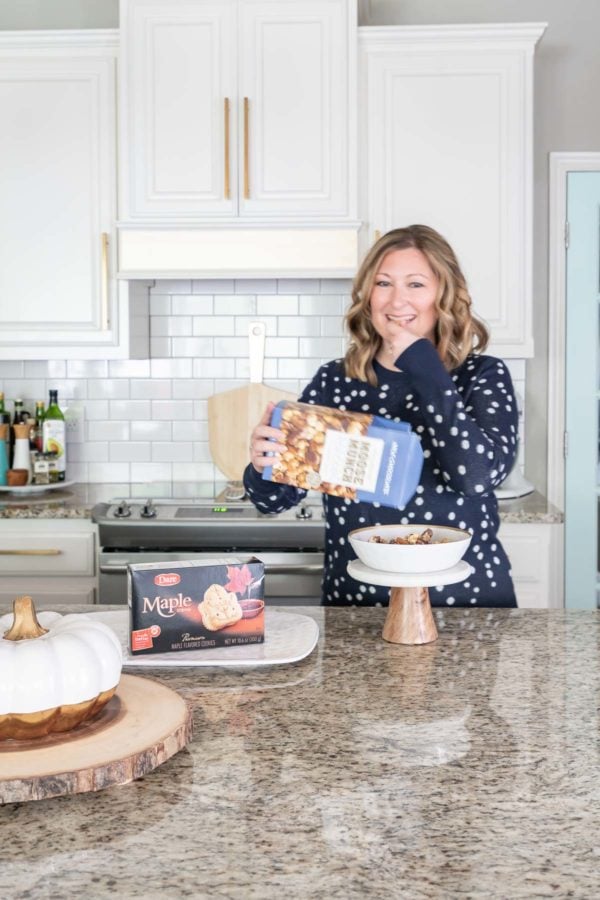 The real win is that using the treats and servingware I picked up at Tuesday Morning, I can be ready to invite someone over for coffee and goodies in 60 seconds.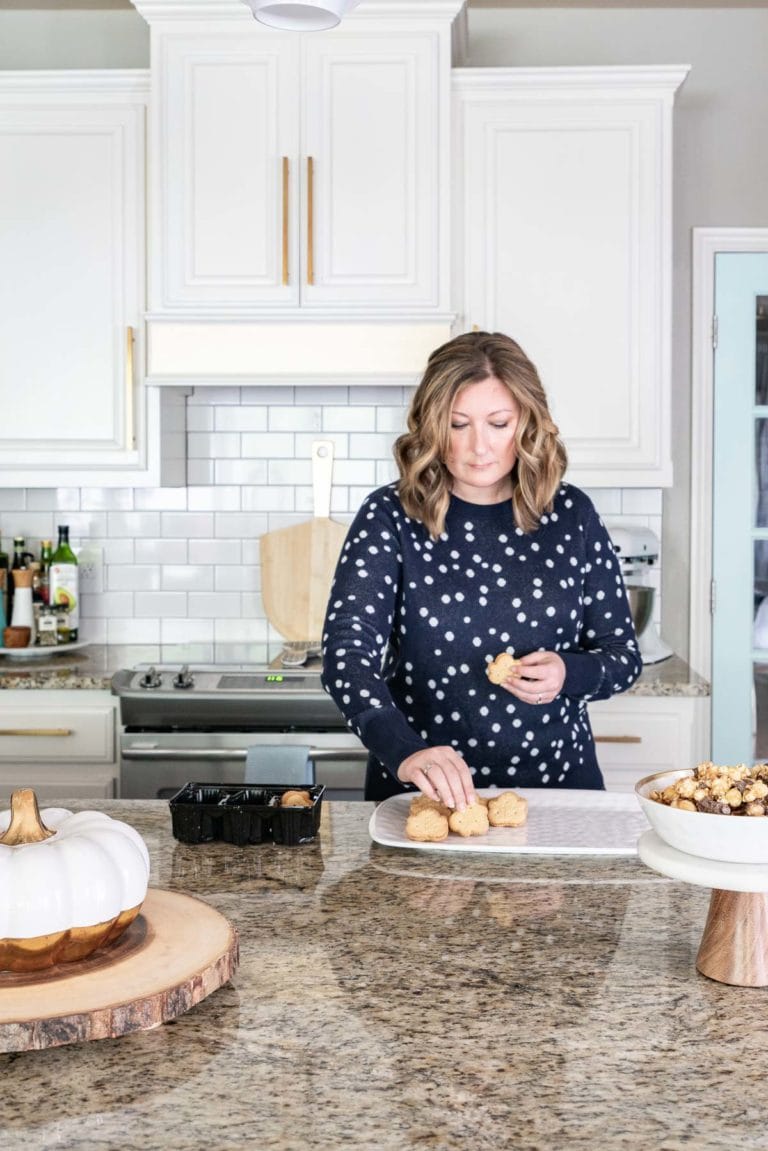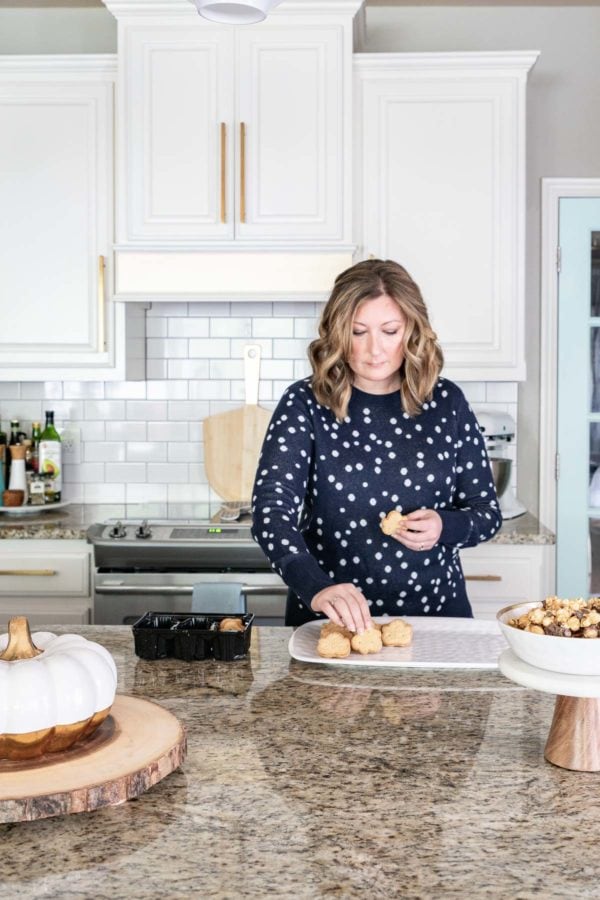 The coordinated items make it look like I had time to put in way more effort than it took.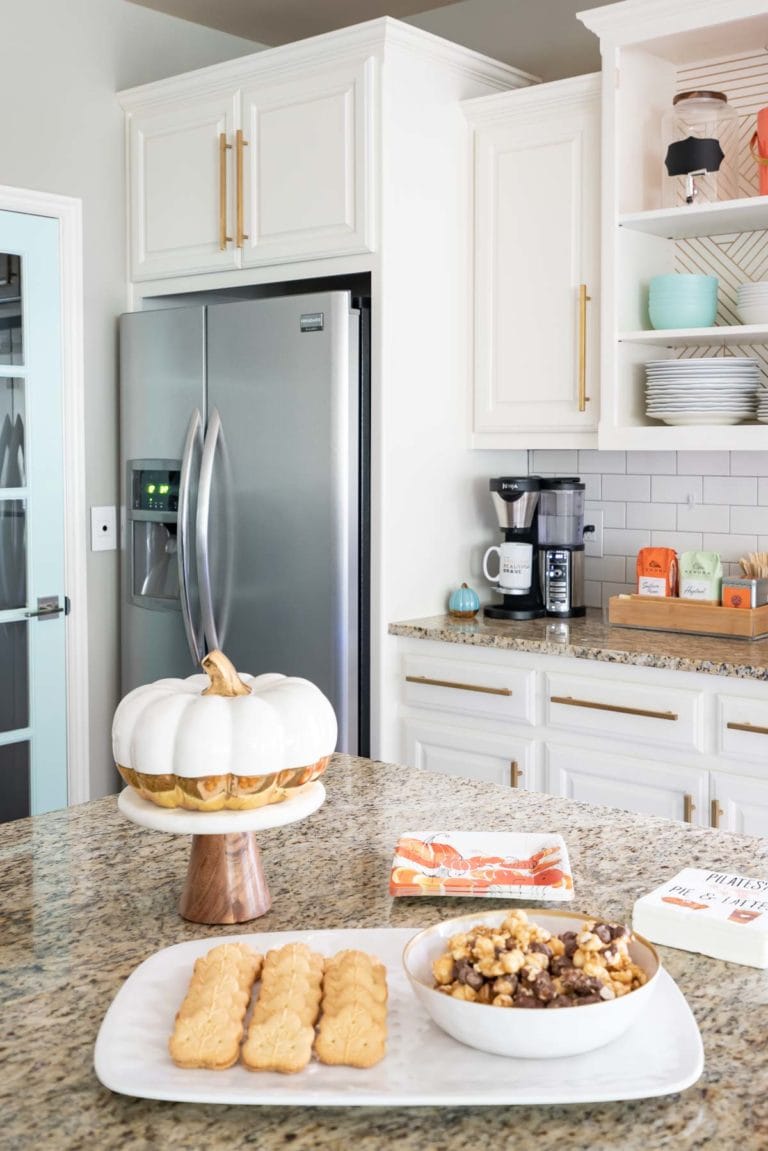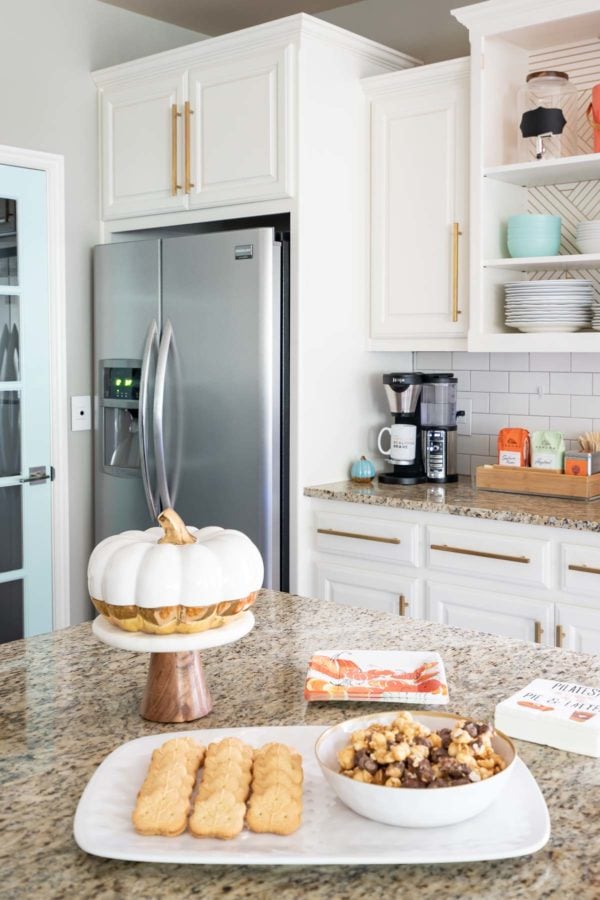 With everything in the kitchen set, I added two teal sweater pillows in the entryway to give guests a warm welcome.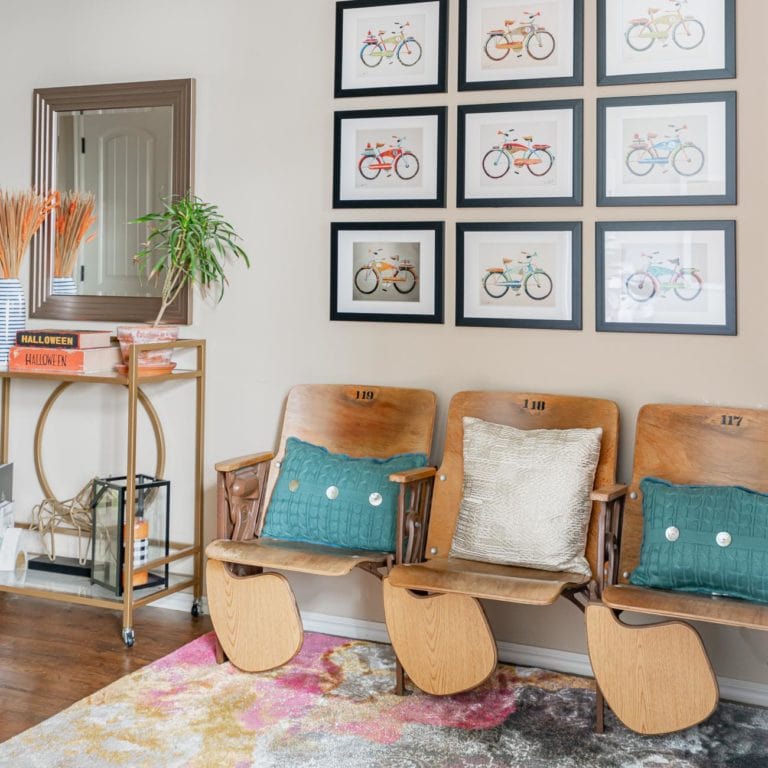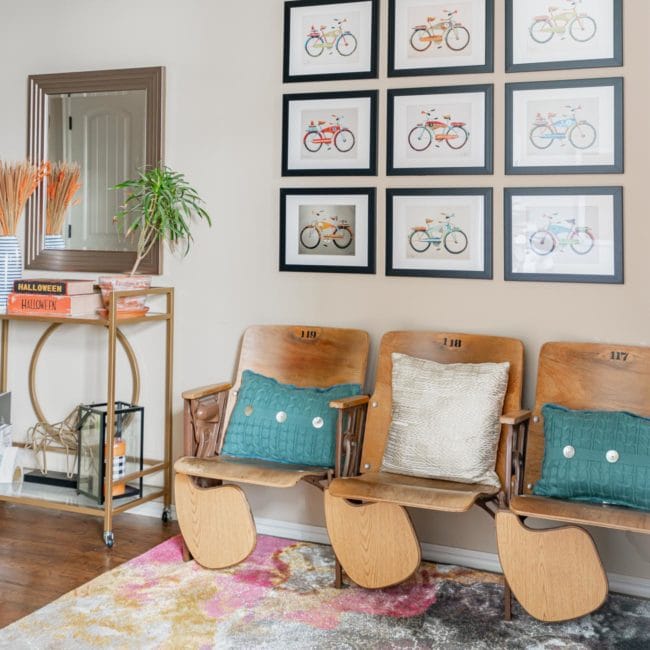 I'm a big believer that your house doesn't need to be perfect to invite people in. But for me, I also know that when our home is decorated for the season, I'm naturally more inclined to keep it clean and to invite people over.
Our kitchen had been a hot mess of extra things on the counters for the last couple of months. My shopping trip re-motivated me to keep things less cluttered and guest-ready. And at the end of the day, I do that because it makes ME feel better.
In the comments below, let me know your favorite Tuesday Morning find from your house or your favorite find from this post.
If you've never been there and aren't certain which of the 700+ locations is closest to your home, you can find out here.
Now I'm off to invite a friend over for a little fall gathering and I encourage you to do the same!