Remember last week's confession that we fell into a dining out rut? My new meal board is a great help, but I had one final project lingering. The freezer had become a black hole. Things went in and NEVER came out. Even when we've cooked, I've just bought everything we've needed with no regard for the food we already had. Serious budget fail!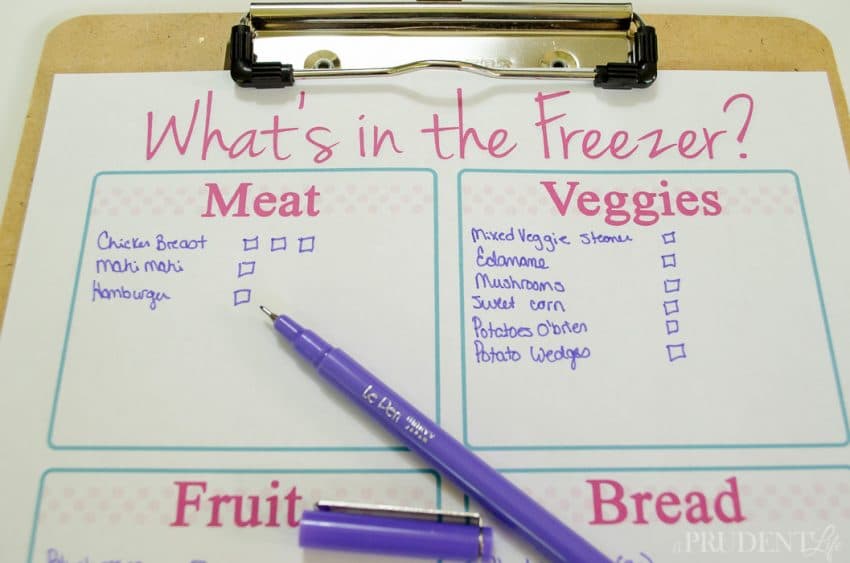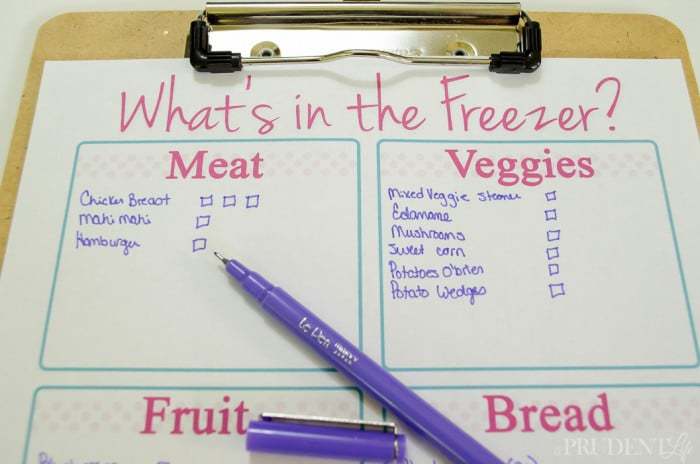 Today was the day to fix that problem and organize the freezer. I actually bought some new containers for the freezer MONTHS ago…circa pantry makeover last fall. It's delightful that they are now IN the freezer doing their job.
As you can see, the before was just a cluttered mess: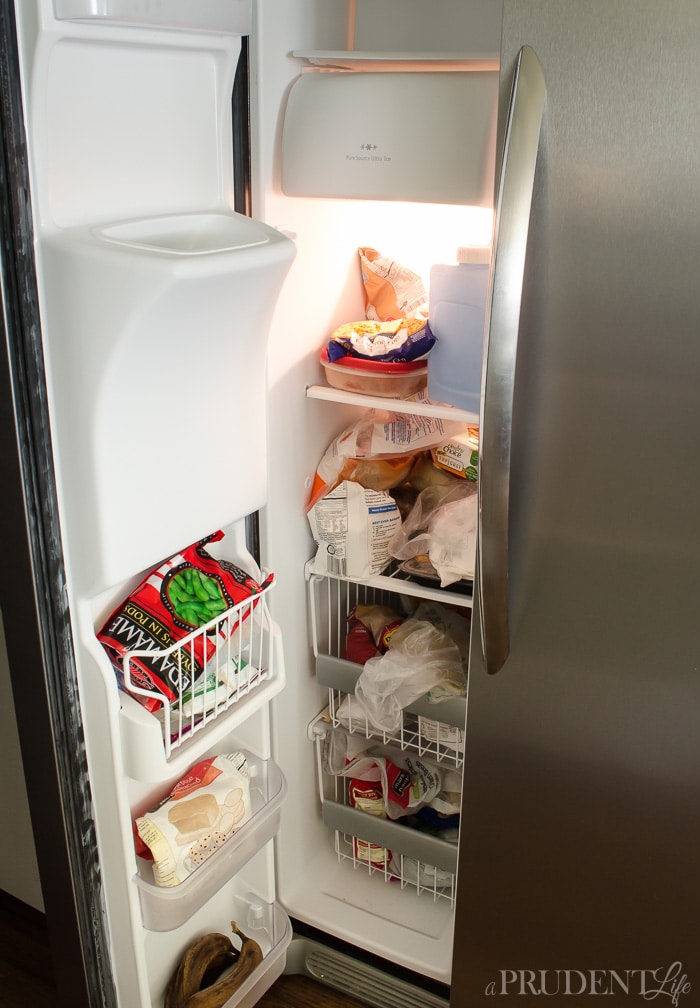 I moved everything from the freezer to the countertop, separating items into categories as I went.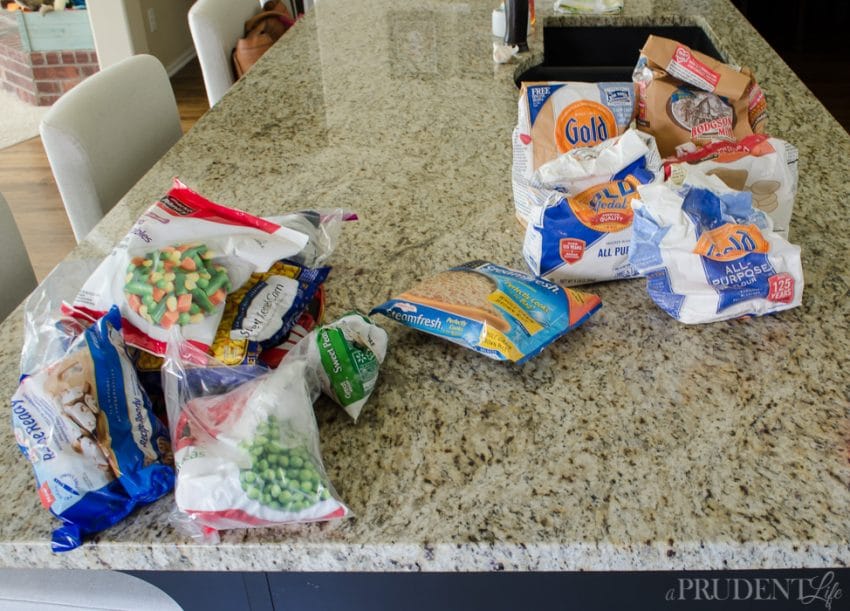 Umm….why do I have FIVE bags of open flour? White, Whole Wheat White, Whole Wheat and a few duplicates. This would make more sense if I ever actually baked anything.
I also found that some items needed to be trashed 🙁 It's always painful to throw money away like that. Hopefully it won't happen  again with the new system.
When I restocked the freezer, I added the storage bins to the open shelves. Mine are Sterilite document bins from Target, but I can't seem to find them online.  I think the stores still have them though!
The bins help items stand up so they can be "filed" instead of piled. It will make it so much easier to find what we are looking for!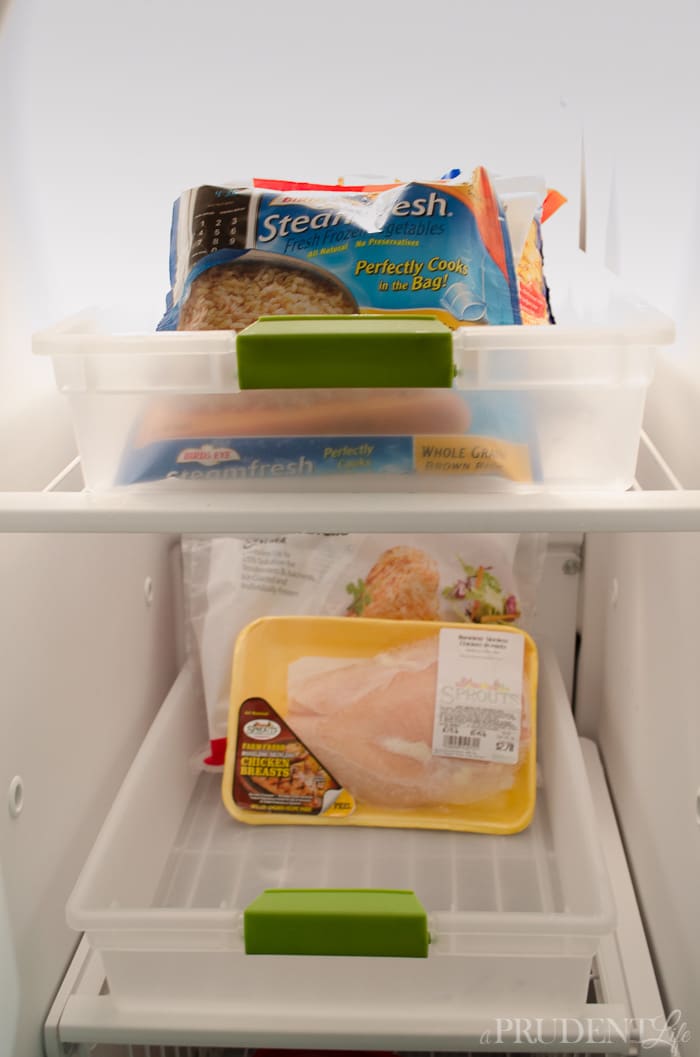 I used one shelf each for veggies, meat, prepared items, and bread. Potatoes went in the door. I condensed the flour and moved it to the pantry fridge.
Although it is super helpful to have the actual freezer organized, the real help is going to be my new inventory sheet! Now, when I'm meal planning, I can start with what we have on hand and work from there. And all without ever opening the freezer!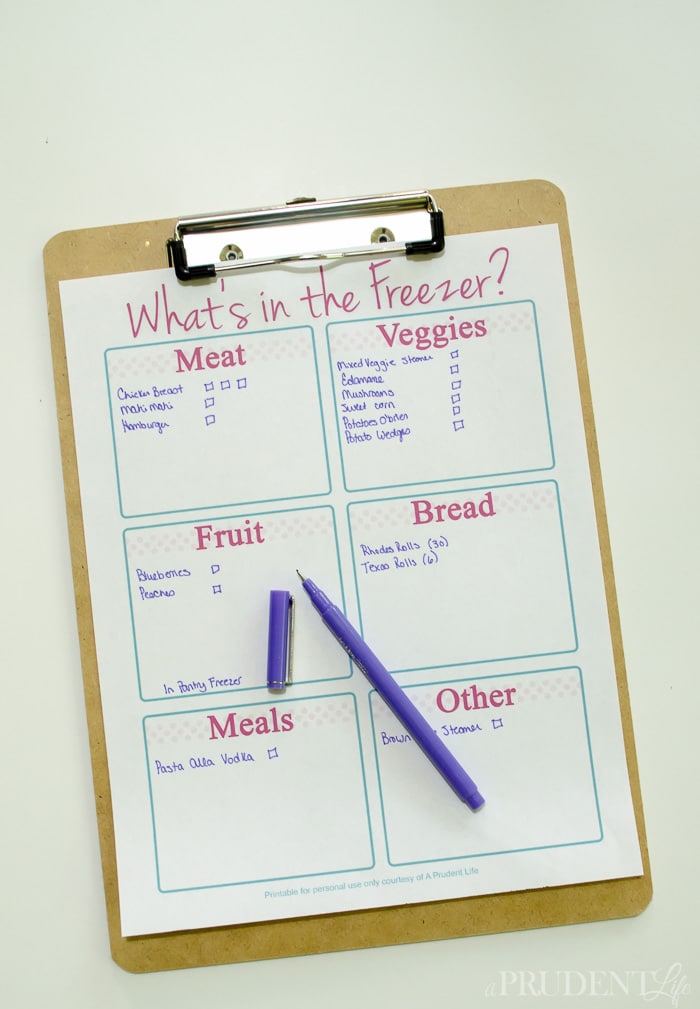 You could keep a simple list in a notebook by the freezer and achieve the same result, but I decided to make a pretty printable to keep me organized. I'll keep a stack of them and update it once or twice a month – whenever the current version gets messy!
The printable is divided into sections, just like the freezer. In each one, I wrote down what we had on hand. Each item also gets checkboxes since we have multiples of some items like chicken. When I use something, I'll just check it off the list! Easy!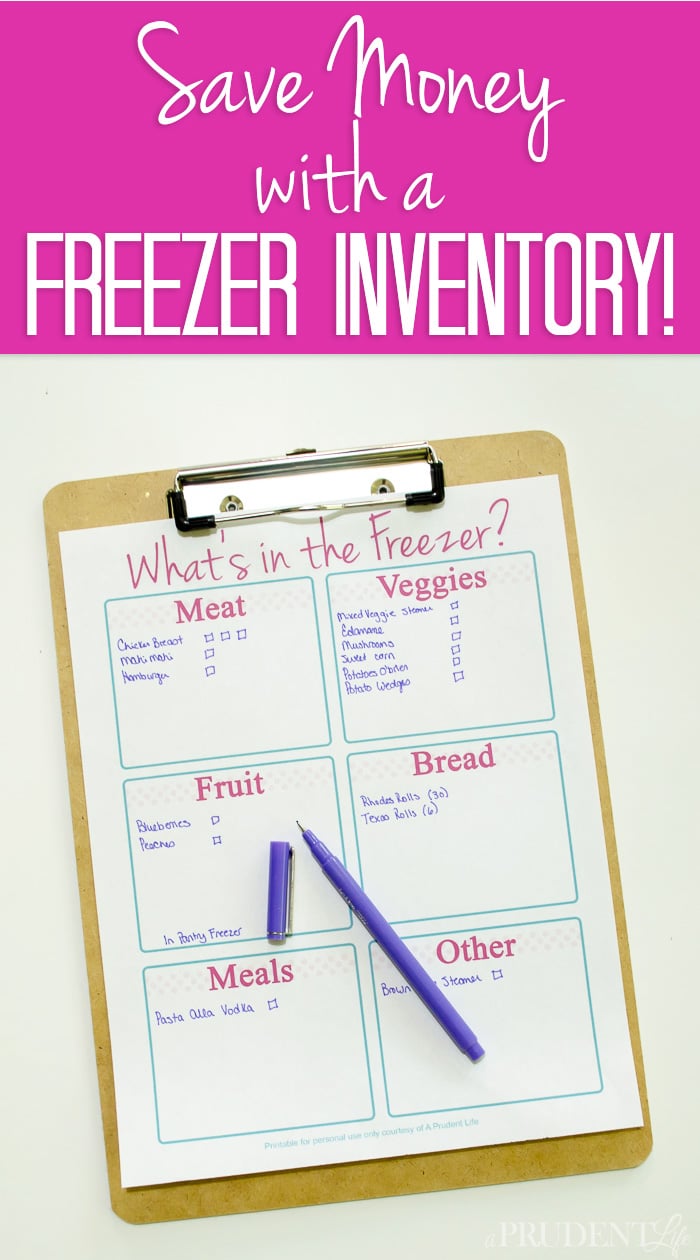 To print out your free inventory sheet click here!   Make sure you bookmark this page and/or pin the above image so you can come back when you need to reprint more of them!
PS: The printable make take a few moments to load. You'll see a gray screen and then it will pop up.
Does your freezer look more like my before or my after?