Welcome back to the One Room Challenge! If this is your first time visiting, I'm over halfway through a six week pantry makeover and the finish line is in now in sight! Check out my week #1 post to read more about the challenge and to see the before photos.
Week #4's update is WAY less labor intensive than week #2's painting, and week #3's tiling. My body is quite thankful for that! Despite the reduction in manual work, I still had some great accomplishments!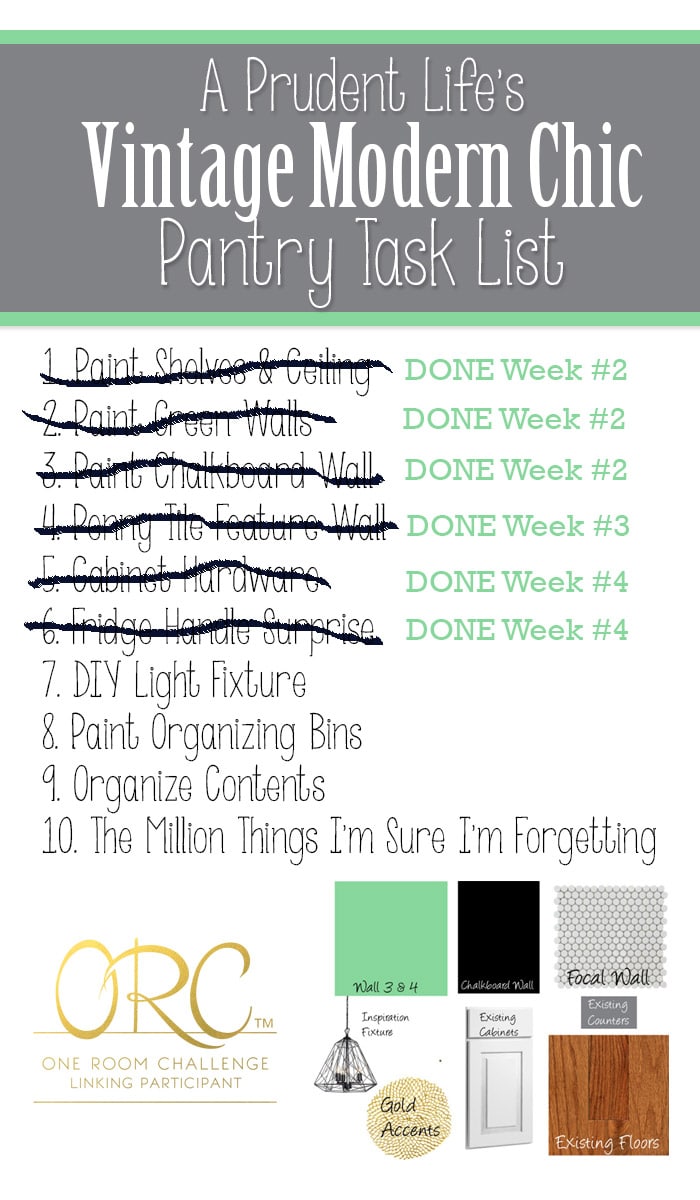 I ordered, received, and goldified my cabinet hardware. Ordering it silver and painting it myself was SUPER quick and saved me over 75%!
I saved even more by buying enough to FINALLY put hardware on our kitchen cabinets as well.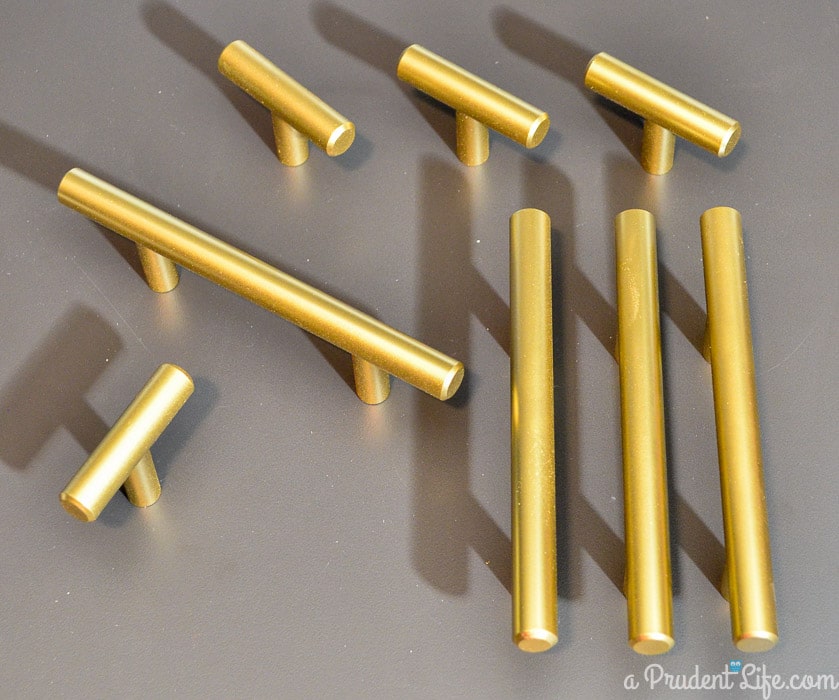 I figured out a little trick to make transforming the hardware really easy – read all about it, as well as the breakdown of my cost savings here.
I asked my husband to install the handles because he's way more patient with exact measurements. I'm an eyeball-er, which isn't the best characteristic to have when you only have one shot to drill holes in the right spot. It works out much better when I'm hanging stuff and the art covers the 17 holes I've nailed in the wall 🙂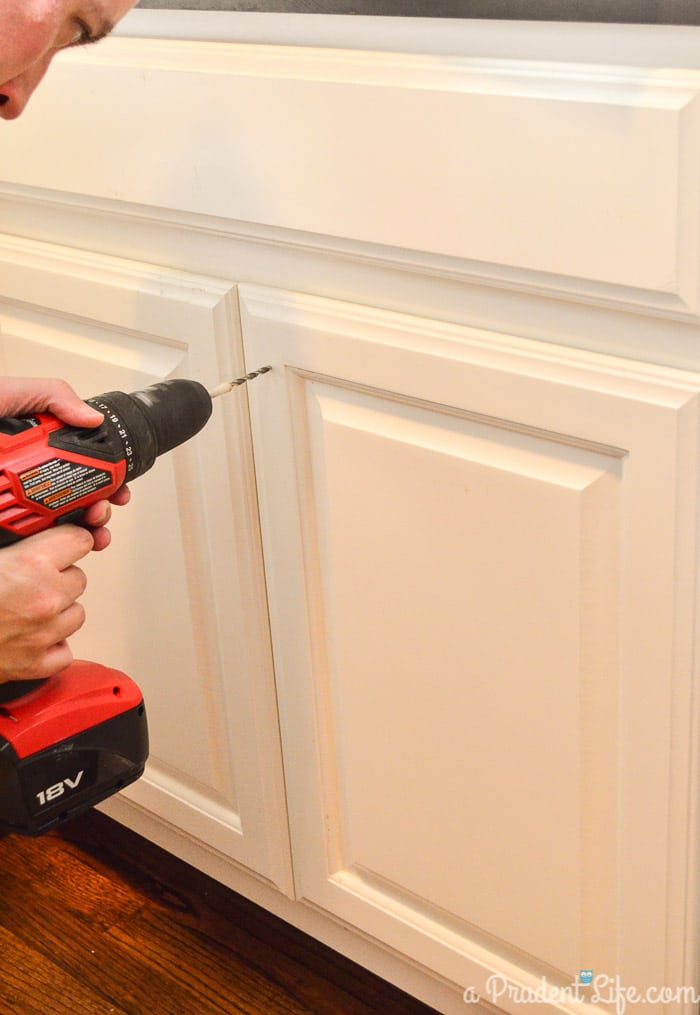 Since I'm obsessed with gold spray paint, the fridge is getting some gold love too.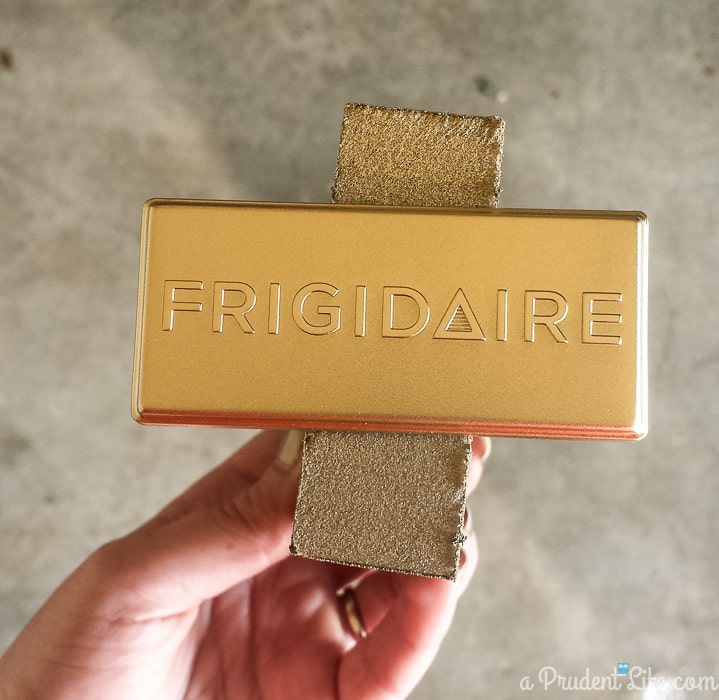 I was also busy shopping. First, I found some great organizing products for our open shelves. I'm loving the Lucite handle things on these BHG containers. You flip the Lucite piece to create an airtight seal. I LOVE LOVE LOVE pretty, functional storage!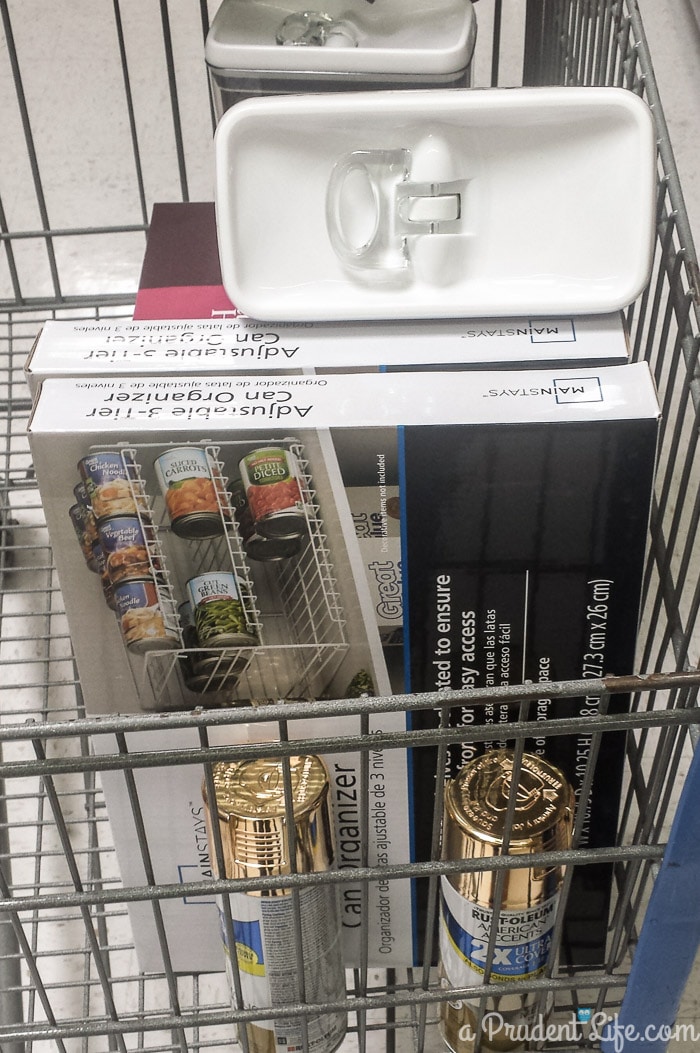 And then there is the light fixture. I've got a plan that is skewed slightly to the crazy side on that fine line between crazy and genius. I've veered some from my inspiration fixture because I found some cool potential materials…in the garden section at Lowes.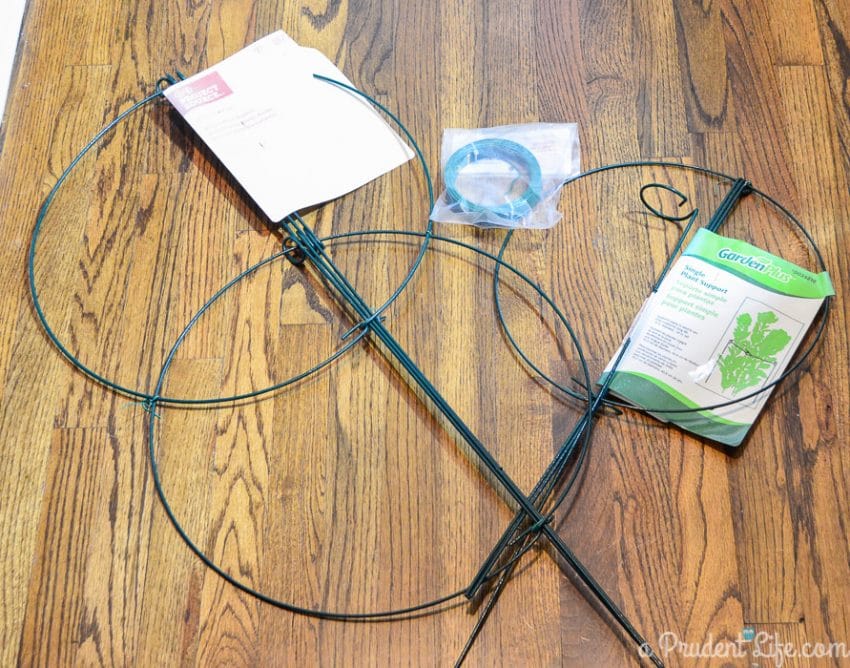 I still have no idea if my plan for this mess of products will actually work, but no risk, no reward, right?
The light fixture and crown molding are the key projects for next week. I'll also be starting on the organization. I can't wait to have our food back in the pantry and not all over the kitchen countertops.
That's it for my short and sweet update this week! Don't forget to check out everyone else's progress over at Calling it Home!
Oh, and I'd love you to enter your email address at the top of this page so you don't miss out on my weekly progress posts.
[metaslider id=3850]