Ok, there is a SLIGHT, teeny weeny possibility that I am the drama queen when grouting. But I'm pretty sure it's the grout. Week #3 was supposed to be titled I'm All About That Tile, to be a logical succession from Week #2's I'm All About That Paint. But, alas, the tile was not the star of this week.
If you have NO idea what in the world I'm talking about, I'm right in the middle of a six week, One Room Challenge. I'm taking on my walk in pantry. This rambling post will make more sense if you head back to read Week #1 & Week #2 first.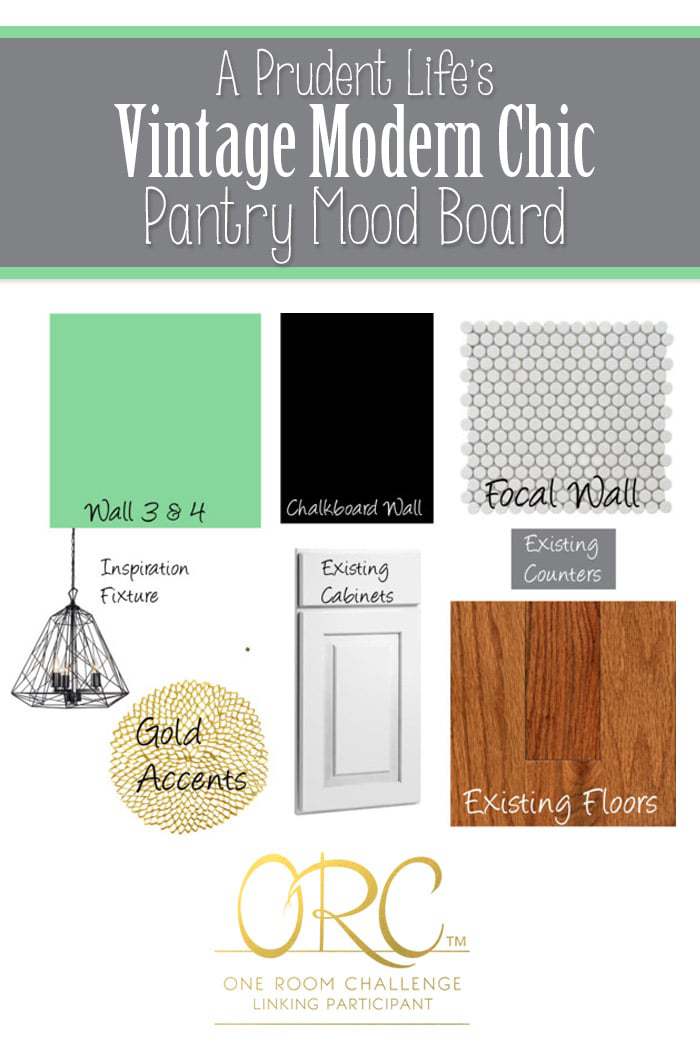 Everyone back with me now? Great!
My plan for week #3 was to do the tile focal wall. I picked up a sample of white penny tiles several months ago as an option for a pantry back splash. I fell in love with them! The other samples I tried were too formal for a pantry (think marble subway). As I was planning the pantry makeover, I had this flash of brilliance that I could tile the entire back wall. As soon as the thought flashed, I was OBSESSED.
And then I went to buy the tile last week…and it was gone…
…so I went to a total of EIGHT stores all over town. At store #5, a large local flooring company, a cranky man seriously told me that "no one was going to have a pantry full of tile just waiting on me to pick them up". I think I get major credit for not punching him. Also, shouldn't people at tile stores know what "white porcelain penny tiles" are? One guy asked me if they were actually made of pennies!!!
Store #7 was a Lowe's. I realized that in my haste to find the tiles somewhere locally, I was a bit silly in my searching methodology and should have perhaps ASKED the first Lowe's if any of the stores still carried them. Luck finally struck and there was a super nice guy at the Lowe's. Perhaps he pitied me when he asked if I needed help and I said "Not really, I'm just staring at tile trying to will the ones I want to magically appear." I'm certain this guy must have been married and in turn is used to dealing with emotional women.
I mentioned to my new favorite employee that my precious tiles were sold on Lowes.com, but I wanted them NOW. He went to the website, found the tiles I wanted, then searched all the stores until we found some. As impressed as I was that I controlled myself and didn't punch store #5, I'm just as impressed I didn't hug #7. Instead I drove directly to store #8 about 12 miles back in the direction I had just come from.
But I didn't care! My tile wall was going to happen!!! I was so delirious by the time I checked out that  I couldn't find my car when I exited the store. Quite embarrassing when there is a guy helping you to the car with your cart full of tile and you can't find the car. 🙂
Thankfully, the actual tiling was extremely uneventful. The small circles could be cut with nippers, so I didn't even have to rent a wet saw. In just a few hours, I had all the tiles up on the wall. And I loved them. Every time I saw them, I would make the angel noise…you know…"Oahhhhhhhhhhhhhhhhhhh!" And each time, I'm quite certain my husband questioned his decision to marry me 15 years ago. And he laughed at me. But I didn't care because I had an amazing tile wall.
And then came Monday. It was time to grout. I was excited and certain the single angel singing in my head would turn into a full choir.
That was before grout and I got in our first big fight.
I had to pick between a grout that was a little darker or a little lighter than what we have in the kitchen. I figured the One Room Challenge was about being bold, so I went darker. But it was REALLY dark. Blackish. Which I didn't hate in isolation, but it was making the pantry darker instead of brighter.
And it was messier than I remembered from my last grouting experience. And my hand and arm were DYING after a small portion of the first shelf. Turns out little penny tiles require LOTS of grout and lots of pressure. And no, this is not whining, it's just building my case against my new enemy.
I finally finished the first shelf of tile, stepped back, and was horrified. The super dark grout suddenly revealed that my oh so perfect tiling job was in fact, not perfect. You could see lines between every single sheet of tile! The horror!!! Evil drama queen grout amplifies flaws!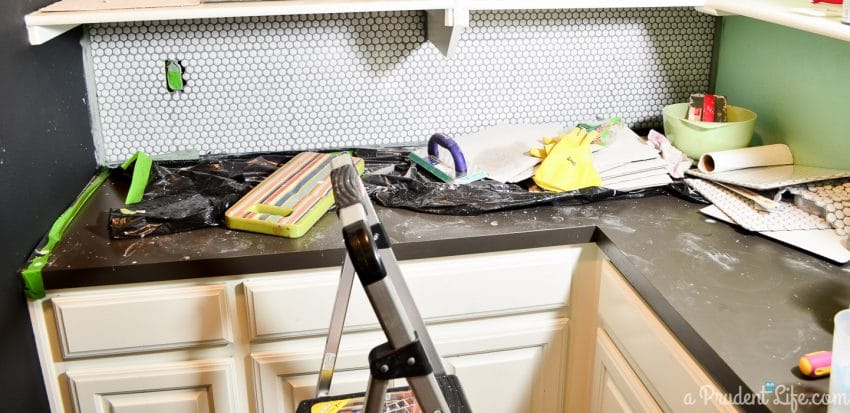 AND, the angel in my head stopped singing. It wasn't just the awful lines, like I mentioned, the color was NOT my vision.  I walked out of the pantry, shut the door, and ignored it the rest of the day. Tuesday, the grout was getting lighter and looking better, but was not at all perfect.
By Wednesday, the pouting and indecision had to stop. I picked up a bag of lighter gray grout to finish the rest of the shelves and the planned a skim coat on top of the darker section. I wiped A LOT of the grout out when I was cleaning it day one, so I'm hoping my little skim coat plan will work.
But it isn't just grout's evil point-out-all-your-flaws attitude that makes it a drama queen. It's also a fickle fickle beast. I mixed it both too wet (even messier and never dries) and too dry (even harder to squish in all the spaces and dries too fast leaving little gaps). I started wiping the excess too early (holy mess Batman) and too late (sticks to the tile way too much). Of course, the time lapse before wiping depends on how wet or dry the original mix is. Like I said, it's a fickle beast! Persistence finally won out and I got a good thing going. Mixing 2.5 lbs of grout with 13 oz of water seemed to be the magic consistency for me.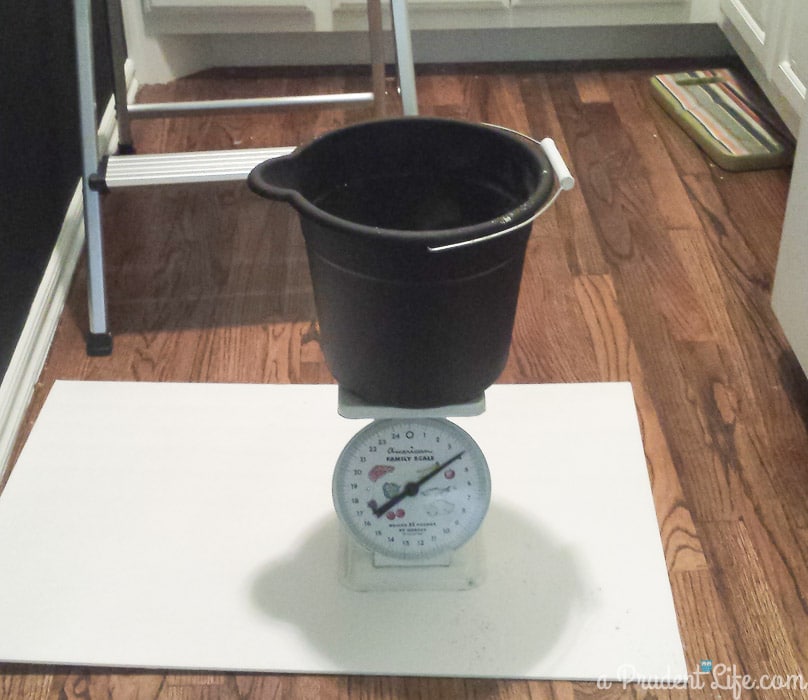 I've got one more batch to finish in the morning and then I can put the evil grouting process behind me forever. Or until the next project! I'm quite certain once the room is done, I'll forget my grout woes and be ready to tile another wall.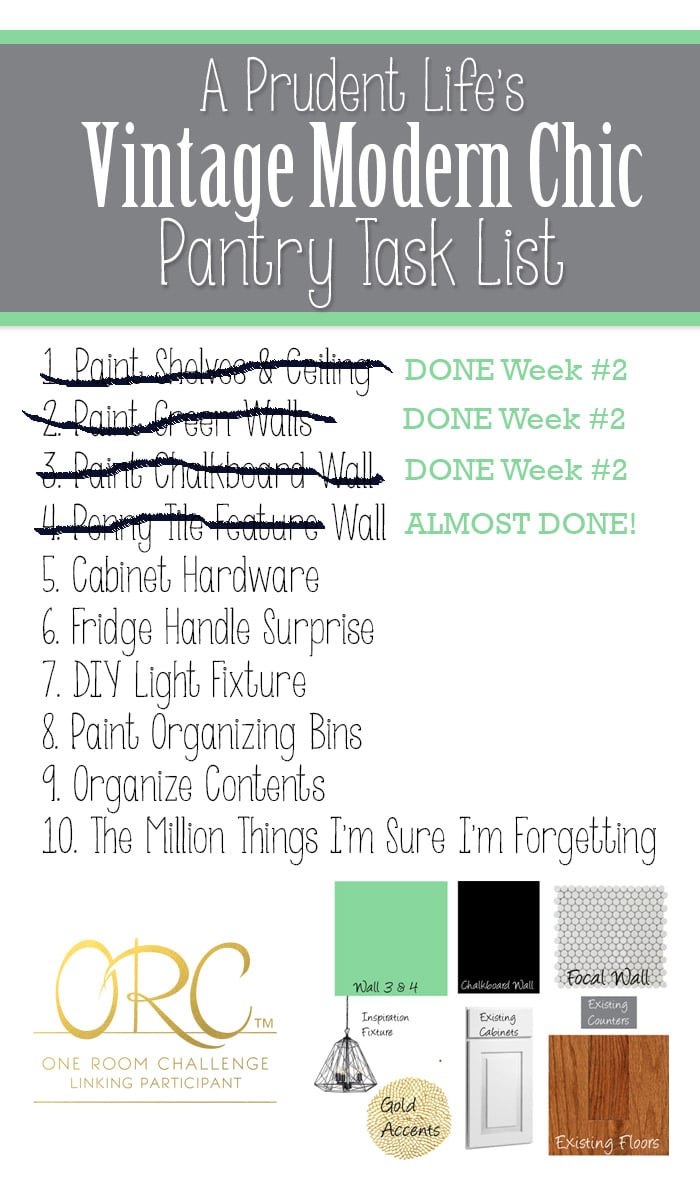 Week #4 should be less intense. I hope. We need to put up some crown molding, work on the light fixture, and maybe do the cabinet hardware. I probably should order that tonight so we don't have another driving all around town debacle.
Oh, and how could I forget the most important part of my ORC update? The grouting process took me all the way from the end of Jess to not just Logan, but Logan going to London. I'm on the final season!!! Yep, in 15 days I made it to season 7.  I'm already planning a day of mourning for the final episode.
Don't forget to check out all the other rooms being made over by the Official Participants and the Linking Participants over at Calling It Home.
Oh, and I'd love you to enter your email address at the top of this page so you don't miss out on my weekly progress posts.