Although we update rooms quickly during the One Room Challenge, the rest of the rooms in our house develop MUCH more slowly over time. The guest room is a perfect example of this. A year ago, we made new art for the space and added a buffet to hold towels and other guest essentials.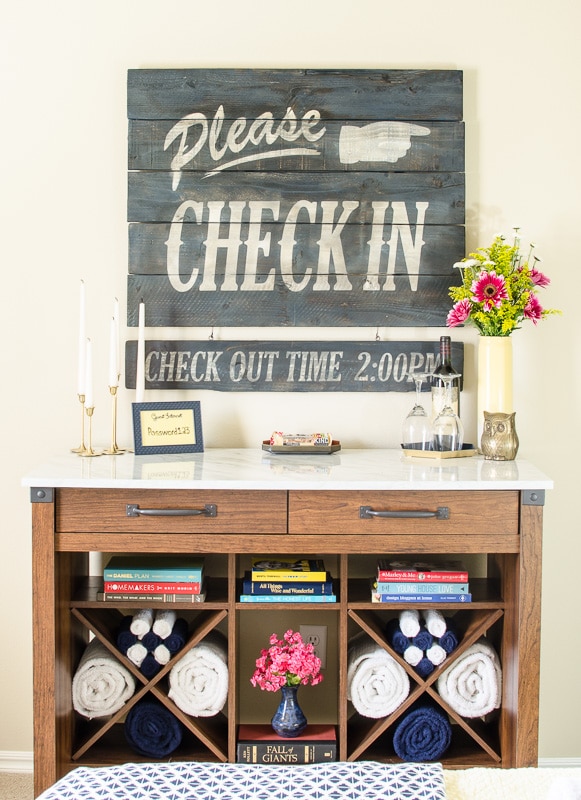 What you couldn't see in those photos was that the rest of the room was in sad shape. I actually highlighted how much I disliked some of it in one of the Design Mistakes posts over the winter.
Here's what the bed area looked like then.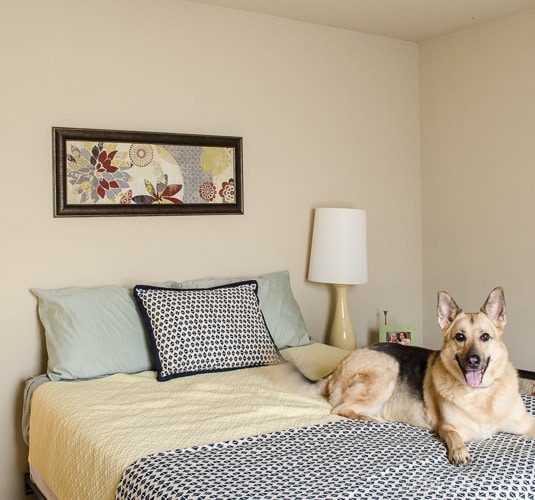 Other than cute Maddie, it was pathetic! The awkwardly placed generic art instead of a headboard was pretty rough. And what's up with the sad mismatched bedding? Seriously!?! And I never fully understood how annoying it was that there wasn't a nightstand on the left side until last week. I was at a conference, in a great hotel, but the beds only had nightstands on one side. I ended up moving the coffee table over next to my side because it was so bizarre trying to put my glass of water on the floor.
Anyways, back in Oklahoma, our guest room needed to become more guest-friendly. I HIGHLY recommend that if you have a guest room, you spend a night in it yourself. It's hard to really judge the comfort until you've lived in a room. We had to sleep in ours one night over the winter when our downstairs heater had an issue (the guest room is upstairs and our bedroom is down). After that, I wanted to order a headboard and upgrade the bedding to something more lush and cozy.
I knew we'd be sleeping in the guest room while we worked on our master bedroom update. When I got an email from a sweet interior design blogger, Camila from Effortless-Style.com  asking if I wanted to try out a Crane & Canopy duvet, I immediately knew it was my chance to show the guest room a little love before we moved our things upstairs.
It's looking so much better now!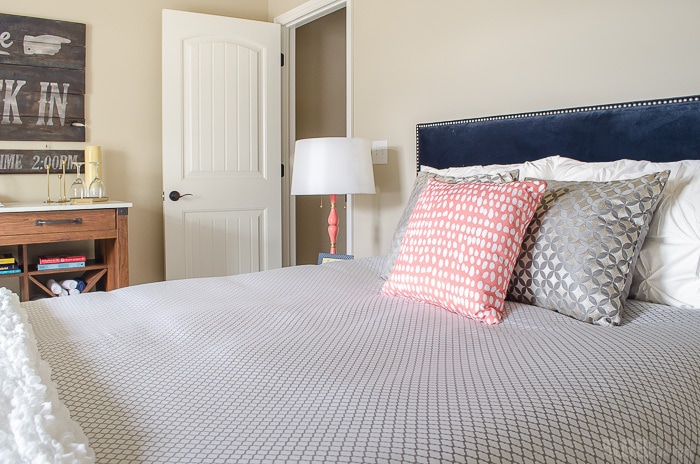 I moved in a little table from another room to fill in for the missing nightstand. Sometimes the most important updates just require shuffling your own things around.  We added an upholstered headboard earlier this year. It goes a LONG way in helping the room look like a guest-worthy space.
The new Crane & Canopy bedding is so much softer that the thin quilts we had on the bed before. I just want to snuggle into it!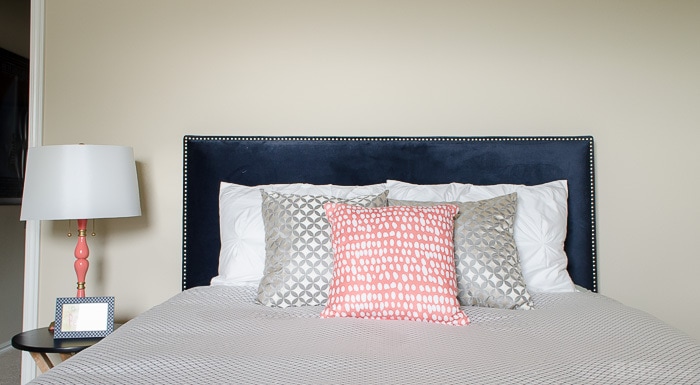 I picked the the Page Grey  duvet (which is also fun to say). I really like that it is patterned on one side and reversible to solid white on the other. For pillows, instead of going with the matching shams, I opted for a little touch of girly glam with the White Valencia Pintuck  shams. So fun!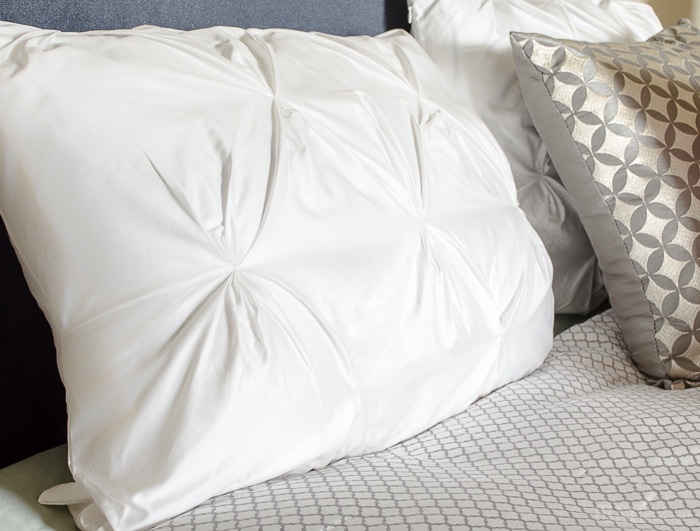 When I received the box from Crane & Canopy with my bedding, I could see why everyone loves them. The packaging was great, with a sachet of lavender included. WAY more importantly, I found a postcard explaining their "A Safe Nights Sleep" program. A portion of every  purchase goes toward proving bedding for women across the country affected by domestic violence. I love it when a company adopts a cause related to their business and makes a difference through both donation and education! I was already impressed with the quality of the products from Crane & Canopy, but reading about this program may have just made me a customer for life!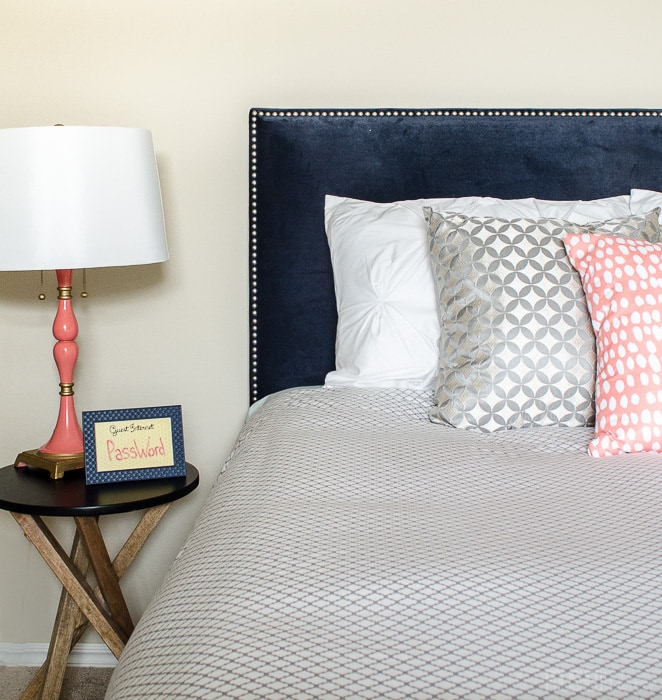 The room still needs some love overall, like fresh paint, curtains, and art, but now that the bed is so cozy, I'm feeling way better about sending guests to the space. And until the master bedroom is done, we're loving it too!