This is a sponsored conversation written by me on behalf of Cricut. The opinions and text are all mine.
It's hard to believe that Halloween is almost here again! Each year, we've had more trick-or-treaters as our neighborhood has filled in with homes. Last year, I was slowing them down trying to hand out candy from our traditional plastic pumpkin container.
I decided it would be easier to hand goodies out from tote bags this year. PLUS, the tote bags will fold flat for storage the 364 day a year we aren't using them, as opposed to the bulky pumpkin.
This project would also be great as a trick-or-treat bag for collecting candy!
The last several years we've participated in the Teal Pumpkin project, which just means we have some non-food treats available for kiddos with allergies. We have a teal pumpkin on the porch letting families know we both candy and non-candy goodies.
To keep the two items separate, I'm making TWO cute new totes in partnership with Cricut using their new Infusible Ink material. If you're not yet a Cricut owner, you could do a similar project with the same tote bags using stencils and fabric paint.
For the design, I debated how to distinguish the bags because I didn't want to say anything like Candy and Not Candy to make it seem like one was negative. I ended up landing on "Do Not Open Until 10/31" with different colored pumpkins in the middle!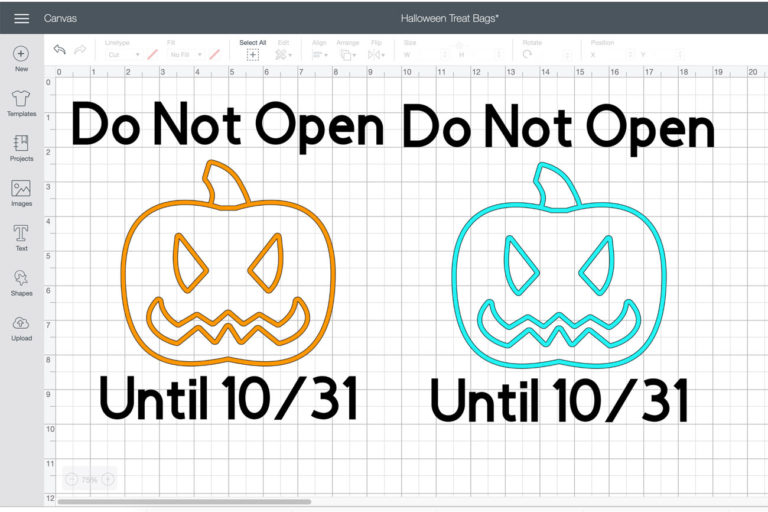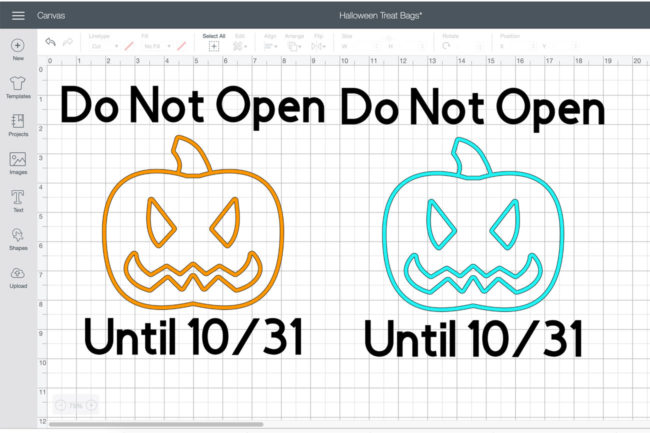 I used the Triangle Brights set of Infusible Ink Transfer Sheets because it comes with one bold orange sheet and one colorful geometric pattern. I also used black for the text. As you'll see, the material doesn't look black when you cut it, but when you transfer it, it's perfect!
Here's how to use Infusible Ink:
The hardest part of this project was being patient and letting the transfer cool before I could peek under the butcher paper to see how it turned out! Luckily Maddie and I both approve of the final product. They look so great!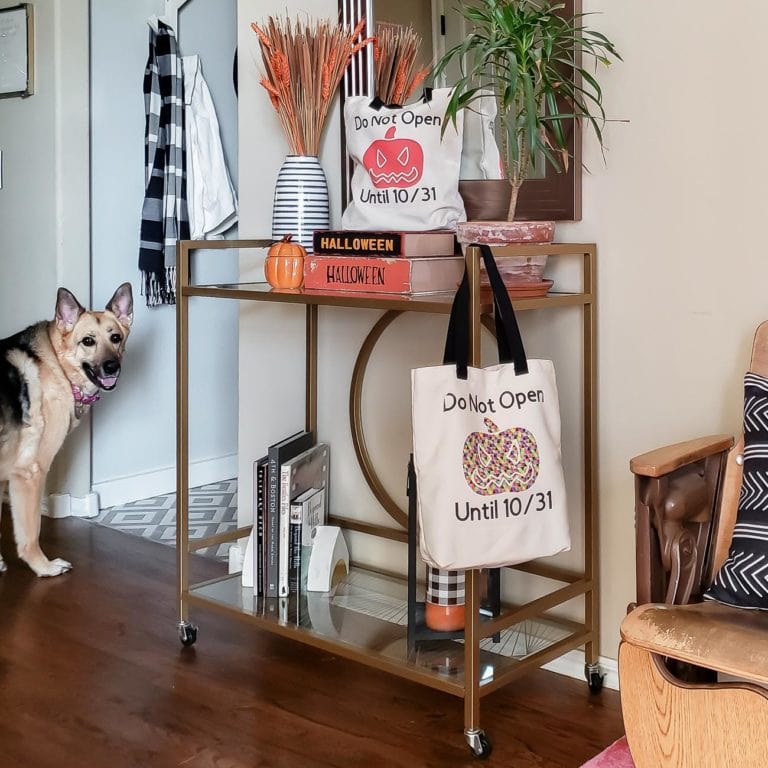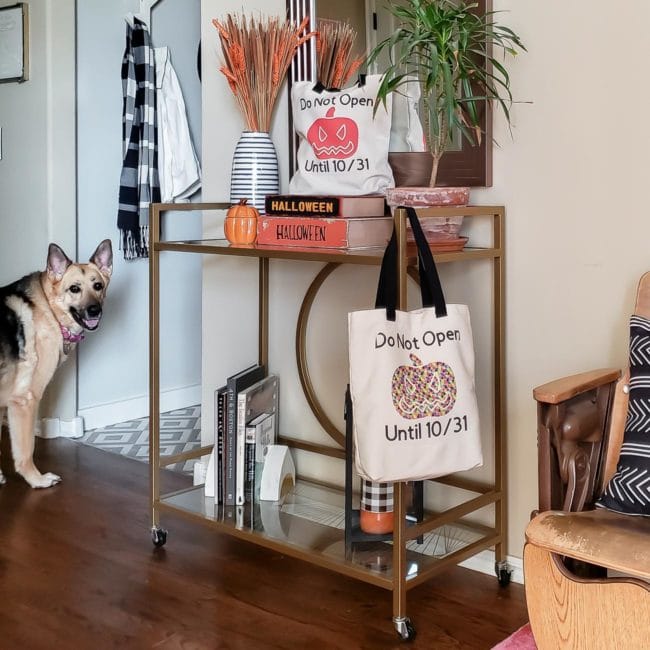 I'm blown away that the ink really gets into the fabric instead of just sitting on top of it like Heat Transfer Vinyl. Although HTV is still perfect for labeling fabric cubes that aren't polyester.
You can still see the weave of the tote bag in the close-up below.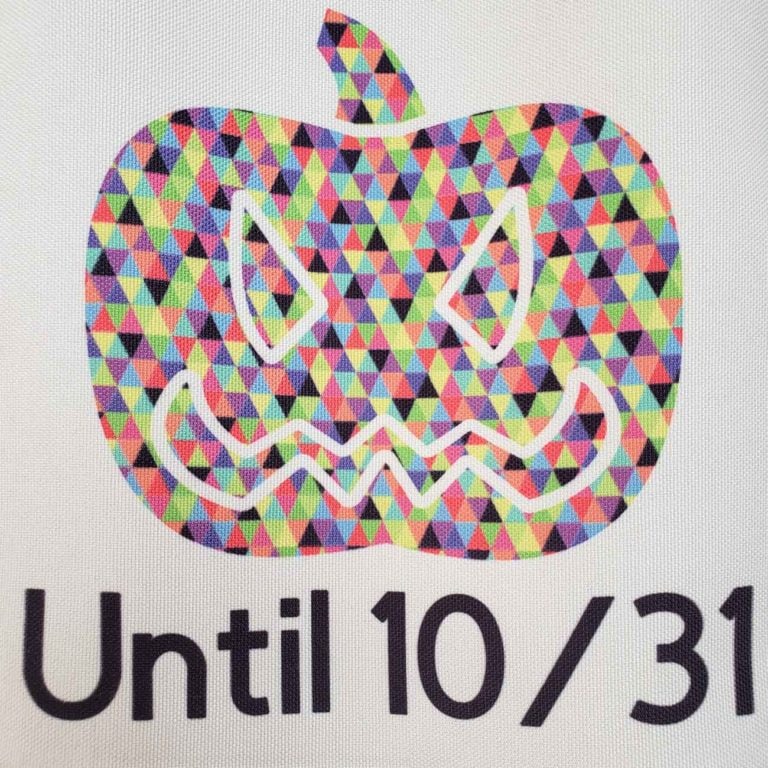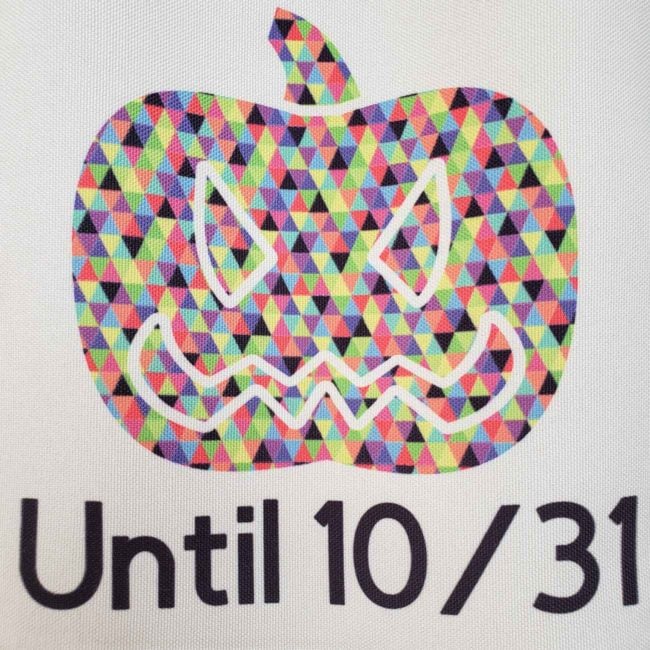 Now all that's left is waiting for Halloween!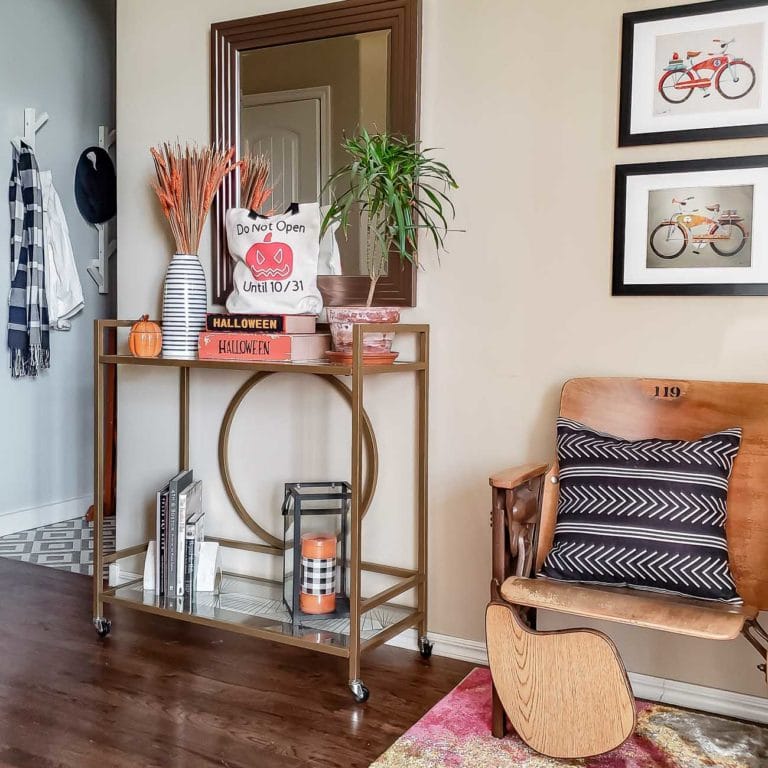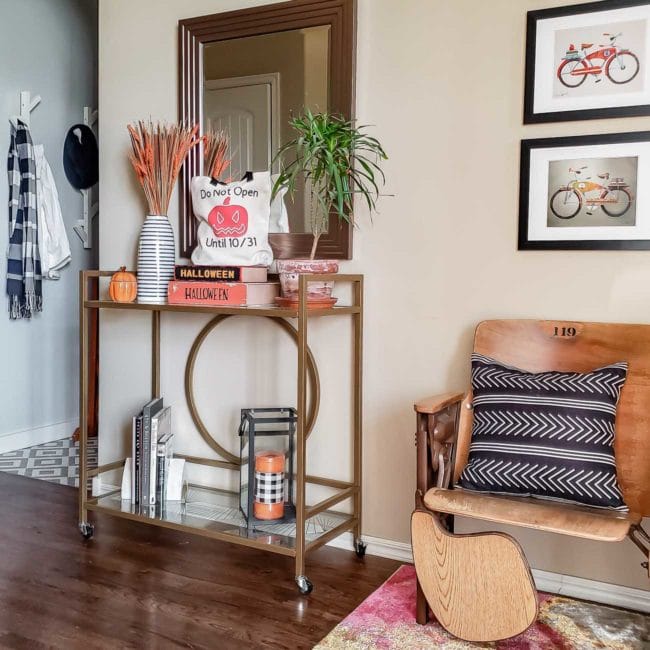 Like every other Cricut project I've tried, this was a lot faster and easier than I expected! Have you tried the Infusible Ink yet?