While it's not as fun to talk about the functional part of decorating, without knowing how to do things like hanging heavy pictures, we're all left with blank walls!
Before we start, the tip today is focused on hanging art in drywall, so if you have an older home with plaster walls or shiplap, know that I'm jealous of the character your house has, but you probably won't benefit much from this little hack.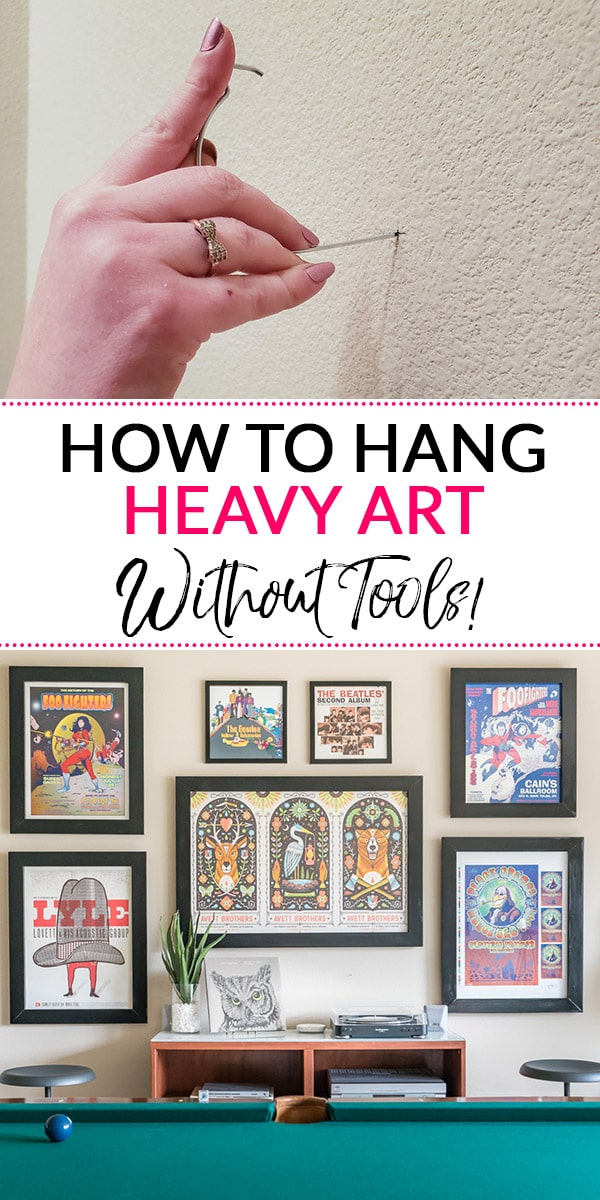 We've always used plastic anchors or toggle bolts for big art, but they have some serious downsides.
First, you need to own a drill and it needs to be charged.
Then you have to haul it in from the garage after finding the appropriate drill bit.
THEN, it has the nerve to make a mess of drywall dust all over the wall and floor.
Lastly, if you ever move the art, you're left with a big hole in the wall to patch from the anchor.
That little process is worth it to live in a home surrounded by art you love, but now there is a better way!
We lucked into finding Gorilla Hooks and Monkey Hooks one day and haven't looked back. I'm not sponsored by them, we just love them so much I had to share.
Here's what they look like: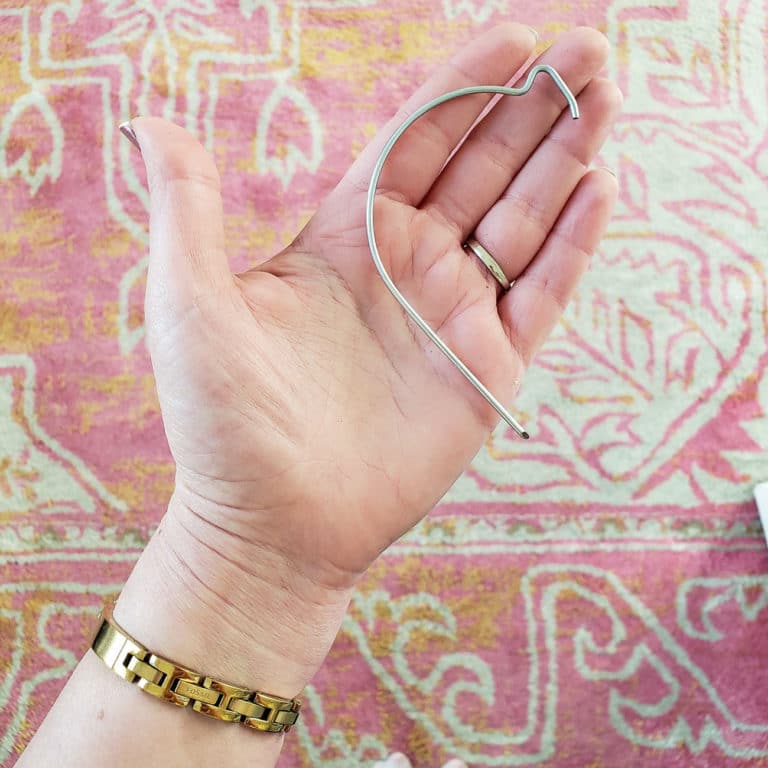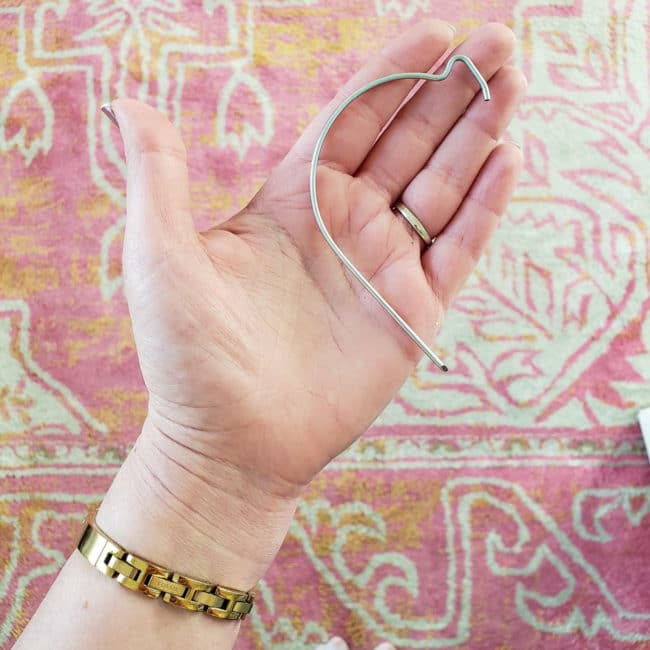 They don't require drilling a hole, leave a smaller hole than anchors, don't make a mess, AND the large Gorilla size holds up to 50 lbs!
How to use a Monkey Hook
As you saw in the video, it's as simple as pressing the hook into the wall at your marked hanging point and then rotating it up so it has leverage against the inside of the drywall to stay in place.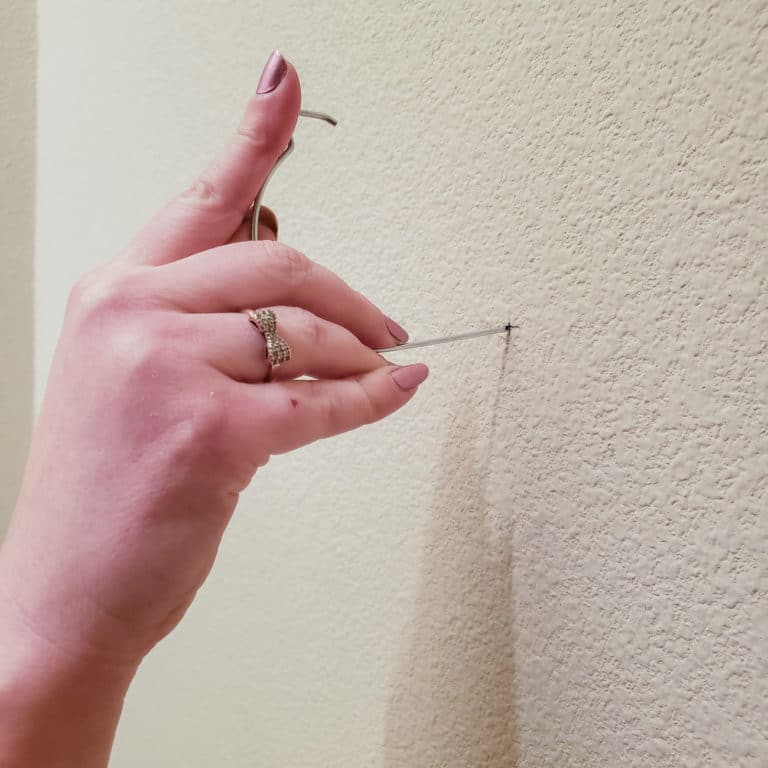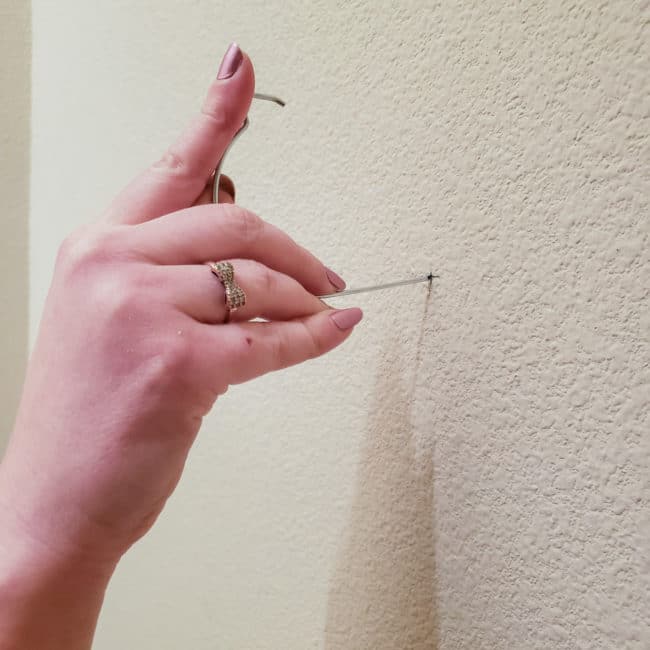 Easy, right?
I've had readers tell me that they pay services to hang their large art because they don't have tools. If you want to do that as a convenience, I understand, but I love that this gives you the chance to save money by DIYing if you'd like!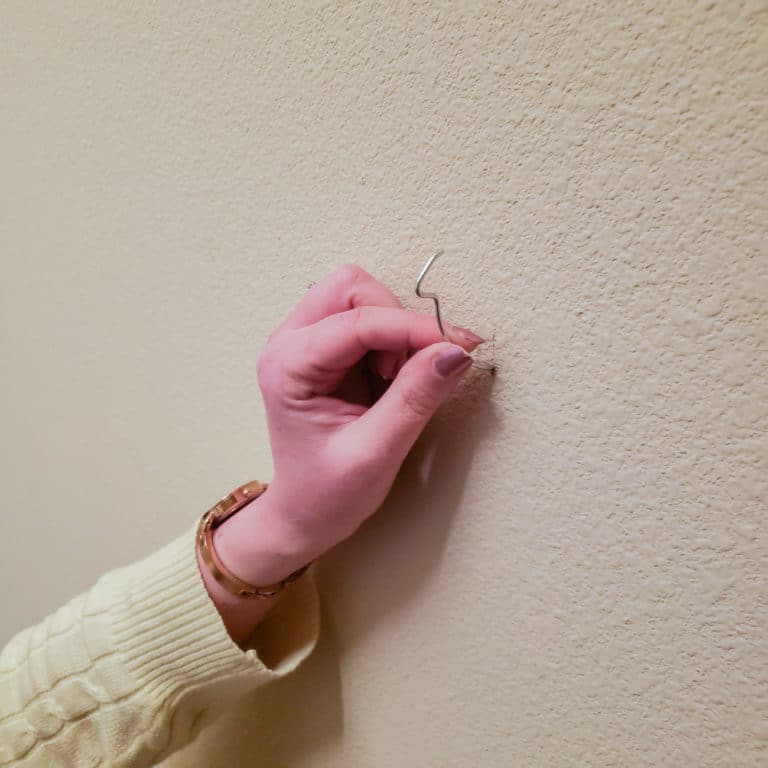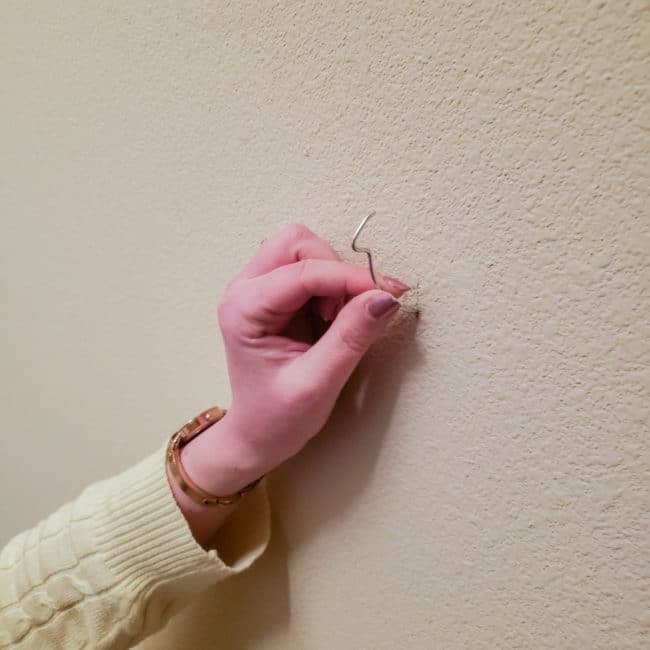 How much can a Monkey Hook hold?
A Monkey Hook is advertised as able to hold 30 pounds, while the heavy-duty Gorilla Hook is rated for up to 50 pounds. That's enough for most art and even some heavy mirrors!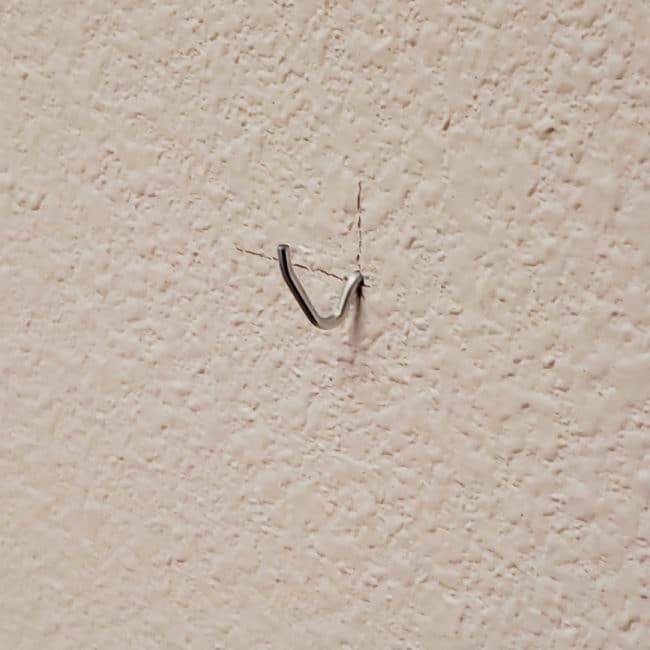 Can't get your Monkey Hook in the wall?
There are a few potential causes for not being able to get your Monkey or Gorilla Hook into the wall. Sometimes, drywall is just stubborn and rotating your hook as you apply pressure helps.
As you rotate, also work the hook a bit side to side. This motion helps the hook get through any insulation.
If that doesn't help, you could be hitting a wall stud with the hook. Use a stud finder to check and if this is the case, you can nail or screw directly into the stud to hold the weight of the picture.
There could also be piping or venting in the wall behind the drywall. You don't want to puncture this, so if you feel like you're through the drywall, but hitting something in the wall, don't force it!
The same thing can happen when drilling your the hole for your anchor, so you should always use caution when you don't know what's behind your wall.
Do Monkey Hooks Really Work?
When we surprised Corey with the game room makeover for his birthday, mom and I hung the entire gallery wall using them. As you can see, one of the posters was three feet wide! We used the Gorilla version for that one to be extra cautious.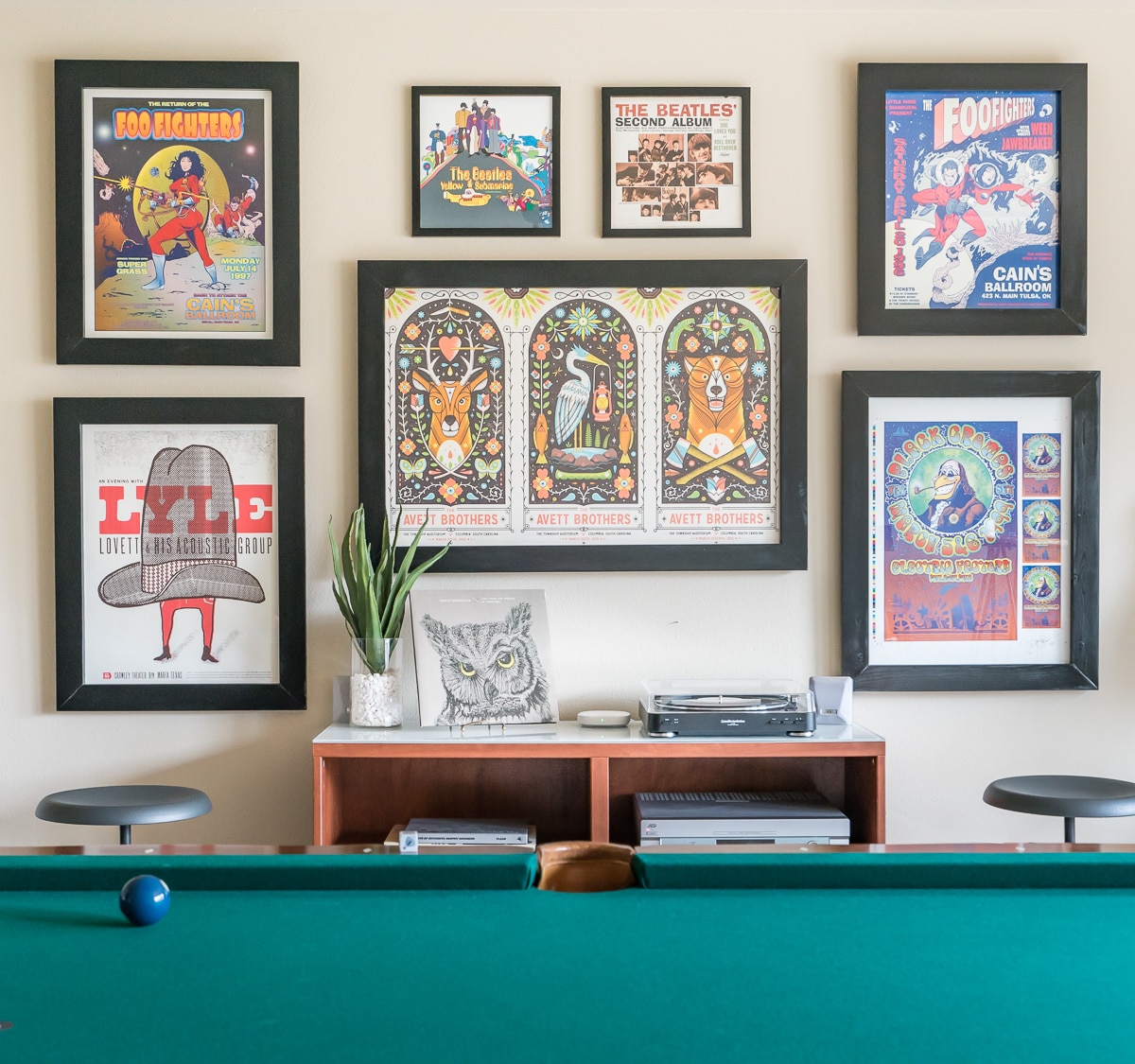 We were on a tight timeline, so it was really nice that using the hooks didn't make a mess or need any tools.
Where to Buy Monkey Hooks
We like to keep the variety pack on hand in the tool bag and just order them from Amazon.

Let me know in the comments if you've tried these hooks and love them too!