Rugs are a great way to add style, warmth, and comfort to hard floors. I love that simply swapping the runners in our kitchen gives the space a fresh look and feel.
They can also become an annoyance and tripping hazard when they slip and won't stay in place on wood floors, tile, laminate, or concrete.  They have a tendency to slip out of place when adults walk on them, but mix in dogs circling around our island and our runners are moved completely out of place over and over.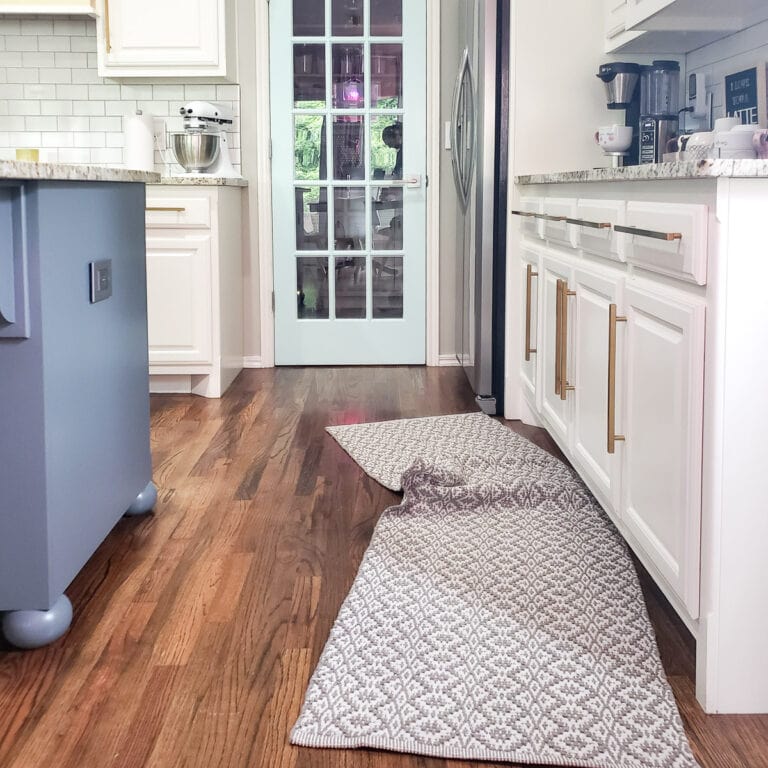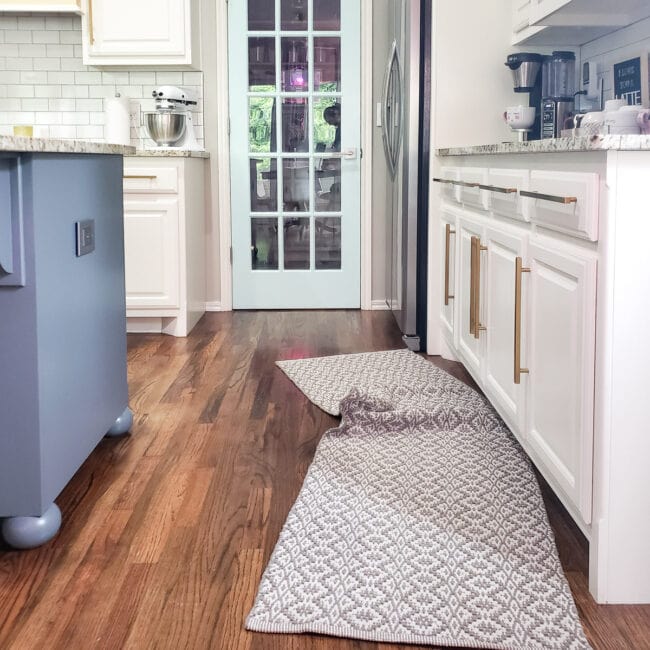 We tried non-slip rug pads, but in addition to not securing the rugs in place, the rubber mesh pad would end up moving as well. Instead of solving the problem, it took more time to constantly reset the rug AND the pad. We also tried a rug tape without success.
Last year, we finally found an affordable solution that really works – rug grippers! They basically install your rugs in place and won't move until you want them too. This isn't great for rugs that you want to wash routinely, but for any that are vacuumed, it's perfect!

I had to pull one of our rugs up from the kitchen this week to wash it after Maddie had an accident, so it was the perfect chance to snap a couple of photos to show you why we love this solution.
The grippers are hard plastic with super sticky material on both sides. One side of each piece is designed for the floor, and the other for the rug. When you open the box, you'll see that they're clearly labeled to make it easy.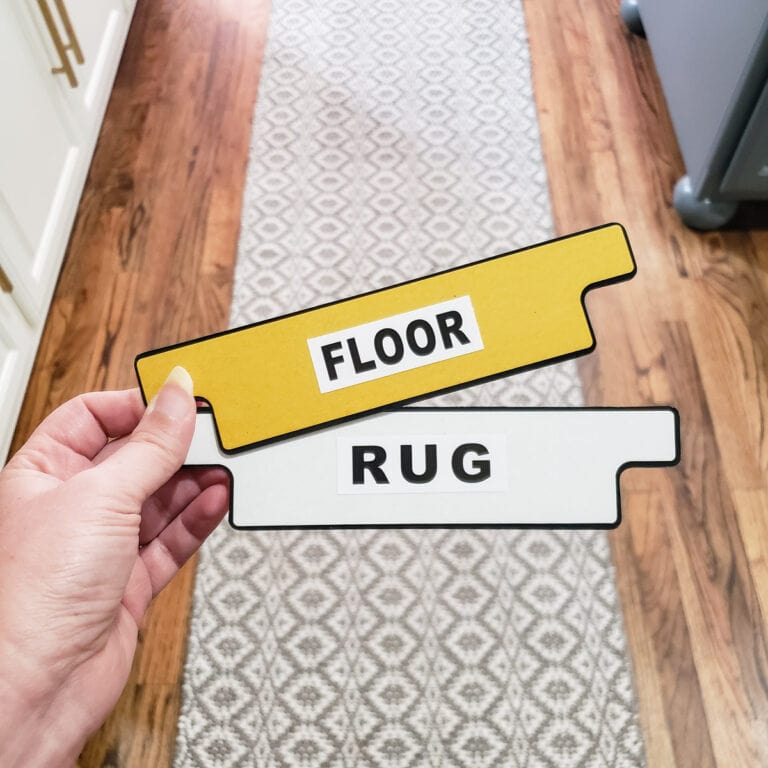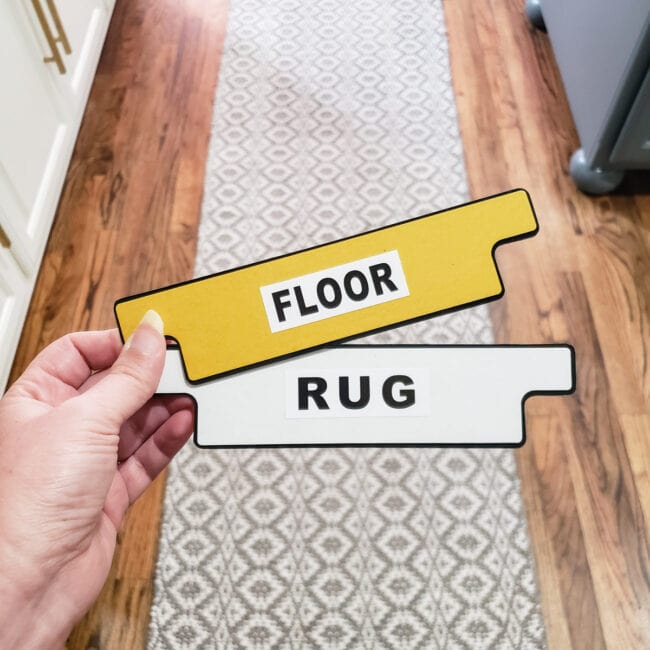 All you have to do it pull the paper cover off one side and stick it to your rug.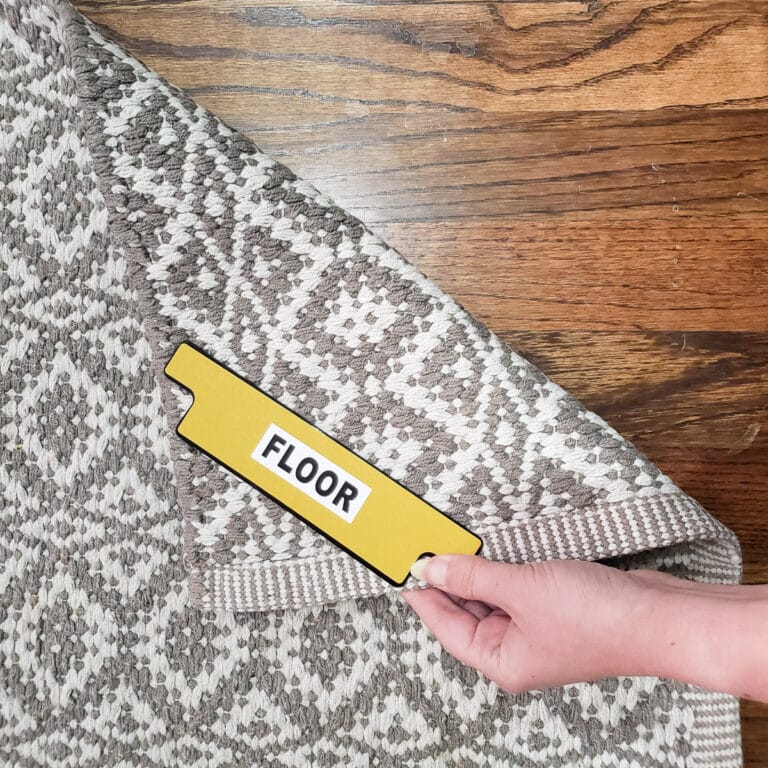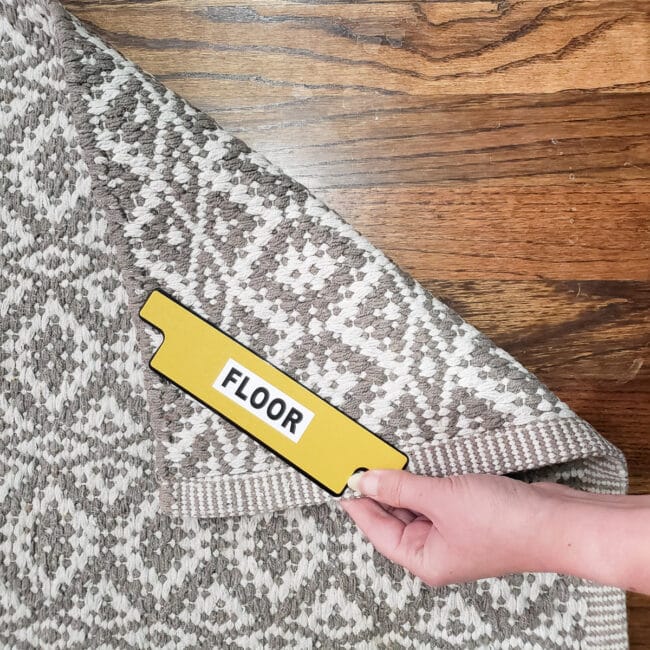 Then peel back the paper on the other side to stick the gripper and rug to the floor.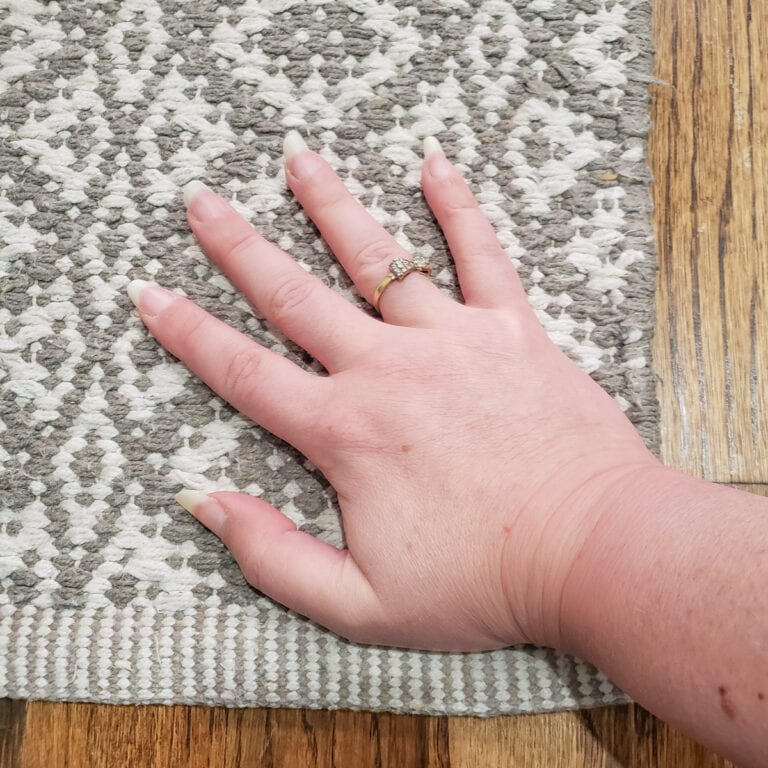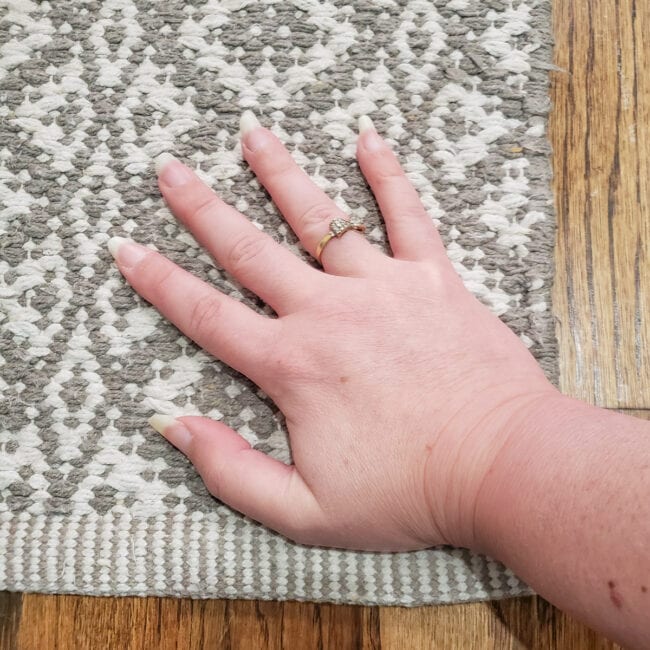 Make sure you've got the rug in the right position before letting the gripper touch your floor because it sticks right away. I push down on the rug for just a few seconds and it doesn't move again. Amazing!

I've had good luck only using 1 gripper per corner, but the manufacturer recommends two. That's the safest option because the corner will stay solid to the floor and reduce the chance of tripping.
Here's the placement recommendations from the package.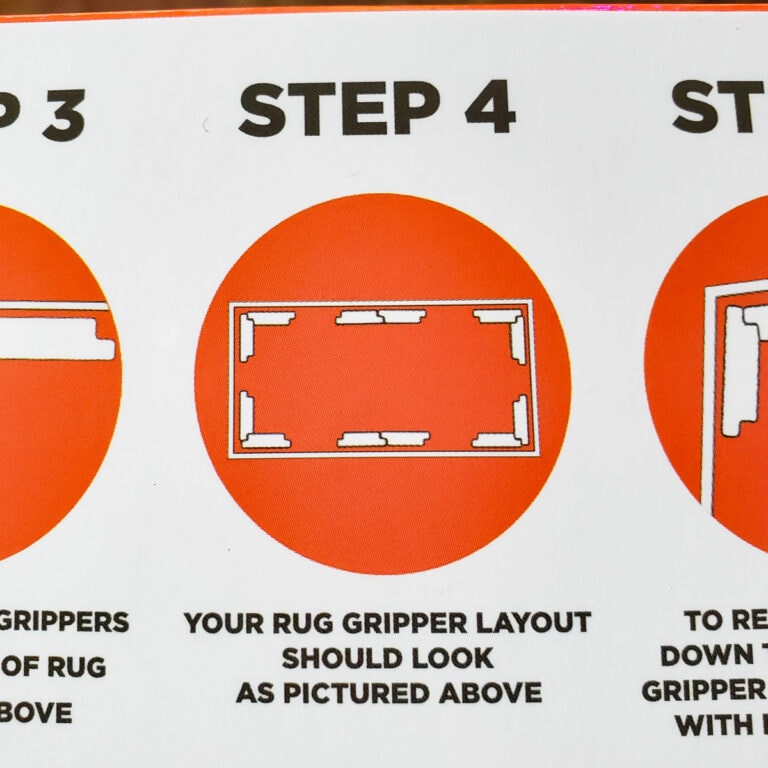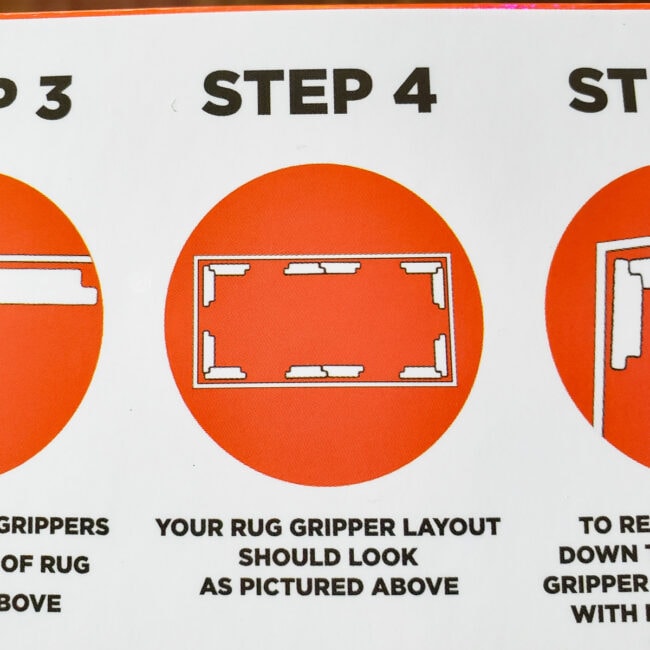 The few days we spent waiting for our new set of rug grippers to be delivered made us appreciate them even more. Now that the rugs are attached again, we're back to the kitchen rugs staying in place. This is a much better view to see all day!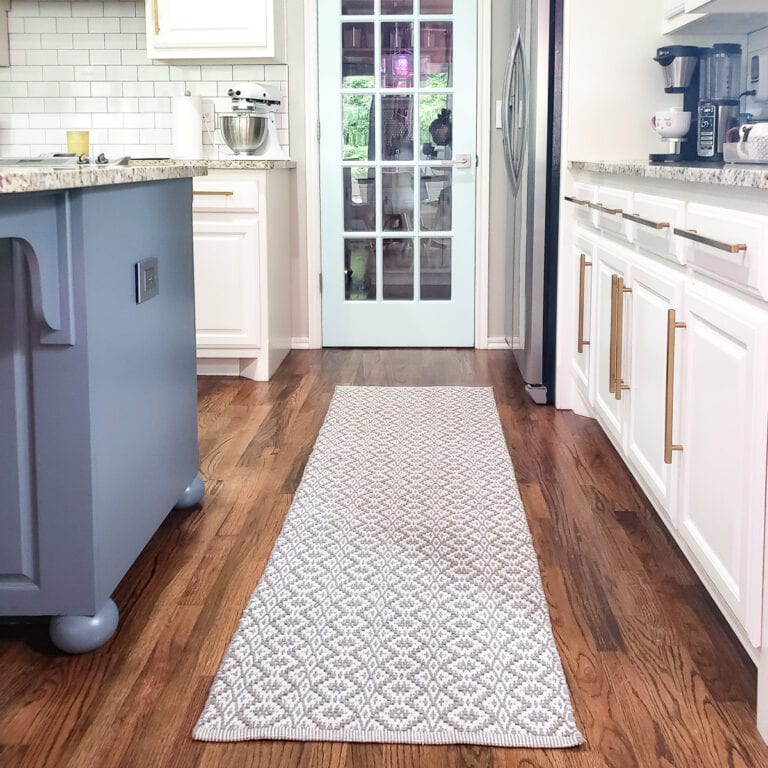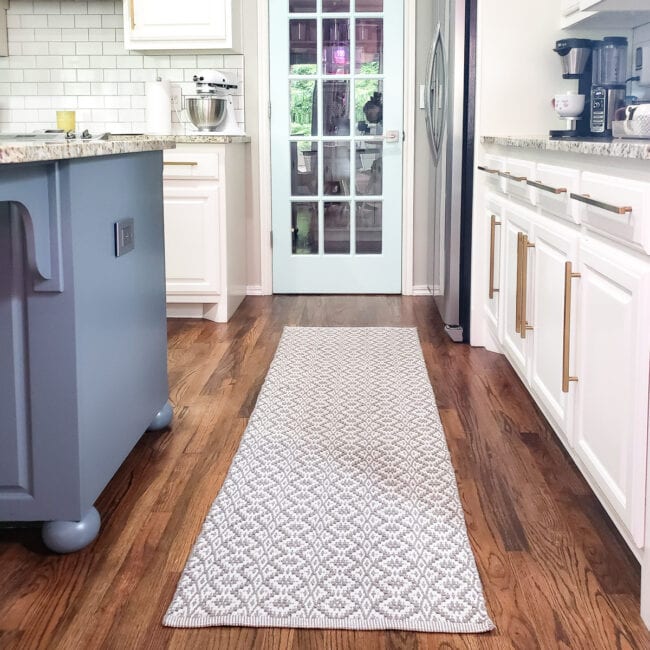 Now that we know how to keep a rug from moving, we were a little concerned that the grippers were too good and would damage the wood floors.
To remove them, we first peel up the rug, and then I use a plastic pan scraper to pry up the end of the gripper. Trying to peel them up with just your fingers is difficult.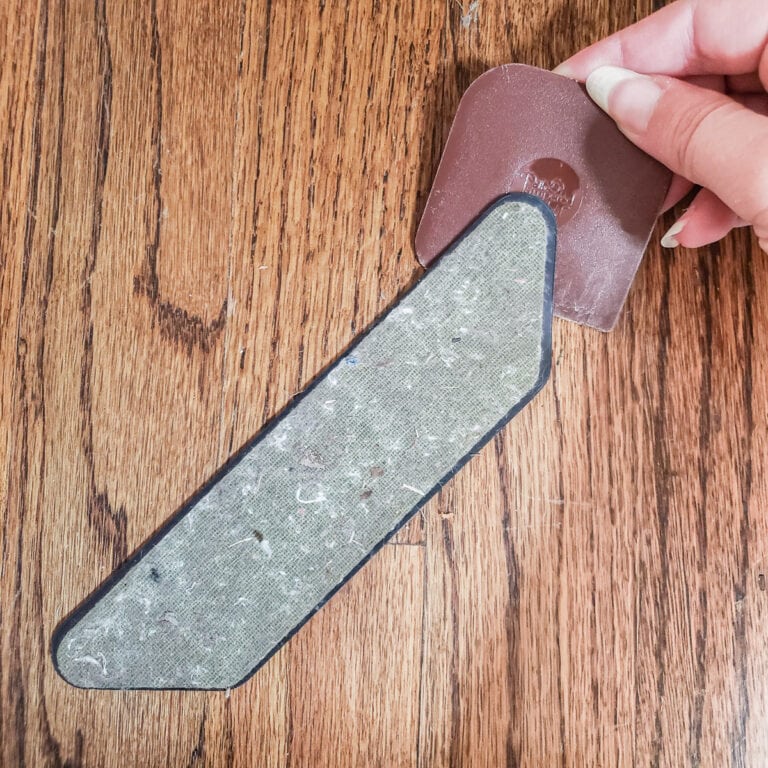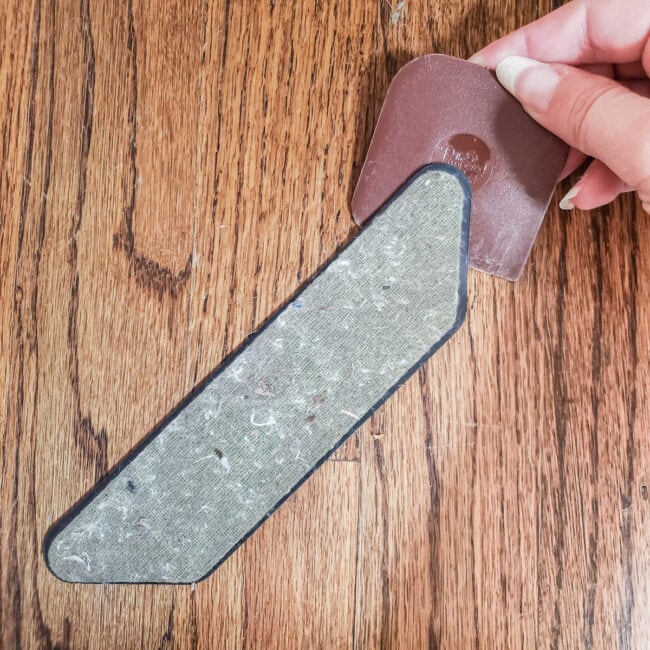 Every floor finish is different, so proceed at your own risk, but we haven't had any damage or even residue left behind. Here's a close up of our floor under that same piece as I finished pulling it up.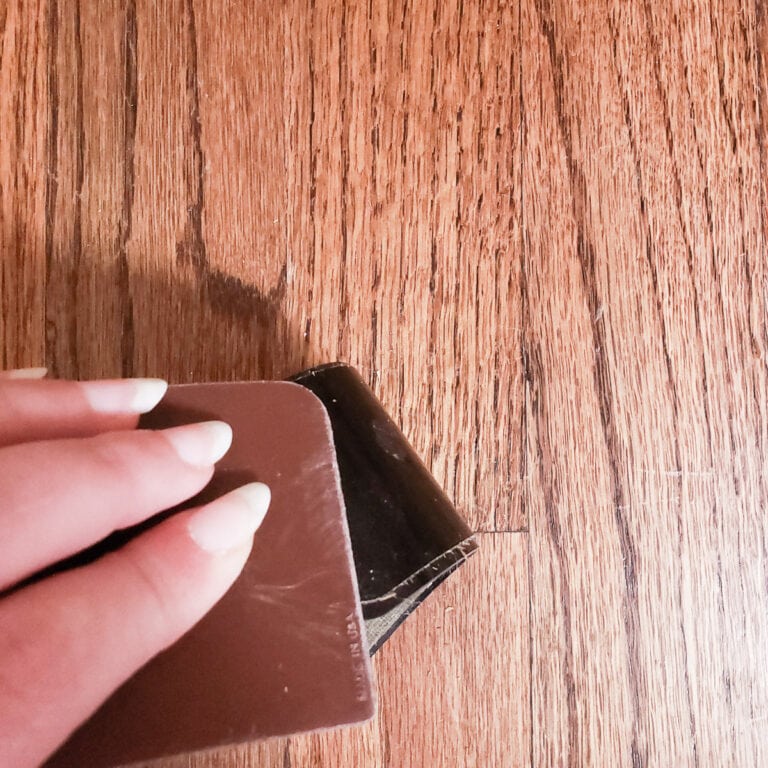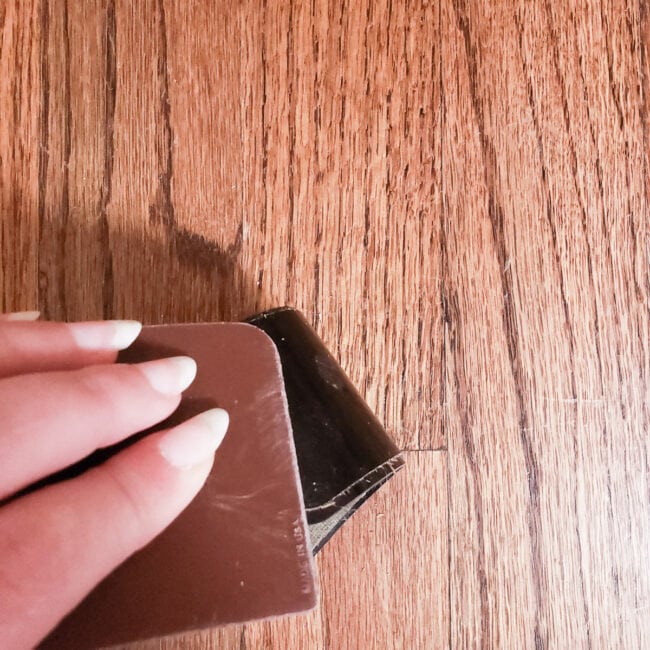 We also use them in the hallway and it's so nice just walking through without having to move the rug back over all day.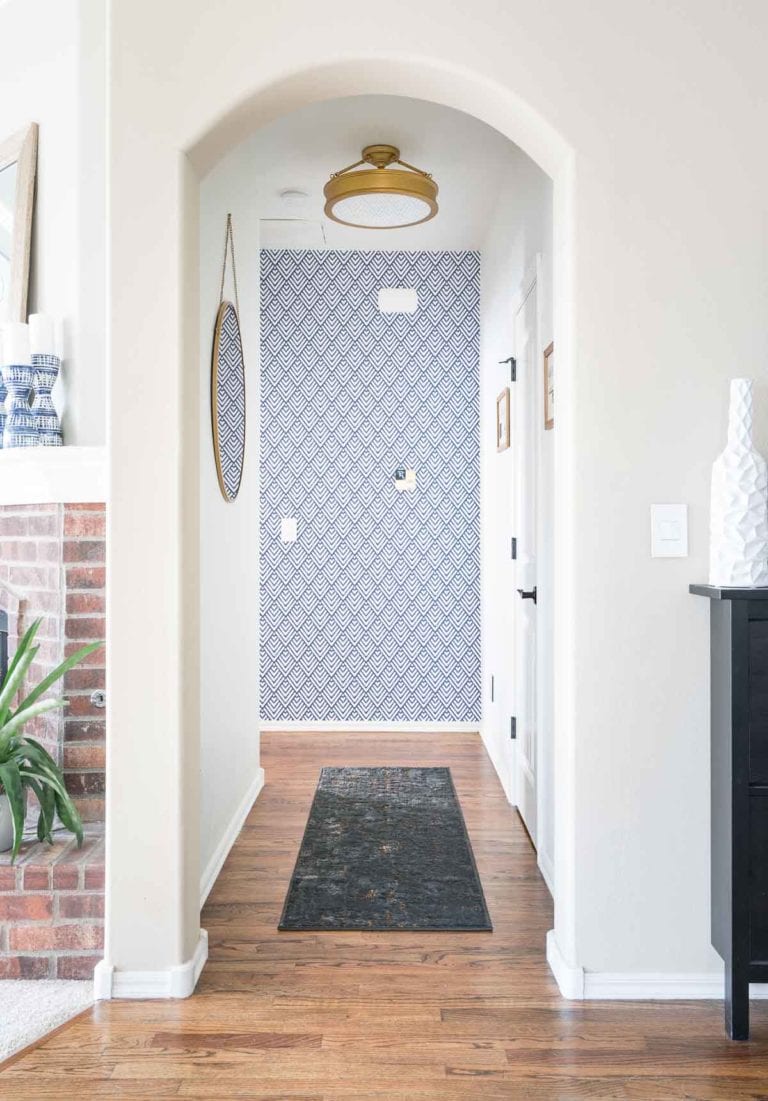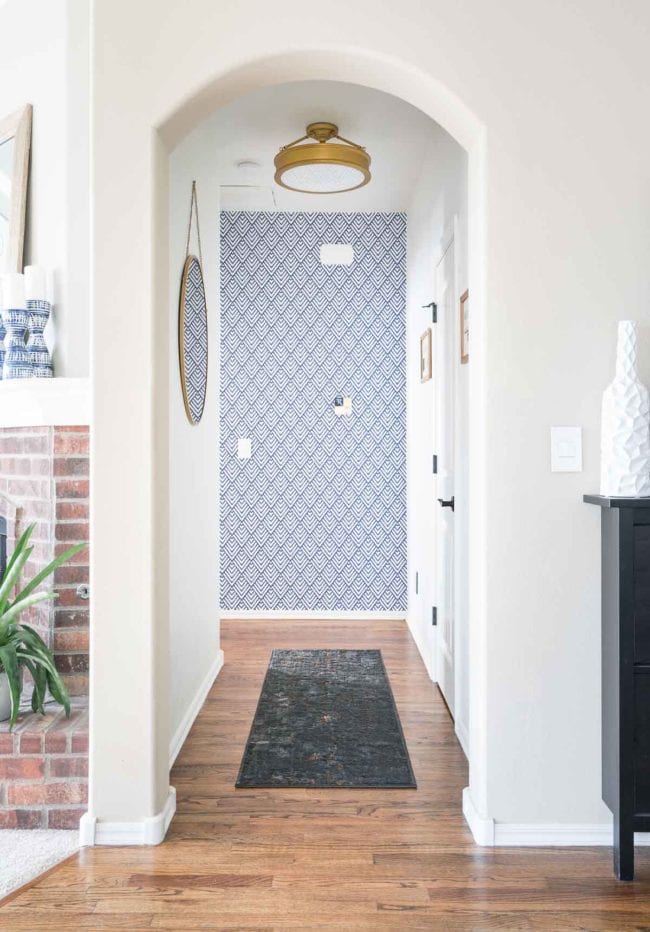 The shape changed between the old version I removed and the new ones from our latest order, but they're the same brand and seem to work just as well. If you have any rugs that you're constantly adjusting, I hope this helps!