Fall and winter are right around the corner. For me, that means scarf season has arrived! This is the perfect time to look through your own scarf collection, donate any you don't need, and organize the rest.

With every home having a different closet configuration, I thought it would be fun to show you a few clever ways to store scarfs. There should be something that will work whether you want to learn how to hang scarves, organize them in a basket, or to store your scarves in an extra drawer.

When we remodeled our closet several years ago, I added two pull-out belt racks. One for belts and the other for scarves. They're great because they use such a small amount of space, but allow you to easily see all your options.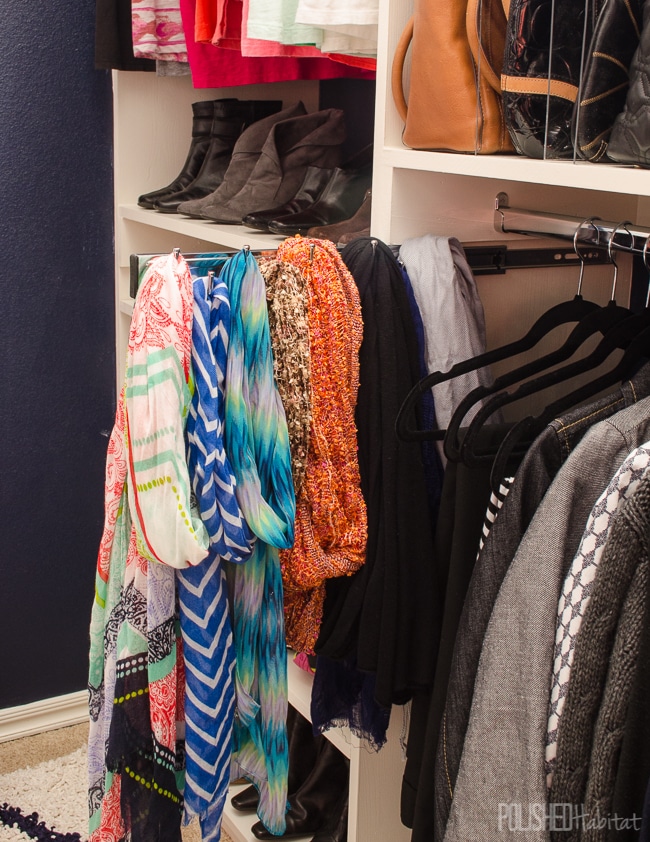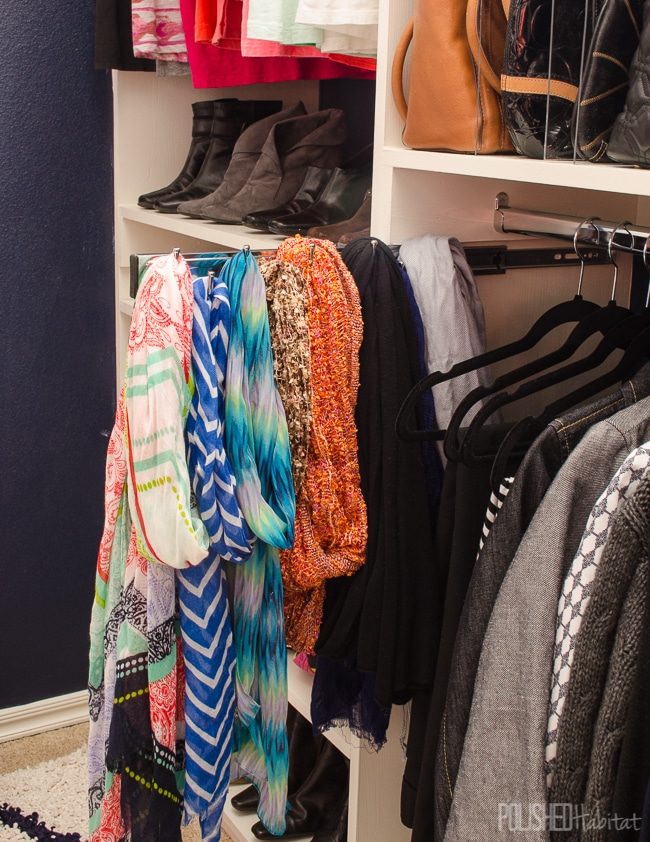 In addition to the pull out organizer, in cool months, I keep a couple warm options on our coat tree so they are easy to grab on the way out the door.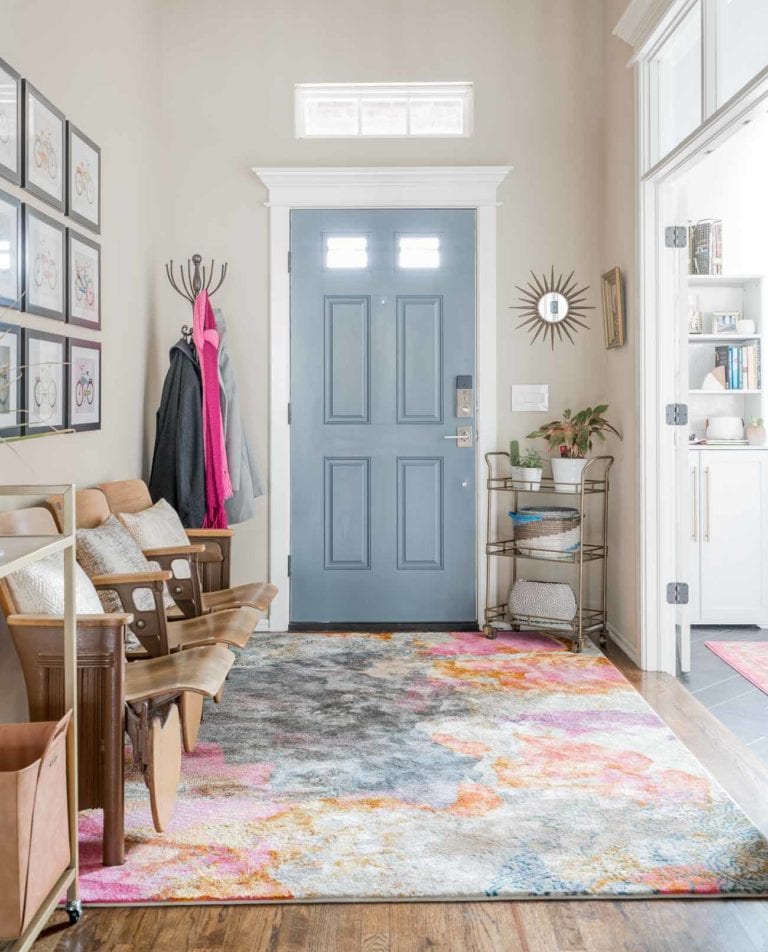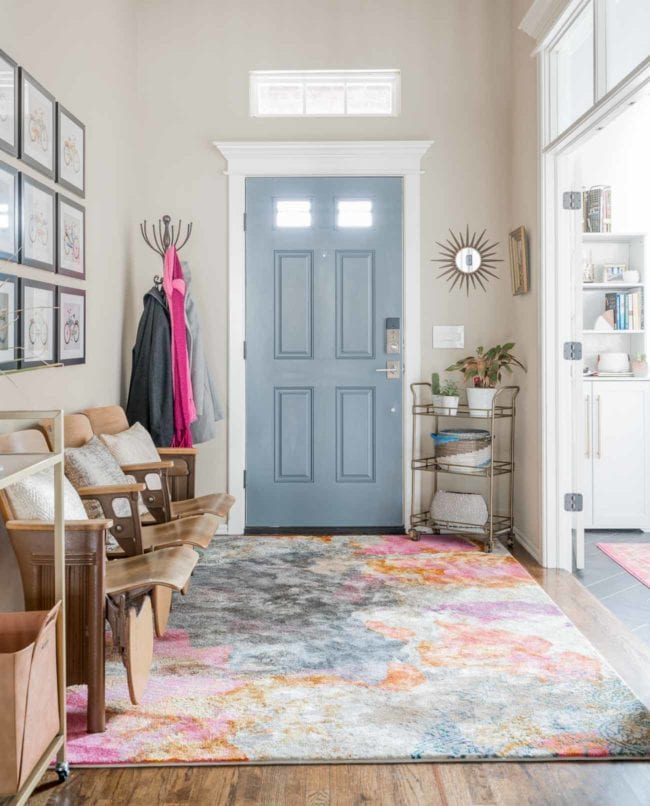 If your closet layout doesn't work with the sliding organizers, the next option only takes a few inches of hanging space. There are scarf specific hangers available, but I spotted this pant hanger that I prefer.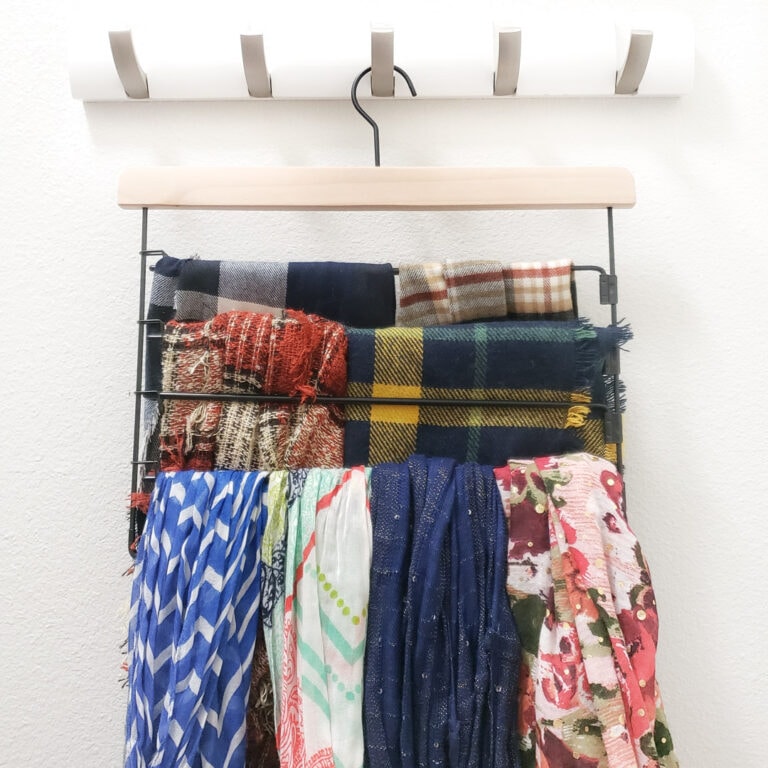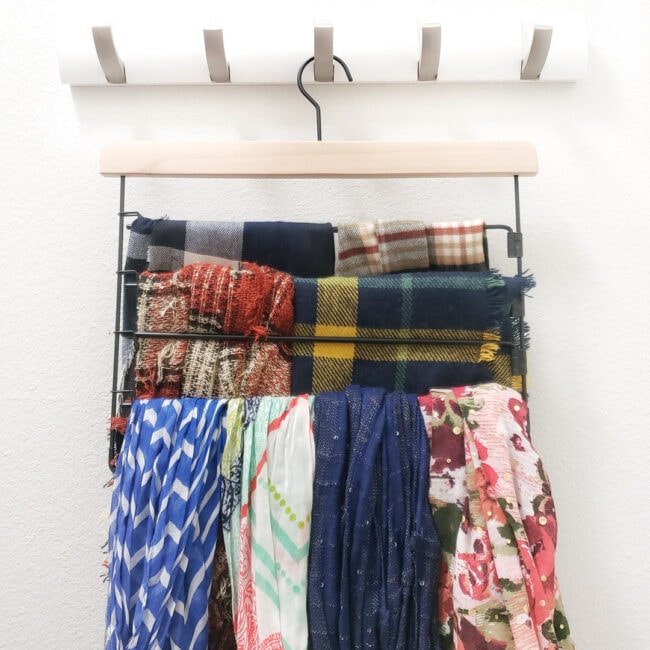 The rods detach on one side, letting them swing open for easier access. Because the rods then reattach, you don't have to worry about scarves sliding off the ends if the hanger gets jostled.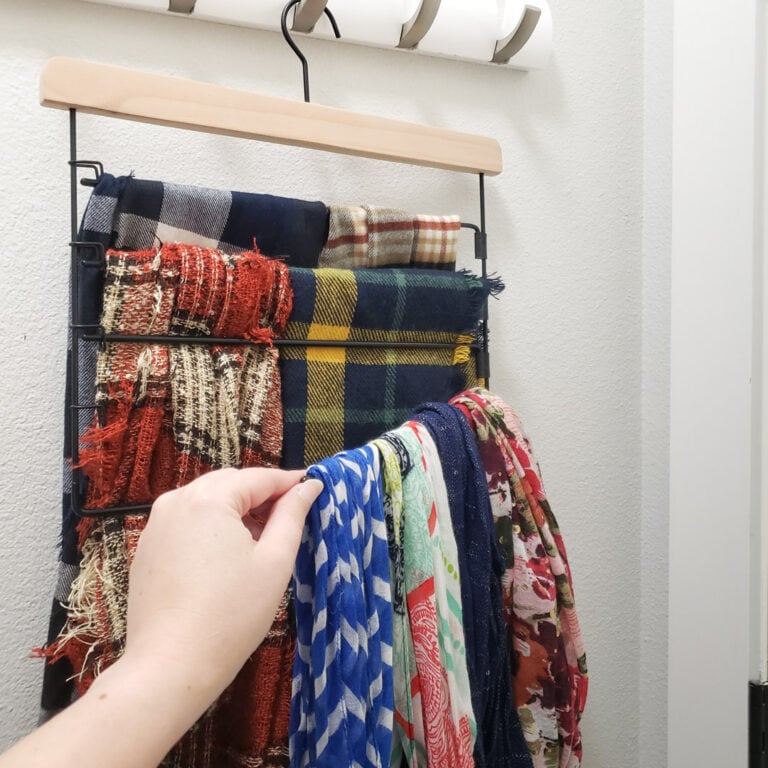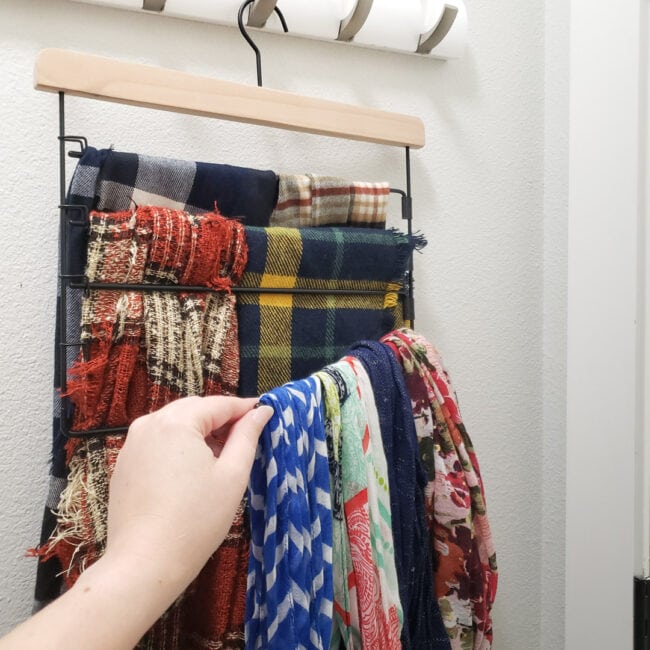 Since I was using our garage entry coat hook to model the scarf hanger, I realized it would be a perfect solution for someone that couldn't spare any hanging space in their closet.

I really like this particular coat rack because it works so well behind a door. As you can tell by the hinges, the garage opens right onto this space without much clearance. You should be able to hang it on the wall behind a closet door too. It comes in a variety of colors and sizes.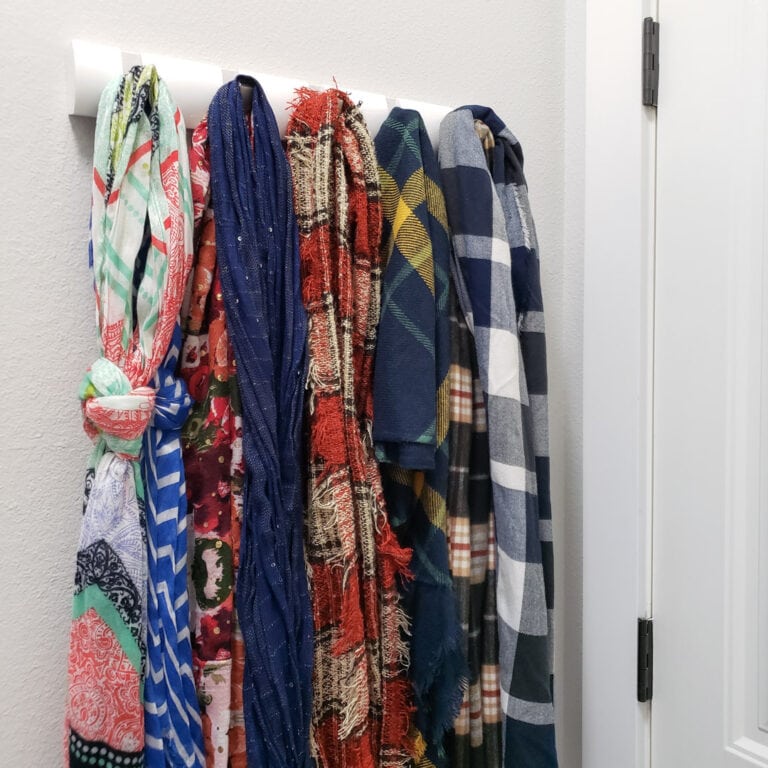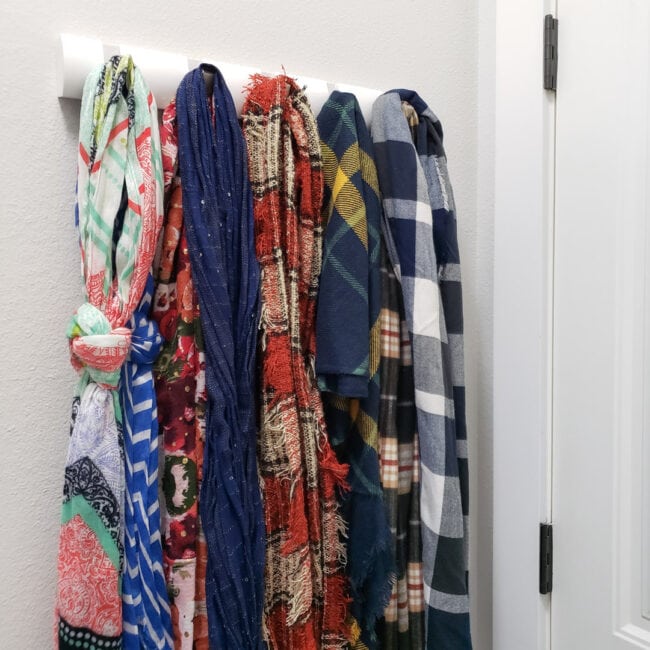 So now that you've seen my favorite ways to hang scarves, let's look at how to organize scarves in a basket.
This same technique also works to store them in a drawer – just use a basket or divider within the drawer to help them stay confined.

You could either file fold the scarves so they stand up, wrap them around foam board, or my favorite – roll them into balls. File folding looks nice and is great to fit more in one basket. However, the ball method is much faster so it's easier to stick with long-term.

Simply hold one end of the scarf in your non-dominate hand and wrap it around and around your hand until you have a short tail left. Gently pull your hand out from the loop, and tuck the tail into the center of your ball. Start with a less bulky scarf to practice, but you'll be surprised how simple it is!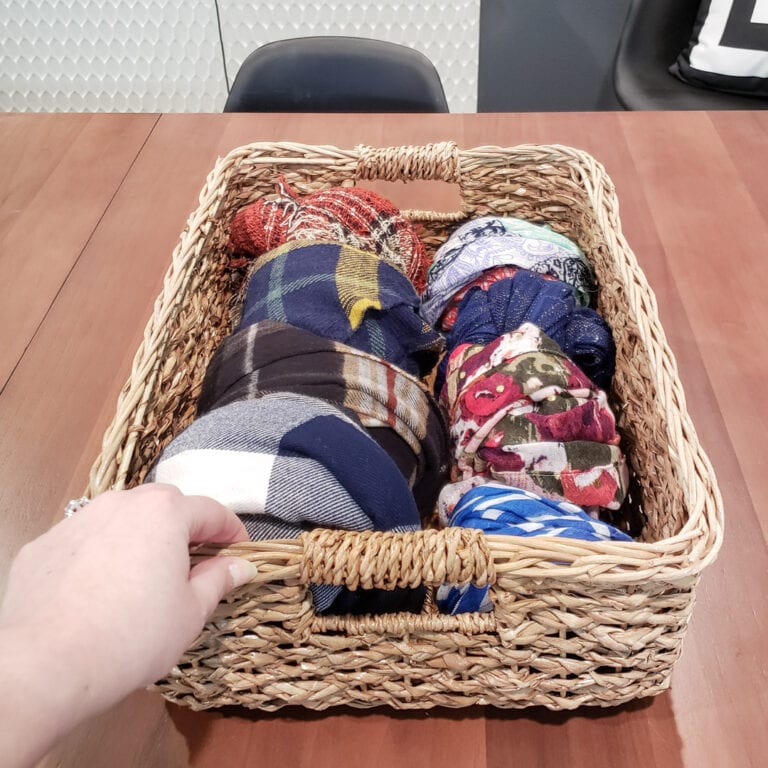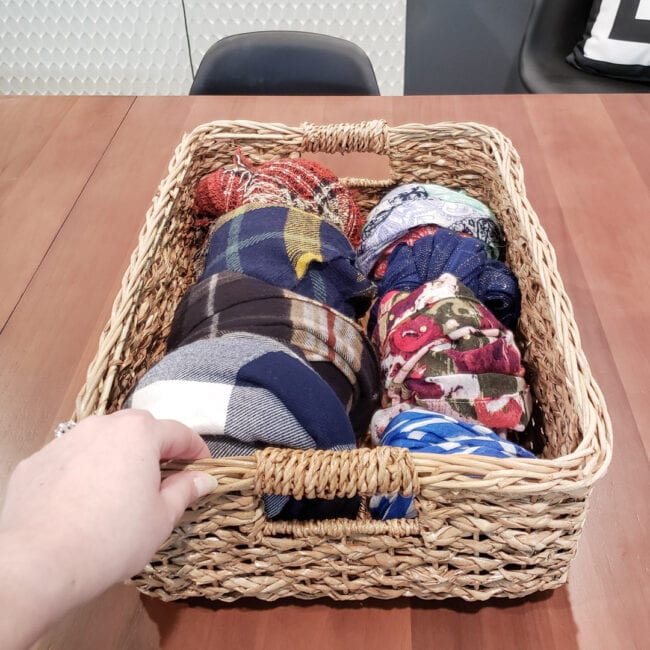 When you are selecting a basket, consider whether you want a tall basket for multiple layers, or just a single layer where you can see everything at once. Also, consider the texture of the basket and whether it will snag anything. I love the size of this one, but if I was going to keep the scarves in here, I'd need to add a liner.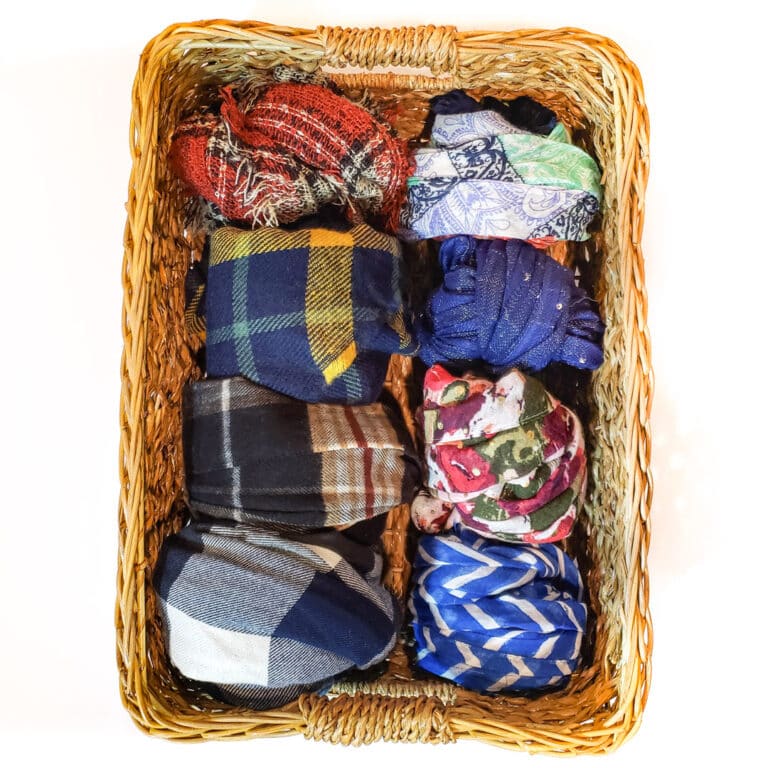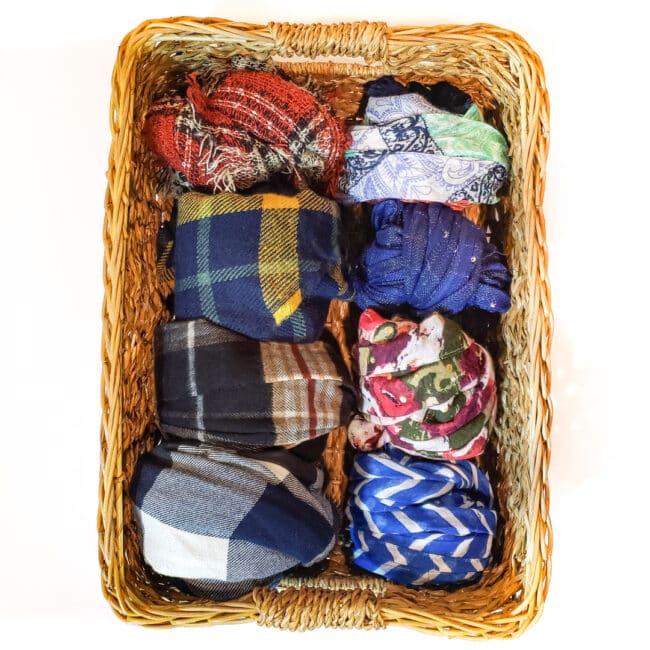 I hope you spotted a scarf storage idea that will work perfectly in your home! For more organizing tips for clothing, check out how I organize everything in our drawers next!