As I've organized each room of the house, I've noticed certain characteristics of the containers and products that really work long-term compared to others the let us slip back into clutter. I now think through each of these previous mistakes before making any purchases so I can get it right the first time.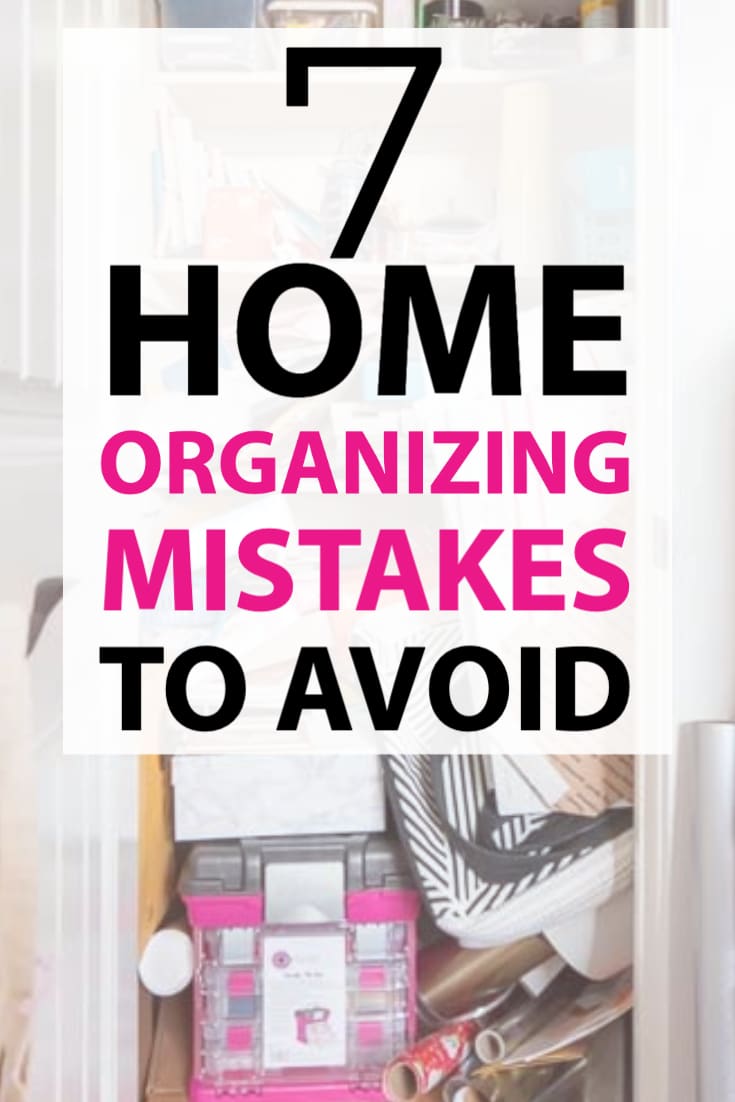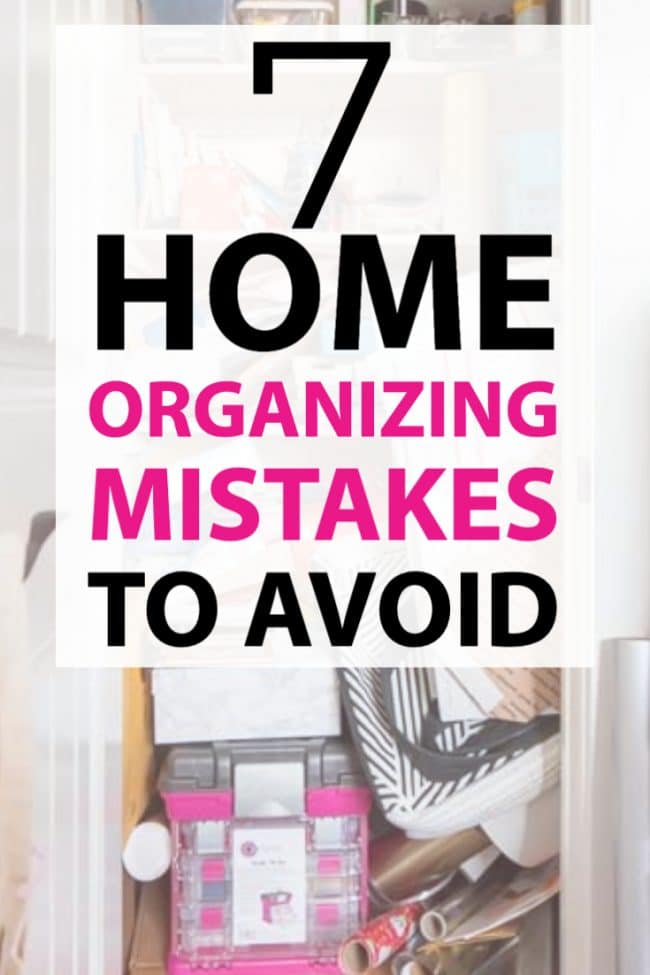 Organizing Mistake 1:
Shopping before Measuring
It's tempting to pick up cute containers for your shelves or organizers for your drawers impulsively, but it's rarely a good idea. Instead, you should measure the width, depth, and height of each shelf or drawer and know what items will be stored there. When you've done that step in advance, you can set off on your shopping mission. This will limit wasted space and help you create the perfect set up.

In our storm shelter closet, because I measured first, I was able to find bins that left no wasted space. The small gaps between the bins give us just enough room to pull out each one around the side shelves without disturbing the others.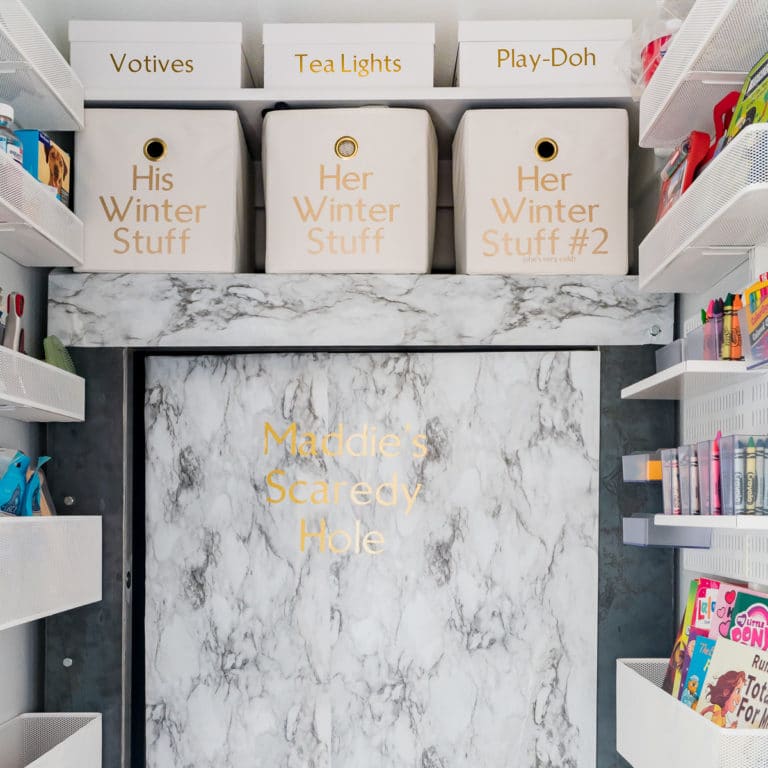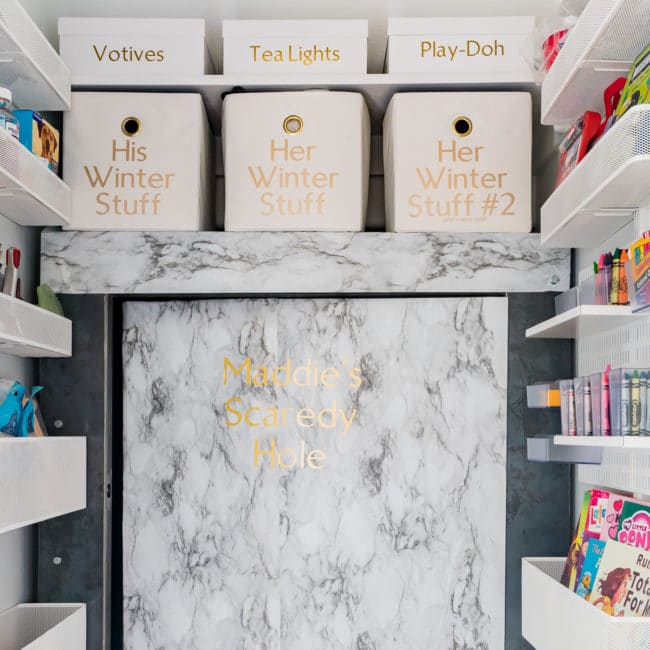 Organizing Mistake 2:
Choosing Round Containers or Softsided Containers
Once you've measured and are ready to start shopping, there are two types of containers to avoid.

Round containers may look cute at the store, but especially if they're going on a shelf with other items, the shape creates a lot of wasted space, inside and outside the container. They can work okay when they stand alone, like one round basket in the living room for blankets or toys. However, even then, the shape isn't ideal for efficient storage.
Whenever you can, pick squares and rectangles with flat sides over tapered bins. I'll never understand why some drawer organizers are tapered so you lose space in every section since the tops touch leaving wasted gaps between each bottom.
The other containers I avoid are soft-sided bins because they get slouchy over time. Fabric storage cubes that have solid sides under the fabric are great, but a bin with without that structure will be a headache.
If you're ordering any kind of fabric bin online, be sure to look for customer photos in the reviews. Often they look great in the official product shots, but those are photoshopped to perfection. When your bins look disheveled, it isn't a great motivation to keep everything else tidy.

Organizing Mistake 3:
Making the Wrong Clear vs Solid Color Choice for Your Space
Through some trial and error in our home, I came up with a simple rule when I'm purchasing containers: Closed=Clear & Open=Opaque

For any items concealed behead a door or drawer, my first choice will always be clear bins. When something is in a basket, in a closet, I'm just less likely to remember it's there and it's hard to check what we need when I'm making a shopping list.
Our pantry makeover started with opaque bins and while they were a step in the right direction from just having an unorganized mess, we also ended up unintentionally letting things expire. Since then, we've switched to a mix of clear bins and wire baskets that are easy to see through and it's so much more functional.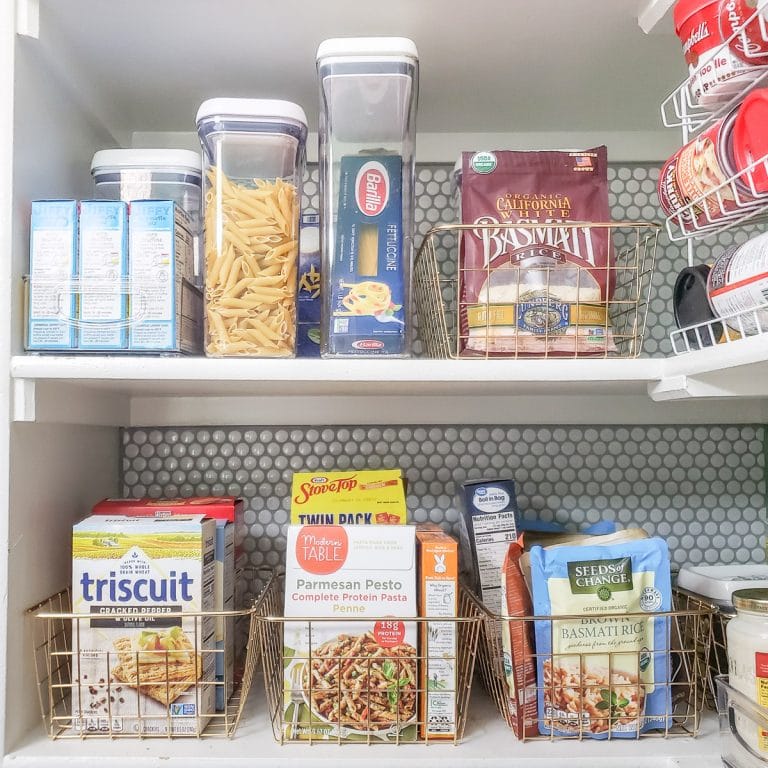 This rule is most important when it comes to consumable items that you use and repurchase. I grant exceptions in closets when a label on an opaque bin will suffice. For example, we each have a swimwear basket on a high shelf in the closet. The contents don't change and are only accessed for one specific purpose.

On the other hand, I loved the pantry changes so much that I updated my office open shelving to clear containers. Since each bin was full of different small items, from notecards to extra cords and chargers, the shelves suddenly looked cluttered and messy even though they were well-organized. A short time later, I was back to my labeled opaque bins and so much happier.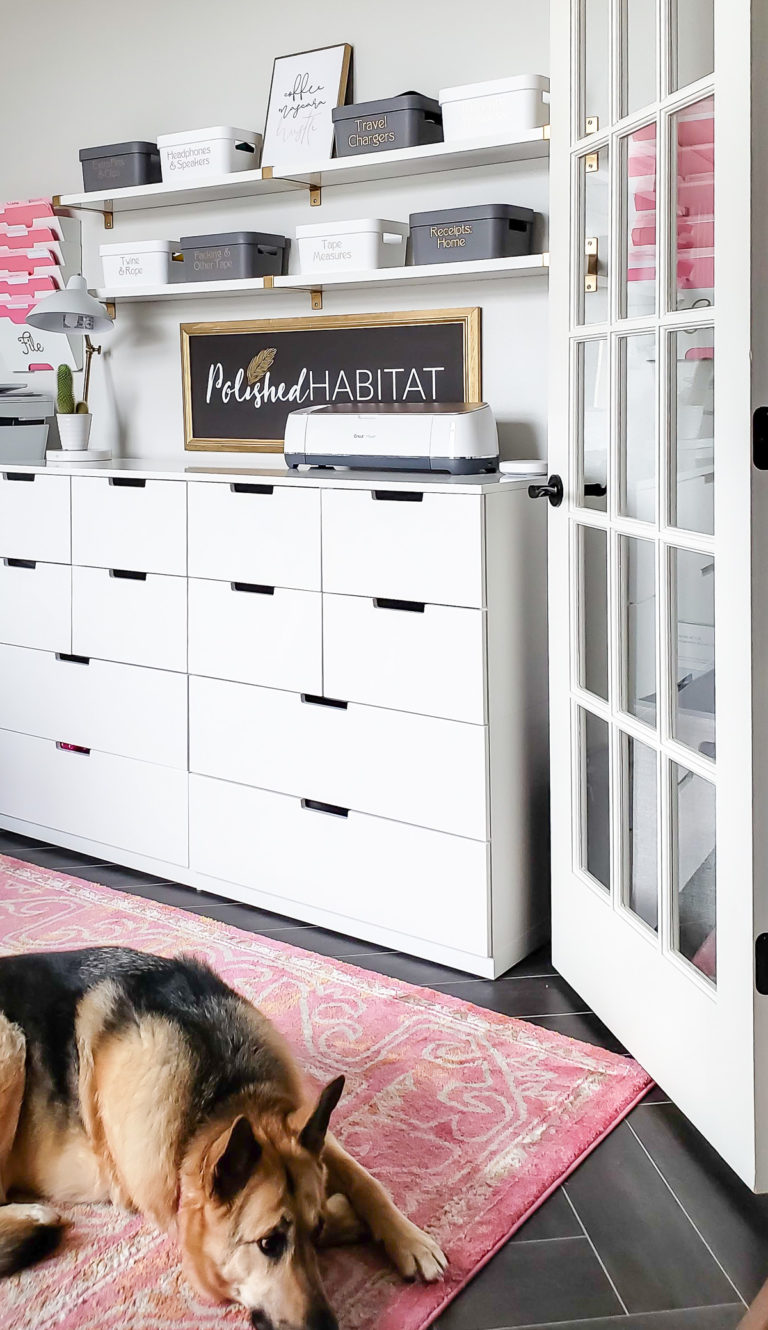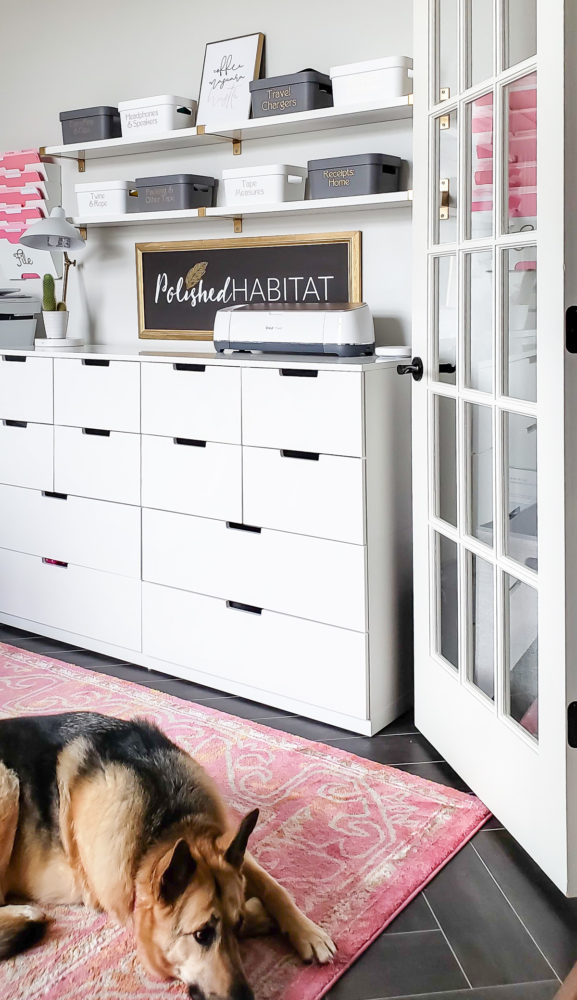 Organizing Mistake 4:
Buying Containers That are Too Large to Too Small
A little Goldilocks action is needed when you're choosing what size container you'll need for each group of items in your home. The first mistake is always defaulting to jumbo-sized storage totes. When you do that, they tend to get filled with a larger variety of items, making it harder to find what you need within the bin. You'll end up with the dreaded "Misc." label and there is a chance you'll never open that tote again.
Instead, you'll be better off with a larger number of smaller totes, divided by their contents and clearly labeled.

In the kitchen nook, we put this to practice by choosing 9 smaller containers for the bottom shelf instead of 2 or 3 large baskets.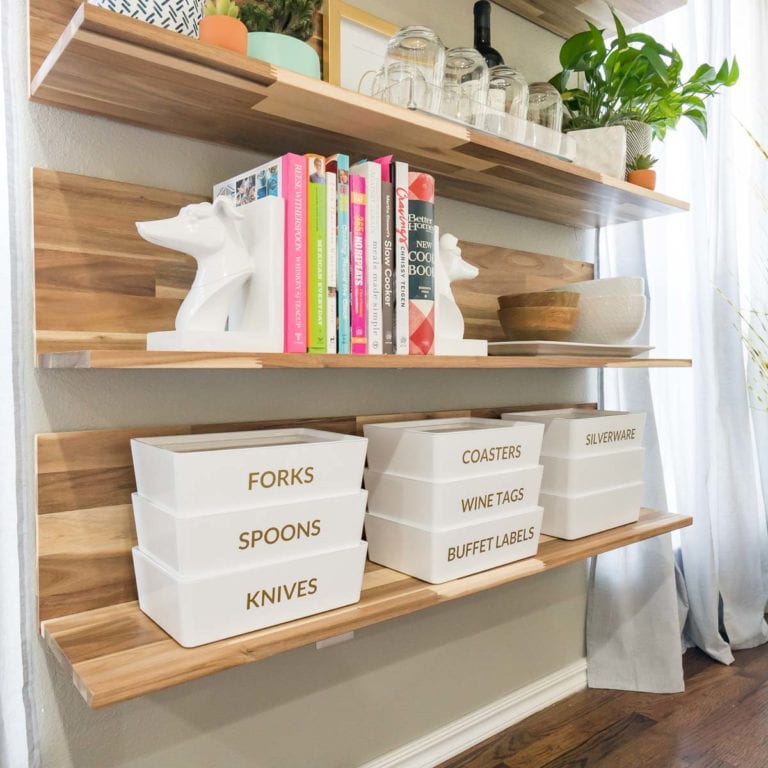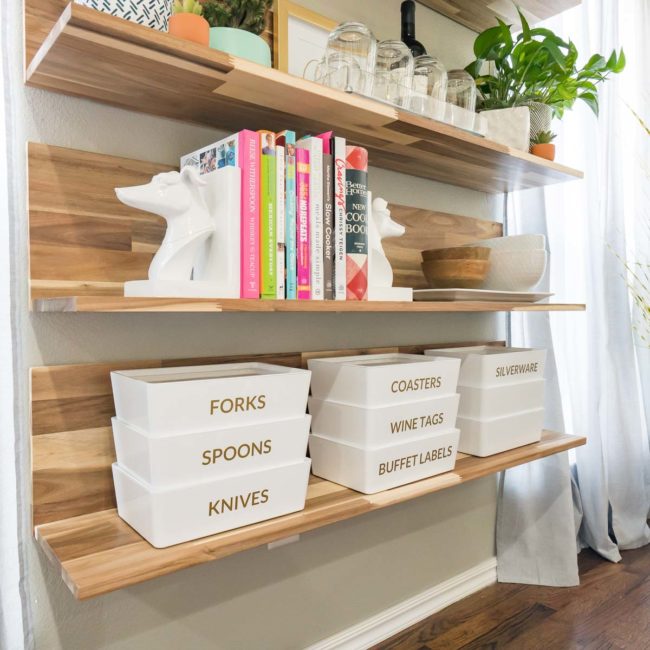 However, you also don't want a container that is too small and leaves no room for growth over time. When that happens, the whole system can fall apart when you add totally necessary new items.
For example, in the bathroom, your medication storage should have some breathing room in case someone starts a new prescription or vitamin. In the refrigerator, the condiment bin you choose should have space in case you pick up a new salsa at the farmers market.


The perfect bin should give you a bit of room to grown, and then provide a comfortable limit for how much of a similar item you can own without purging. In the closet, I have flip-flops in a small container. When it's full, I know that any new purchases mean I have to get rid of an older pair. Knowing that helps me make better shopping decisions and fewer impulse purchases.
Organizing Mistake 5:
Not Investing in Items that Make Your Life Easier
If you've been reading for a while, you know how much I love to save money. That natural tendency kept me looking for only the least expensive ideas when it came to organizing our home.
While I still love a deal, I've changed my mental approach after realizing that being willing to invest a little more in the perfect product instead of just the lowest acceptable solution actually makes my life easier and reduces stress, which is priceless.

This doesn't mean we went and blew the budget on a Supermarket Sweep-style spree through The Container Store. I'm still working on one section of the house at a time, but I'm willing to spend more per project, even if that means waiting longer between them.
One example has been the Elfa door organizers we've added to the bathroom closet, the walls in the tornado shelter closet, and just purchased for the cleaning closet. They add a ton of functional, organized, storage space and make it so much easier to find things within our house.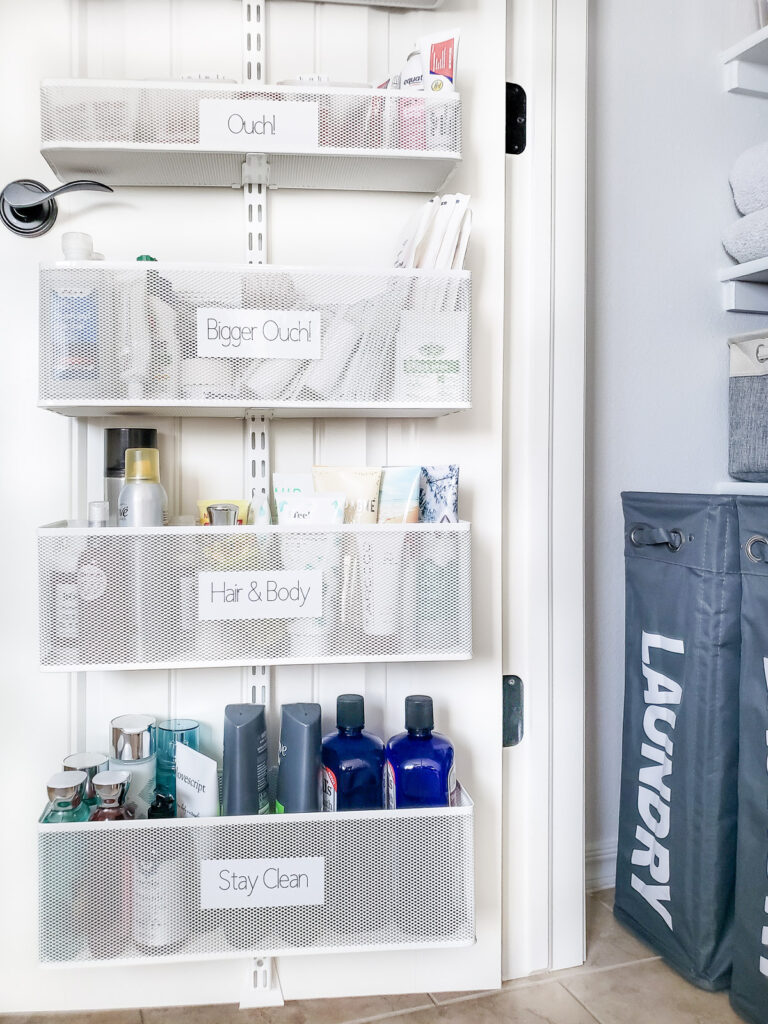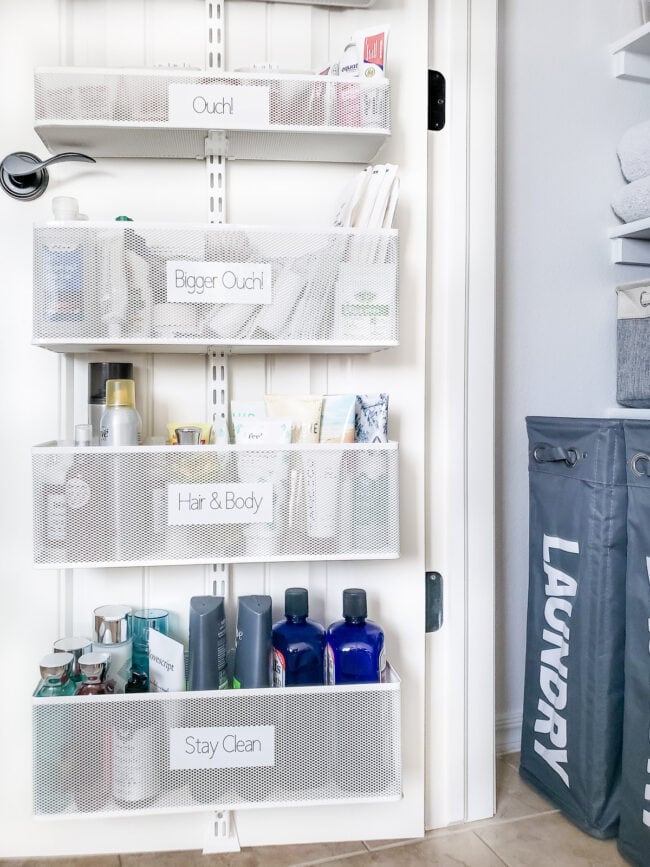 The bambo dividers in the kitchen drawers are another example. Cooking every night is easier because we no longer fight to untangle spatulas from other kitchen items.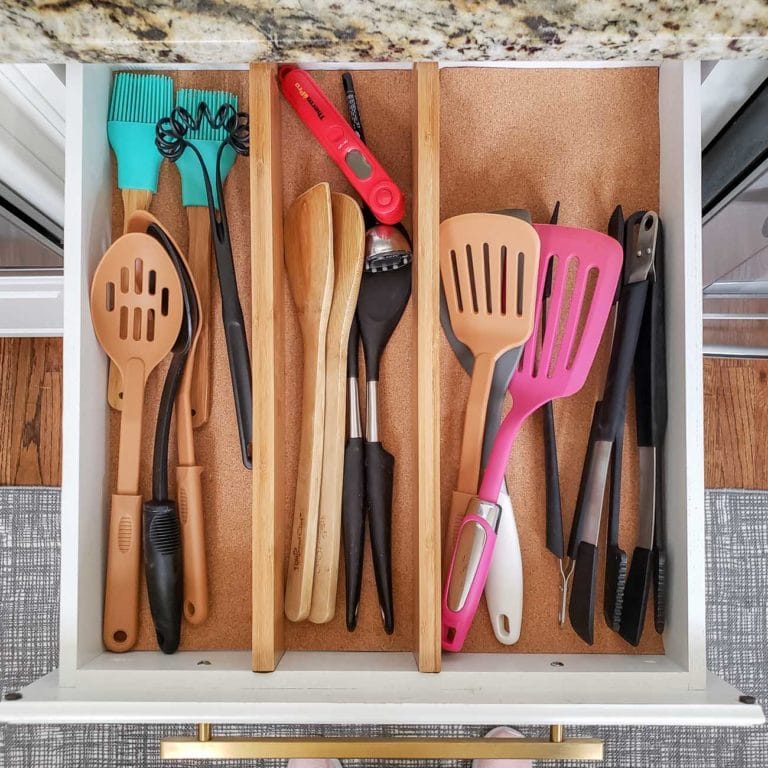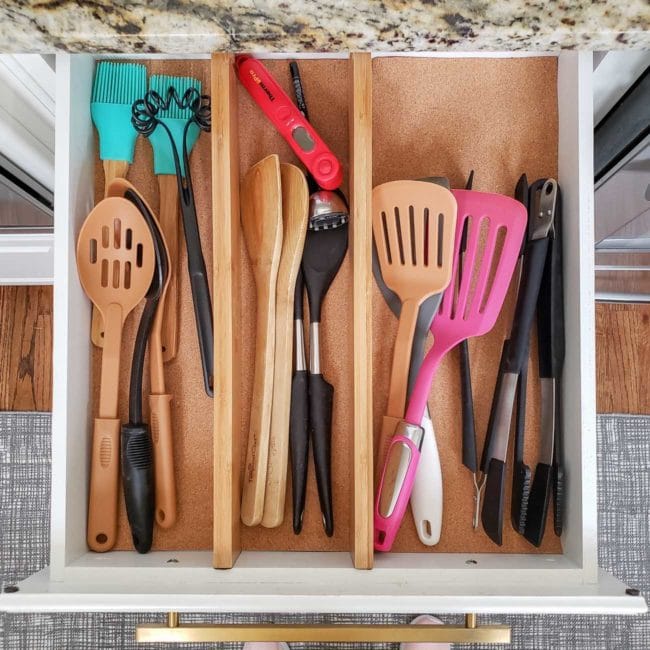 Switching from being stressed each time I opened a drawer in the kitchen to feeling happy is worth way more than the cost of the products. I'm not sure why I ever valued my mental health at less than $30, but changing how I think about the pricing has made a true difference in how well our home works. Giving up a dinner out so every dinner we make at home is easier has been well worth the trade-off.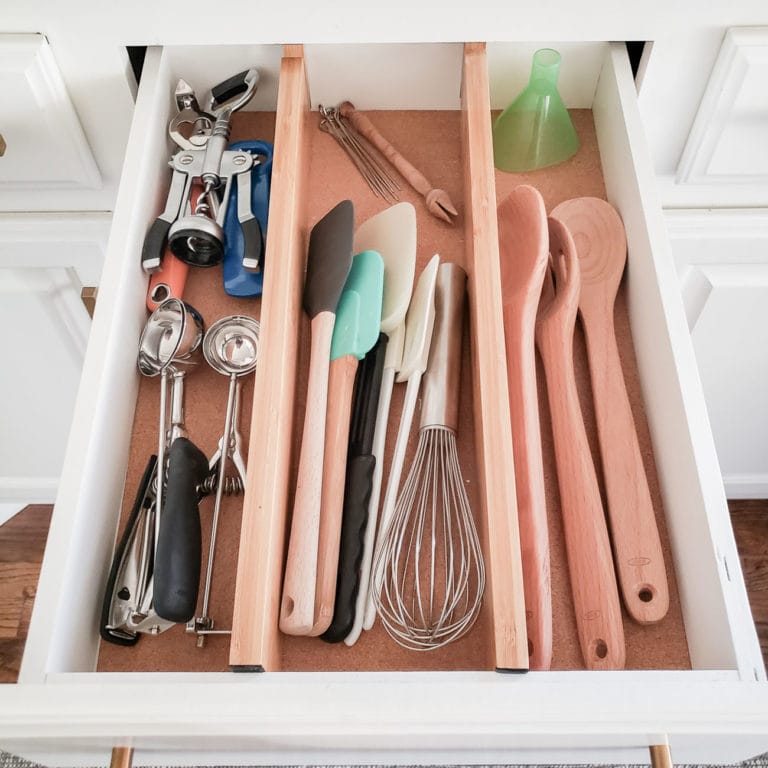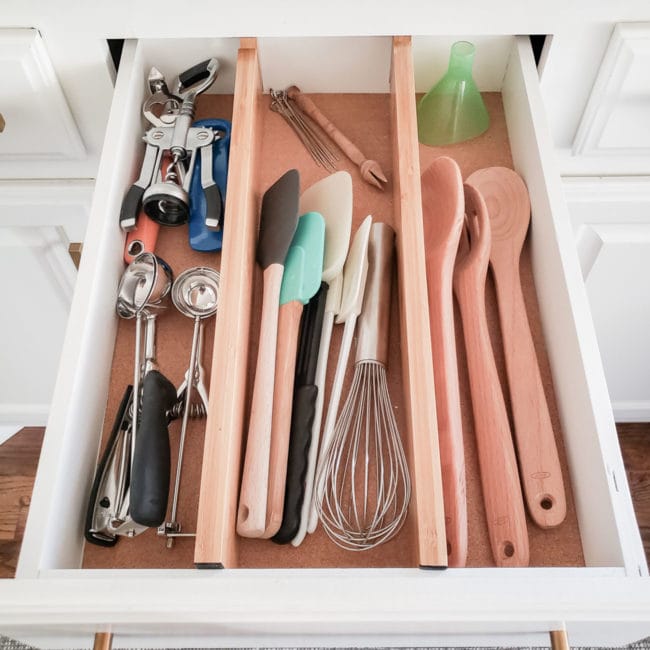 Organizing Mistake 6:
Not Adapting Your Organization Over Time
As the years pass, our habits change, which means home organization isn't a one-time event. Whether it's new hobbies, new family members, or lifestyle changes, be aware of the moment when your previously ideal set up stops working as well.
When clutter starts forming in an area you had under control, it's time to re-evaluate and adapt. We were keeping all of the dog brushes in the storm shelter closet, but Gus is way higher maintenance than we expected. When all his combs, brushes, mat-remover, and scissors kept being left on the living room end table, we realized that we needed to swap things around and make space for them right in the living room drawer.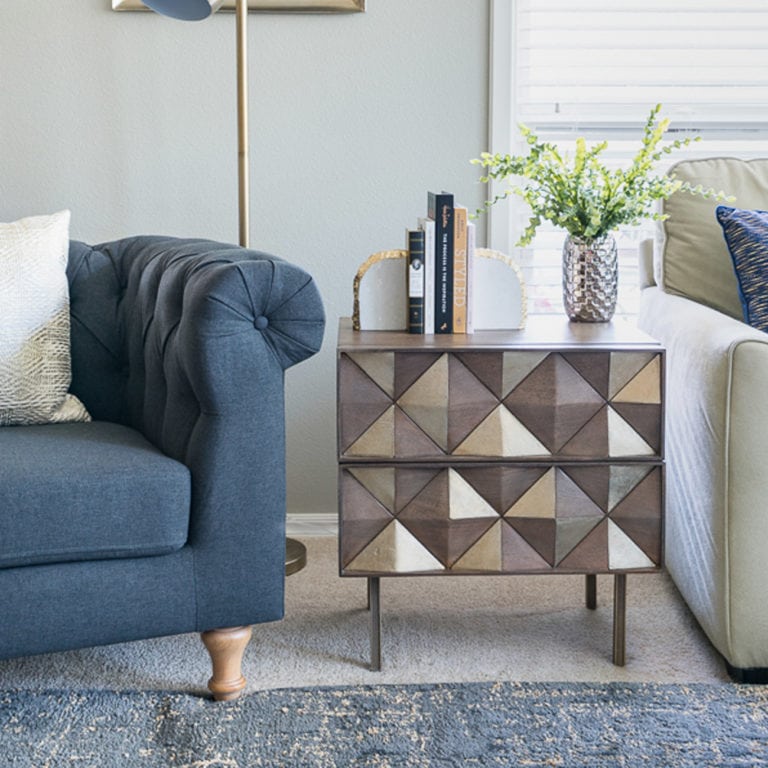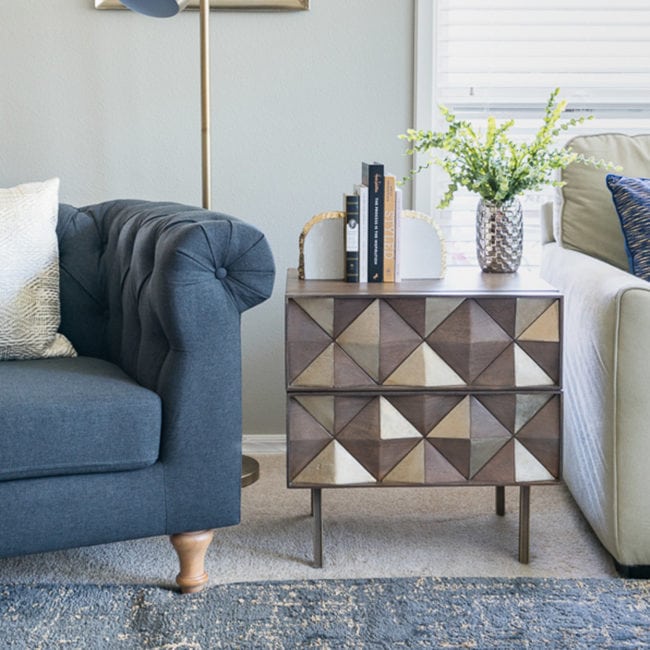 Lifestyle changes to cooking more at home also lead to the pantry changes. What worked previously stopped working when we started stockpiling more ingredients at home.
Organizing Mistake 7:
Not Tidying Daily
We're still not 100% perfect at this one, but we're getting much better! No matter how much of a mess we make during the day, it always takes less time than I expect to restore order IF we do it daily.

If we don't, I've experienced the negative domino effect more times than I like to admit over the last 20 years. Piles of clutter around the house are overwhelming to deal with, so we ignore them. They grow until suddenly we're going to have company or just can't take it anymore. So then, instead of spending the time to make sure everything goes back to the right place or has a set home created, the items are shoved wherever they will fit out of sight.
Temporarily, we feel better because the visible surfaces are clear again. But, now the previously organized closets or drawers have been infiltrated by disorganization. And once that happens, it becomes easier and easier to keep shoving things in those spaces.
Instead, pick a couple of areas that draw the most clutter and commit to tidying them daily. For us, the island and bathroom counter are most important. In addition to this daily tidying, finding a designated home for any new items as soon as you get a delivery or return from shopping is important. You can even go further and commit to thinking about where something will go before purchase.
I hope that thinking through these mistakes helps you create a home that stays better organized in the future! On that note, it's time for me to reorganize those Elfa units in the storm shelter closet.

I never got around to labeling each basket, which is a bonus 8th mistake to watch out for in your home. When a basket or bin isn't labeled, it's way too easy to add things that don't belong. I have some new magnetic labels for them, so you know what I'll be doing this weekend!