I've been borderline obsessed with all things Kate Spade since a trip to one of her stores in April. It hasn't hurt that my little Kate Spade Wellesley Byrd bag is the most complimented accessory I've ever owned.  Compliments from random people are the best, aren't they?
I was perusing KateSpade.com the other day when I found some cute wine tags. I could have bought the set for $18, but realized I could make a set for WAY less. And money saved on Kate Spade wine tags is money toward my next Kate Spade bag 🙂
I didn't go straight knock-off on this one because her logo is on the back and it wouldn't be cool to use that!
Once I figured out how I wanted to tweak her original design, I just needed gold spray paint, key tags, and some vinyl/sticker numbers.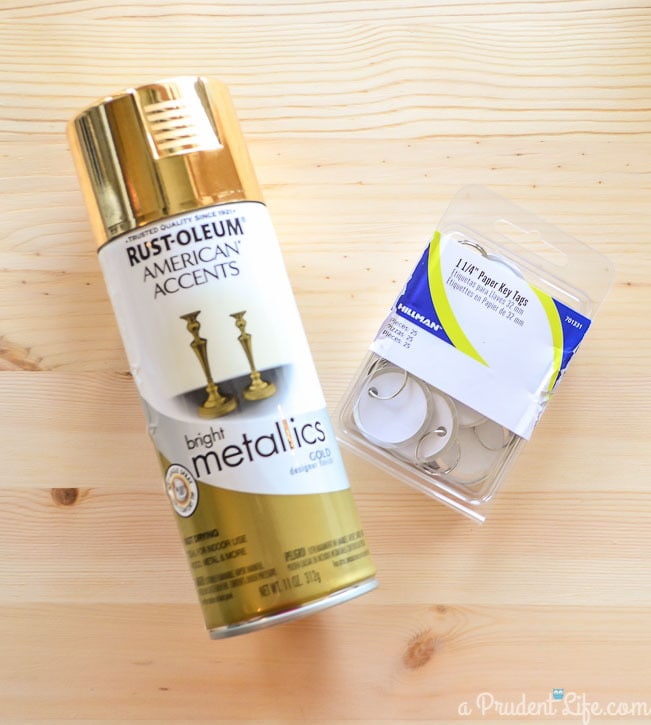 The key tag package came with 25 tags, so I decided I could make three sets of 8. Watch out family, you may be getting some of these for Christmas! I put the tags on scrap cardboard so I wouldn't gold-ify everything in the garage.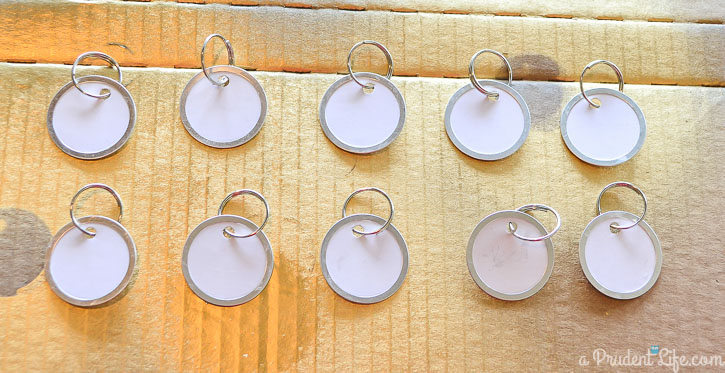 The key tags are really light, so you can accidentally flip them over with the power of the spray paint. Not that I know from experience or anything. To avoid the flipping, I sprayed from as far away as I could reach in slow even coats.
The first side dried for an hour, then I flipped them over and coated the other side.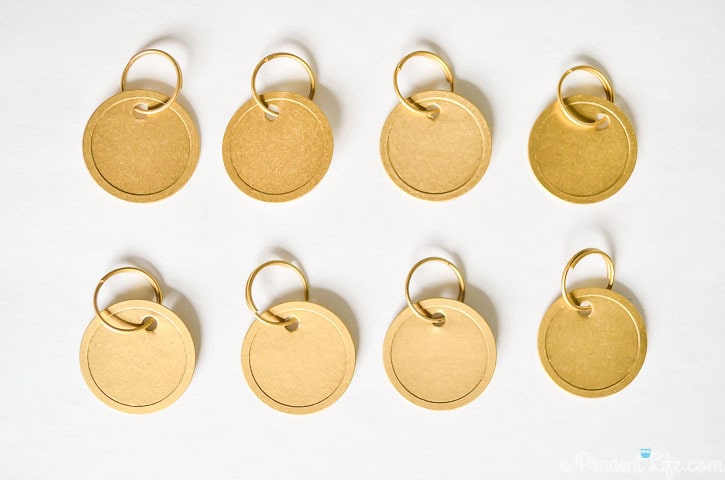 Once both sides were dry, I added some vinyl numbers made with my Silhouette machine (Engravers font). If you don't have a Silhouette machine, scrapbook stickers would would just as well!
After I placed all the stickers, I realized it would be a massive pain to get the key rings onto a wine glass. That was almost a big project fail!  Thankfully, the rings were pliable enough for me to work with. I stuck a pencil through the rings to stretch them out. I'm going to leave them like that at least overnight so they have plenty of time to work on their cooperation skills.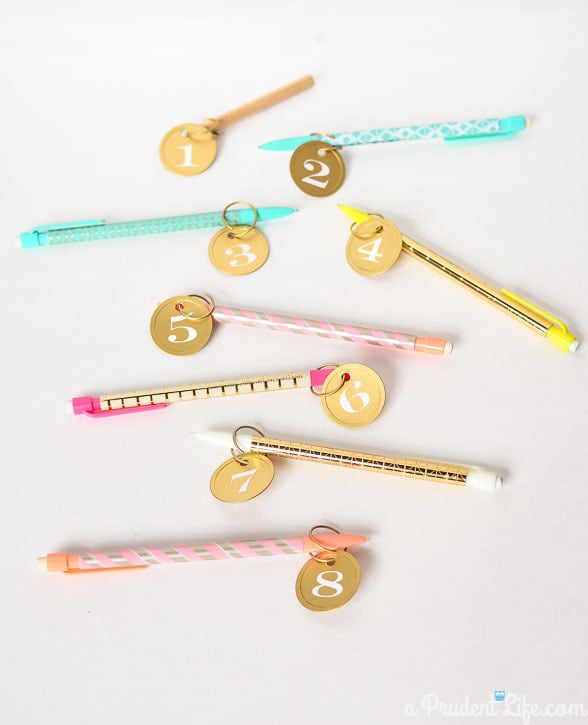 But look, it actually worked!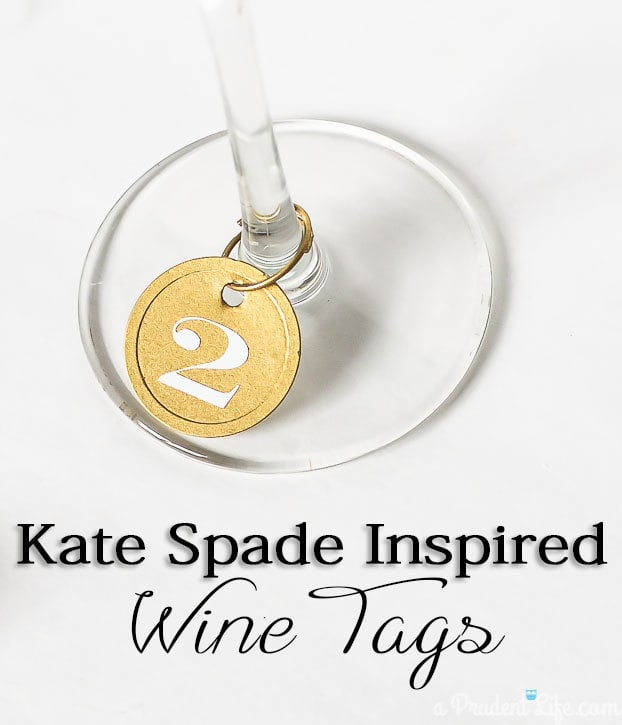 Now I just need to invite 7 wine drinking friends over so we can try out all 8 tags at once!
We have some really cute wine tags for Christmas that always come in handy for holiday gatherings. I'm excited to have these for the rest of the year!
Do you use wine charms at your house?
Post linked up at: Link Party Palooza, Super Saturday, The Makers, The DIYers, Hit Me With Your Best Shot, Whimsy Wednesday, Inspiration Gallery, Liz Marie Blog