We have a smaller laundry room with doors on both ends (one to our master closet & one to our entry area from the garage). Because of the set up, there is zero room for a regular trash can. And that leads to a serious dryer lint dilemma! Dun dun dun….
Before the laundry room makeover, I kept a shoe box on the dryer to dump lint in between every load. It was a kinda pretty zebra shoe box, but not the best solution to just have an open box of trash on the dryer all the time.  You can see the layout and my overflowing trash box in the before shot.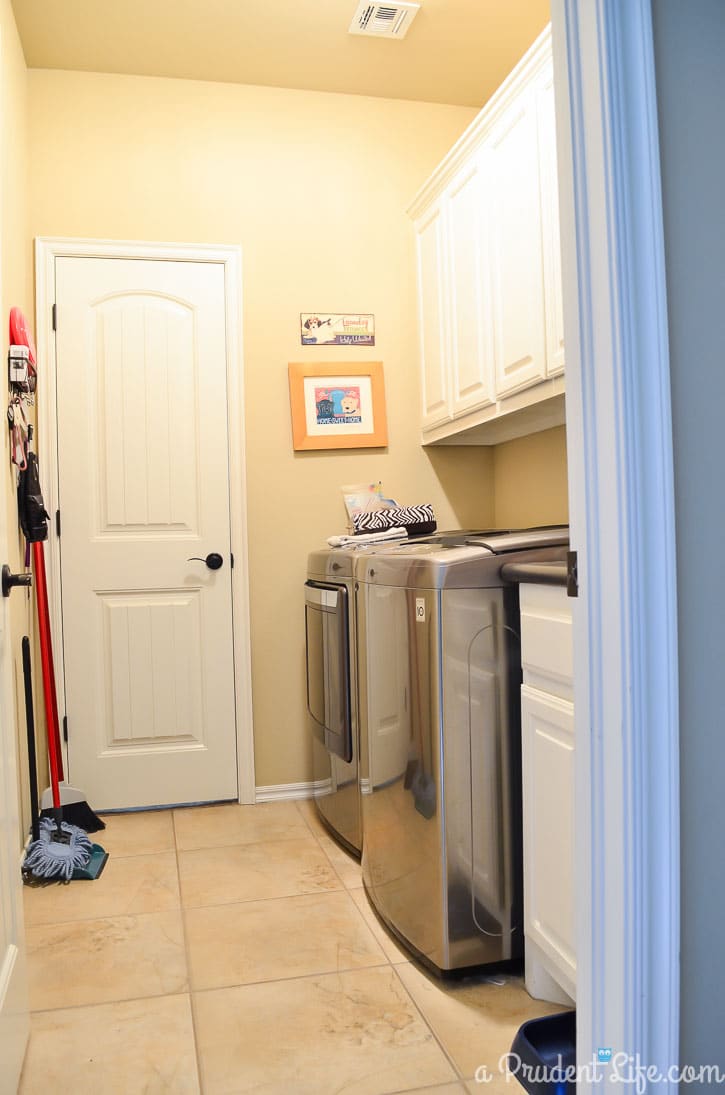 My new setup is SO MUCH BETTER. I get excited each time I get to empty the lint trap into my new lint bin. I probably shouldn't admit that, right?
It started with one of those little boxes people put real estate flyers in by the curb. I was planning to pick one up at the hardware store, but came across the sturdiest one I have ever seen on clearance.  It has the perfect hangers on the back that make it easy to take on and off the wall to be emptied. I don't think they are carried in the store anymore, but Amazon has the same one available here.
Lint Bin Tutorial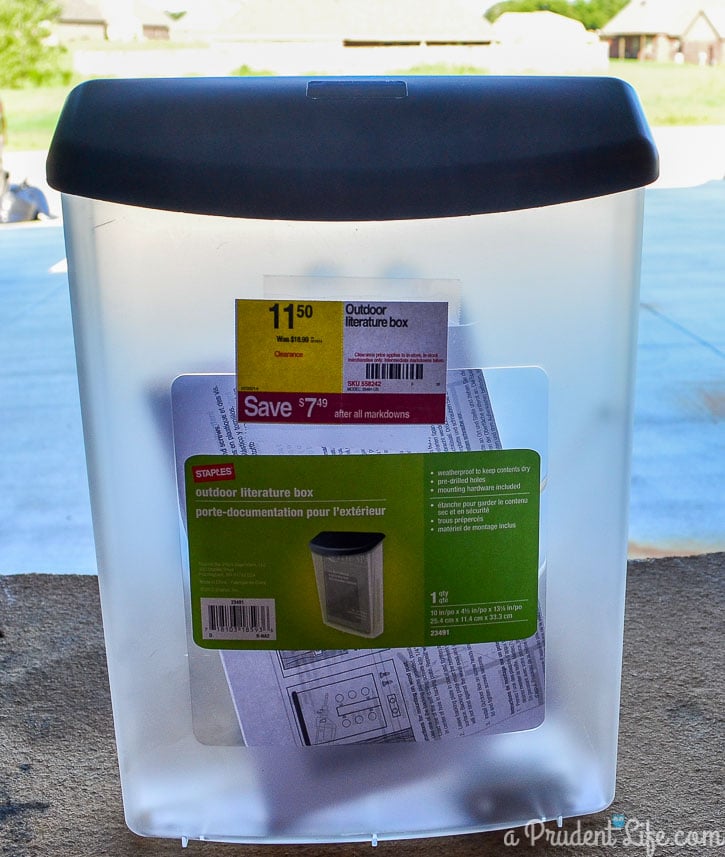 I went through my spray paint stash and found some plastic primer & a navy that would work with my color scheme. Isn't it great when you have what you need on hand!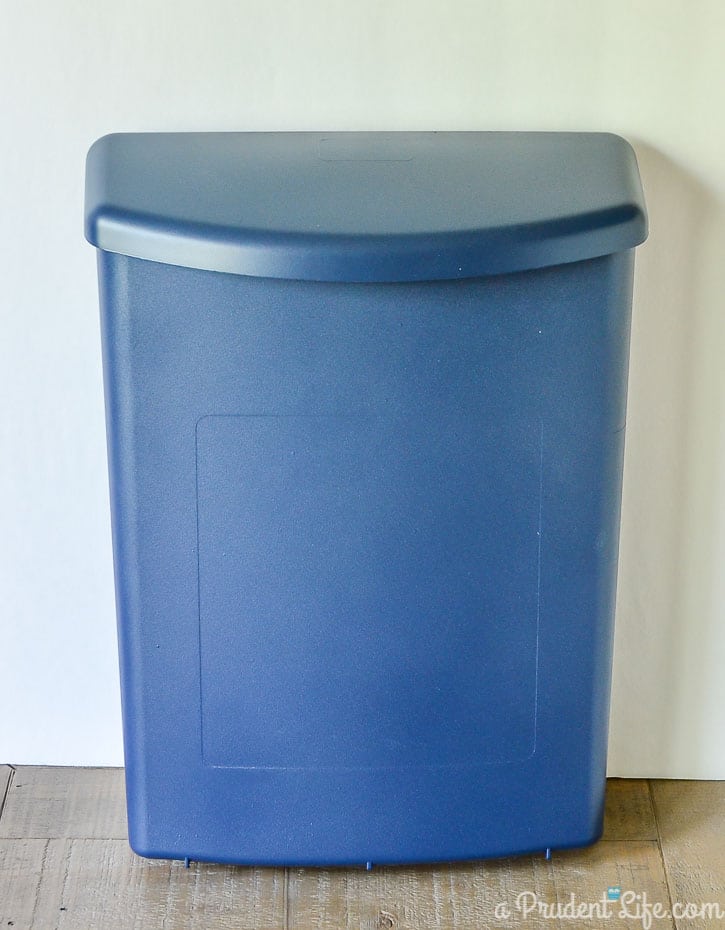 Once the container was all navy, I thought it was too boring. I painted the lid pink with craft paint & added a pretty label with silver vinyl (the same kind I used on Maddie's bowl).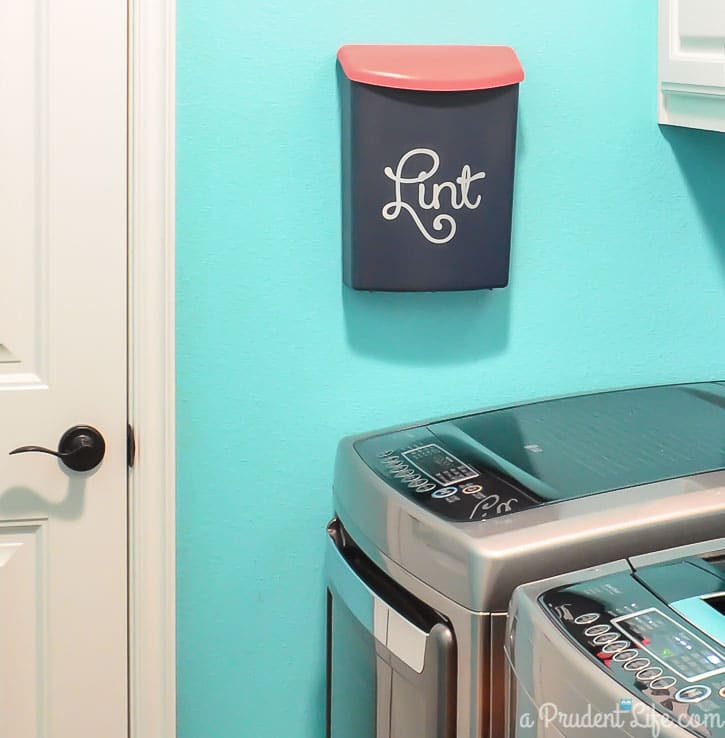 I've done a few loads of laundry and I'm probably enjoying the lint removal from the dryer process a little too much now.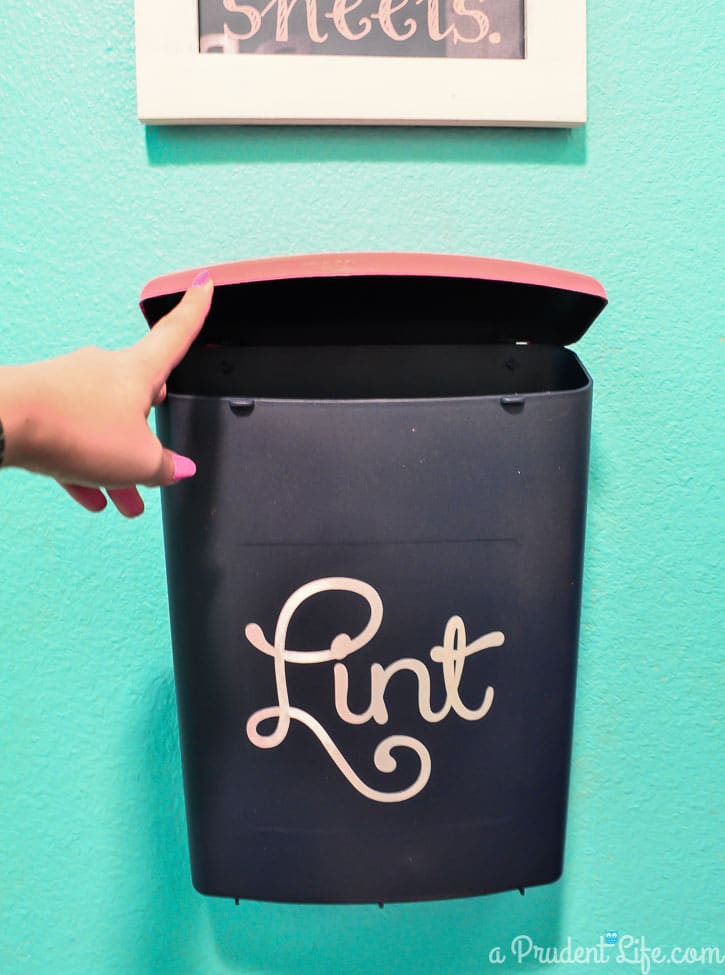 It doesn't stick off the wall very much, which helps it become more like a decoration vs a trash can stuck to the wall. Hmmm, now that I thought trash can, I have a vision of Oscar the Grouch popping out of my pretty pink lid. Creepy!