Who loved The Lego Movie? My favorite part is the instructions for fitting in at the beginning. Emmet is just so darn cute!
When Expressions Vinyl said the theme for this month's Ambassador (sponsored) post was going to be the Lego pack of heat transfer vinyl, I was so excited! Our oldest nephew has started bringing Lego projects over when he comes to visit, so I decided to make him a special Lego backpack with a coordinating pouch with my heat transfer vinyl(HTV).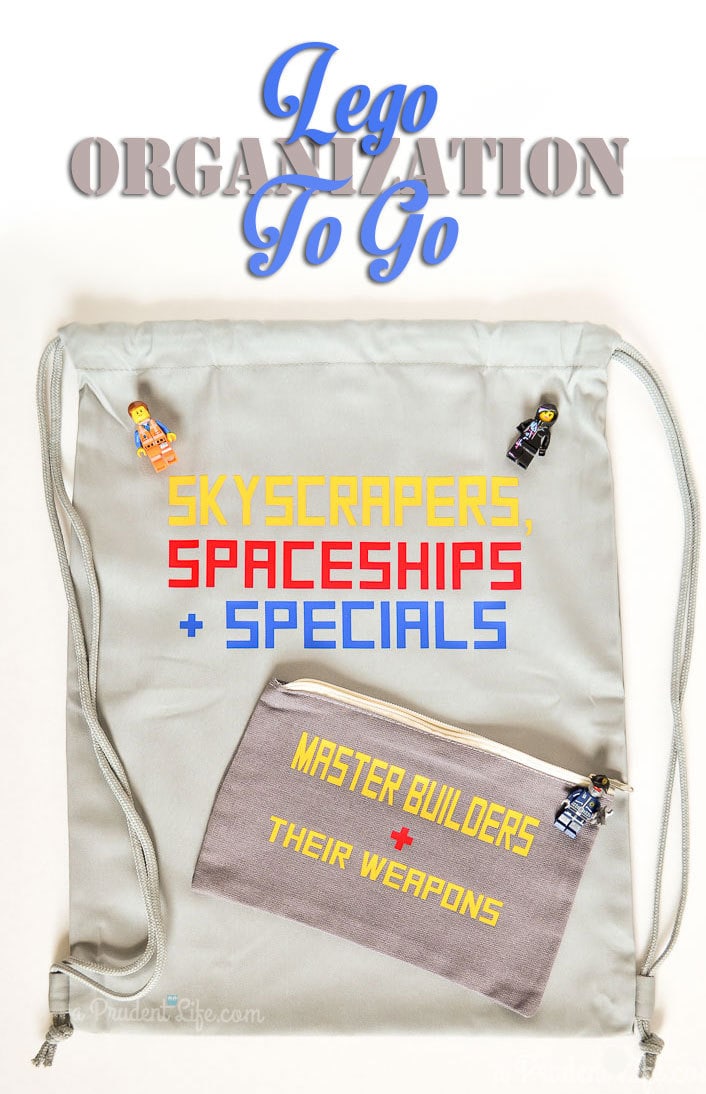 I've done tutorials on using heat transfer vinyl before, so I thought I'd change it up and show you my actual vinyl design process in the Silhouette Studio software today. I am NOT a pro at any kind of graphic design, so had to figure out how I could use the software to still make fun projects. This process is great for anyone who needs help visualizing what they are working on before cutting.
I started with a gray drawstring backpack & pouch, plus the red, yellow, and blue HTV from the Lego pack. The pack also comes with a great green.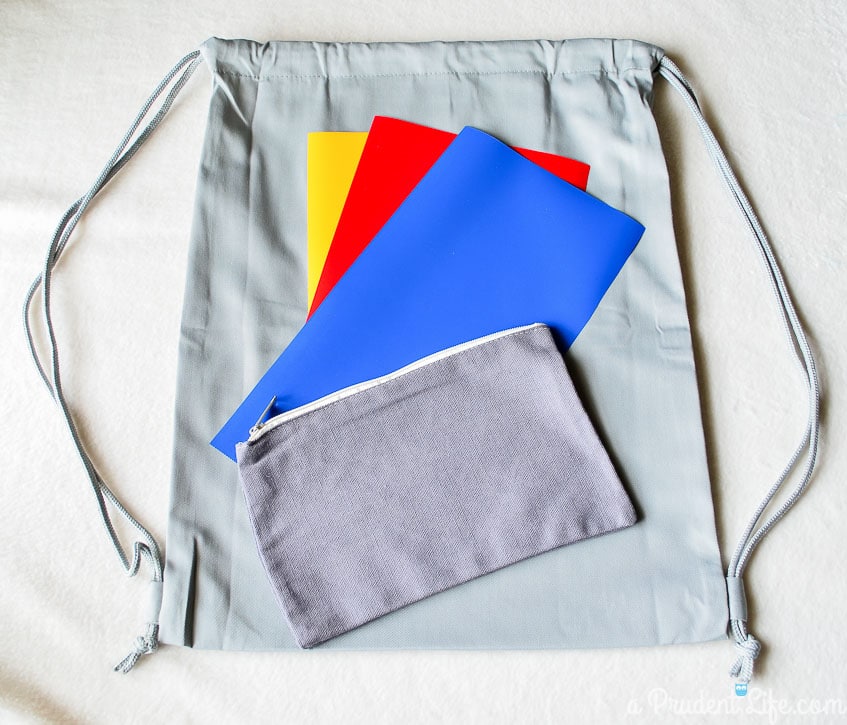 Design Process
1. My first step is always measuring the product I am applying vinyl to – in this case a gray zipper pouch. Then I use the shape tool in the software to "draw" my product in the software.  I draw the background to scale even if it is bigger than the cut area.
2. Use the fill color tool to pick a color that matches your product – it is so much easier for me to visualize when things are as realistic as possible.
3. Drag and drop to make your background.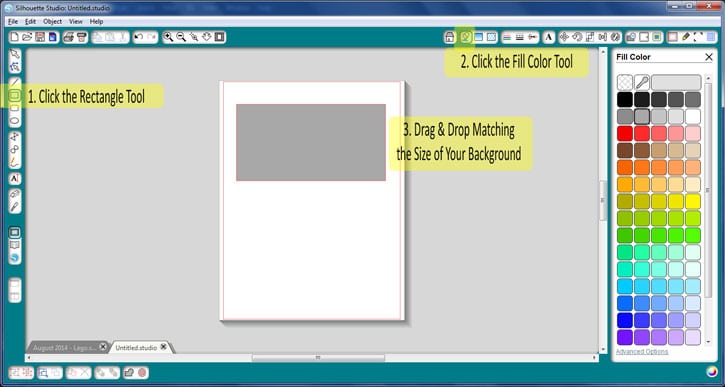 4. Type in your text, using a separate text box for each line. It is SO much easier to play with spacing and mix fonts when each line has it's own properties.
5. Color your font to make the vinyl using the fill color tool. This won't affect your cutting, but makes it easy to test out color combos without wasting any vinyl.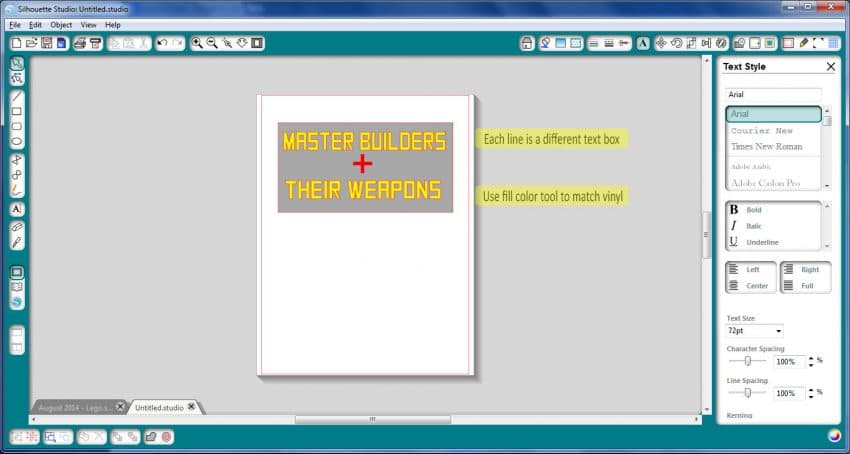 6. When you are happy with your design and ready to cut, move your background off the cut area. You'll just want to leave one color worth of text on the page at a time.
IF YOU ARE USING HEAT TRANSFER VINYL, DON'T FORGET TO MIRROR BEFORE CUTTING!!!!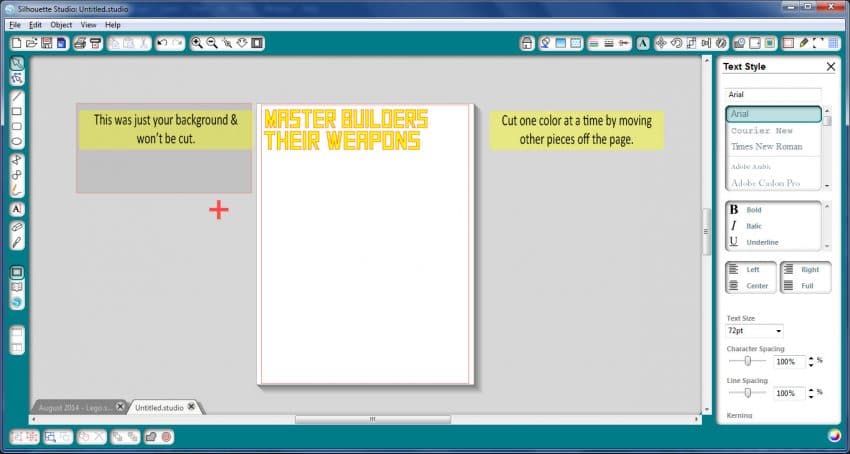 That's my process! When I started using the fill tool and drawing my background, designing vinyl projects has been so much easier for me.
My finished product is very similar to the design on my screen.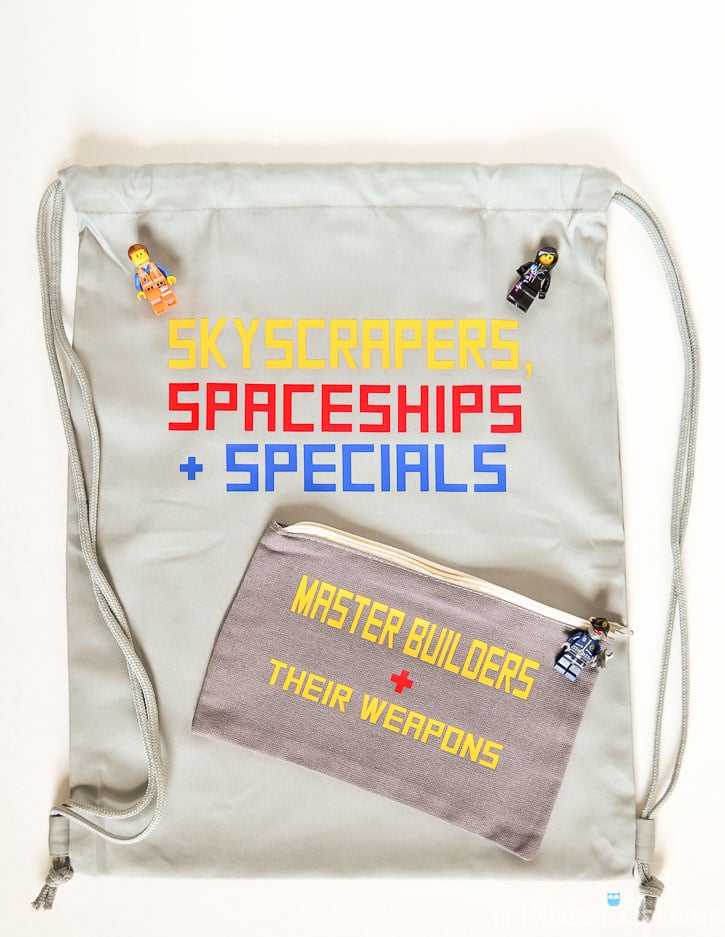 I can't wait to add a Lego pack to the bag and give it to my nephew!
If you have a Lego lover in your family, three other bloggers also have fun Lego HTV posts this month.
Ashley from Simply Designing made some cute The Lego Movie phrase shirts,  McKenzie from Girl Loves Glam created an adorable falling brick shirt, and Jessica from Everyday Party Magazine made a Lego man tote bag.
Looking for more Silhouette projects? Here are my favorites!
[metaslider id=3558]
For even more inspiration, make sure you are following my Silhouette Pinterest board!
Follow A Prudent Life's board Silhouette Project Ideas on Pinterest.