My husband always tells me I have the best timing, and by that he means THE WORST! I've been known to start big house projects on Sunday nights. It still gave us 12 hours before going back to work, so what's the problem?  He also really likes it when I ask him for a favor right AFTER he sits down instead of 60 seconds earlier when he was in the room with whatever I needed.
So, in my rich tradition of great timing, I had a fun interview scheduled this week with Porch.com. They wanted to ask me ridiculous questions for an On The Porch with A Prudent Life article on their website. I was on board right away when they asked. Then after accepting and scheduling the interview, I decided I wasn't going to be A Prudent Life for much longer! AWKWARD! 

Luckily, the blogger team at Porch is SUPER nice and not only agreed to continue with the post, but let it serve as a name change announcement to help spread the word. Sweet! My epic timing worked out just fine!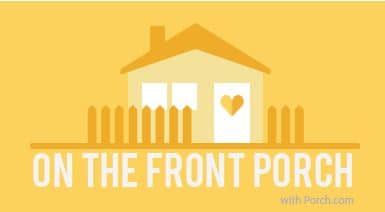 The interview is split into two parts. You can read the first part over on Porch.com. I'll tell you about my recent DIY fail, the strangest thing in my house, and the hardest thing about blogging among other crazy questions.
And here is part two:
If your life were a song, what would it be? "What a Wonderful World" by Louis Armstrong.  Not every moment of every day is great, but wow, what an amazing world full of opportunity we live in!  
Pinterest or Facebook? Pinterest. By a landslide. An epic-ly big landslide.
If your walls could only be painted one color for the rest of your life, what would they be and why? Oh, that is a HARD question. I'd probably spend the rest of my life trying to pick the one color. My tastes continue to evolve and the Shaker Beige I initially loved when we built our house is now enemy #1 on the list of big projects around the house. I think I'd pick something in the light gray family that was bright, but still had a little warmth. And then in a few years when I hated it, it would be light enough I could make some kind of vegetable dye concoction to update it without breaking the "no repainting" rule. Loophole!
What are you exceptionally good at? (Permission to brag) Well, we can rule out singing and dancing for sure. And walking without running into things… that's a daily struggle. BUT, give me a disorganized space, and I can make it pretty, functional, and actually sustainable. I'm not naturally neat, which is an odd combination with being a natural organizer. But I think it's actually an asset, because I've learned to think through making the organization realistic enought to maintain. There are a lot of people amazing at design and decor and another huge group dedicated to organizing, but I love crossing the gap and blending the organization into our decor.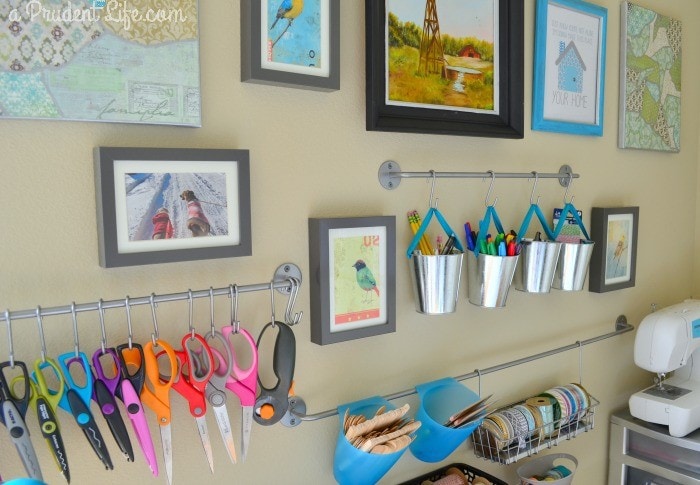 What's the weirdest thing you've collected? Hmm. I'm not really a collector, although I'll never turn down a good sale on office supplies. Fresh notebooks, binders, and pens call my name. And I do get excited when I see a new line of pens or a new Sharpie color. Maybe I am a weird collector after all.
Show us your best project for a DIY beginner!  I recently updated our bookcases with fabric and it was one of the easiest projects I've ever done. It made a huge difference in the look of our office. I didn't even need glue. Seriously, anyone could do this!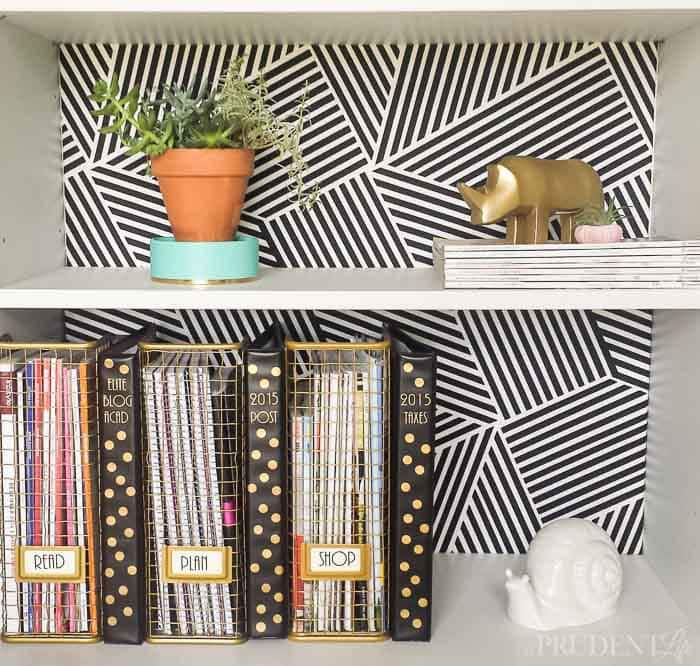 What's a home trend you hope doesn't exist in 100 years? It would be amazing if there was a move away from cookie cutter new construction. While I appreciate the efficiency of a builder recreating the same house over and over in the same neighborhood, I feel like homes should be more personalized. Everyone is so different, and I think when your home reflects who you are, it's restorative and helps you thrive when you are out in the world. But, in the meantime, we live in a new construction neighborhood and have our fingers crossed that they won't build a carbon copy of our house right across the street!
Favorite words to live by? These are seriously hard questions! One of the quotes I remind myself of frequently is from Waite Phillips. He said "I have read that Winston Churchill, one of the greatest masters of English prose, has been known to re-write one paragraph of a book a dozen times. This proves there is no excellence without painstaking effort."  Sometimes I get really frustrated because I want my photographs and room designs to be perfect. But it's an unreasonable expectation. So, I have to remind myself that excellence takes time and extreme effort. But it's worth it!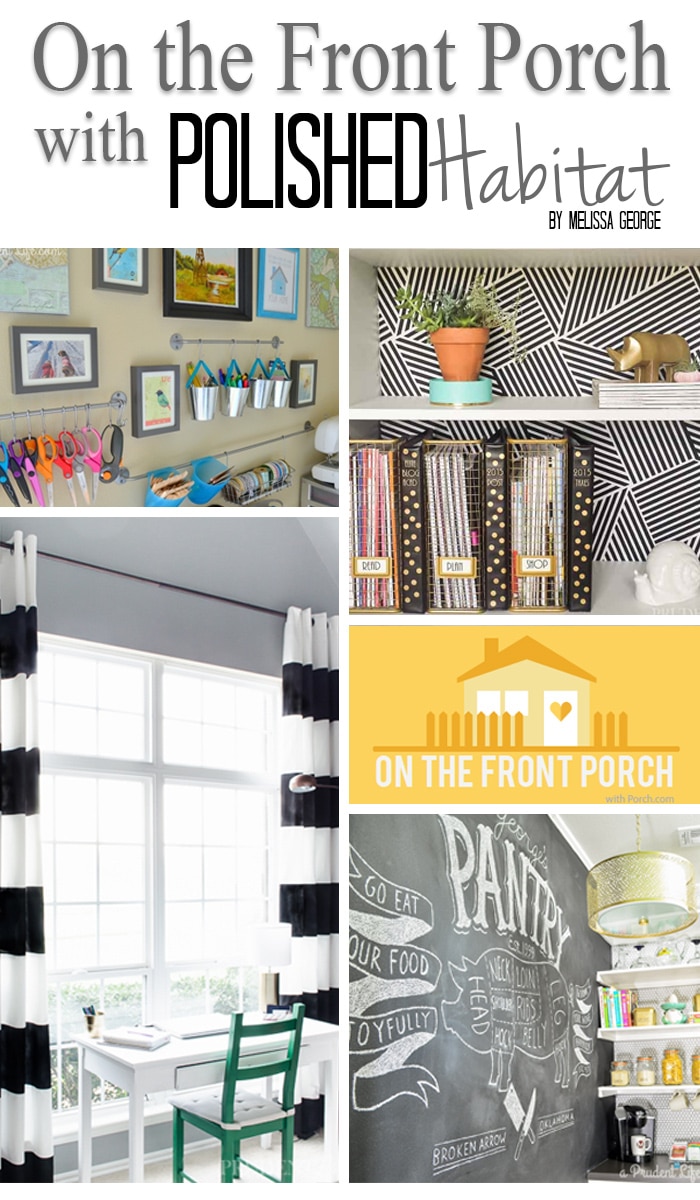 WHEW! I had so much fun answering these questions. Make sure you visit the other half of the interview on Porch and let me know what you think in the comments below! What home trend do you hope doesn't exist? What's your life theme song? Have you had any DIY fails lately?