Sometimes in life things just fall into place in miraculous ways. For example:
You've been asking for more budget-friendly home improvement and decorating ideas.
+
My brother was ready to buy his first home.
+
A stranger was busy with his children, including some foster kiddos and needed to sell a rental house that had become a burden.
+
The house he was selling WAS MY GRANDPARENTS!
In fact, most of the extended members of our family lived in the house at one point or another, including me.
The Roanoke (the local street, not the city) house was the family home base for holidays, from Christmas to the 4th of July. It was where Gram had to stay inside with me because I was scared of the fireworks. It was where she let me pull all the shoes out of her closet to play shoe store in her bedroom.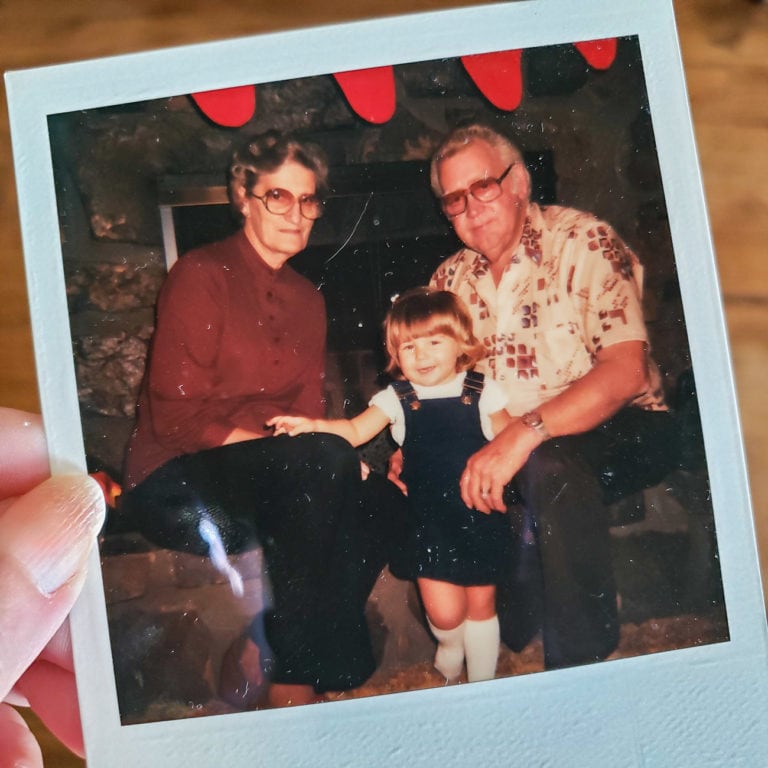 We had all been searching for my brother's first home, but nothing had been quite right. Thankfully, mom noticed the house coming for sale right when it entered the market. My brother and his wife toured it and realized it had so many positive aspects that other houses were missing.
The rooms are big and bright, the yard still backs to an open field, and the neighborhood is SO NICE. The homes are cared for and the trees are established.
HOWEVER…almost every finish in the house has seen better days.
After their tour, his first text to me was "How much blog material do you want?". He knew it would be a major project.
That was the night before our anniversary trip. The owner let me pop in to check out the house on our way to the airport.
Despite the harvest gold bathtub, wall paint in endless places there shouldn't be wall paint, and all the missing cabinet doors in the master bathroom, I could see the amazing potential!
I mean, it could look like the photo below again, just with my nephew on the step-stool instead of me. He is VERY excited about this purchase because he was named after Grandpa Gordon. What better place for him to live than Grandpa Gordon's old house?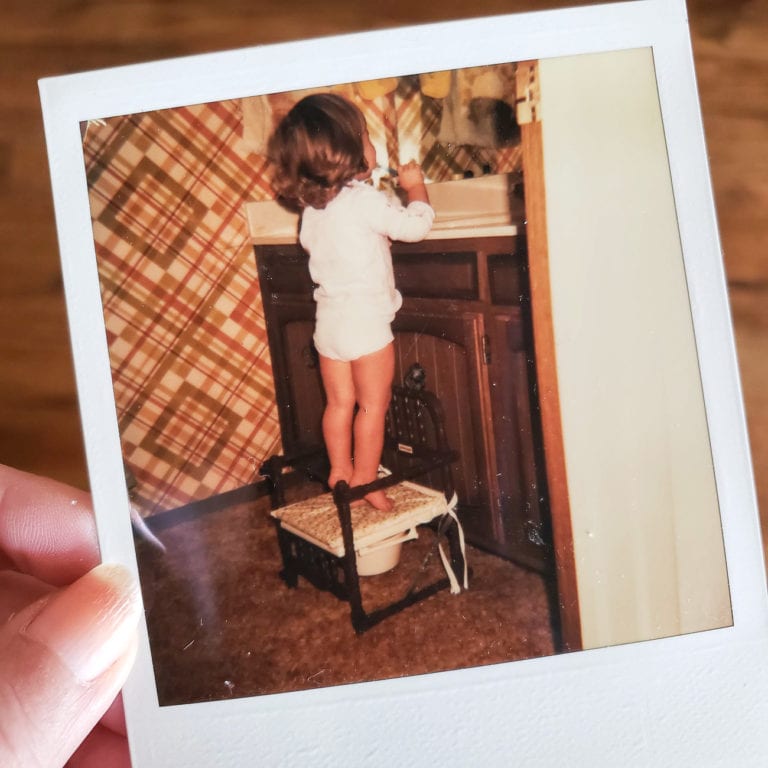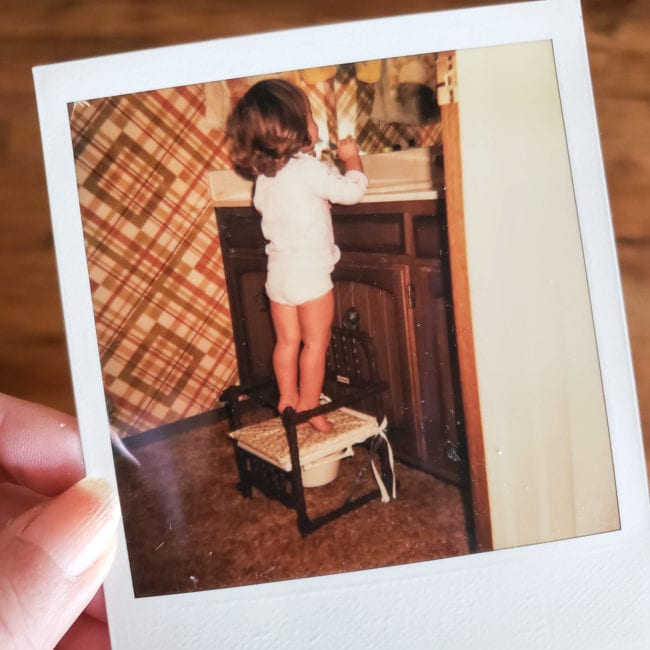 With my interior blessing and my dad & uncle's structural/exterior blessing, they were able to negotiate a fair price for the work needed and we all anxiously awaiting the closing.
That happened this week, and since then I've been in major planning, budgeting, and designing mode!
Perhaps we should bring back this wild indoor/outdoor carpet and wallpaper from the kitchen? And perhaps I should wear Mary Jane's again?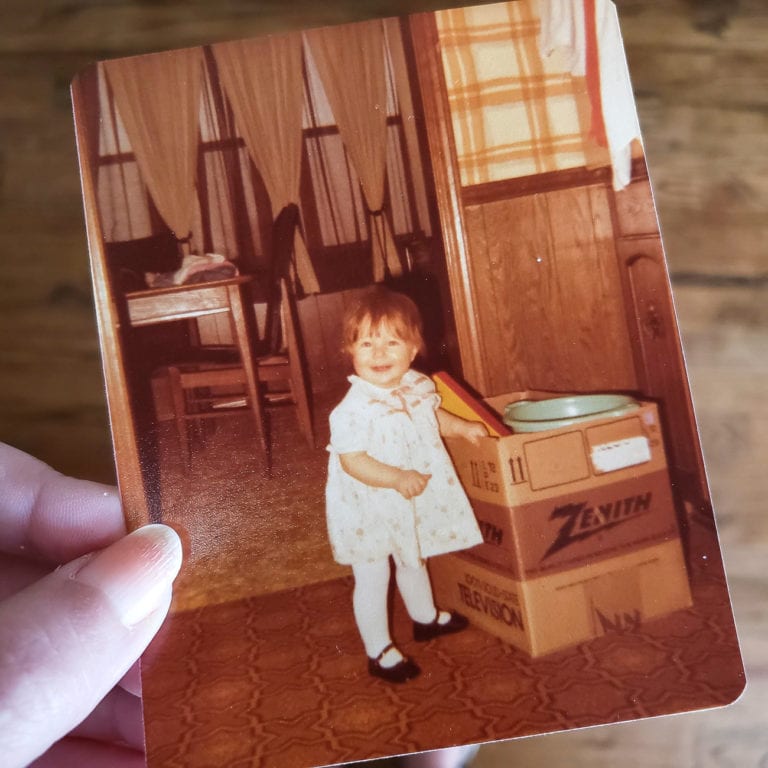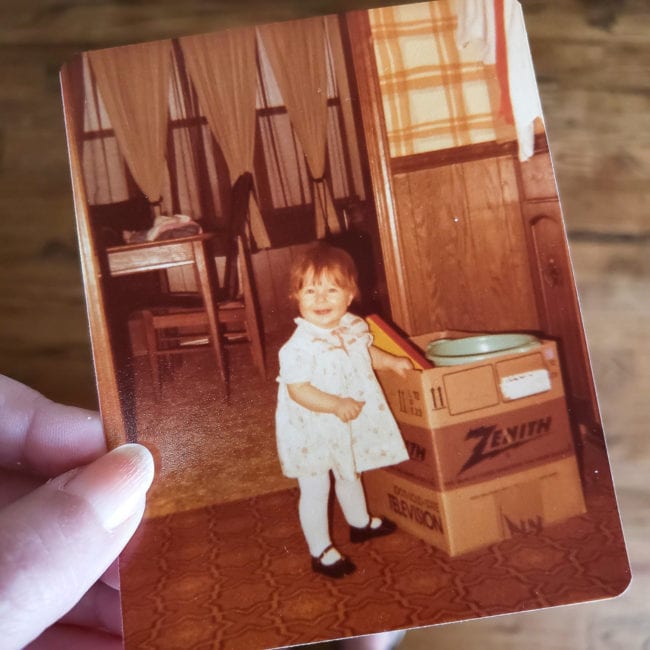 I'm working on a full "before" tour for you, but here's a little taste.
This is what the outside looked like back in the day.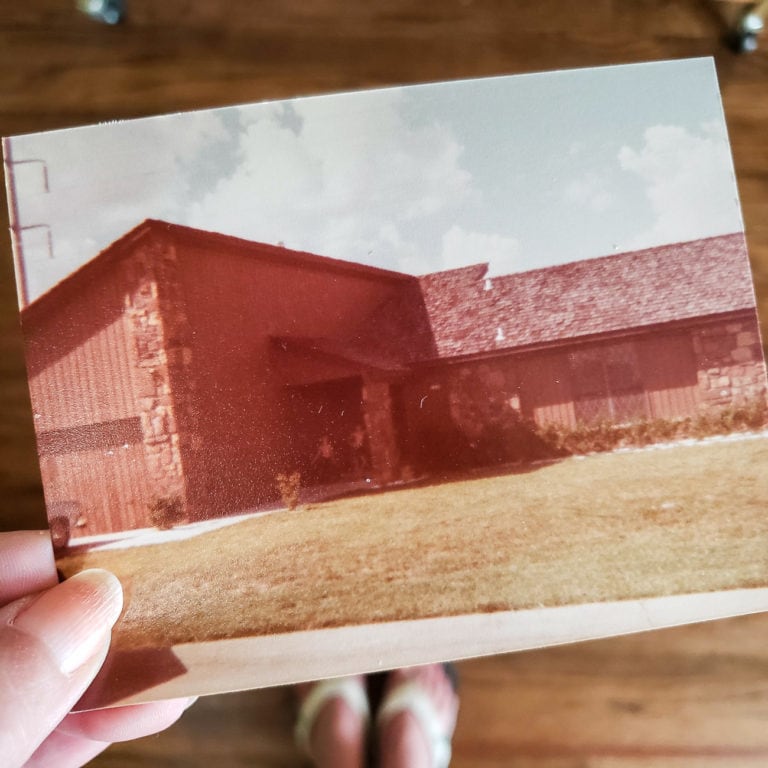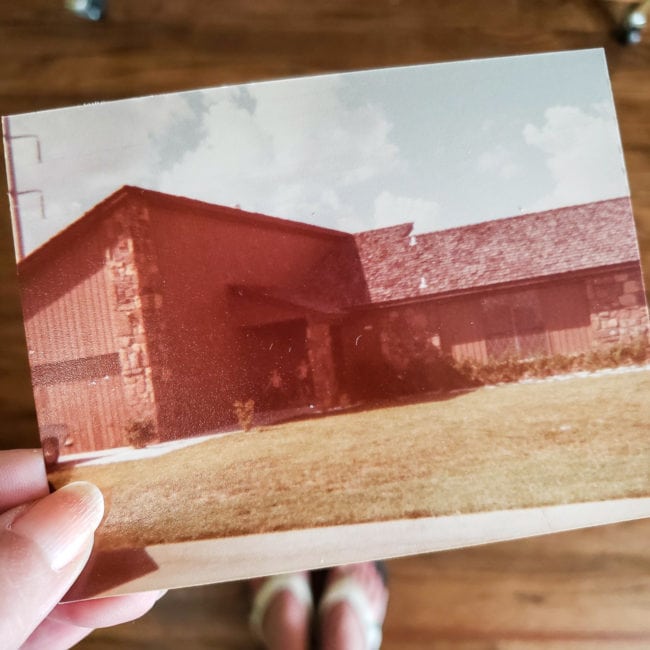 And this is what the exterior looks like today.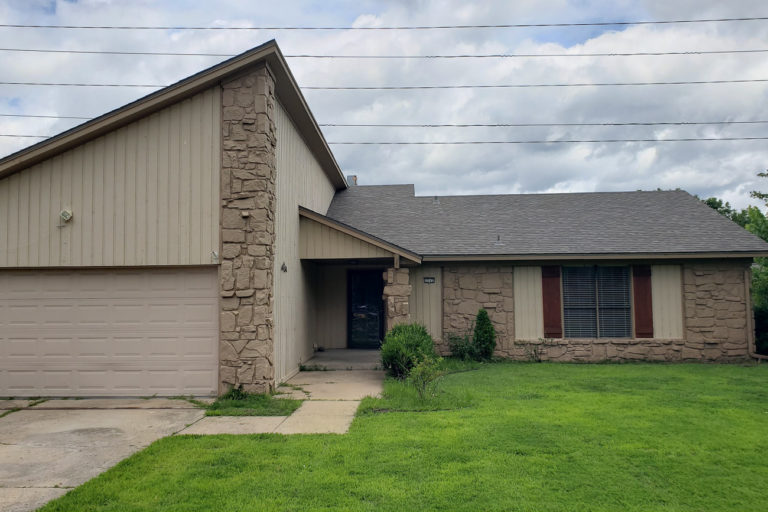 And here is a mock-up of what the exterior will look like when we replace some rotting wood and paint!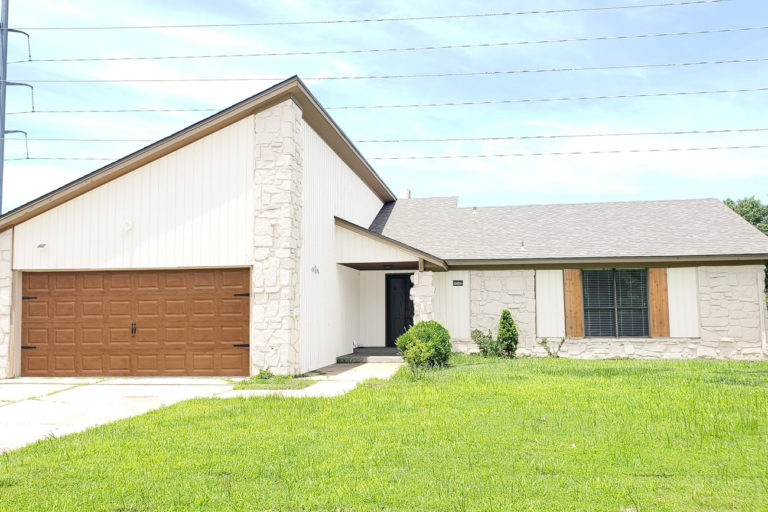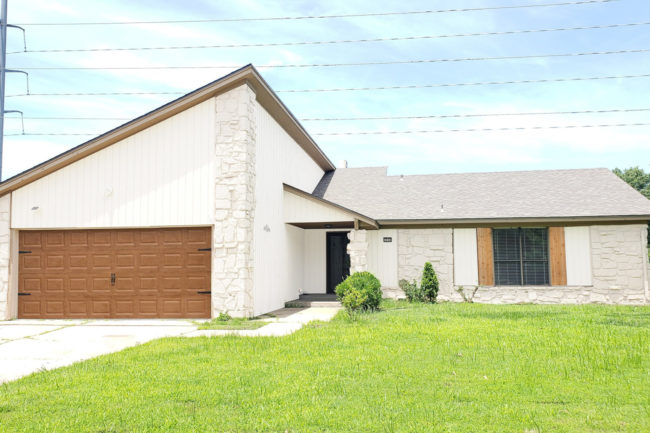 Better, right?
The whole family is both excited and intimidated to take on such a big project, but I'm already reminding myself that the end result will be worth the work.
I can't wait to share all our budget-saving ideas as we go. Hopefully, we'll come up with creative solutions you'll be able to use in your own home!