Super Bowl parties are always a blast! I showed you how I made my party outfit yesterday, so today I want to show you what we are bringing as a hostess gift. Hopefully, they won't check the blog before Sunday and ruin the surprise!
I'm pretty sure "Make Your Own Six Pack" gifts are the new mix tapes. Each one is completely custom and a blend of your style and what you know the recipient enjoys. 🙂
Our Super Bowl hosts have different tastes, so we picked out 3 bottles for him and 3 for her.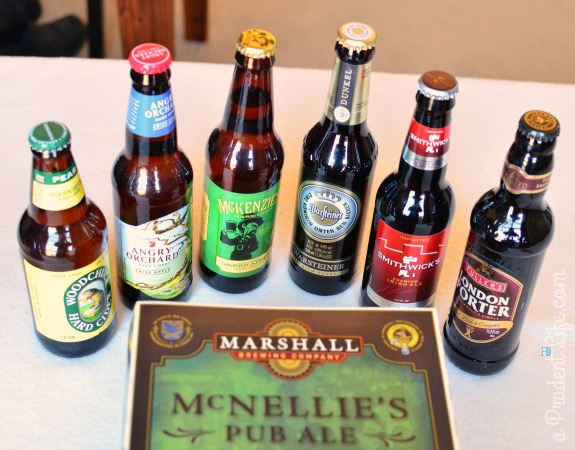 Now it gets really fun! Time to play dress up with our six-pack box.
I decided to use a scrap piece of cardboard to stabilize the box. I covered the cardboard in grass print paper to add a little surprise to the interior. The cardboard just slides right in from the side. I also added packing tape all around the bottom. Not really mandatory, but it made the box easier to handle.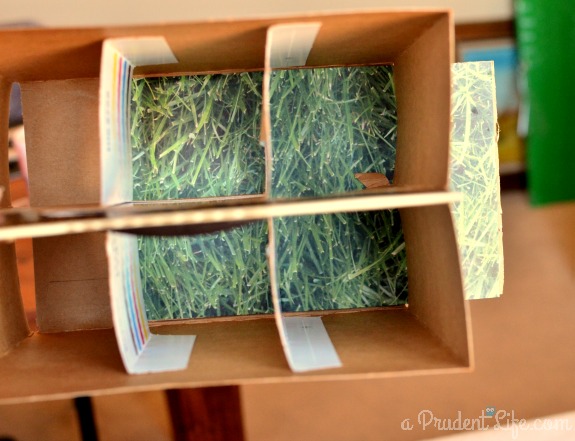 I cut another piece of the grass paper 2 inches bigger than the box both directions. I glued it to the exterior bottom and then wrapped it up the sides. I worked around the box, folding the paper like I was wrapping a present.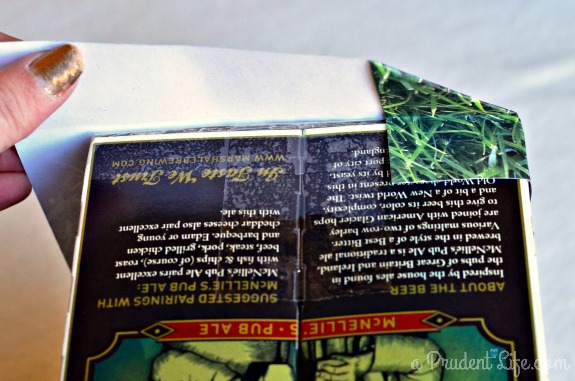 Next, I cut some really cute football field paper from Hobby Lobby to use on the outside.  I covered both short sides of the box first.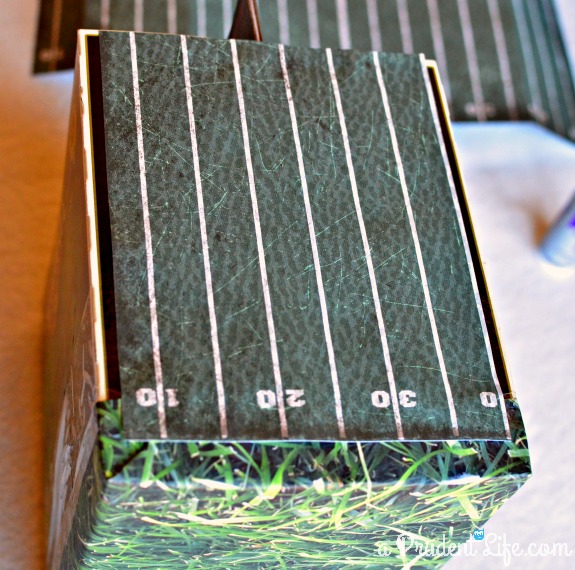 Then I covered the front & back, overlapping about an inch on each side.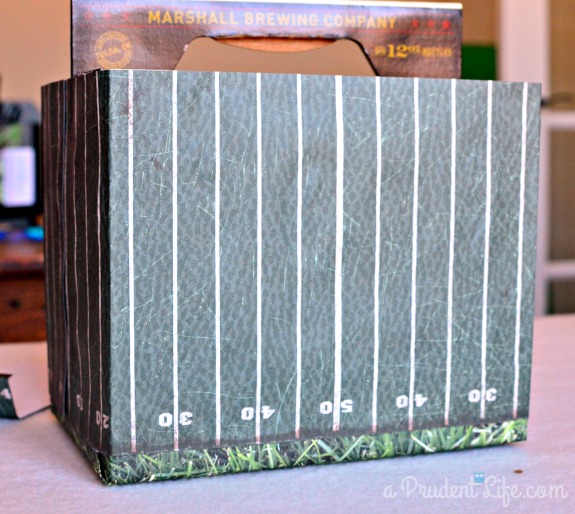 It's looking better, but definitely needs some Broncos colors! I added a  ribbon and learned that just because a glue is clear, it doesn't mean it won't discolor ribbon. Oops!


I thought maybe it just needed to dry, but it wasn't getting any better. I was afraid to pull the ribbon back off after the glue had set. Thank goodness when I covered my icky ribbon with another ribbon, it didn't show through! Clear glue dots worked much better for round two.
To make the bow, I used the technique from my Christmas Gift Tags. So easy!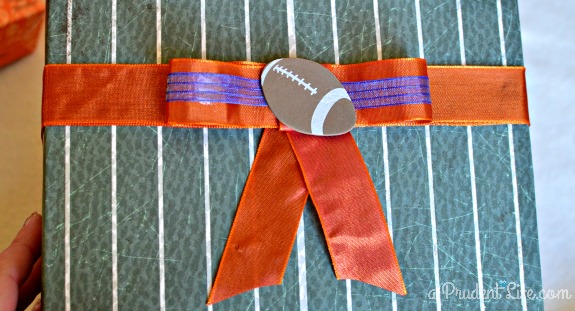 My original plan was to fill the box with Easter grass, but Dollar Tree didn't have any in stock yet. I found some Broncos blue bag filler and used it as plan B. I couldn't find any orange filler, so I made my own!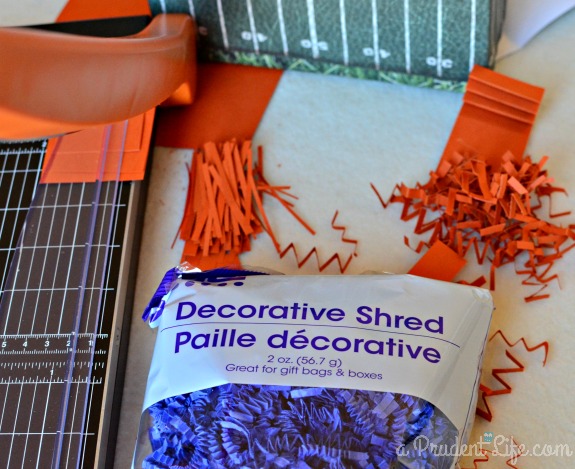 The final touch was adding a Thanks for Hosting hanging tag. I'm loving the final result and it was so easy! This idea could be adapted for any occasion to create a fun beer gift.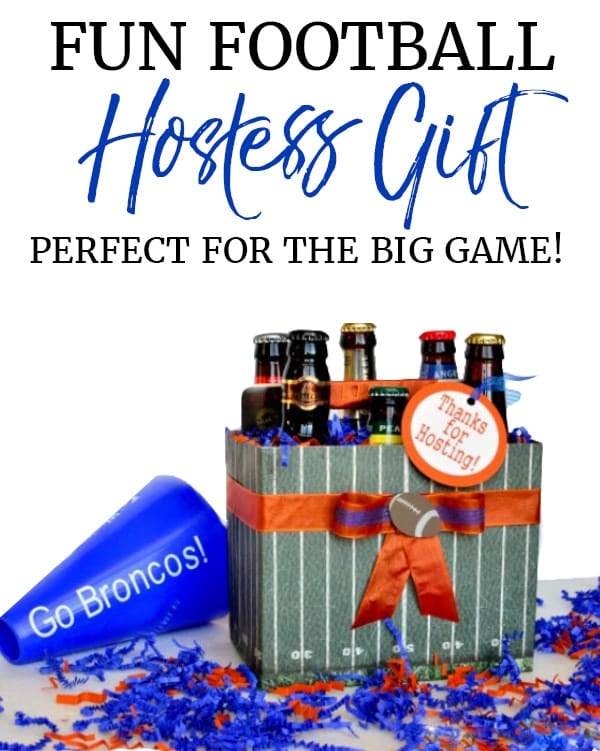 Who are you cheering for this year?