Can you feel the excitement in the air? Twice a year, I join 100+ other bloggers to completely makeover one room in 5 weeks, while sharing weekly updates with all of you. It is the most challenging, energizing, exhausting, and fabulous group event I participate in. It's called the One Room Challenge (ORC), and is hosted by Linda from Calling It Home.
If you're a new reader, here's a little recap of the rooms I did for my first two rounds.
Last fall, my pantry was the target of pretty much every waking hour of my life during the ORC. It started like this: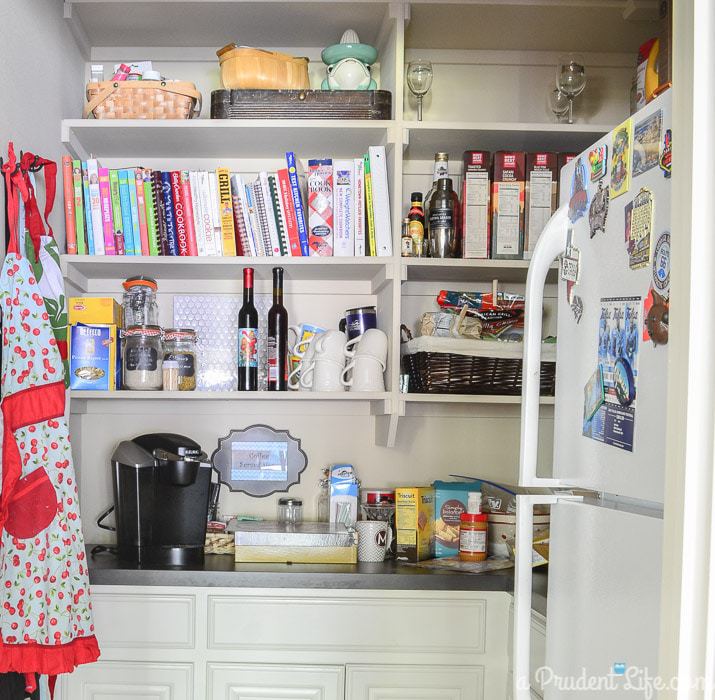 And ended up like this.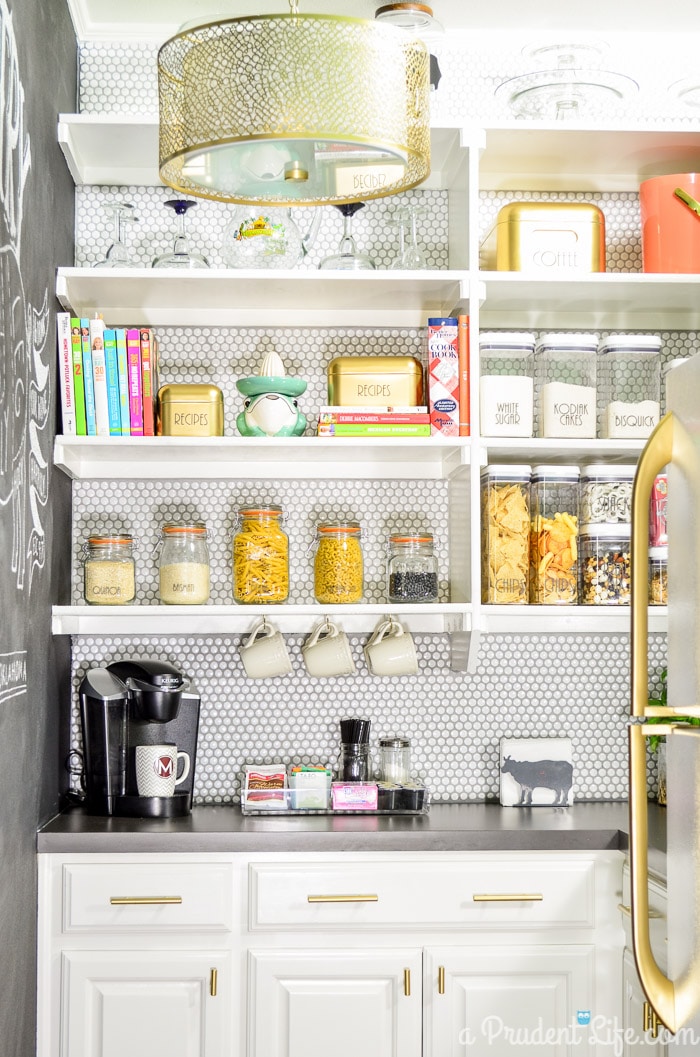 To read more about the pantry, you can start with week #1 or just skip to the final reveal!
This spring, it was time for my 2nd round, which should have been easier because I knew what to expect. BUT, after much deliberation, I picked one of the most labor intensive projects on our list. The garage. It was a disaster before I started. As much as I wanted to do a pretty interior space, I knew that we needed the garage to be more functional as a mini-workshop before we tackled any big interior projects.
Clearly no inspiration was happening in the garage before.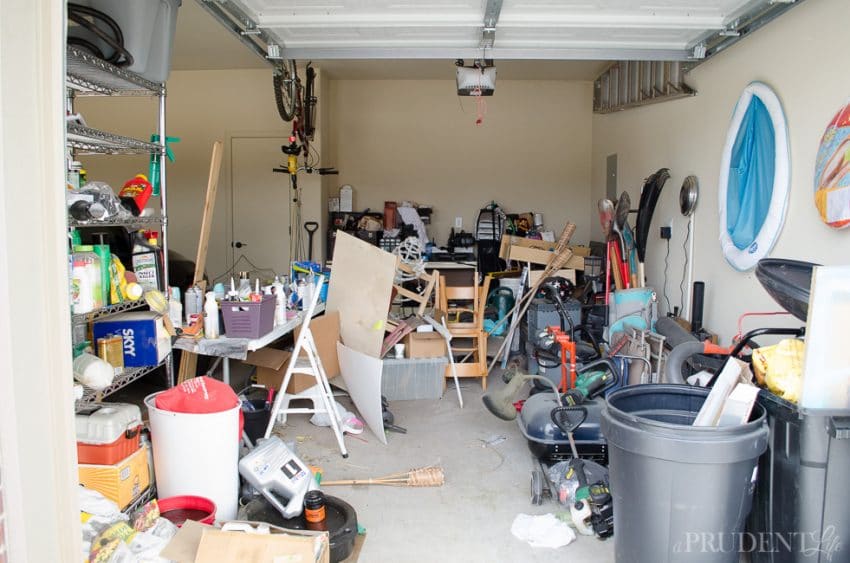 After the ORC, we had cleaned, organized, and created an inspiring space for many future projects to happen.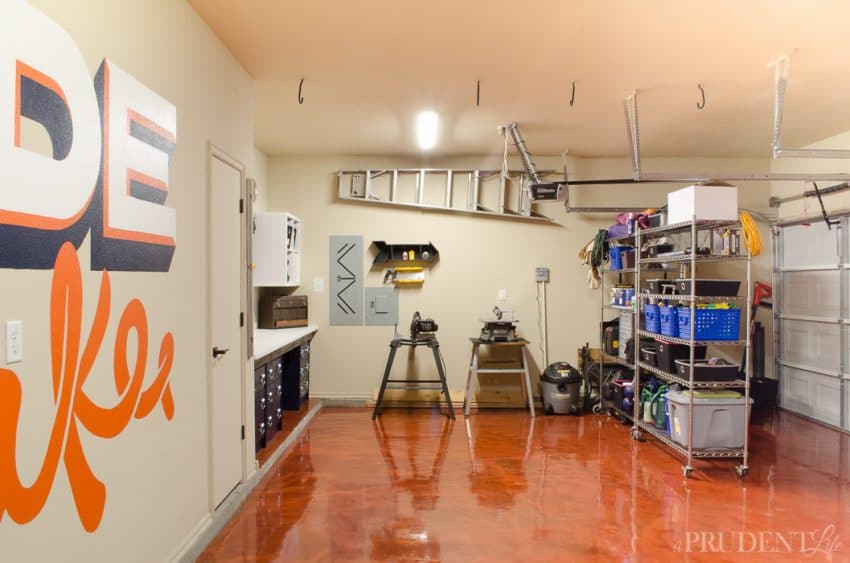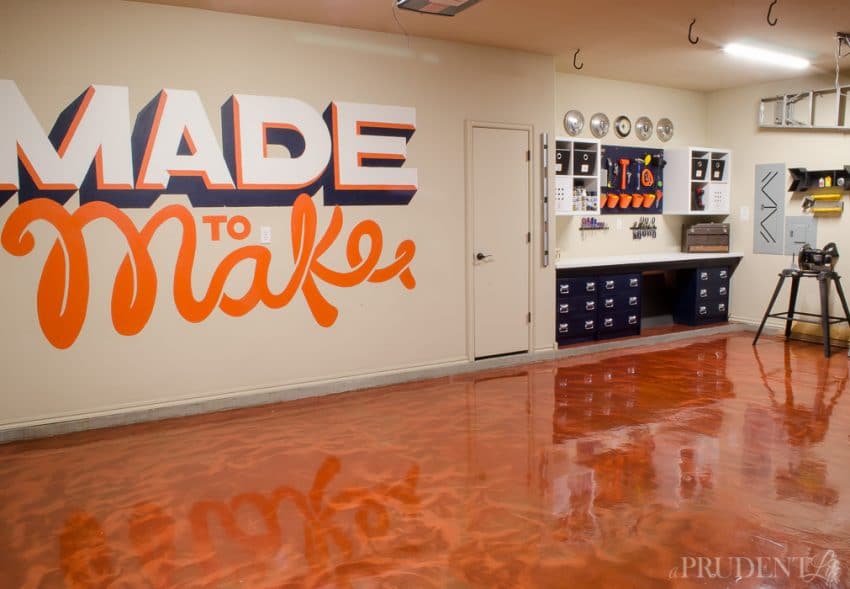 Can you see why I'm THRILLED for this round to start so I can totally transform another space?
As you can probably tell, even though I use lots of frugal ideas for my makeovers, they are still home improvements and require an investment from us to make them happen. I knew if I wanted to continue to participate twice a year, I either needed to start buying lottery tickets, OR think about companies I could partner with that wouldn't impact my creative vision.  Sponsors can be great, but I believe they are only worth taking on IF they aren't impacting your design decision-making.
After some brainstorming, I had the perfect solution. I just had to convince the brand that they REALLY wanted to partner with me for such a huge multi-week event. BUT, since I picked someone awesome, not only are they on board, they are providing items for giveaways EVERY SINGLE WEEK (including at the end of this post)! The day after the final room reveal, we are going to have an EVEN BIGGER giveaway. And don't we all love free stuff?!?
Let's have a virtual round of applause for HomeRight!

Once I thought of HomeRight, I knew they were the ideal partner. First, I used their PaintStick YEARS before I ever started blogging, so I'm a long time customer. Second, their products are used to make life easier, which I love. Third, their products have zero impact on the design of the space. Fourth, I've done several posts with them in the past and know they give me complete free reign over every aspect of my posts. And fifth, I've met a few of the HomeRight employees at conferences, and they are about the most kind group you'll ever meet!
Here's a few of the projects we've worked together on before, which may also be a little preview of some of the giveaways to come.
As I mentioned, I'm a LONG time fan of the PaintStick line. Painting without constantly having to refill your roller? Yes, please!  I shared my interior painting lessons from the pantry in this post.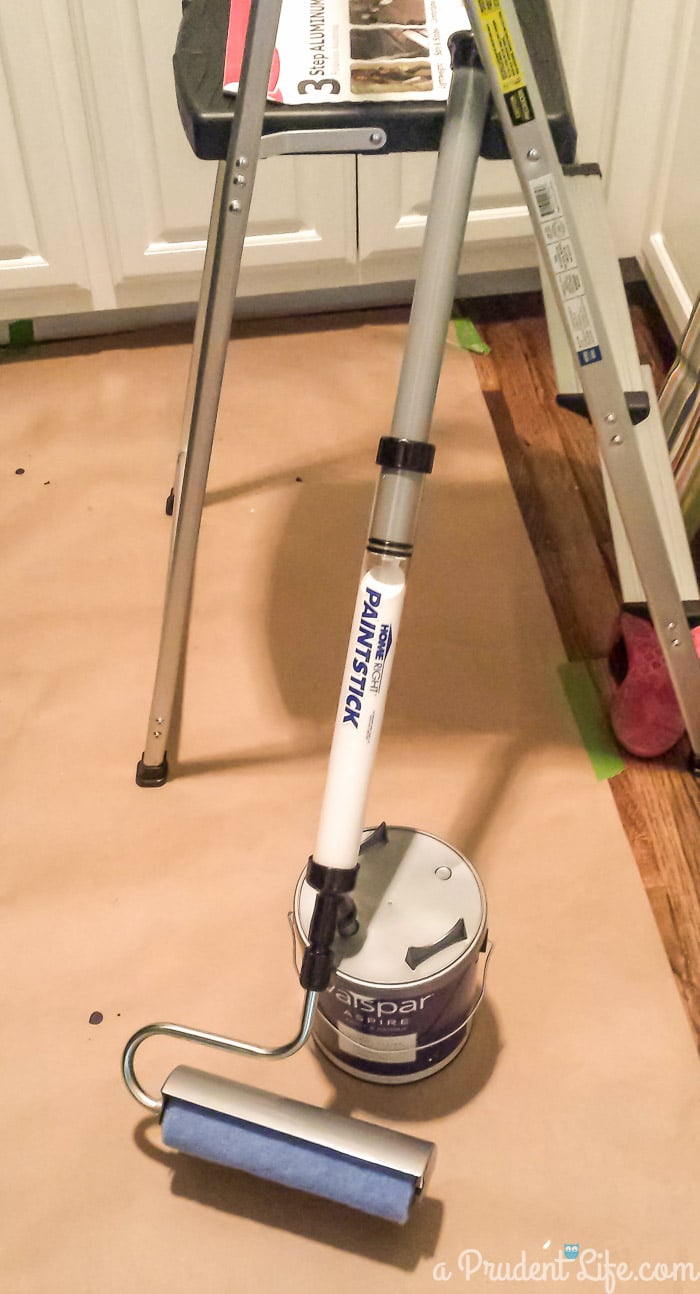 The next product I tried out was a paint sprayer from the FinishMax line. I used it to stain my mom's old park bench and was almost confused by how quick it made the staining process.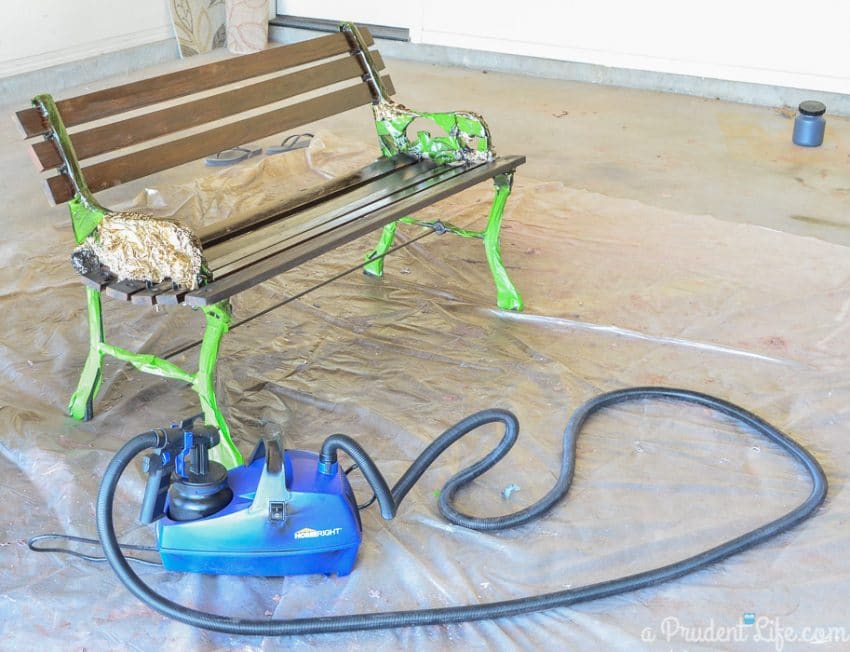 You know how spray paint is my favorite thing ever? Right after we finished our garage floor, HomeRight came up with a product to help me keep it pretty. A pop up spray tent! It works great with their paint sprayers, but I end up using it most often with spray paint since I'm doing smaller scale objects.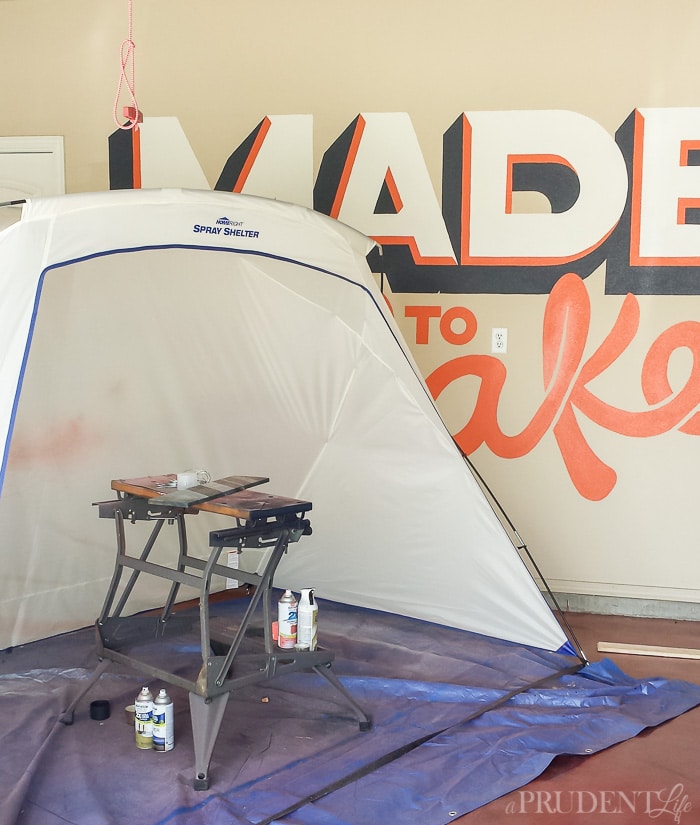 And last but not least, the subject of today's giveaway, the AMAZING SteamMachine! This thing is such a workhorse. You can steam wrinkles out of curtains (like I did here), steam clean anything, remove wallpaper, and even restore shower glass. Check out this before and after: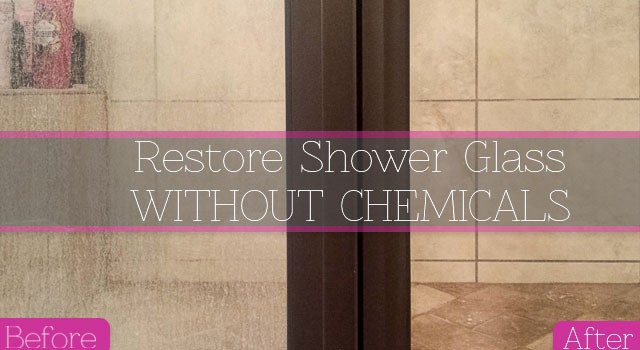 The full post has all the details on how we finally broke through all the hard water stains. As much as I wish the SteamMachine was 100% magic power, years of glass neglect did still require some hard work on our part. It wouldn't have been possible without the steamer though, and we saved SO MUCH money not having to replace the glass. My friends at HomeRight were HAPPY I set up the proper expectations for readers that it wasn't a magic hard water stain fix, which was yet another reason (is that #6?) that they are the right partners for me!
Should I just discreetly slide in here the secret target of my makeover this round for those of you that are sticking with my long post? Did I hear a yes? It is master closet time! The space is big, but has some serious dysfunction right now.
I can not WAIT to show you my plans for this round tomorrow. I'll have the before photos too. I'm less excited about sharing those. (Added 10/10: The post is live now – check it out here!)
Ok, so how would you like to win your own SteamMachine?
If you don't see a box to enter, click the words "a Rafflecopter giveaway". Thanks!
Instagram is my go to spot for behind the scenes posting during the One Room Challenge. So if you can't wait for the weekly updates, make sure you are following me at instagram.com/polishedhabitat!