During our semi-annual IKEA trip I picked up a couple pieces just begging to be personalized. One of them was a White IKEA MALMA mirror. It was only $1.99!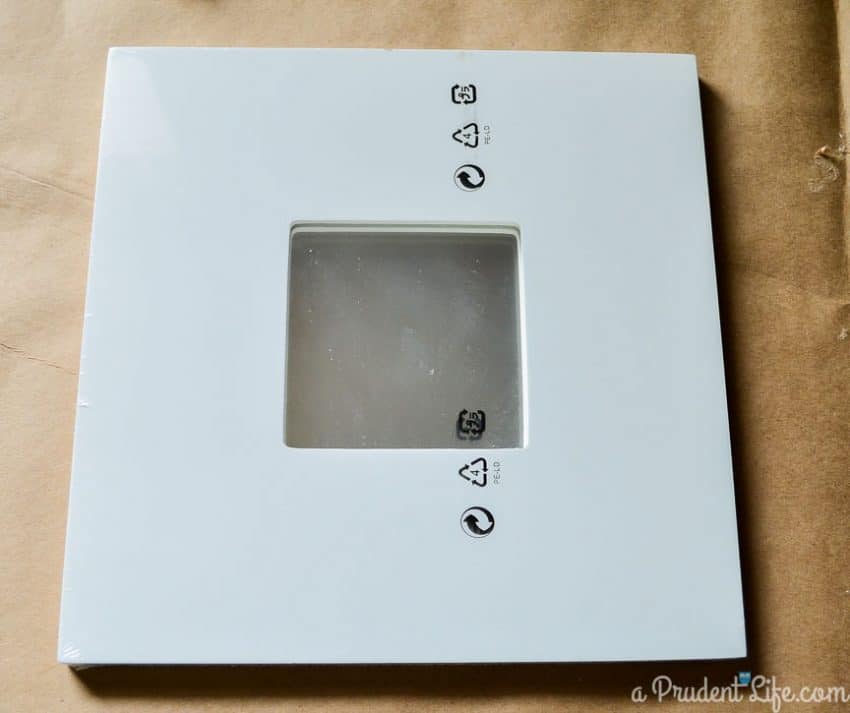 When I saw the Union Jack frames at Anthropologie, they provided the perfect inspiration for my mirror makeover!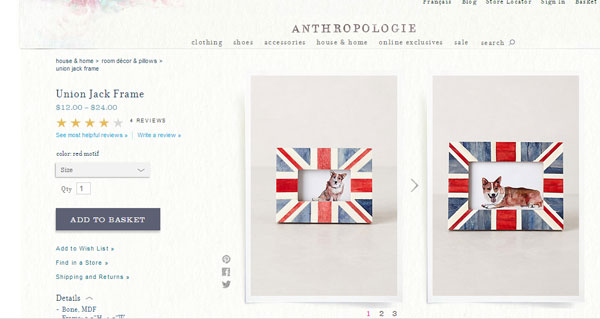 I pulled up this large image of the UK flag and kept it handy as I laid out the pattern on the frame. I had never really noticed before that the diagonal lines of the flag are not symmetric. In each corner, there is one wide and one skinny white stripe. Before I started taping the pattern, I cut some washi tape in half to use for the skinnier stripes.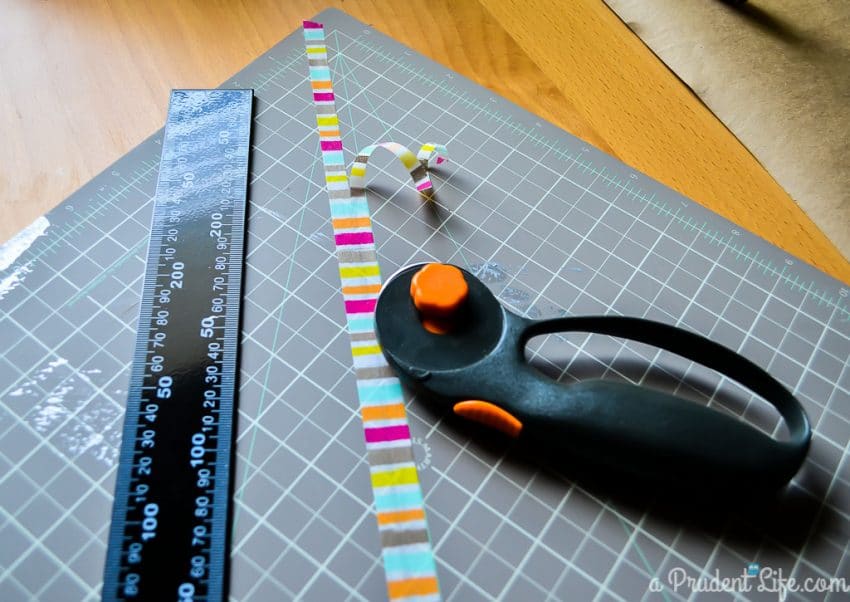 I used tape to cover all the white areas of the flag. I started with the easier horizontal and vertical lines, then tackled the diagonal pieces. The online image was my best friend for that part!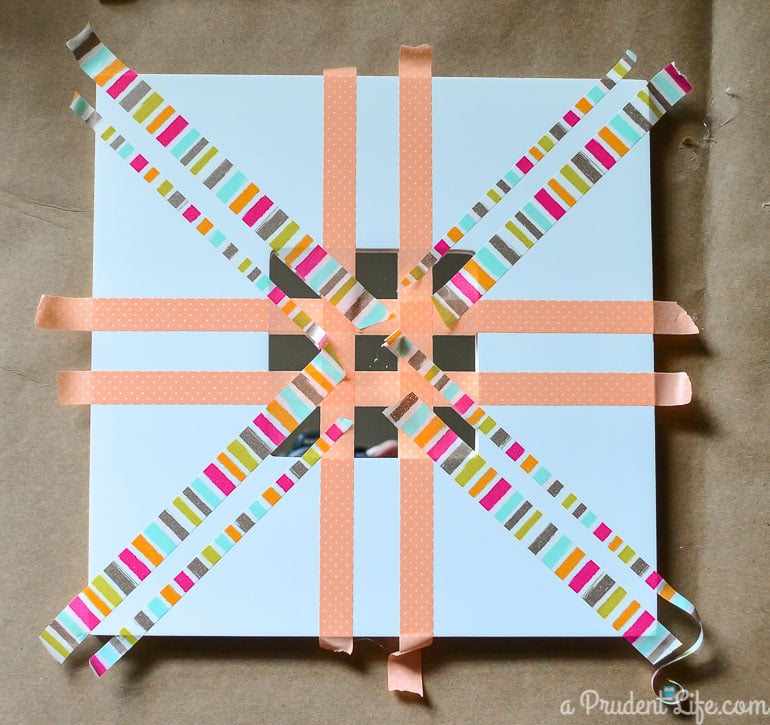 Before I started painting, I used a wooden ruler to make sure all the tape was secure and wouldn't let any paint leak under it.
When I started painting, I was really questioning my decision not to sand the frame before painting. Everything worked out in the end, but you might consider a quick sanding. If you go my no-sand route, just make the first layer a very thin coat of paint. It will give the next coat something to stick to.
I used basic acrylic craft paint & foam brushes – nothing fancy! After I had good coverage with the paint, I let it dry. Then I ran my rotary cutter along each tape edge to break the paint seal and keep the line clean.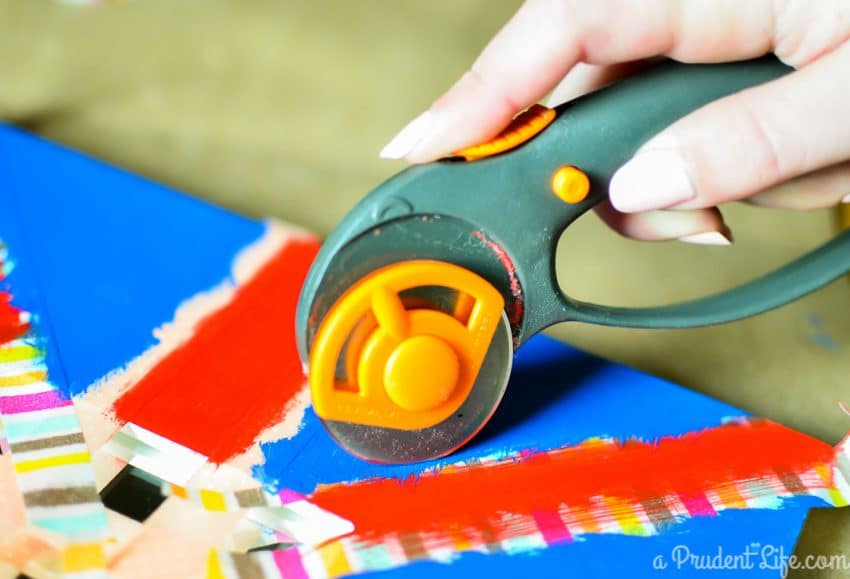 Pulling the tape up and seeing the union jack appear was so awesome!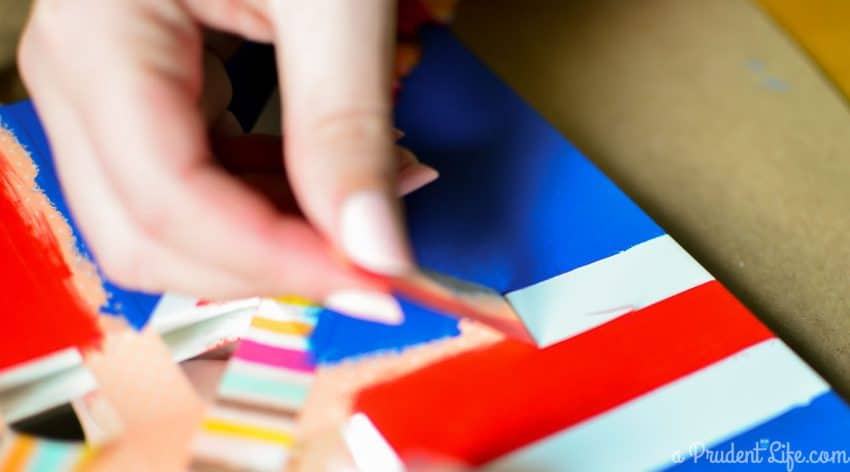 When all the tape was pulled up, I was pretty happy with my new mirror. It was SO much better than plain boring white! But I wasn't done yet….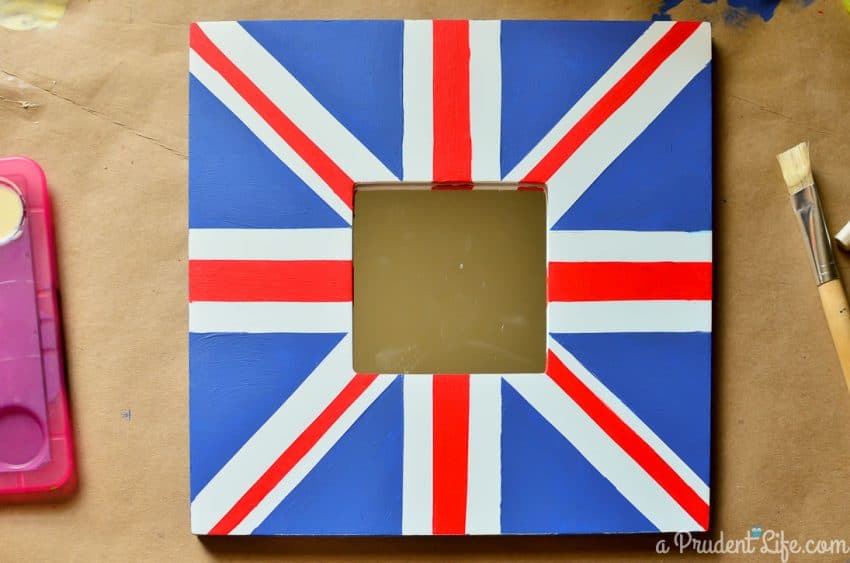 There were some imperfections in my paint job, but that was fine. I had one more step to make the frame look closer to the anthro version.
To age the flag, I mixed together about 4 parts gloss varnish with 1 part ivory paint. I covered the entire frame surface with the mixture and it was like liquid magic! Now my mirror has the same washed/aged look as the Anthropologie piece I loved. And how great is my $1.99 price compared to the $12-$24 for the inspiration frames?!?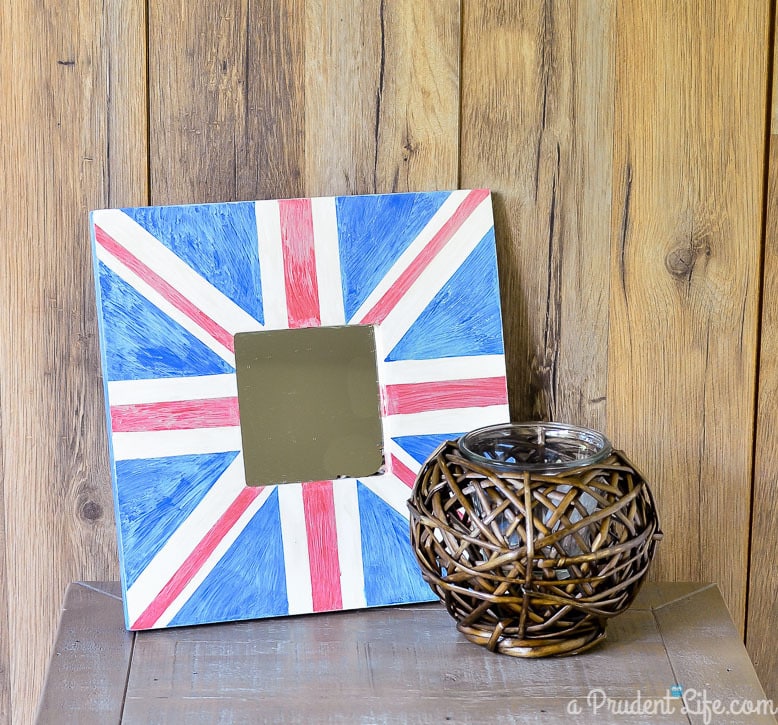 Now I can't wait to buy more MALMA mirrors to see what else I can come up with!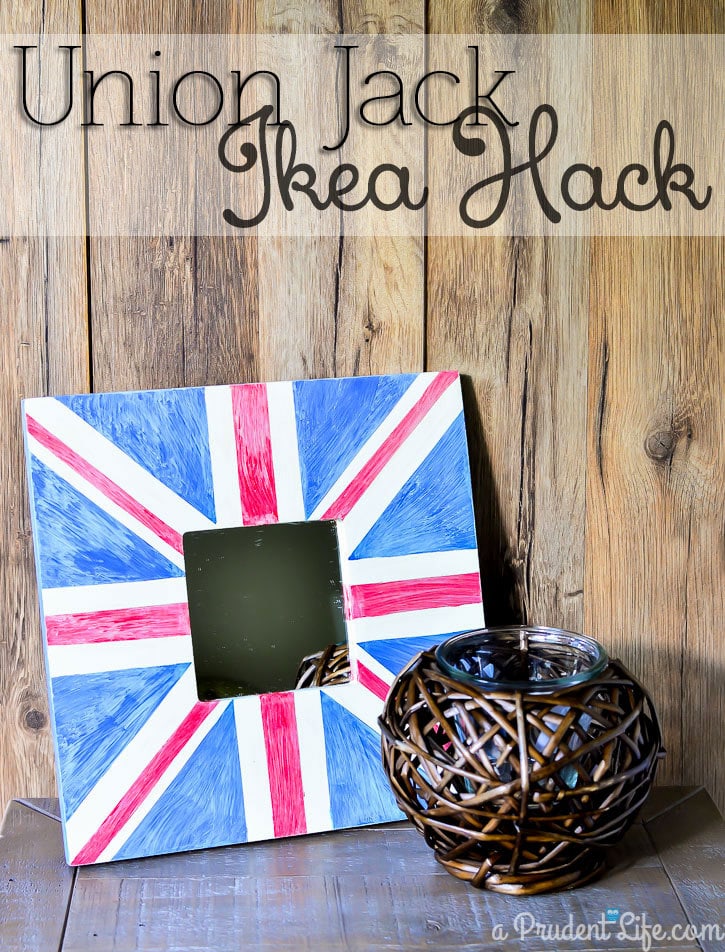 Do you ever upgrade IKEA finds?
Post shared at: The Makers, Hit Me With Your Best Shot, Whimsy Wednesday,  Link Party Palooza, Remodelaholic, DIY Sunday Showcase, Share it Sunday