For the past 12 years, I have gone to Vegas around Mother's Day with my mom, two aunts, and Gram. They had already been going  a few years when I joined them. I went the first time because Gram was turning 80 and  we didn't know how much longer she'd be up for the trip. Well, over a decade has gone by and she still looks forward to Vegas every year!
Here's a pic of us together at the airport a couple years ago. Isn't she cute?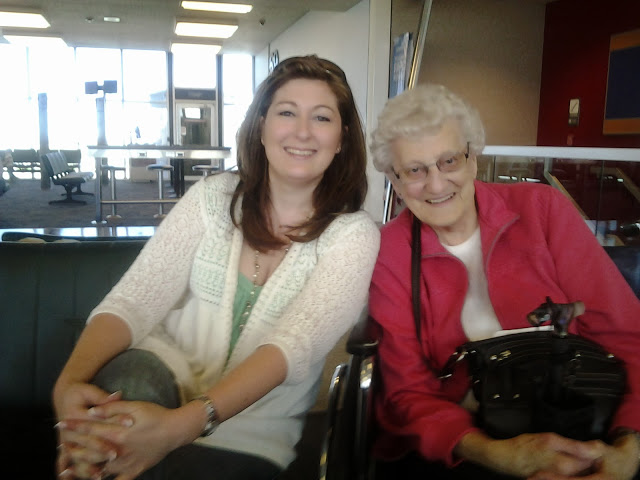 Within the tradition of the trip, mom and I always head out to Margaritaville to enjoy margaritas on the balcony over looking the strip. It's so fun to watch all the people go by! Here's a shot I sent to my mother-in-law in 2011 when she told me to have a margarita for her. I didn't have any trouble doing that for her – I'm a pretty obedient daughter-in-law. 🙂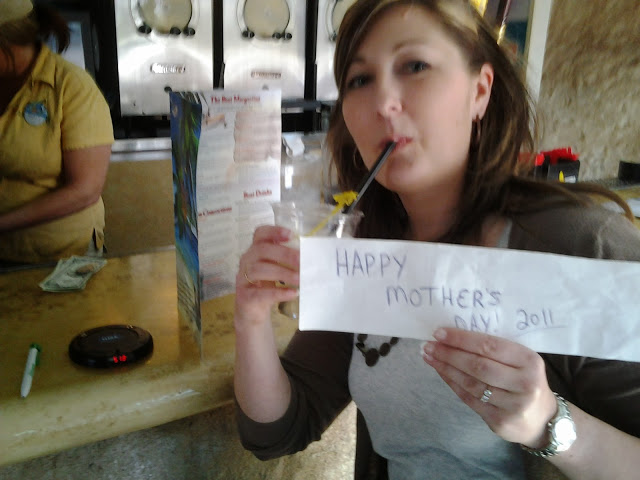 If you want to follow along this year, make sure you are following me on Instagram!  The gigantic ferris wheel is now open, so I expect to be taking a picture from the top of it. And of course when I hit it big, my Instagram friends will be the first to know.