I've been writing this post in my head for a few years now. It started brewing in my mind when Marie Kondo's book was gaining popularity.
I was excited that so many people were newly embracing a higher awareness of the impact of their home on their state of mind and energy level.
Clutter IS exhausting, whether it's out in the open or hidden behind closed doors.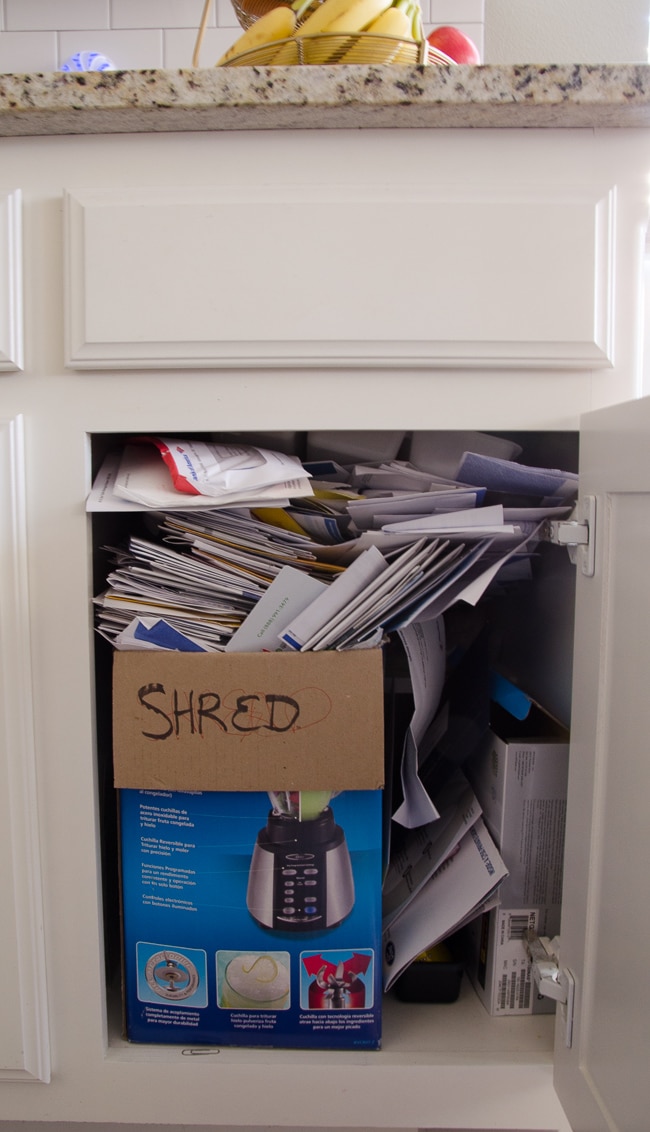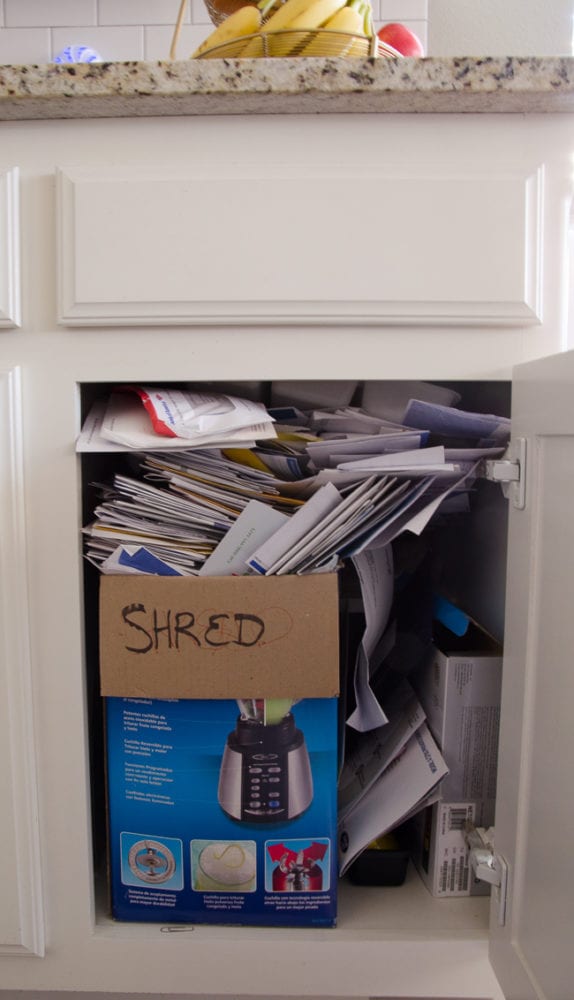 However, as a part of that movement, I noticed a trend in my own blog posts.
Anything with decluttering in the title became more popular than posts with organizing in the title.
On one hand, that was great. The first step of making your home work better for you is getting rid of things that you don't need. It's never a bad idea to remove clutter.
But the decluttering process alone isn't the way to bring more order to your house long-term.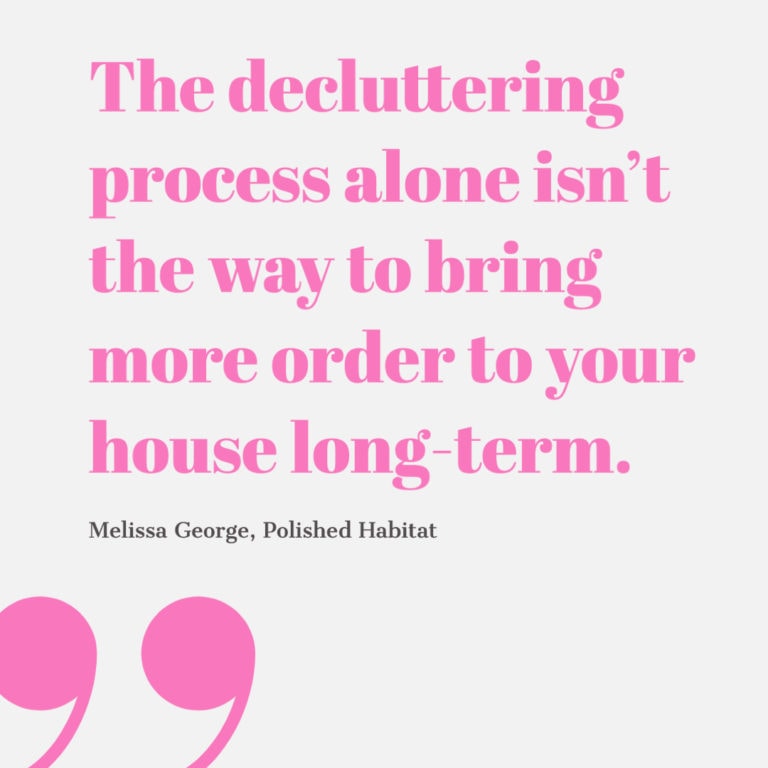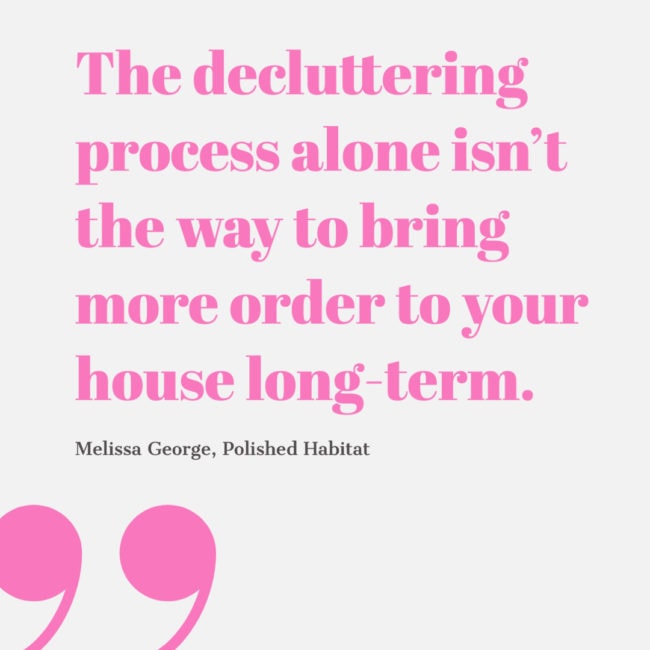 How Do You Get Rid of Clutter for Good?
There's a vital step that seems to be missing in most decluttering processes I see online. I've noticed a ton of articles with titles like How to Declutter Your Whole House in 5 Days.
The problem is that once you've gone through a pile, drawer, closet, or whole room removing what isn't needed, there has to be a plan for what is left. That does take a little more time.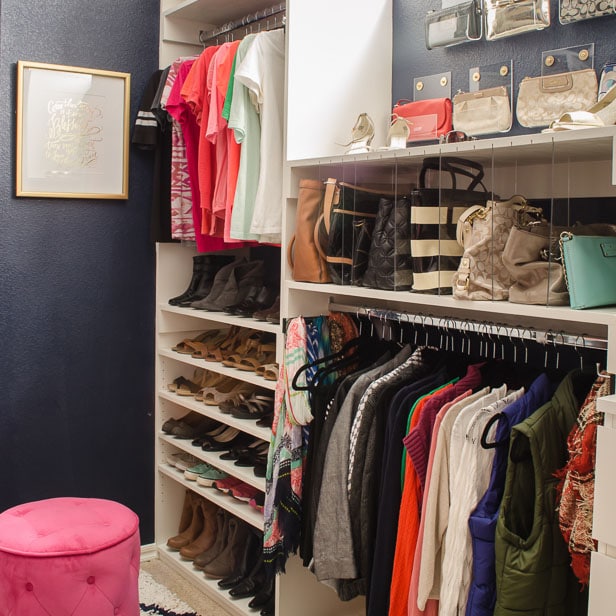 Let's use the simple example of a closet.
Following a decluttering process will help reduce the number of clothes, shoes and accessories. And that's a big win!
But if you stop there, it's fairly likely you'll be in the same position again sooner rather than later.
Instead, it's time to organize what you have left!
Why You Should Organize After Decluttering
When are you more likely to waste money buying a duplicate black t-shirt?

When your 50 pieces of clothing are all mixed together and spread between drawers and hangers?
or
When you have 65 things, but each piece of clothing has a space, with short sleeve shirts always together in one spot?
Which causes more stress?

Ten pairs of shoes lined up by type on a shelf ?
or
Seven pairs mixed together in the pile on the floor?

Obviously the BEST case scenario would be fewer items, stored in an organized way, but I wanted some simple examples that demonstrate purging alone isn't enough.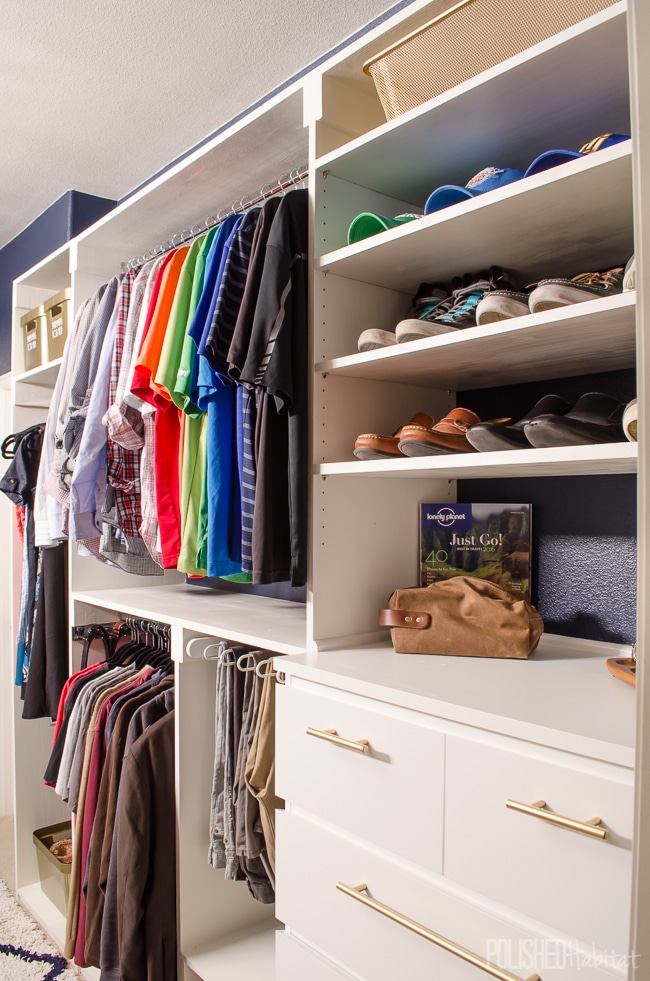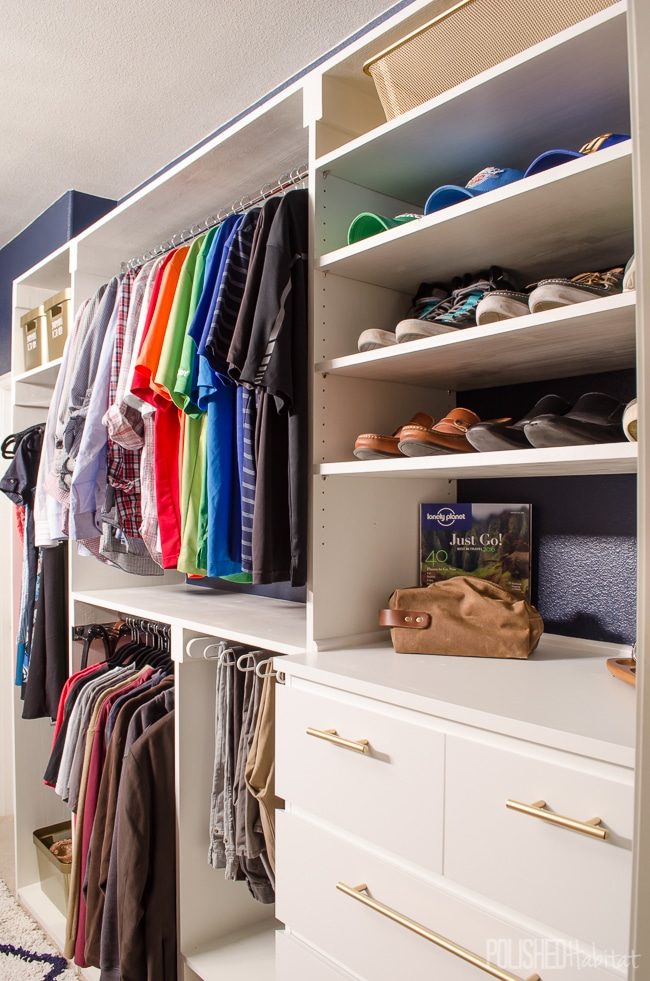 The Risk of Skipping Home Organization
Let's be real. It's bizarre that I've lost sleep over this issue of decluttering vs organizing.
But I have.
I'm naturally messy, which meant years of piles around the house, wasted time searching for things, and wasted money buying duplicates.
HOWEVER, I've also seen the powerful positive impact spending time really organizing our home and processes has had on my life.
Now that I've experienced the difference in how I FEEL when there is a simple system in place I want EVERYONE to have that same joy around their house.

My fear is that someone would spend time decluttering, only to have their piles return within weeks if not days.
And if that happened to me, I'd stop trying and never get to experience the lightened mental load that happens when your house is under control.
And THAT is why I'm an advocate of making sure your spaces truly get organized in a sustainable way, not just decluttered and tidied.
---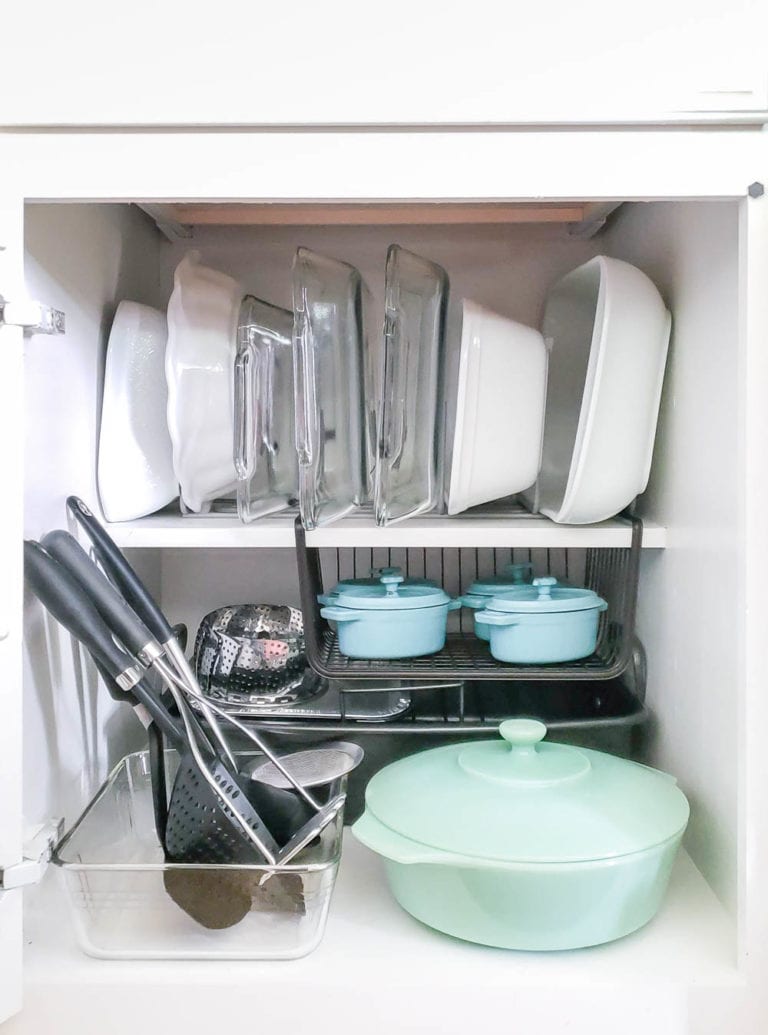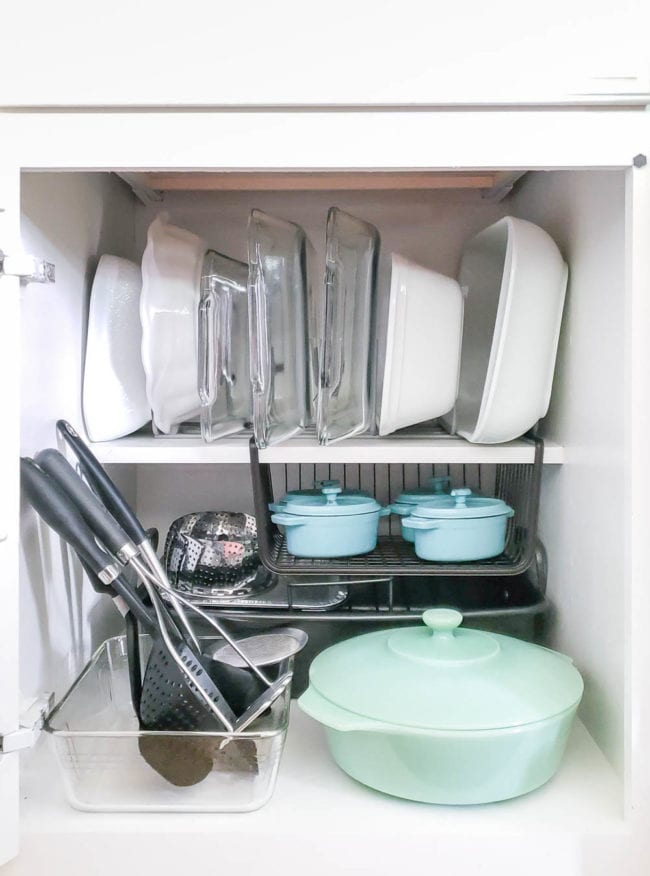 ---
That's not to say that organizing is a do it one time then you're fixed forever process either. As your life changes over time, your possessions change and you have to be aware and adapt.
Or sometimes we just miss the mark and the system we thought would finally work for laundry leaves us with more dirty clothes than ever.
It happens, and all we have to do is be aware and try something new. There's no failing with home organizing, it's just figuring out what works and what doesn't for YOU.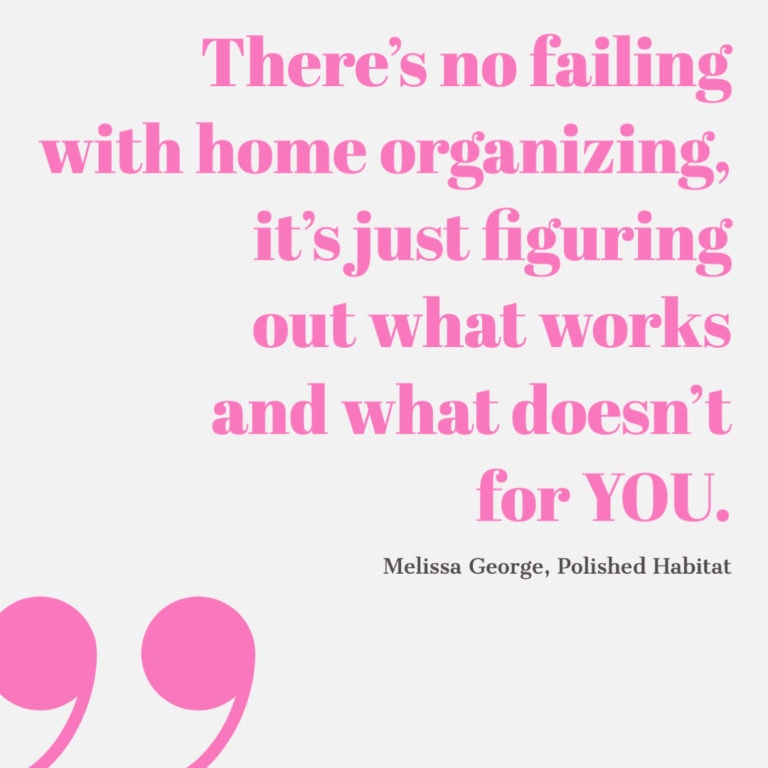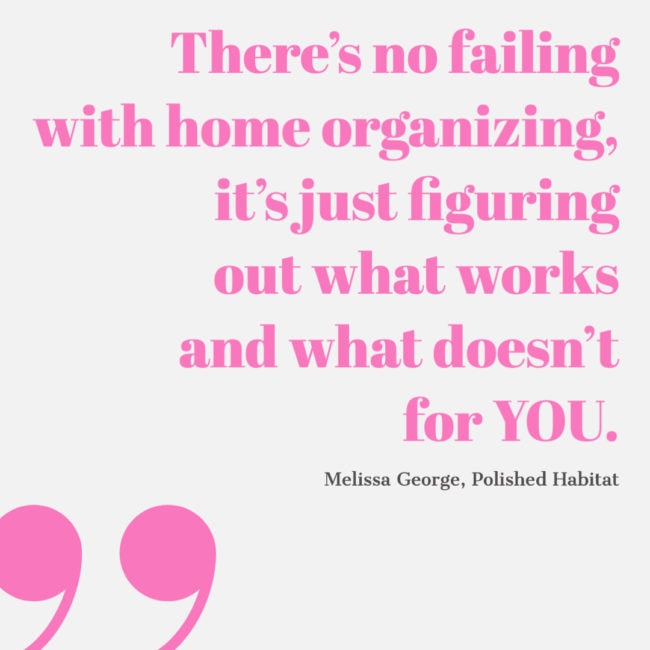 On that note, let's take a look at the essential tips for organizing any space in your home.
Or if you're mentally protesting that organizing is expensive or things still don't stay organized, check out the top organizing myths instead.