I've spent a lot of time this year researching and pondering habits. The more I thought about it, the more I realized that how I feel at the end of the day is largely impacted by things I do without even making conscious decisions.
That revelation is both terrifying and delightful.
The good news is that it's only scary if you don't do anything to change the little autopilot decisions that add up to big impacts on your life.
And the GREAT news is that those decisions are often easier to change than we think if we break them down into tiny changes. For much of this year, I've picked one new tiny habit to focus on each week and then I stick with it until I feel like it's a solid part of my routine.
I wanted to share some of the bad habits I've been able to break and encourage you to tackle any of them that you haven't conquered yet. Number #3 is my favorite!
Bad Habit #1: Not dealing with incoming packages and household items as soon as they come in the house.
For example, in the first 38 years of my life, if I got a new package of Claritin at Costco, I'd toss in it the medicine cabinet with the packaging still attached. It always made the cabinet cluttered and was annoying to have to fight to open something at the moment I need it.
Now, I've learned that if I take just a couple minutes to unbox everything right after arriving home, the cabinets are less chaotic and everything is ready when I need it. I do the same thing with toothpaste, deodorant, and anything else that goes to the bathroom.
The household item de-boxing process is on autopilot now and I'm working on expanding that to dealing with Amazon packages as soon as they arrive as well. Keeping the entryway clear of boxes makes the whole house look and feel cleaner.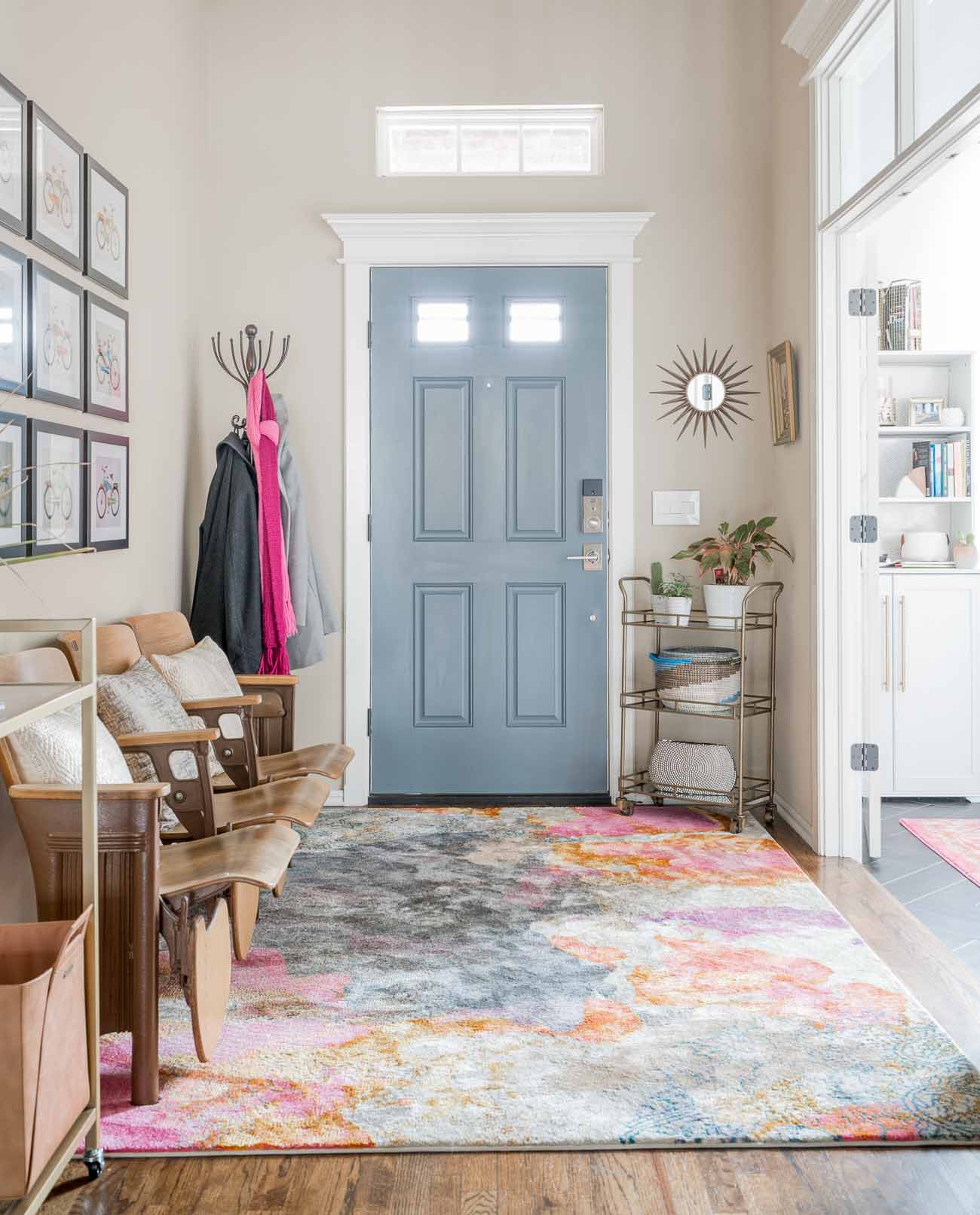 Bad Habit #2:  Leaving things in the car after returning home.
Oh have I been guilty of this – from cups to decor purchases, I found it easier to hop out of the car and leave things out of sight, out of mind.
It was a great plan until I got back in the car the next day! It was shocking what could accumulate after a few short trips, and equally shocking how fast it felt overwhelming to clean.
I told myself that for two weeks, I'd commit to taking everything out of the car each time I pulled into the garage. It takes MAYBE an extra 60 seconds and totally changes my mood when I get into the car the next time. Such a tiny change, but what a difference!
Bad Habit #3:  Letting your brain convince you that you don't have time for a task.
My own brain often tries to fight me. It tells me I don't have time to clean out the car or make the bed.
It took me 38 years to figure out I was lying to myself.
I KNOW I keep the whole house cleaner when the bed is made. It's strange but true. In fact, it helps me feel more disciplined and make better choices all day long.
And yet I still wasn't doing it consistently. In a real effort to change my habits, I decided to set a timer and see how long it really took.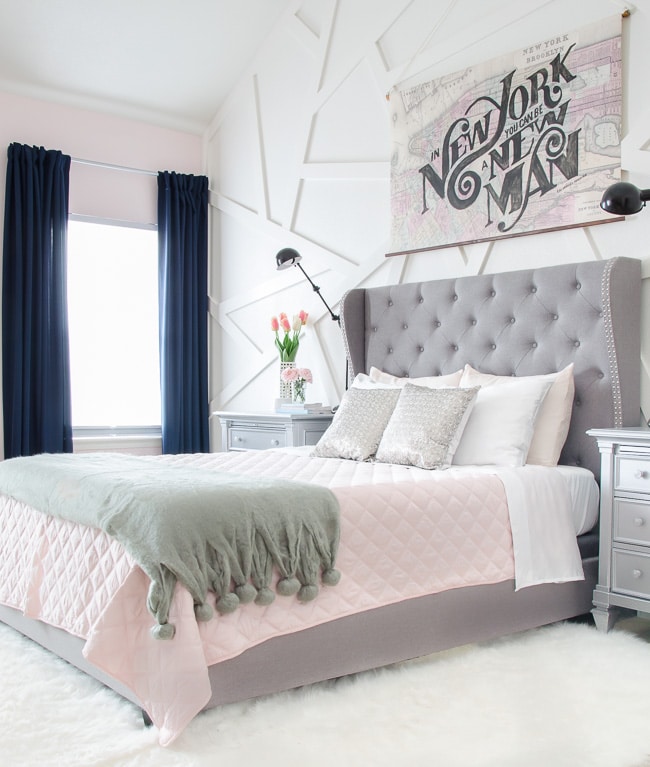 96 seconds. Seriously. One minute and 36 seconds dedicated in the morning could help me all day long.
You may already make your bed like a champ, but is there something else you wish you did consistently? Washing your face before bed? Writing down what you're grateful for? Going through the mail every day?
Figure out one thing you want to change first and then time how long it REALLY takes.  I bet it's quicker than you think and once you know the timing reality, it's way easy to make new habits.
Bad Habit #4:  Leaving internet browser windows open.
Sometimes I leave 9 zillion (okay, more like 20) tabs open, often because I'm going to go back to something later, but sometimes just due to poor habits of not closing them.
When I try to start the day working on the most important things on my list, all too many distractions await without yesterday's tabs.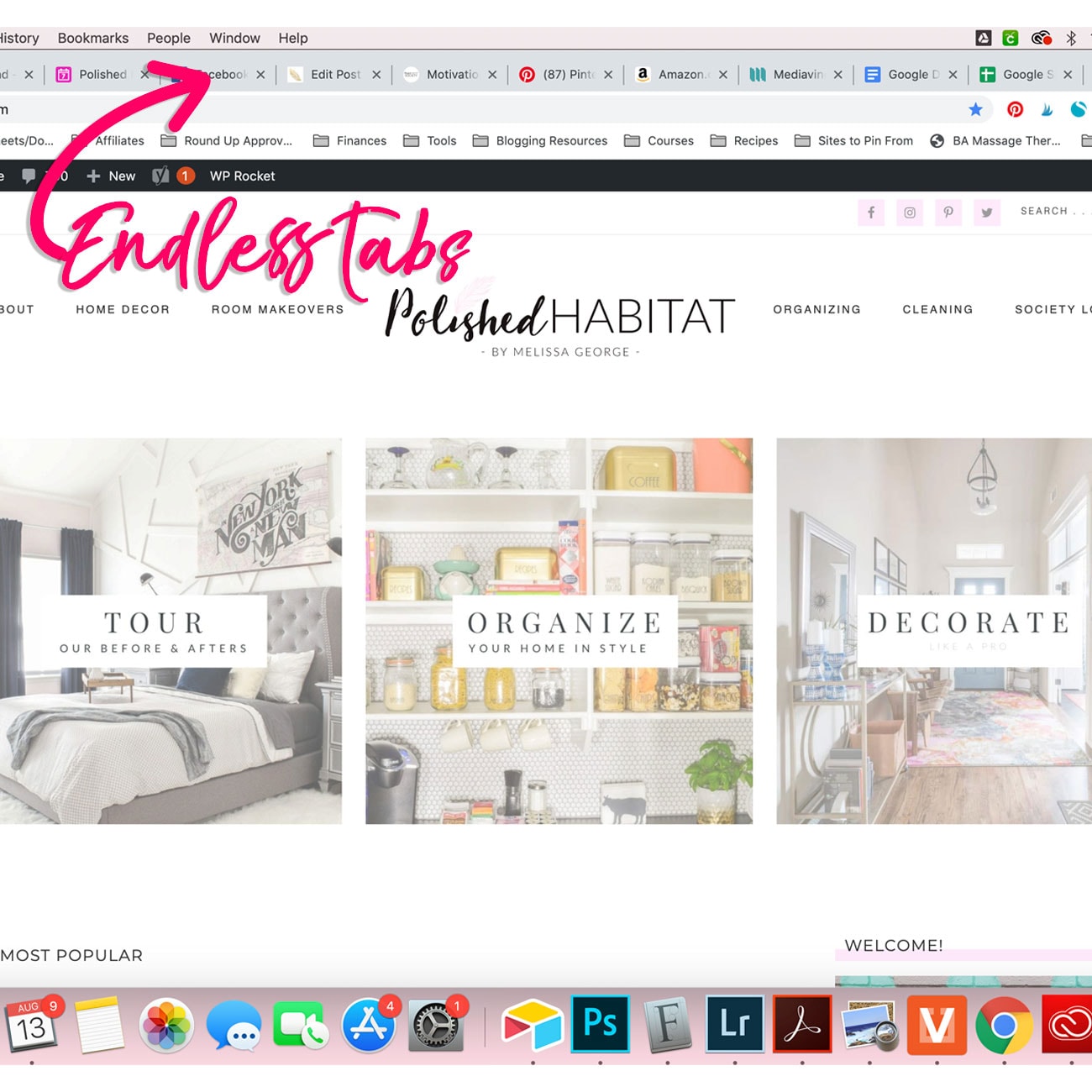 INSTEAD: I started closing them each night and adding any lingering tasks from the windows to the actual to do list, including a website link when needed.
Now I do less accidental multi-tasking, which means WAY more gets done each day!
Bad Habit #5:  Not meal planning
This one is still not 100% conquered at our house, but I think it's going to be my next focus!
When we plan our meals out for the week, we generally end up saving money and making healthier choices. When we don't, it's way too easy to get into a rut of eating out so much that we CRAVE cooking at home.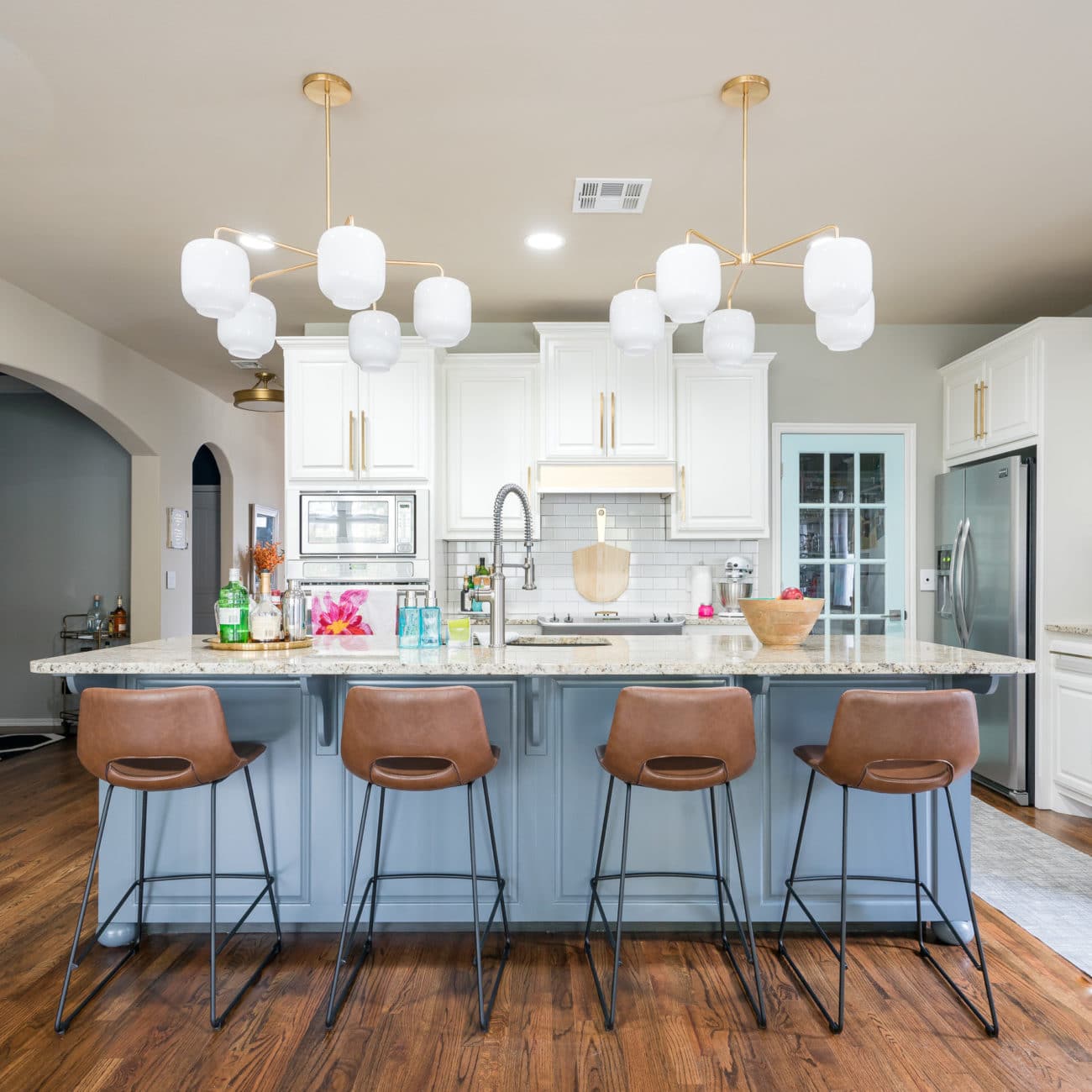 I think this habit is tied into #4. We tell ourselves we don't have time.
If I slow down and stop going through the week on autopilot, I'd realize that this IS something important.
It IS something I should be okay dedicating a block of time to each week.
UPDATE: I wrote another post with our best meal planning tips and a free meal planning printable!
And that's really what all five of these have been about for me. How can I be more intentional and make sure my auto-pilot habits are moving me toward my goals instead of further away from them?
Where do I want to spend a bit more time each day and week?
Most importantly, what habits do YOU want to be more intentional with?  
If you're interested in reading more about habits, I can't recommend this book enough (Amazon affiliate link). It's my favorite on the topic and has so many real-life relatable examples!