Last year, I impulsively started a new tradition with Corey and his sister – the Christmas Morning Mimosa!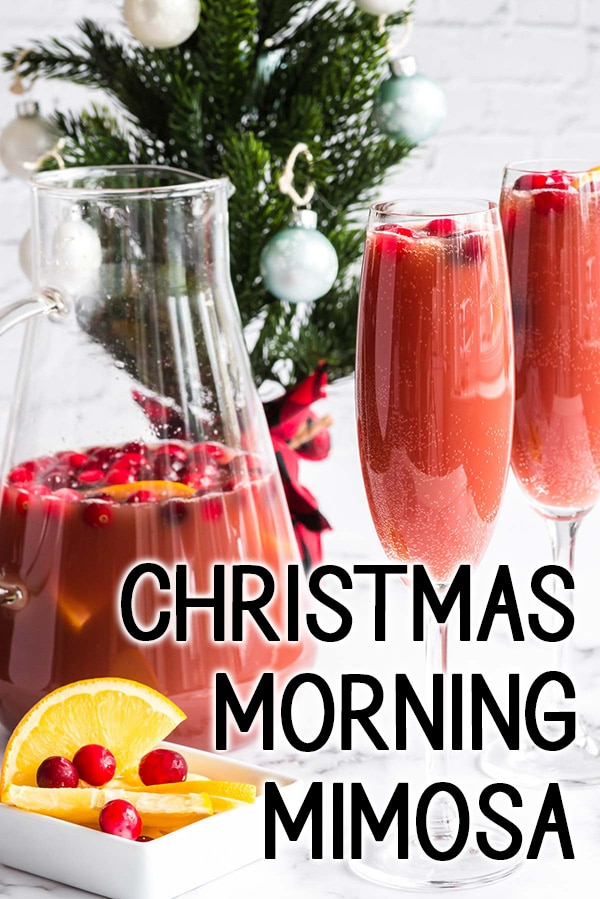 We celebrate Christmas with his family at our house on the 26th and I had to run to the store that morning for some random item we forgot. ⁠
On the way to grab whatever it was, I saw an endcap of cold champagne and realized we NEEDED some mimosas while we cooked!⁠
⁠
I already had orange juice and some pomegranate juice at home. We mixed everything together and Christmas Morning Mimosas were born! ⁠

PS: These are actually a great brunch cocktail year-round!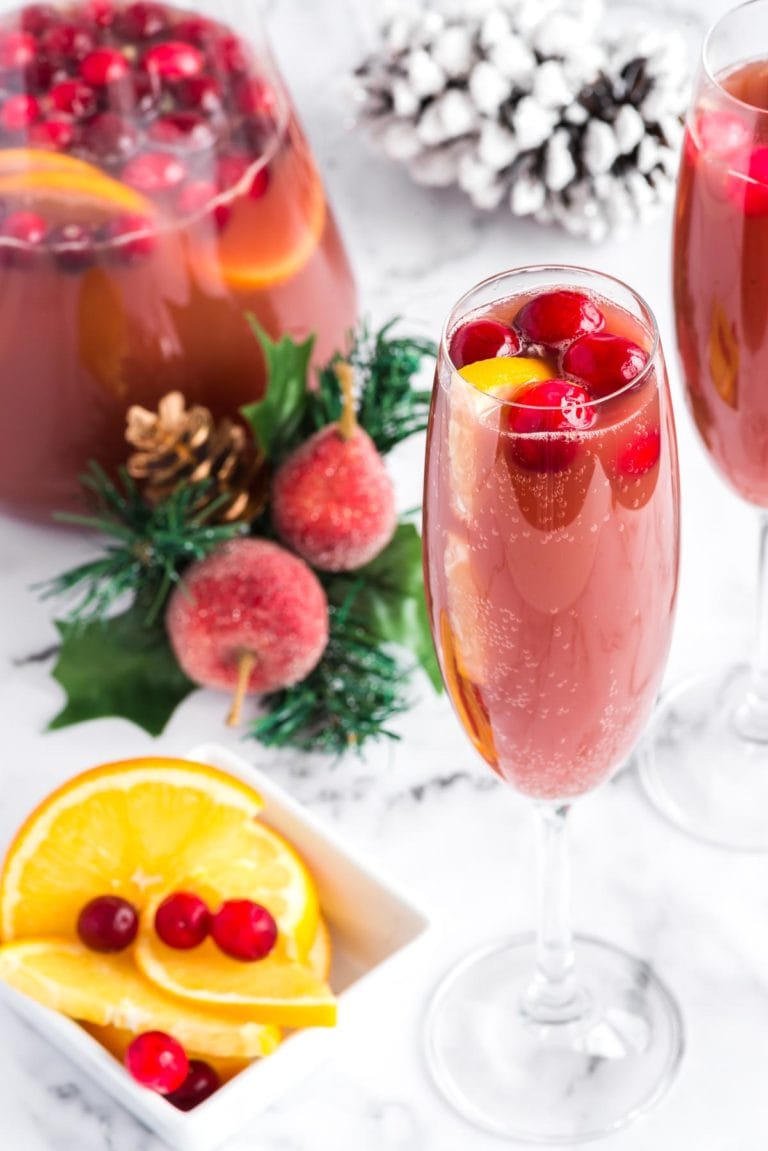 While a mimosa is traditionally 50% juice & 50% champagne, we went with a ratio that would let us sip them for a few hours while cooking.
We were trying not to risk hurting ourselves, burning down the house, or falling asleep before it was time to eat!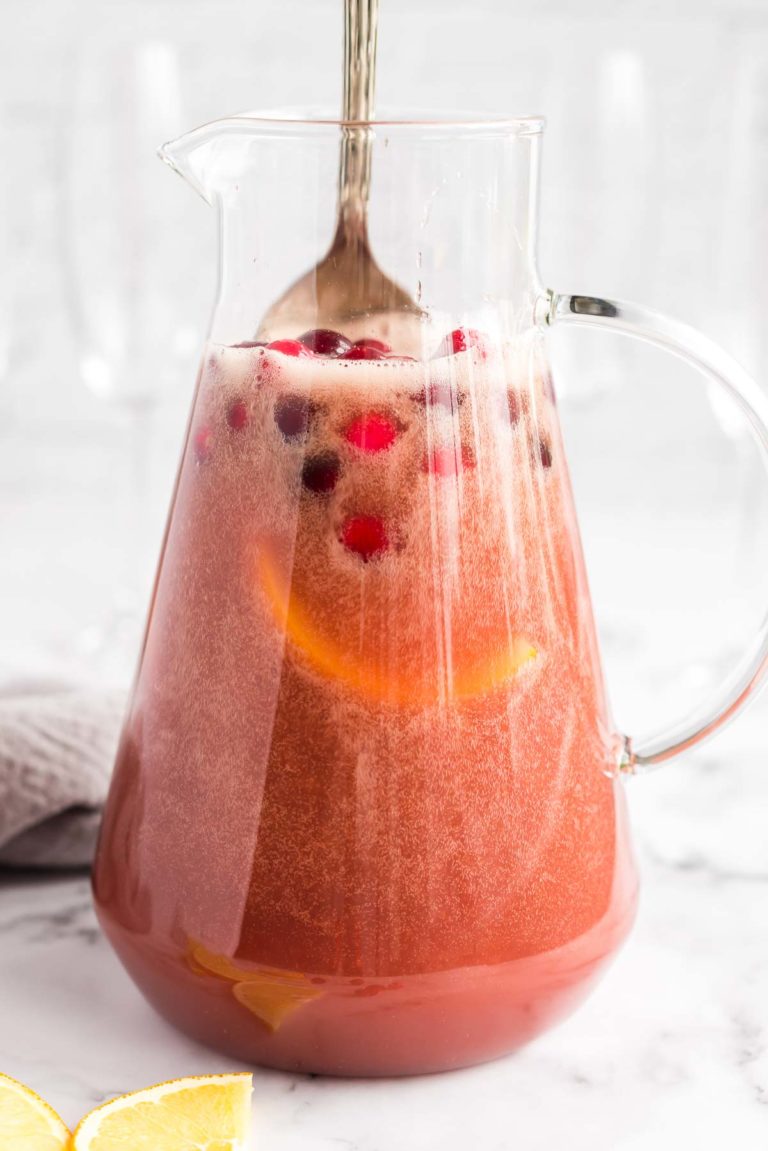 How Do I Make a Great Pomegranate Mimosa?
What kind of champagne should I use in a mimosa?
Good news – it doesn't have to be a high-end brand since you're mixing the Champagne into juice and it will lose anything that makes the higher-end bottles special.

In fact, it doesn't actually need to be Champagne. Using Prosecco or Cava, which are sparkling wines from Italy or Spain instead of France is a great choice. They tend to be less expensive and taste great paired with juice.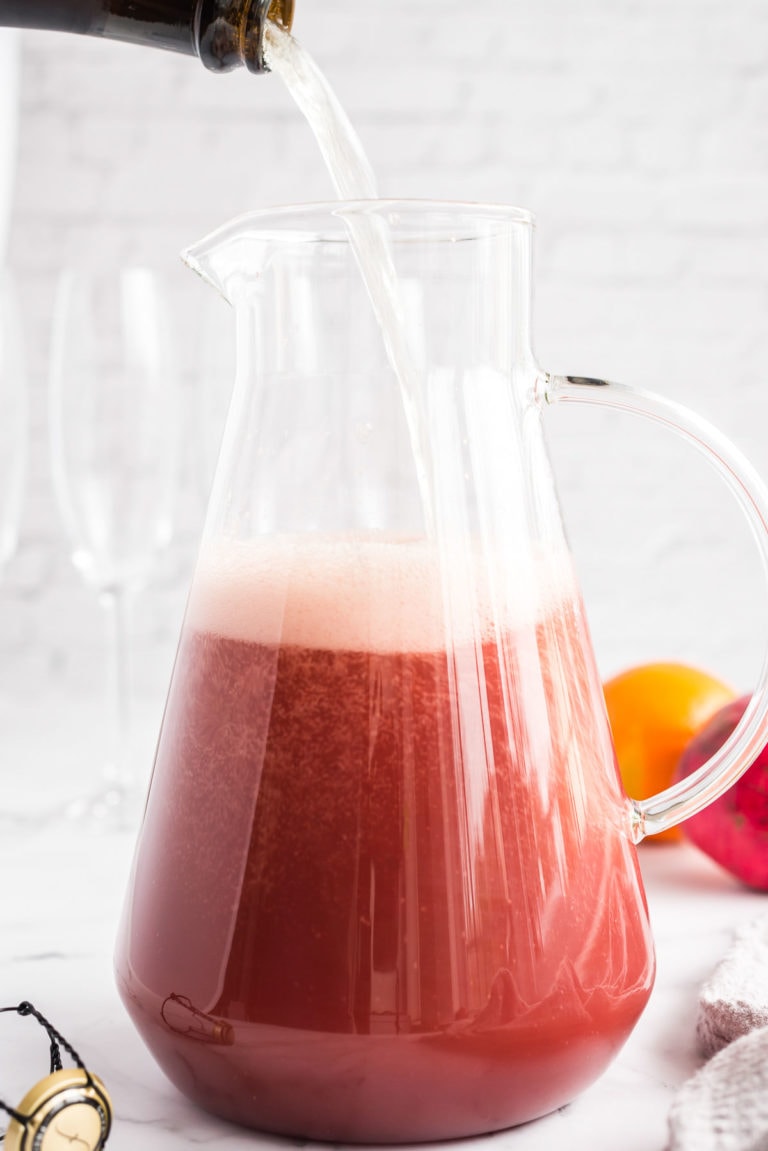 Where do I get pomegranate juice?
If you're lazy/efficient like us, it's not directly from a pomegranate! I use POM brand juice, which is often found in the produce section of the grocery store. The smaller bottles are 16 oz, which is perfect for a pitcher of 8 mimosas.
It comes in a variety of flavors, and whichever one sounds the best to you will work. We used the original last year, but I might try the Blueberry Pomegranate this year!

If you can't find Pom, cranberry juice is a great alternative.
What kind of orange juice should I use in a mimosa?
This is up to personal preference, but I like the No Pulp varieties in cocktails. We look for bottles that are 100% juice & not from concentrate for the freshest taste.
I tend to buy whatever is on sale, but Simply Orange is always a good choice!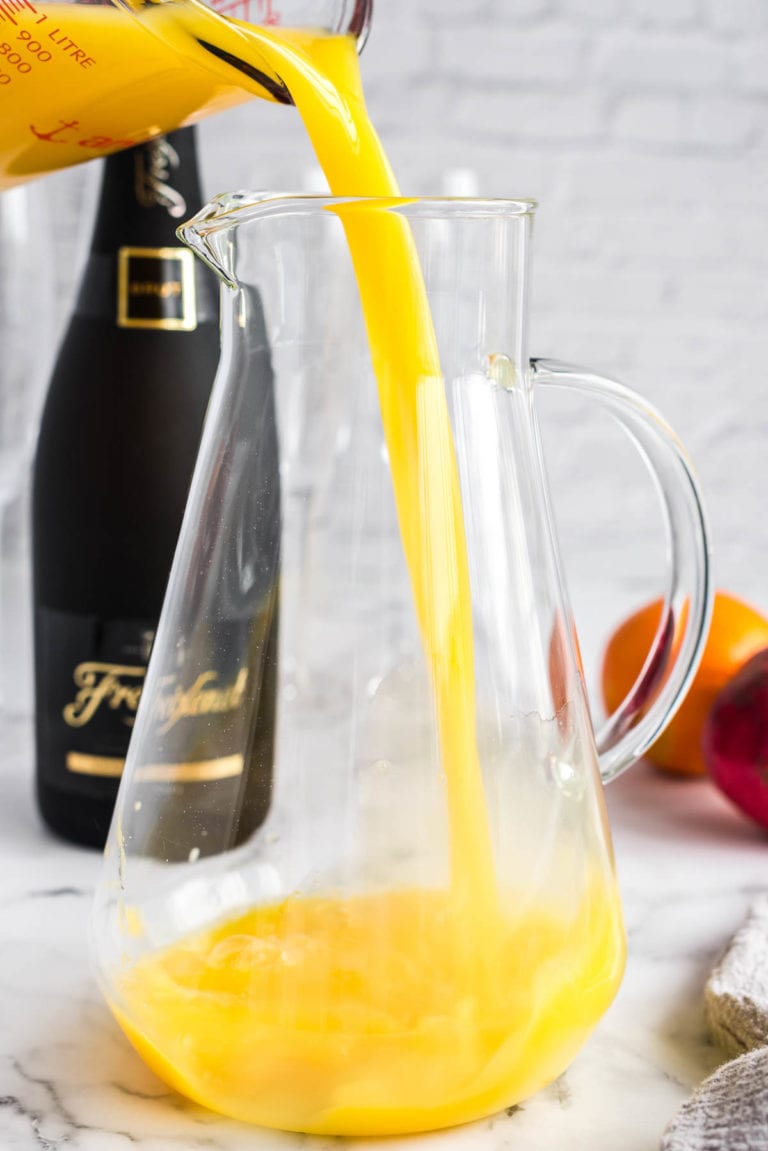 Cheers!
Now that you're in the Christmas spirit, pop over to see our Christmas home tour!
Or if you're looking for a holiday dessert, this apple crisp is always a bit hit.